Xbox Series X Review
With great power comes great backward compatibility
The year 2020 has been anything but normal. With a global pandemic affecting everyone's lives, some doubted if console makers would still go ahead with their plans to launch new hardware this year. But the companies persisted, and in mid-November we are getting a new generation of consoles from both Microsoft and Sony. But in 2020 fashion, it's not just a regular launch – Microsoft is trying new things as it promises to deliver both the most powerful console with the Xbox Series X, as well as a next-gen value tier offering with Xbox Series S. Further to that, it's the most backwards-compatible console launch ever, even as it lacks a true next-gen major launch title, with Halo Infinite being delayed. We had a chance to spend over a week with the retail version of the Xbox Series X, which is set to release on November 10th for $499.99 USD / $599.99 CAD.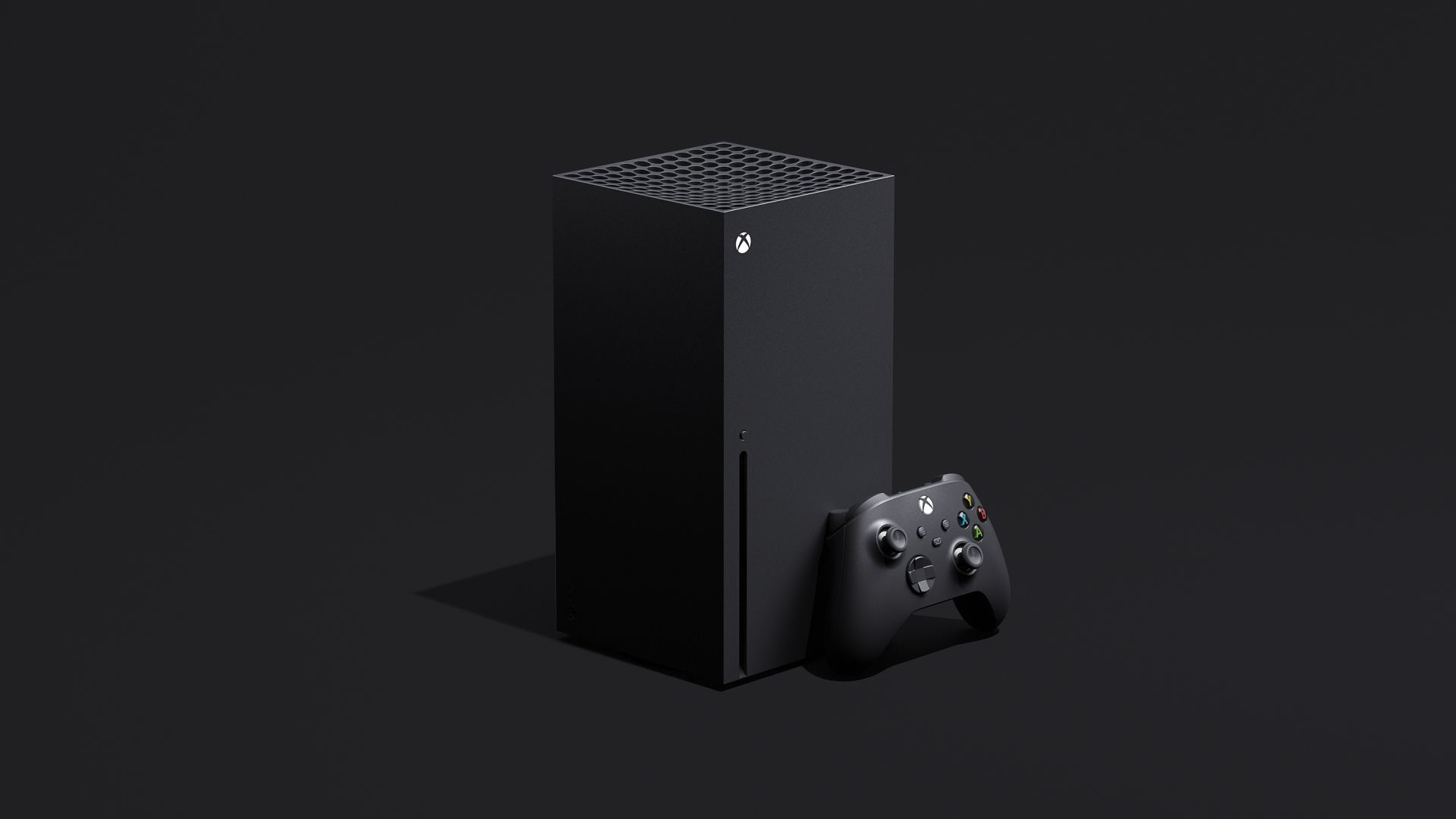 Microsoft has taken an interesting approach to this new console generation, akin to trying to see both sides of the same coin. On the one hand, the company is trying to move away from the concept of generations, and create an ecosystem that's more akin to a PC, where the player experience remains familiar even as you move to a more powerful hardware tier. On the other hand, there is still room for plenty of innovation and improvement, and the company obviously wants fans to buy the new Xbox Series X, even if it doesn't have any truly exclusive games at launch that push the hardware to its limits. We had a chance to play through a variety of games and test scenarios to see if the revolution has truly arrived.
Fans picking up the retail Xbox Series X bundle will be met with a fairly familiar style of packaging – it's a rectangular box like any other console. However, the packaging opens in an interesting way, folding backwards and presenting the console at an angle, like a prize on a pedestal. The console is wrapped in some protective material, easily removed; behind it and hidden in a small cardboard compartment are the accessories. That includes a power cable – without a big brick this time, as the power supply is internal – and an HDMI cable. While the HDMI cable is of decent length (approx. 6.5ft / 200cm), the power cable is rather short (approx. 5ft / 150cm). Also included is the new controller and a pair of batteries, and some reading materials. It's a fairly standard loadout – though it's sad to see that a basic headset is not included this time around, as it was for the Xbox One launch in 2013.
As you gaze upon the new Xbox Series X console, it certainly appears quite monolithic. That form factor – one the company lovingly embraced as looking like a fridge – means that it may not fit in the same media center slots as your previous consoles did. It's not particularly wider or longer than other consoles, but it's taller, coming in at 15.1cm x 15.1cm x 30.1cm (5.9in x 5.9in x 11.8in). The design also seems heavily skewed to using the console in vertical orientation anyway – that's when it looks the best, and you can observe its most unique feature, the neat indent at the top which is used for exhaust and features green inner paint to make it look like there's a LED inside. If you place it vertically, it looks good next to the TV, or any other media center devices you may have.
Horizontal placement is notably less appealing – due to the abovementioned new size, chances are it may not fit in typical media furniture slots. Further, the power button Xbox logo will appear sideways, and the console has a stand on the bottom, which is not removable, making the side position look strange. Overall, it's a very minimalistic and perhaps boring design – at least the Xbox One/X featured changes in geometry in the body of the console. Other than the cool side vent, this looks like a very straightforward box, trying its best to hide in your media center.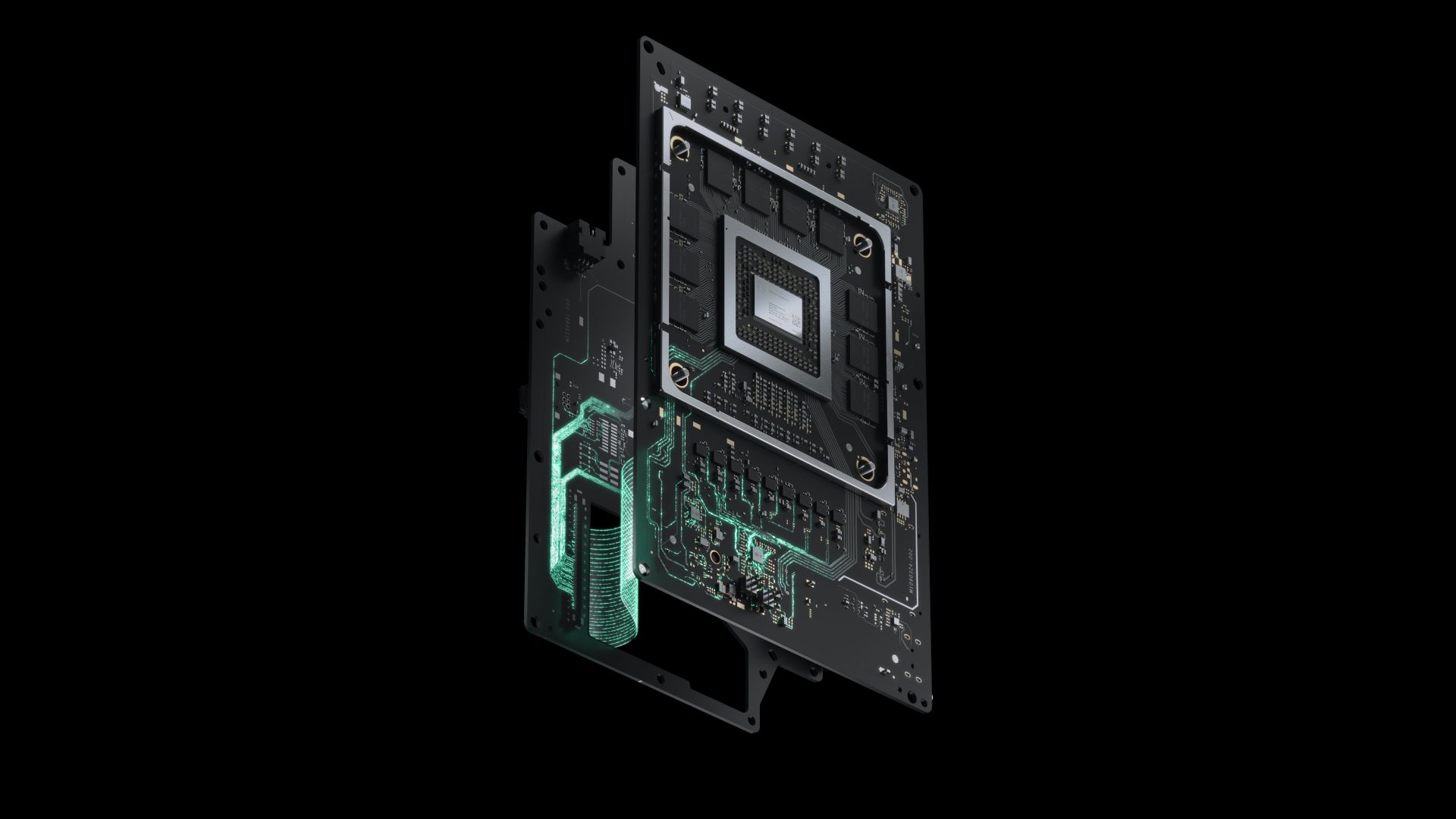 The new console not overly heavy (9.8lb or 4.4kg), and the outer plastic feels sturdy and comfortable to hold, similar to the Xbox One X, though it does have the potential to attract fingerprints. The front features the familiar power button that lights up in white, a 4K UHD Blu-Ray drive, a USB port and the controller sync button. The layout is functional, though perhaps two USB slots on the front would have been more beneficial. On the back, you will find the HDMI 2.1 port, two more USB 3.1 ports, a storage slot, and a gig Ethernet network port.
But it's perhaps the internals of the Xbox Series X that Microsoft was most concerned about, rather than the looks. In pure hardware specs, this is the most powerful home console to date. It packs in 8 Cores @ 3.8 GHz in a Custom Zen 2 CPU, a Custom RDNA 2 GPU, and 16GB GDDR6 of memory. This combines to create 12 teraflops of sheer processing power, targeting performance of 4K @ 60FPS, with support for up to 120FPS, and even 8K HDR. The console brings it all together with the Xbox Velocity Architecture design, which takes advantage of a new 1TB Custom NVMe Solid State Drive (SSD). In other words, this console is very powerful, and while there would be a certain amount of performance expected just from switching to SSD from an HDD, the amount of processing capability within the Xbox Series X really impresses, even compared to any high-end PC.
On the subject of storage, while the internal 1TB SSD seems plenty, modern games are always growing in size, and going into the next generation, things are only going to get worse as higher quality assets are used. Out of the box, the console has about 800GB of actual usable space for games and apps. But, as before, it supports using external hard drives connected via USB – or, a new option to use a custom Storage Expansion Card. There is a dedicated slot in the back of the console to insert the custom 1TB Seagate SSD, which promises to integrate perfectly and act at the same performance level as the internal drive. This custom Storage Expansion Card specifically for Xbox Series X|S is sold separately at $220 USD / $300 CAD, and was not tested in the scope of this review.
Elsewhere, the internal specs are typical for the modern industry standards. The HDMI output allows for Auto Low Latency Mode, HDMI Variable Refresh Rate, and even AMD FreeSync for compatible screens. In audio, there's support of Dolby Digital 5.1, DTS 5.1, Dolby TrueHD with Atmos, and up to 7.1 L-PCM. The Wi-Fi card is 802.11ac dual band, as well as a dedicated dual band Xbox Wireless radio for the controllers.
With everything hooked up, you're ready to power on. The initial setup is brief and straightforward – the controller should connect to the console with ease if you use the sync buttons on both devices. It will ask you to connect to WiFi, and begin downloading the initial update. The size of the launch-day update is not yet confirmed, but expect around 4GB or more. While the update is downloading, the console will offer to download and use the smartphone Xbox app to complete the console's setup; this push to use the Xbox App is repeated at the very first startup screen, as well as in the brochure that comes with the box. However, using the app is entirely optional. After the console updates, you may need to update the controller as well – simply let it sit idle for a little bit as it completes.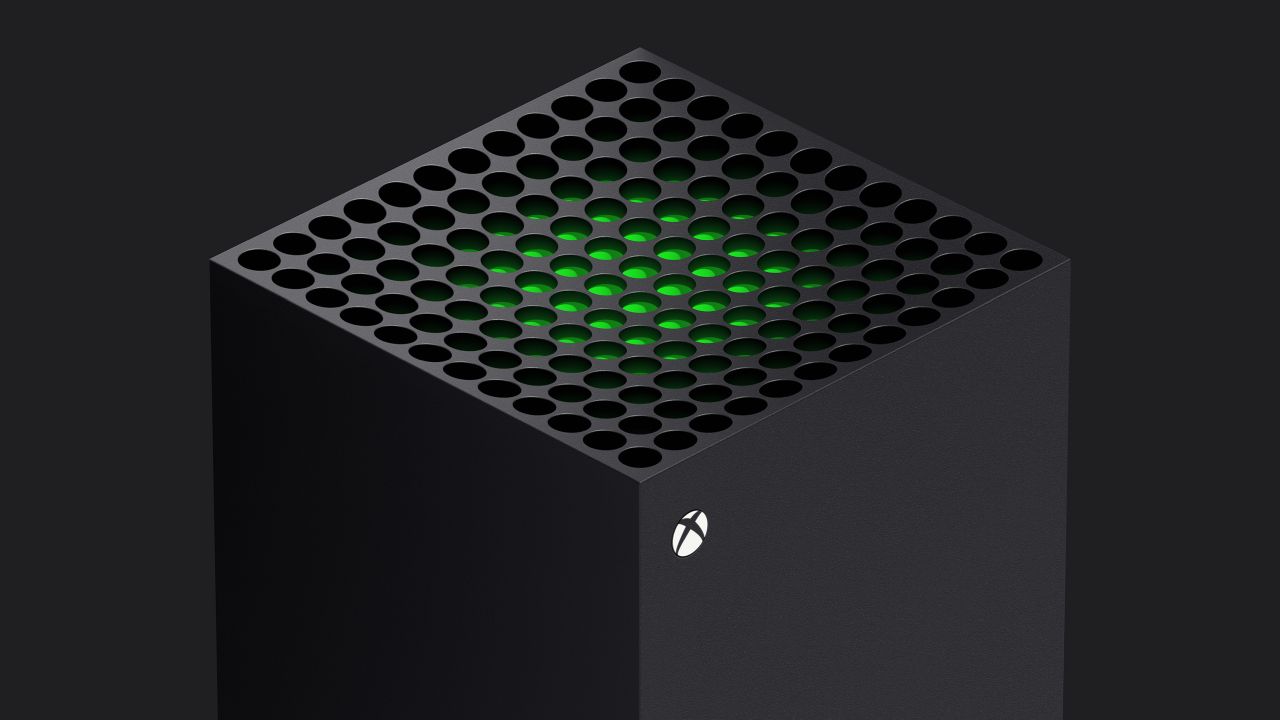 When the system is ready, you'll be asked to sign in to your Microsoft account, and will be given the option to import your settings. Doing so makes the new console feel instantly familiar – in fact, as all your settings and even background image is imported, you're met with exactly the same dashboard experience as on Xbox One. If you have both consoles running, it's impossible to distinguish which one you're using. Microsoft has done a good job in recent months revamping the dashboard and improving the Store experience, so it makes sense to keep using the same interface across console generations. The one new Series X feature is dynamic backgrounds, which are simple images that add some life to the dashboard.
At this point it's time to start downloading or transferring games. You can simply re-download them from the store as usual, or copy them to an external hard drive from your existing console, and move it over to the Xbox Series X. And finally, you can also transfer them over the local network directly. If you have physical disks, those will work the same as before. As mentioned, the console offers about 800GB of space for your games/apps, which should be enough for a few big modern titles.
Microsoft uses a feature called Smart Delivery to describe the function of the new Xbox that allows it to download the correct version of the game for the console. So for example, games that you own on Xbox One may get 4K updates and performance patches for the Xbox Series X – and that's the version that the console will download. It becomes an even more important note for Xbox Series S, which likely will have a smaller footprint for games as it won't download high-end assets it doesn't need. At the same time, your original Xbox One also will spare itself from having to download new versions of games that it can't run anyway. It's not a groundbreaking feature, but it's useful to have. With all the games we tested, they downloaded the versions that were appropriate for Series X – and if you copy them from your Xbox One, they will get patched.
Over the course of the week, we kept the console running sometimes for up to 72 hours straight, downloading, copying, playing a variety of games, putting it through as much strain as possible. The system remained quiet – even more so than the already fairly silent Xbox One X. While it kept spewing out warm air from the top and back exhausts, the hardware itself never seemed to have any temperature problems, and the cooling systems seem adequate.
While you're waiting for the games to copy over, you can ensure your TV is calibrated correctly. The console has the same settings options as Xbox One to guide you through making adjustments to ensure the colors, brightness, contrast and other settings are all set. The console can also automatically detect your TV's capabilities – such as 4K, HDR, and 120fps – and will confirm those in an information box. However, it's important to ensure your TV settings are also set correctly, so the console can detect them. We paired the console with a Samsung Q80R 4K HDR TV for our purposes, so we were not able to test 120fps functionality.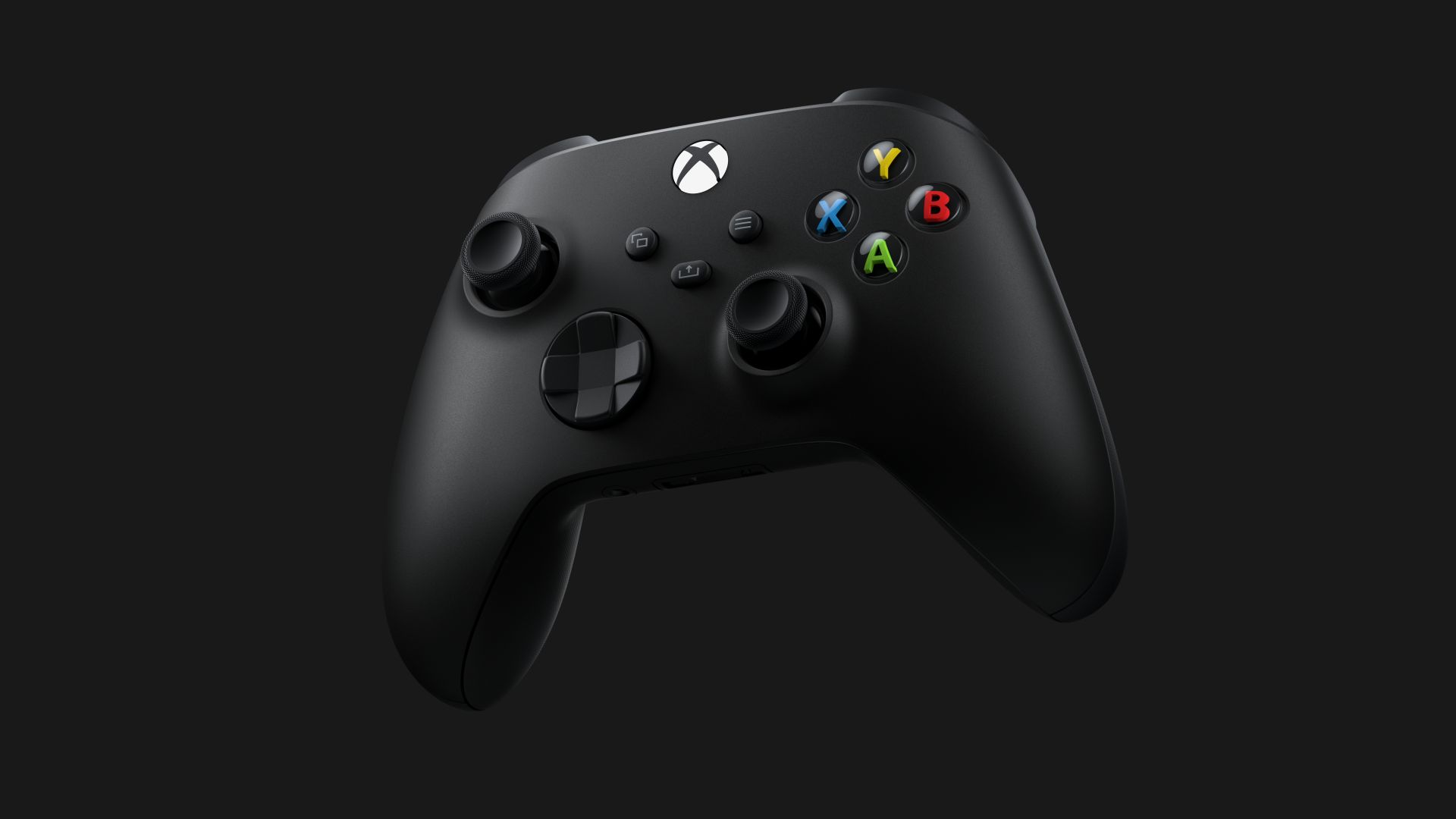 As games continue to copy, you can also have a closer look at the new controller. Like the rest of the package, this is a revision rather than reinvention. It feels extremely familiar to hold and use, with the same layout and function. The only new addition is the small Share button, which works as a shortcut to that menu. The triggers and back of the controller are now rougher in texture, giving you a better grip compared to the smooth plastic of past controllers. The D-Pad is also a bit different, feeling stiffer and also is quite loud to click. The joysticks are also tighter to use, though perhaps that's just because the controller is new. On the whole, it's an extremely familiar controller experience for fans coming from Xbox One.
In fact, the new controller is backwards compatible, so you can use it on Xbox One, where even the new Share button will work. And vice versa, your existing Xbox One controllers can be used on the new console as well. It also includes Bluetooth Low Energy standard and continues to be compatible with PC and mobile platforms. Your existing headsets will also work and can be plugged in. The new controller has a USB-C port instead of Micro-USB - which means you will need a new cable, but the Play and Charge rechargeable battery will still fit from your Xbox One controllers. This sort of hardware flexibility is quite excellent. As far as third-party accessories go, we didn't get a chance to test any, but fans should note that the new controller is technically slightly smaller, and so some phone clips/battery covers may not fit.
With the controller ready, and the SSD getting your games installed quickly, it's time to jump in. The Xbox Series X launch lineup has been dynamic leading right up to release, as huge games like Halo Infinite got delayed, and third party developers jumped in at the eleventh hour to upgrade their games to take advantage of the new console. Formally, Microsoft has settled on a list of 30 launch games that are optimized – meaning, they are either new releases that are console exclusives, or existing games that have been upgraded to work and look their best on the new console on day one. The list is notably missing a heavy hitting, exclusive new release – a spot that was meant for Halo Infinite. But, at the end of the day, Microsoft probably knows better than to risk their biggest franchise getting a lackluster outing. Perhaps they are trying to avoid a dip, such as how Forza Motorsport 5 fared in the Xbox One launch lineup.
So, for our review purposes, we put the console through the ringer by testing a variety of titles. First off, just booting the system is now much quicker – taking around 20 seconds, compared to the Xbox One at over 1 minute. No matter what Xbox One era game you launch, the consoles will automatically download your saves and sync your profile, so you can continue right from where you last left off. We first fired up Gears 5, which has received its performance patch for the new system. From the very first level when the team descends into overgrown ruins, the visual improvements are highly noticeable. The textures have been upgraded to ultra quality that you'd see on PC, the framerate is solid at 60 fps along with cinematics now, and the excellent lighting is really showcased as you venture through a few dark rooms with the help of Jack's flashlight and then back out into the lit areas. Gears 5 looks quite sharp, and is a great showcase for what the Series X is capable of. There are even things like 120fps support in multiplayer, though we didn't test that in the scope of our review due to TV limitations.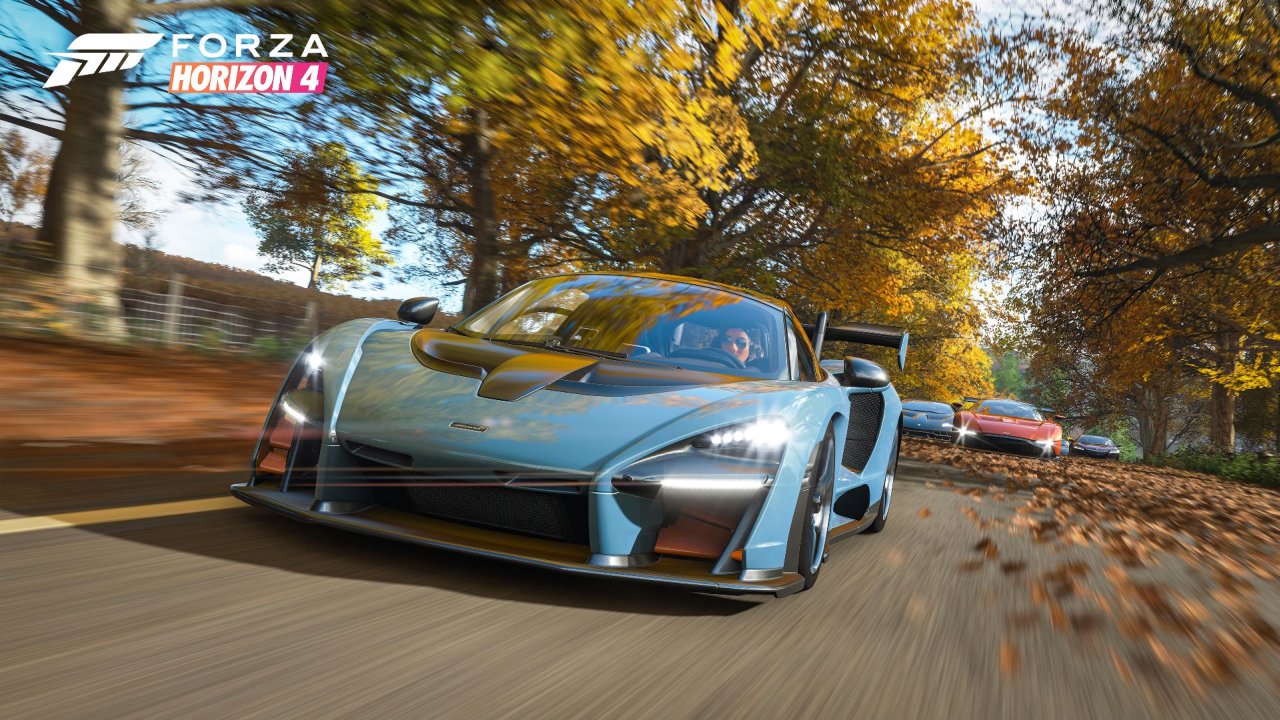 We then checked out another optimized launch game in Forza Horizon 4. Already a great looking title on the Xbox One X, it looks even better on the Series X. Fans no longer need to choose between performance mode (60 fps) and quality mode – now it's one and the same, as the powerful console can output beautiful scenery in 4K while maintaining a high framerate. Getting to see the open world of Britain has also never been faster – loading times are improved from 55 seconds on Xbox One down to 20 seconds on Series X.
So, it goes without saying that optimized games will play and perform better on the new console, once they receive patches. More first party games such as Ori and the Will of the Wisps will get their patches by launch day of the console on November 10th, as well as brand new games like The Falconeer at launch, The Master Chief Collection within a week, and The Medium in December. Third party support also promises to remain strong, with Dirt 5 and Assassin's Creed: Valhalla being optimized on day one, and titles like Watch Dogs Legion, Destiny 2, Madden NFL 21/FIFA 21, and others getting next-gen treatment before the year's end. If all goes to plan, by the end of the year the Xbox Series X will have a very diverse lineup that showcases the power of the console. While the day-one lineup may look a bit thin in terms of heavy hitters, there are promising games on the horizon before the end of the year.
To ensure that you've got plenty to play on the Xbox Series X, Microsoft continues its strong push for backwards compatibility. The company claims that at launch, you will be able to play almost all Xbox One games, as well as all Xbox 360 games that are already in the backwards compatibility program. Some games will even benefit without any developer intervention, such as automatic HDR and improved or even doubled framerate. While it's obviously impossible for us to verify the claim of near-endless backwards compatibility, we can say that all 100+ digital games on our test account were ready and downloadable on the Xbox Series X. We also popped in a few physical disks, which also played without any issue. This sort of support for console games is unprecedented and simply excellent for consumers.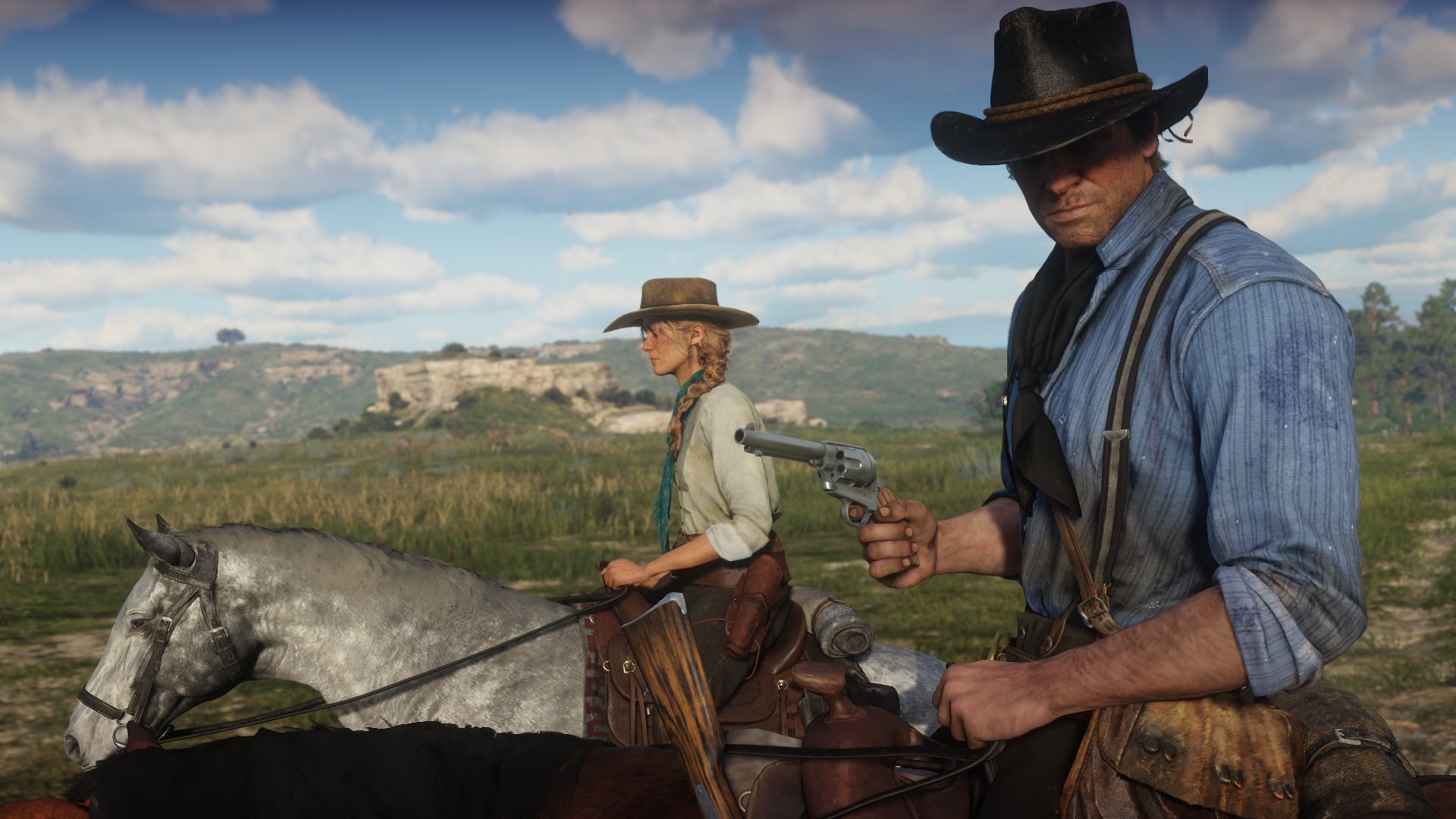 Fans may remember the Xbox One/PS4 launch when both Microsoft and third-party publishers sold their next-gen games separately, making fans re-purchase them for new system. Now, not only are we offered access to our entire existing library, but many of the recently released and upcoming games are offering free upgrades for the next-gen systems, which is a big turnaround.
There are some minor exceptions of course, particularly for games that require Kinect or other accessories such as Guitar Hero instruments. For the sake of a test, we tried using a Kinect game disc, as well as Guitar Hero title from Xbox 360, but the console reported that it's not usable on this system.
Our next tests included third party games that are not specifically claimed to be optimized for Series X, but we wanted to see what performance benefits they may get on the new hardware. We tried out Red Dead Redemption 2, arguably the best looking console game of the entire generation on Xbox One X. On the Xbox Series X, it continues to look quite fantastic, with excellent textures, ground details, animations and lighting. Loading times of course also improved – from almost 2 minutes on Xbox One X, down to under 30 seconds. Fast travel loading times got a slight boost as well, from 30 down to 20 seconds.
We also tried titles such as The Division 2 and Call of Duty Warzone, which worked without a hitch and also saw improved loading times. Multiplayer worked seamlessly with other users who are of course still on the current generation of consoles at the time of testing. It's worth noting that while most games will improve on Xbox Series X, there are still other bottlenecks – such as your network connection. With most modern games needing to be online to connect to your profile and other features, so there's always going to be some pauses. Not all games will see huge benefits; we also checked out the original Xbox One launch title Ryse: Son of Rome. On Series X, the game looks decidedly dated, so the new console is not a magic bullet that will make all games suddenly shine like new. Ryse also didn't get much benefit even with loading times.
We then went back further in time, and tried out some Xbox 360 digital games that were already available on Xbox One via the backwards compatibility program. Titles such as Alan Wake and Burnout Paradise (not the recent remake) played without issue, though again they got little benefit in terms of loading times or visual fidelity, and there is no mistaking the age of these games. Games that utilize stylized art, such as Rayman Origins, continue to look fantastic and play just as well as ever.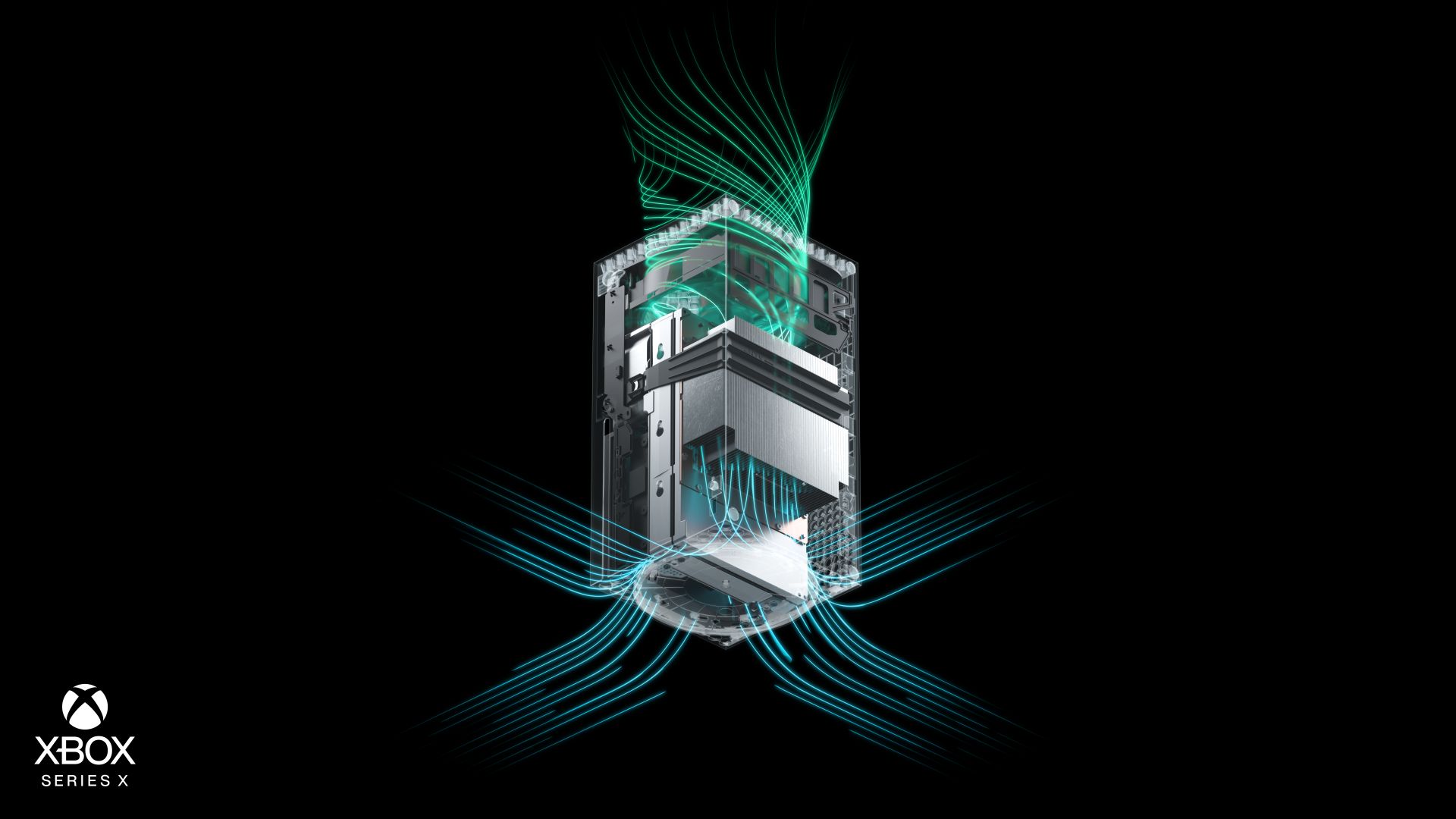 With so many games to try, you might sometimes forget to quit one before starting another. On Xbox Series X, suspending games is actually an encouraged feature as you can now utilize Quick Resume – letting you flip back and forth between titles, like you're alt-tabbing on a PC, and not having to sit through the loading screens and menus. We tried this function and it worked without issue; swapping between RDR 2 and Rayman, or between Warzone and Burnout, there was just a brief loading screen to get you back to the other game. It seems there may be some exceptions to this feature – Ryse did not work with Quick Resume, and so every time we returned to the game, it simply launched it from scratch. Still, if you're a sort of player who likes to keep multiple games running, that's now an option.
If you're looking for even more games to try on the system, Xbox Game Pass is an option. It's a subscription service that Microsoft has been pushing very strongly in the past couple of years. And why not – it's an incredible value no matter how you look at it, offering access to tons of games to download (instead of streaming), as long as you stay a paying subscriber. The value is boosted even higher as EA games will be included in the subscription starting this month, in addition to Microsoft first party games, and many third party titles. If you're a casual gamer that enjoys playing a variety of titles, there's no better value subscription than the Xbox Game Pass. The console promotes this service during first-time setup, which may rope in a few more members. It would have been excellent if the console included a week trial or something to give newcomers a taste. In the past, you'd get a three day trial for Xbox Live Gold or similar, but the Series X doesn't include anything like that.
The Xbox Series X is not the only new console launching in November of 2020. It also has a little brother by the name of Xbox Series S. That phrase is not meant to be derogatory – the Series S is truly small in size, and features a lot of the same capabilities and can play the same games, though it is slightly less powerful, targeting 1440P @ 60FPS and packing a smaller SSD. But at the same time, this fast and small next-gen console comes at a much lower price tag of $299.99 USD / $379.99 CAD. Microsoft is clearly trying to attack the market from both sides, the high-end and the value range. It's also positioning the Series S size to be in stark contrast to the very large physical dimensions of PlayStation 5. In the scope of this review, we only spent time with Xbox Series X, but the above points are all worth considering.
On paper, the Xbox Series X is the most technically powerful console ever. But as they say, it's all in how you use it. Games and experiences are what fans want to enjoy and remember, as in terms of sheer visual fidelity we are reaching a point of diminishing returns. Trying to target 4K @ 60 fps is nice and all, but at the end of the day visual quality will win over framerate and resolution. You may recall that current consoles always targeted 1080p @ 60 fps, and yet realize how few games actually got there in the end.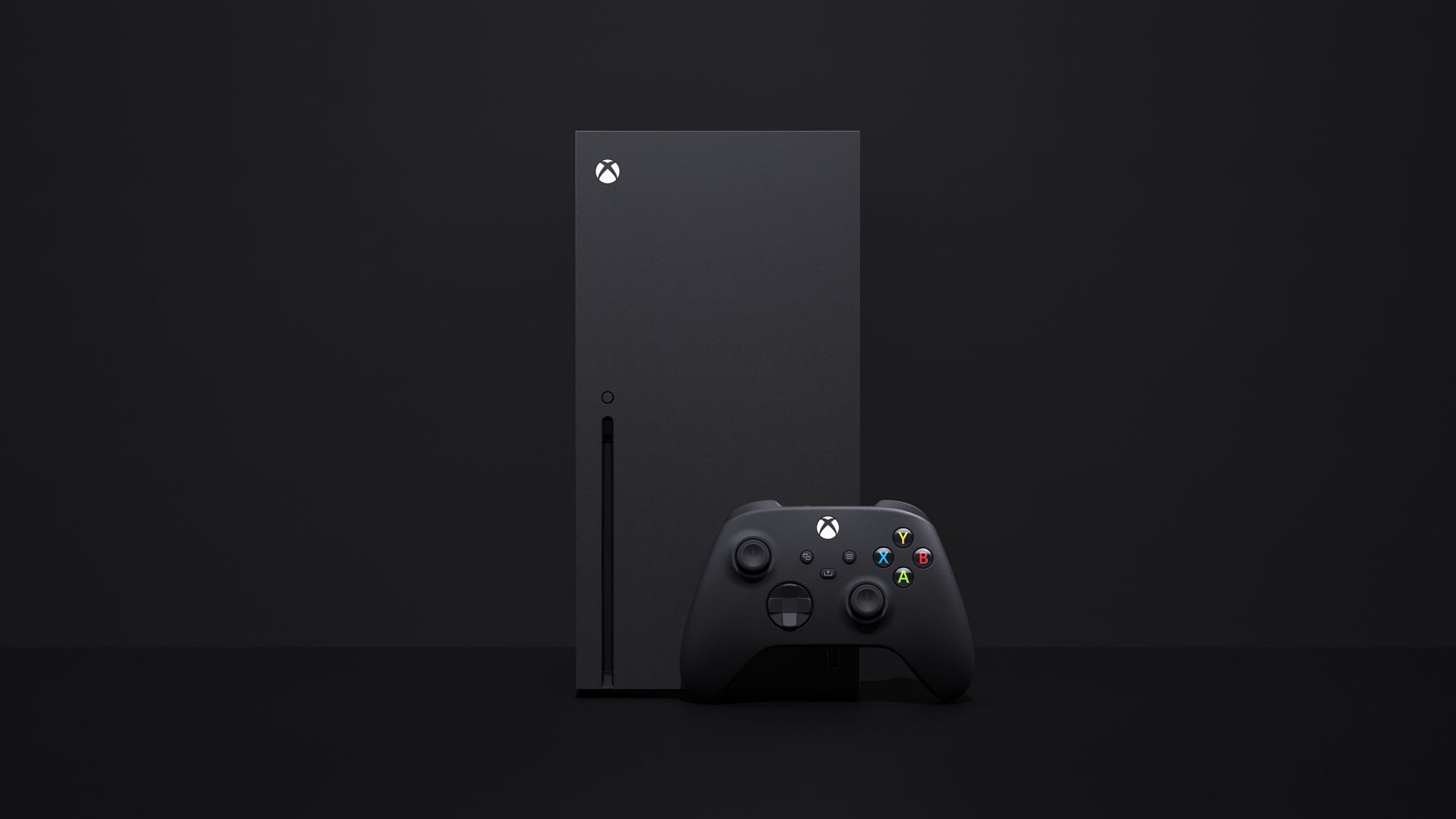 Microsoft has often said they are trying to move away from traditional console generations, and Series X certainly makes a good case for that. It feels like a PC upgrade, in that all your games and peripherals stay, the interface is the same, but you just swap out the "core" so to speak. The games run better on this new hardware, even without patches from developers – just like on PC. It also offers excellent value for its sheer 12 teraflops of power, at $499 USD / $599 CAD, compared to trying to build a PC with similar specs. But as mentioned, for many fans it's more about the games, and while the excellent backwards compatibility is awesome for consumers, the system is lacking a knockout punch at release. The new form factor is also rather dull, and it may not fit in all media center furniture like previous consoles.
If you're looking for a next-gen console upgrade, the Xbox Series X undoubtedly delivers awesome processing power for a great price. You might have to wait a little longer for a mind-blowing experience that's only possible on the new hardware, but in the meantime you can enjoy your entire collection with the potential for many automatic improvements, and a few new games that are releasing before the end of the year. Unlike the Xbox One, without having to compromise for Kinect or any other wild ideas like becoming a TV Box, the new console focuses on power and delivering games in the best way it can. 2020 probably didn't make it easy, but Microsoft has managed to produce a console that seems ready for whatever comes next.
Disclaimer: Microsoft has provided an Xbox Series X review unit to New Game Network for coverage purposes.
Comments
blog comments powered by Disqus