PlayStation 5 Review
Unapologetically bold
Sony has experienced the ebbs and flows of the console video game market perhaps more than any other manufacturer. The PS1 was a success, the PS2 set lifetime sales records and with an incredibly popular library to boot, but the PS3 had a somewhat slow start and had to play catch-up for that console generation. With the PS4, the upward trajectory continued because the competition made some missteps. As the PlayStation 5 launched last week in North America and is coming to more countries around the world this week, it would seem that Sony is very comfortable with its very large market share. The tides can change quickly, of course, but with the PS5 it's clear that Sony is continuing to make its moves and forge ahead with a vision, regardless of what everyone else is doing.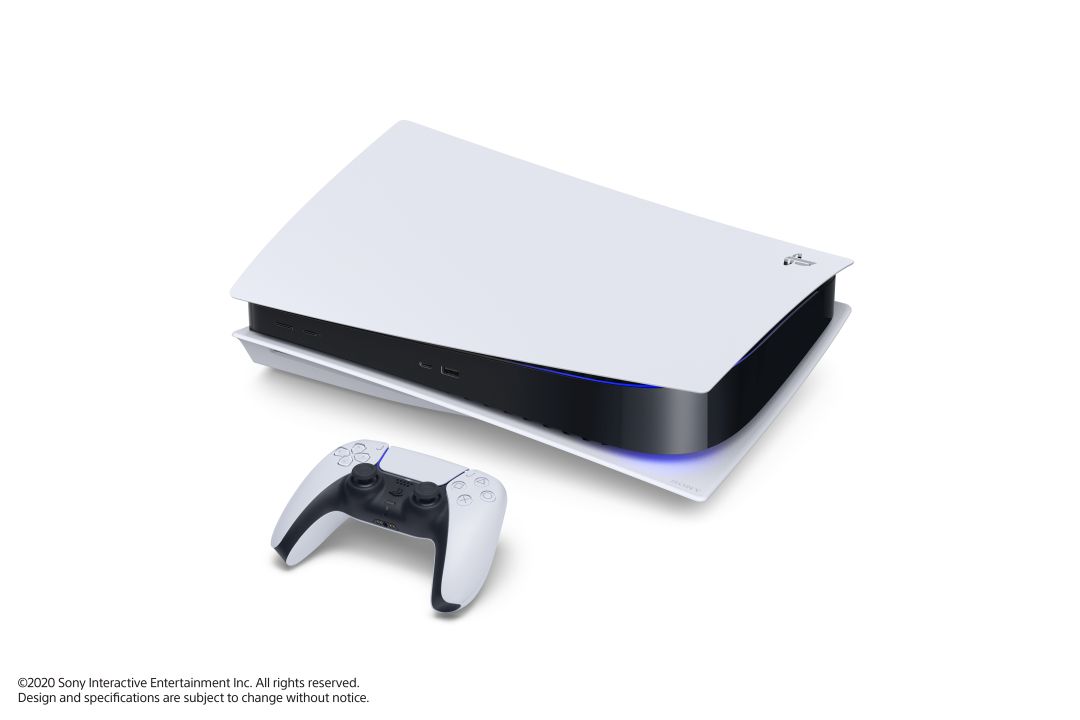 While Microsoft and its competing Xbox Series X|S consoles went for a new approach, trying to get away from the concept of console generations, Sony forges ahead with more traditional moves. The PS5 is a brand new console – one highly backwards compatible, thankfully – but just about everything else about it screams new and smells fresh. For better or worse, this is an easily distinguishable new generation, and it comes with both triumphs and a few hiccups to iron out. But hey, at least there are actual brand new exclusive launch games to check out.
We had a chance to spend the week with the PS5 model that includes an Ultra HD Blu-ray disc drive ($499.99 USD/$629 CAD). There is also a Digital Edition PS5 model, which is exactly the same except for the lack of a disc drive ($399.99 USD/$499 CAD). Both consoles launched on November 12, 2020 in the U.S., Japan, Canada, Mexico, Australia, New Zealand and South Korea. The rest of the world will be getting the consoles starting November 19th. The disc-less approach is interesting, as the company is trying to offer a next-gen experience at a lower price, though it could not quite go as low as the Xbox Series S – but we must remember that Microsoft's cheaper console is not only without a drive, but also with lower hardware specs. Meanwhile, both PS5 editions are the same in terms of power.
Sony isn't trying to reinvent the wheel, so the PS5 console comes in a fairly typical large cardboard packaging that any tech enthusiast would be familiar with. Inside is the system, a power cable (the power supply brick is again internal), a plastic base stand, the new DualSense controller with a Type-C to Type-A USB cable for it, and an HDMI cable. All of the cables, interestingly, are the same length at 150cm. This makes them all quite versatile, though of course one always wishes for a longer controller charging cable. Unlike the launch PS4, there is no audio ear piece included for voice chat – but instead, the controller has a mic built-in now.
After fumbling with the accessories, you begin to unwrap the console itself. It's then you realize you've made a huge mistake – by not matching your TV stand furniture to the PS5's white and black color scheme. That's a joke, of course, but the gist is that the PS5 is an extremely unique looking console. The striking lines, the white sides contrasted with the inner black "body", it looks like something out of the future, or like a skyscraper in Dubai. The color scheme will certainly make it stand out in your TV cabinet space, but so will its unapologetic size. Coming in at 15.35 inches (390 mm) by 10.23 inches (260 mm) by 4.09 inches (104 mm), this is among the largest home consoles ever, and that's without an extra bit of height from the required base. It also weighs a serious 9.92 pounds (4.5 kg), which is nothing to shake a stick at. Such dimensions, combined with its "winged" design make it a peculiar handling challenge, as you're afraid of snapping something, particularly the free-flowing corners at the front. But, it does seem sturdy.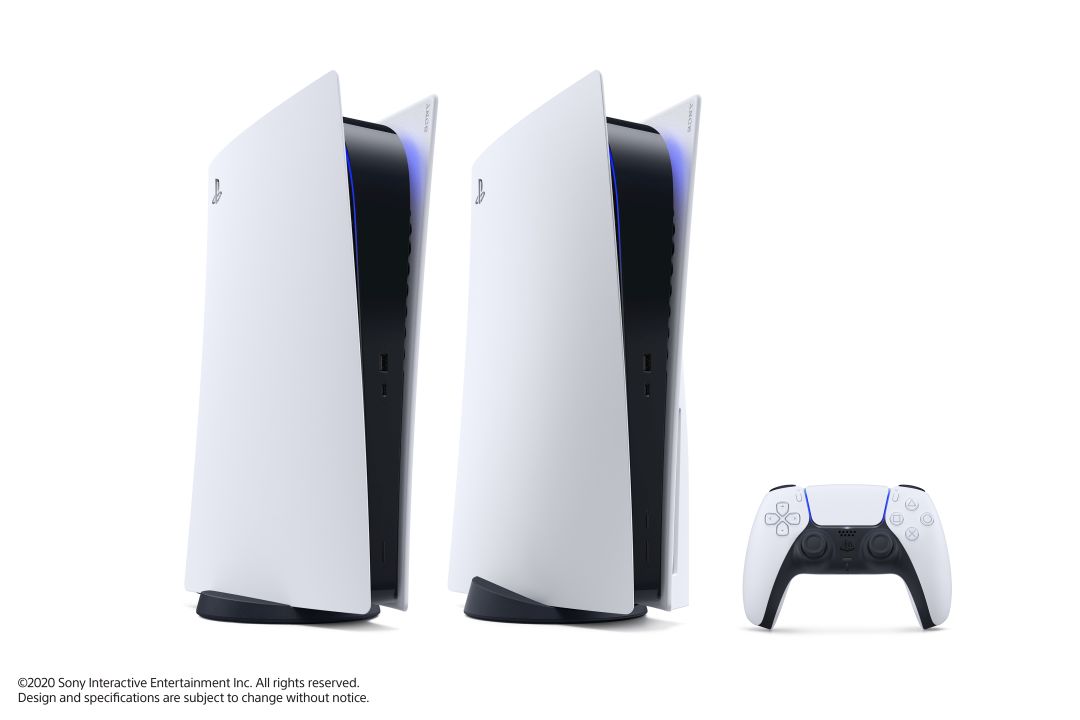 Inside, the system packs in a x86-64-AMD Ryzen Zen 2 CPU with 8 Cores / 16 Threads, AMD Radeon RDNA 2-based GPU with Ray Tracing Acceleration support, and GDDR6 16GB memory, all together putting out just over 10 TFLOPS of compute power. For those in the know, that puts it below the competing Xbox Series X, but as any impartial person would tell you, it's not all about the raw numbers, it's how you use them. Undoubtedly, there may come a time when having slightly less power would put the PS5 in a tougher spot than the competition, but as of now, the system packs plenty of processing ability and is a large step above the preceding consoles. The unit features a 10Gbps high speed USB type-C port on the front, along with a Type-A USB port, and the power/eject buttons. The rear of the console has two more high speed USB Type-A ports, the HDMI with 2.1 support, and a network port.
Before you can place it in its new home, you need to attach the base, which somewhat confusingly hides away the included screw inside of itself. The base installs easily and feels secure. Like the Xbox Series X|S, the PS5 can be positioned either horizontally or vertically, and the base is needed in both configurations. But, also like the Xbox, the PS5 just looks better in vertical orientation. The way it stands horizontally, empoweringly staring out into your living room, it just makes the most sense. Having it lay on the side makes it look rather strange, with the awkward base positioning and a possible slight wobble. However, as large as it is, it does at least keep the traditional console shape – unlike the square shaped Xbox Series X - so it may very well still fit in your furniture media slots if you decide to lay it on the side.
After you have the cables hooked up, you can power on – the front buttons for disk eject and power are different sizes this time around, so they should be easier to remember compared to the PS4's buttons. Just when you thought you're used to the uniqueness of the console, it throws one more twist – the top of the console lights up. The PS4 had a very minimalistic thin light line, but that's been doubled to each side of the body, and it also illuminates the inner sides of the console's top corner. Creating a sort of smooth glow, the unit certainly puts out a notable amount of light compared to the PS4 or the Xbox's small logo. It is not too distracting though, depending on placement of the console. Still, hopefully one day there is an option to reduce or turn off the light, or perhaps change its color to match the vibe of your entertainment room. While we're making a wish list, it would also be good to offer the console in a more traditional body color.
The first time setup is fairly typical. After getting connected to the WiFi, the unit will download its day 1 updates, which at the time of writing are around 800mb, which is pretty decent. It also walks you through the HDR setup, which is a good choice, as that's not something fans usually remember to do by browsing into the settings. It's also a good time to make sure your TV is calibrated correctly for the console and its 4K output. Interestingly, the box says the unit can output up to 8K, but at launch it's not able to do so. Sony has said it will be possible in the future, with updates. Next, the console will actually prompt you to insert any game disk you may want to play first, so it can install it while the setup process continues. You're then asked to sign in and review your account settings around friends, privacy, and sharing. If you already had a PS4, most of these options seamlessly carry over. It also prompts if you want to download media/streaming apps right away, such as YouTube and Disney+, a hint of where Sony is trying to go with expanding itself as the all-around media device. You'll also be asked about energy mode to use for standby and automatic update downloads.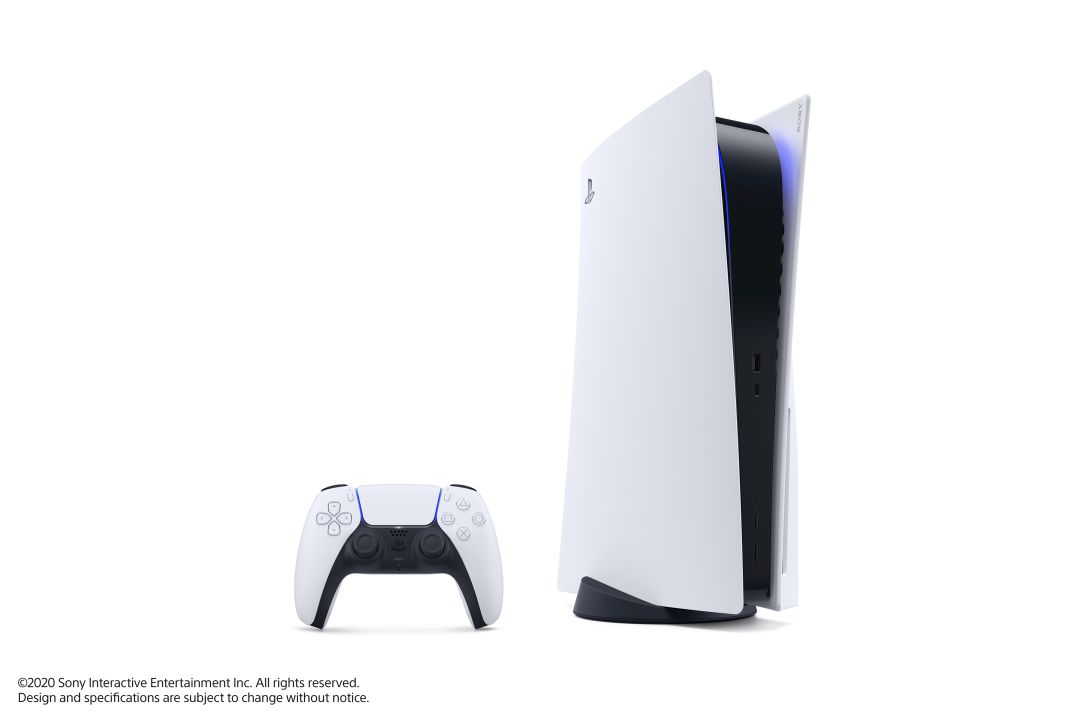 You're then offered the chance to transfer your data from the PlayStation 4 system. You can do so via your home WiFi, or directly connecting the consoles together via a network cable. This is the point where we must discuss the hard drive space. The console ships with a somewhat odd size of 850GB SSD, and after you subtract the space taken by the operating system, it leaves 667GB of free space for games and apps. That is not a heck of a lot, in this day and age. Even the PS4 Pro shipped with a 1TB drive; and while yes, the PS5 uses a more expensive SSD, it's still another concession to the Xbox Series X and its approximately 800GB of available space. So when you're offered to copy your data, save games, and install games on the PS5, there's an indicator of how much space that will take up.
Perhaps the better choice is to copy your PS4 games to an external USB hard drive, which can then be easily plugged into the PS5 and you can resume playing as before. Whichever method you choose, it takes about 20 minutes just to copy over your PS4 profile and settings/files, during which time you must simply wait. After that, you're finally able to get into the new UI, while it will continue to copy in the background.
Just like its body design, the PS5 user interface is entirely new. There are two Home Screen tabs – Games and Media, which are self explanatory. The tabs are at the top and mostly out of the way, so you won't accidentally scroll between the two. The Media Home Screen contains your entertainment apps and other relevant items, and it's interesting to have the UI separate the two experiences like this, though it makes sense. The top of the Games Home screen contains your downloaded titles/disc games, listed in a row, which is pretty standard. Further on the right is your quick access to profile and settings. Scrolling over any game or app opens its "hub" transforming the rest of the screen with a corresponding image, and giving you contextual option to launch it, as well as showing recent broadcasts and community content – similar to the PS4. In your profile game list, you can now see how many hours and how recently you played a game, and this has historical data all the way through your PS4 library.
Also new is the Control Center. Pressing the PS logo on the controller now brings up an overlay, which has a small menu on the bottom. The menu is slightly customizable – you can include or exclude certain shortcuts, which include your friends/party list, ability to swap to another recently played game, check your notifications and downloads, and more. Above the small menus are the new dynamic Cards. These cards include a mix of everything – the progress of your current level, the next trophy you could earn, and news/events from games you play and/or follow. You can also expand cards to get more content, for example if you're stuck, it's possible the developers provided a video hint of what to do next – collectively leaving game walkthrough YouTubers shaking in their boots.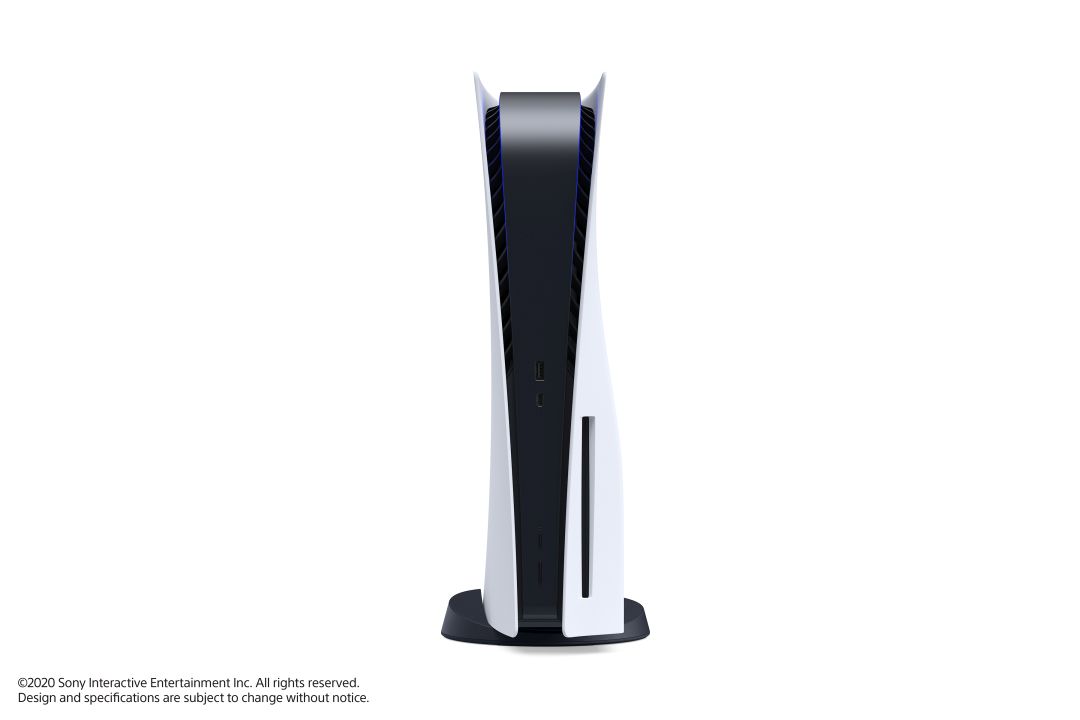 The Control Center overlay is certainly functional, slick, and quick, but it takes some getting used to, and there are some obvious shortcomings. First off, bringing up the overlay doesn't always pause your game, depending on the title. The large Cards take up too much room compared to the information they provide, and there seems to be no way to hide or dismiss them. They are not really grouped together in any clever way – you have to scroll around and see what's available. And while the recommended activities are neat – like being able to jump into the level where you're missing collectibles - the Cards system is just bulky and in need of refinement.
On the quick bottom menu, there's a Switcher option, which can quickly launch some other game you've recently played. The PS5 does not have a "suspend" feature similar to Xbox's Quick Resume, so anything you swap to will close your current game. But at least there is a confirmation with Switcher - if you return to the main Home screen and select a new title, it will just launch without any warning or confirmation, and quit your current game. The Home Screen doesn't offer folders or custom arrangement of your items anymore.
The oddly named "Game base" bottom menu shortcut brings up a list of recent parties and online friends, but you have to go to the full friends page anyway to see the full list. Not only that, but the friend activity feed is now gone entirely, so you have no way to see what your friends are playing, or sharing – the PS5 at launch makes you feel quite isolated. If you head to the store, the new UI now simply says that some of your friends have played a certain game – but doesn't let you see who. Another UI misstep is the handling of trophies – not only is there no spot for it on the menu (you have to go to settings or your profile first), but the sorting of the trophy list doesn't save, and they are presented in a long horizontal scrolling list which is awkward compared to the previous PS3/PS4 presentation. These are all major setbacks from the PS4 interface.
The new PS Store is now very quick and is integrated into the UI, but it can get confusing between viewing the game in the store and viewing it on your PS5. For games that have both PS4 and PS5 versions available, it can be rather tricky to make sure you're actually getting the PS5 version. Something simplistic like Microsoft's Smart Delivery seems like a no-brainer, but for whatever reason Sony lets you download PS4 versions of games that have a PS5 version, which can lead to an inferior experience. There are markings on the game titles and box art text to identify if you have the PS4 version, but still it's not always easy to see. So, while the new PS5 UI is sleek and quick, it can be a bit unintuitive and is missing a number of features, though as with any new software there are a few quality of life issues that definitely need addressing.
Digging deeper into the settings of the system, there are a few cool initiatives that hopefully many developers will take advantage of. You can specify some presets for yourself – such as difficulty, performance vs. resolution mode, and inverted controls – so games that understand these PS5 settings will have it already set when you go to play. A neat idea is a Chat Transcription function, which can put into text the voices of players in your party or in multiplayer (for games that support it). There's also a Spoiler Warning system that can be toggled, so you get a notification if you're about to watch a shared video or see a screenshot for a game that you haven't played yet or got far enough in. Again, it will be up to developers to hopefully use the feature effectively. The console continues to focus on sharing – as the Share button (now called Create) remains on the new controller – even if the new UI makes it very hard to see what your friends are up to.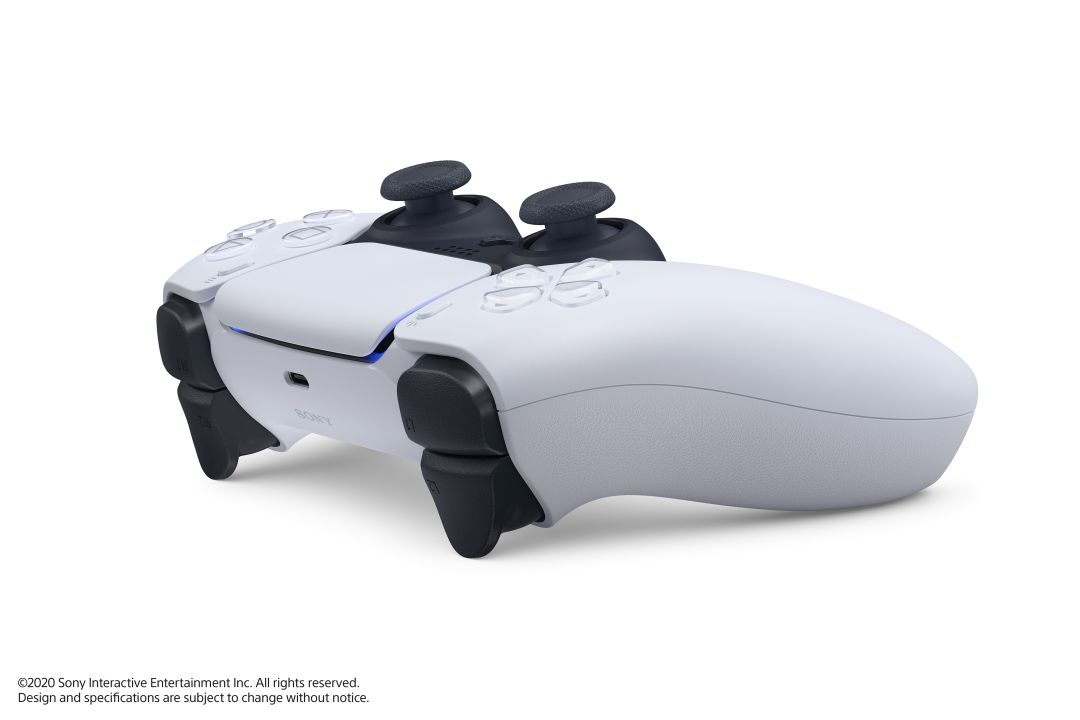 The DualSense PS5 controller, like the console itself, features a striking design with a black and white color scheme. Again, it's easy to see more colors coming in the future, but for now it matches the console. The see-through approach to buttons, and the total lack of color even for the face buttons – talk about commitment to a style. It's an evolution of PS4's DualShock 4 – it is roughly the same in size, but features a more ergonomic design that makes it more comfortable to hold. It's also notably heavier at almost 10 ounces (versus 7.4 ounces for DS4), and with a textured back, giving it a more solid and compact feel. The thumbsticks are pretty much the same, though with a new textured edge for better grip; face buttons and the D-Pad are soft and easy to press. The familiar touch pad is also present, as is the headphone jack, and the menu and share buttons on the sides of the touchpad.
The PlayStation button is now an actual pressable logo that's almost flush with the controller surface, and below it is a somewhat crude grey button that mutes the new built-in microphone. The light scheme has also been refreshed – there is now a thin white light at the center under the touchpad, as well as light lines surrounding both sides of the touchpad. These lines often change color as the DS4's Light Bar did, and are a more stylish approach. The mic mute button glows orange when used, detracting from the look of the controller. As you might expect, the microphone quality is poor compared to a proper ear piece or headset, especially when your controller rests well below your face in natural gaming positions. The DualSense still uses a non-removable rechargeable battery, and in our testing it drains pretty quickly, especially if you use vibration intensive games like Astro's Playroom. Battery life was a concern for DS3 and DS4, and we're not entirely convinced it won't be a problem for the DualSense.
But by far the most exciting thing about the DualSense is not how it looks, but how it feels and functions. For standard use, it's as a solid of a controller as you can have, and it should satisfy most fans with improved ergonomics. But it's when you fire it up in a game that supports its advanced features that you really get a feel of what the future might hold. The first thing you should try is Astro's Playroom, as the game is free and included with the console. The reason for this – apart from being a great game – is that it does a fantastic job of showcasing the new DualSense controller. With the haptic feedback technology, the rumbles that the controller can produce feel very detailed and quite immersive. This is not the old-school way of simply shaking your hands off – instead, you can now feel directional impact, like the way rain falls on your character, or the surface on which they walk. It's a fantastic hardware achievement, and while the Nintendo Switch Joy-Cons have a similar effect, it feels more refined and detailed in the DualSense.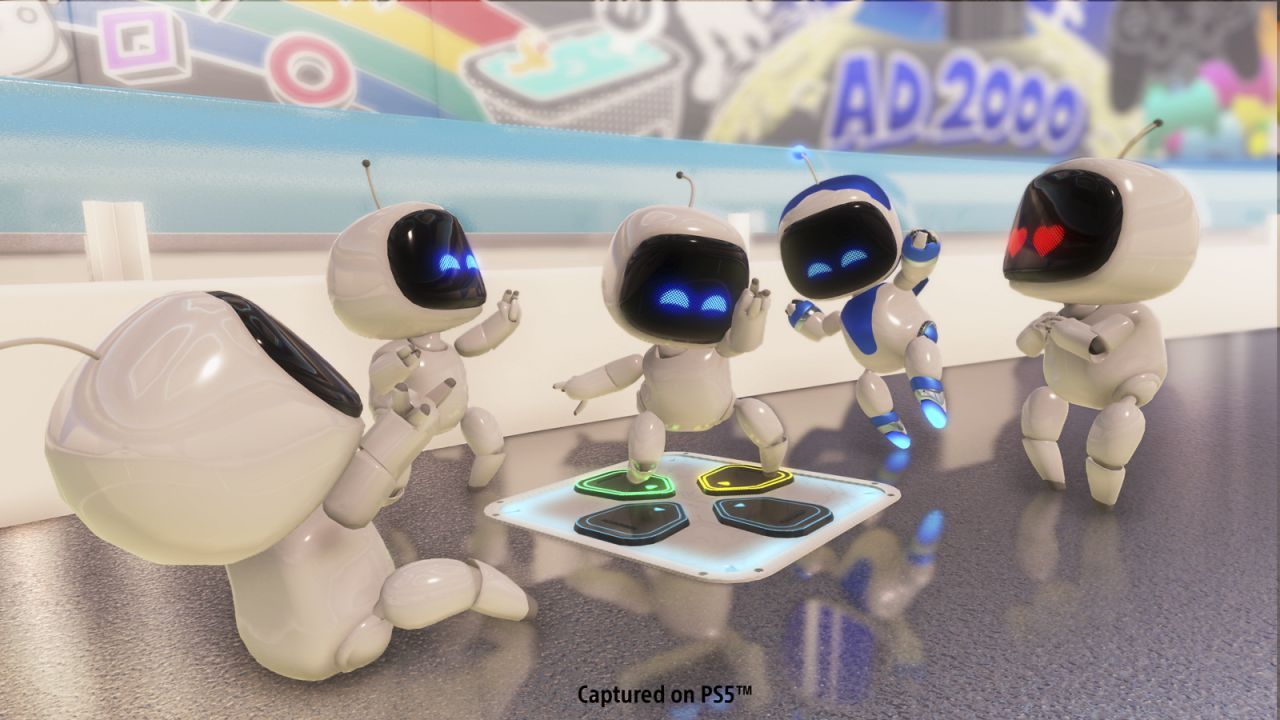 The other big addition is the adaptive triggers. Previously found on expensive third party controllers or the Elite Xbox Controller, the function has now arrived to the base unit, so to speak. With this, your triggers can have a variable rate of vibration and resistance, again enhancing the feel and immersion of any situation. Again, Astro is the place to try this, because the developers have done a great job showcasing what is possible. Squeezing a can of soda, pulling something out of the ground, controlling thrusters on your spaceship, using a string bow – all of these actions produce different effects on the triggers, and it's a darn cool experience. The huge caveat remains is that we hope developers use all of these functions, and they aren't simply forgotten by third party games, as the touch pad on DS4 simply became a large button. But, the technology is here at least, and it's pretty great.
Astro is also a good game to try because it doesn't take up a ton of space. As touched upon earlier, the PS5 comes with 667GB free to use, which is a bit tight as games will likely only keep growing. But even then, some of that space is reserved for "Other" use by the system, limiting you even further. You can play PS4 games from an external hard drive, which should help. However, you cannot play PS5 games from an external hard drive – Sony says this could change in the future, but at launch it's quite a shortcoming. You may fill up the PS5 SSD quickly, as Sony had a few brand new launch titles to release alongside the console, unlike Xbox Series X|S which mainly relied on backwards compatibility. The PS5 launch lineup is quite strong, featuring the remake of Demon's Souls, an enjoyable new Spider-Man: Miles Morales, the return of Sackboy in A Big Adventure and third party exclusives like GodFall, Bugsnax and The Pathless, plus multiplatform games from Call of Duty: Black Ops Cold War and Assassin's Creed Valhalla, to Devil May Cry 5 and Borderlands 3. The games themselves work and perform great, as you might expect. From the Ray Tracing in Miles Morales to the atmospheric effects in Demon's Souls, the PS5 launch games all perform excellently. There's certainly no shortage of titles to keep you busy at launch and during this Holiday season, if you can fit them on the SSD.
The PS5 is highly backwards compatible with the PS4 library, although Sony notably chose its words more carefully and only promises up to 99% of your games to work. We have no way to test them all, but our entire 100+ game PS4 library was ready and available to download on the PS5, and once you start playing, all your saves will also seamlessly carry over – assuming you transferred them to the cloud or from the PS4 directly. Of course, most games will benefit from the simple fact of higher processing power and SSD to improve load times. We got on to the pitch in FIFA 21 twice as fast as before, God of War was loaded in 20 seconds compared to 35 seconds on PS4, and fast travel times were quicker than ever. Games that may have licensing issues or peripherals will not work – such as Guitar Hero Live refusing to even launch.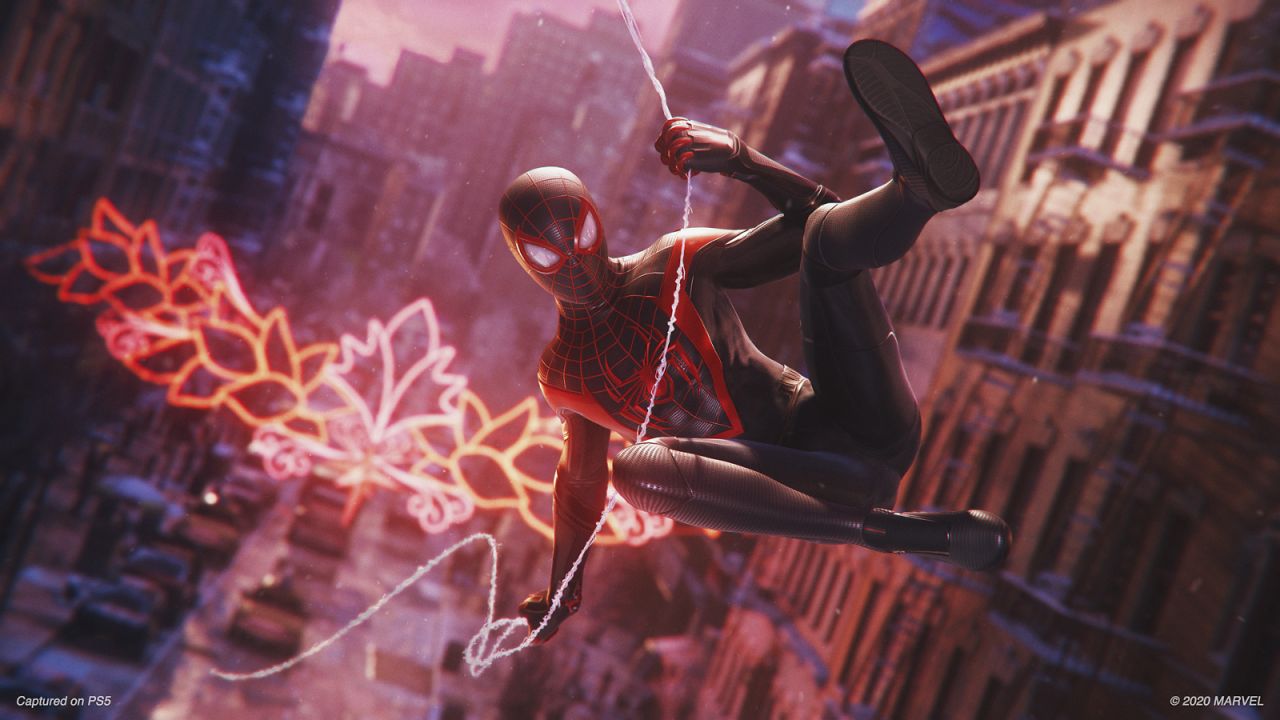 Another area where the PS5 is being careful with promises is its Game Boost feature – similar to Xbox's Optimized for X|S moniker – allowing older games to perform and look better on the new hardware, with limited developer intervention. At launch, Xbox had identified 30 titles that would see those improvements, and Sony's list is comparatively non-existent. Just Ghost of Tsushima and the PS4 launch game Infamous Second Son seem to take advantage so far, by boosting their performance to 60FPS on the PS5. Hopefully, more last-gen games will use Game Boost in the future.
Sony also draws the console generation line with the hardware backward compatibility. While you can use your DS4 controller on PS5, it will only mostly work with PS4 games. The new DualSense will not work on the PS4. Meanwhile, the PS VR and its camera will work on the PS5, though it needs a free adapter, and Sony recommends you keep using DS4. The new PS5 camera does not support PS VR. Third party devices, such as headsets or steering wheels, should still work on PS5 with compatible PS4 games.
Although the console takes up a large amount of space, a lot of it was seemingly designed with good airflow in mind. Players may have experienced the loud fan noises and plenty of heat that could arise from the PS4 during intense gaming sessions. Thankfully that's not as much of an issue with the PS5. We kept the system on for over 72 hours straight, and across multi-hour gaming sessions there were no ill effects. The fans remain quiet, and while it does produce some heat, it's not nearly as much as the base PS4. The disc drive remains fairly audible though, and it also has a strange habit of randomly spinning up every few hours, even when you're not playing that game.
Sony doesn't quite have the same killer subscription service as the Xbox Game Pass, but it does offer free games to PlayStation Plus members. To coincide with the launch of the PS5, members are able to download a whole bunch of very popular PS4 hits via The PlayStation Plus Collection, to help them enjoy the new system if they are new to the ecosystem, or just missed some of these great games. From Days Gone, to Battlefield 1, Persona 5, Resident Evil 7, and Uncharted 4, there are some excellent titles and they are a nice bonus for members.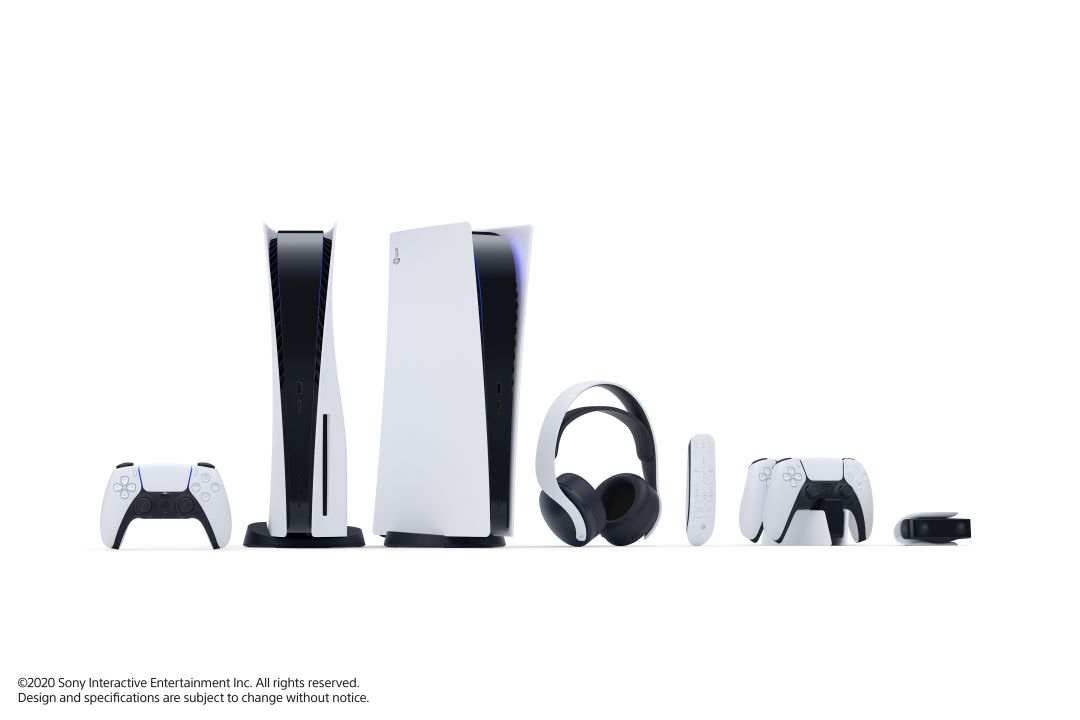 While the competition tries to move away from console generations, Sony opted to stay the course and create something that feels entirely new, inside and out. This carries with it benefits, but also some drawbacks and growing pains. The PlayStation 5 has the wow factor, the sense of a new beginning, which is not something Microsoft could evoke with its fairly dull design. The PS5 also has a strong traditional launch lineup of exclusives, again something Xbox Series X|S missed out on. The new DualSense controller is well designed and is very fun to use, with its advanced haptics and triggers. But when you start from scratch, some things don't always work out right away, and the new UI is one area where some big improvements are needed – not in terms of style or speed, but functionality and ease of use. The backwards compatibility offerings in both games and hardware are also a bit of a tricky subject, with caveats, as is the approach to storage and locking PS5 games to the internal SSD. The success of a lot of the system's cool features - like the controller functions and the Cards / activities menus - will rest with the developers who will hopefully utilize them well beyond the launch year. Still, while the world is changing and the competition is trying to shift away from the idea of console generations, Sony chose to stay the course with the PlayStation 5 and deliver an over the top experience that leans on tradition and focuses on the future.
Disclaimer: Sony has provided an PS5 console review unit to New Game Network for coverage purposes.
Comments
blog comments powered by Disqus