Halo: The Master Chief Collection Review
A great compilation for fans that want to experience the genre-defining franchise all in one go
Halo is a franchise that stood the test of time. It set sales records, drew in millions of fans across multiple releases and console generations. It arguably defined many of the first person shooter mechanics that are still in use to this day. It should come as no surprise, then, that Microsoft has chosen to give Master Chief a facelift, and offer all Xbox One owners a chance to relive the whole original trilogy, plus get a taste of things to come with the inclusion of Halo 4. Welcome to Halo: The Master Chief Collection.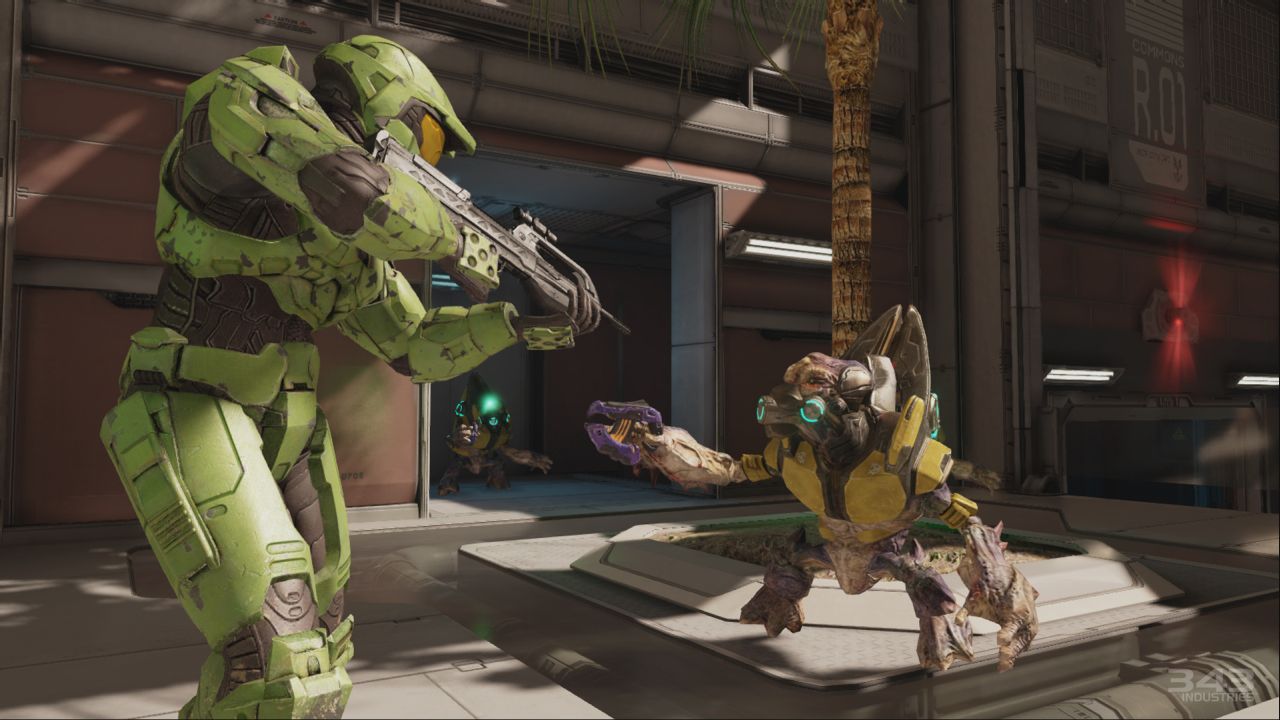 This collection contains Halo: Combat Evolved Anniversary (read our review), Halo 2 Anniversary, Halo 3, and Halo 4 (read our review) on a single disk. Each title has been optimized to run at 60 frames per second, so even if you've already experienced these titles, trying them again in the Master Chief Collection proves to be notably different. Even the most recent releases – Halo CE and Halo 4 – offer better touch ups on the lighting, shadows and surface reflections compared to their original release. It should be noted that such a large collection comes at a price – primarily, the price of your Xbox One's hard drive space and your internet bandwidth. The game has a lofty release-day patch or two that's over 15GB in size.
The most notably different game in the collection is undoubtedly Halo 2. Much like Halo: Combat Evolved Anniversary, this Halo 2 is an Anniversary Edition, meaning it has been completely revamped in the presentation department. The game offers 1328x1080 at 60fps gameplay, and everything from textures to sound effects has been improved to make the game look more like a recent release. Like CE Anniversary, Halo 2 Anniversary players can swap back and forth between the original game's look at the HD edition, and see for themselves the types of huge improvements that have been made.
Great new visuals and sound design are also complemented by brand new cutscenes, not only offering a fresh look at the story and characters, but even dropping hints as to where Halo 5: Guardians might be headed. It can be quite jarring to see these new incredible looking scenes, and then go back to the gameplay. For all the visual improvements, not much can be done to update the campaign design shortcomings – from the poor ending to the claustrophobic early levels - so if Halo 2 was never your favorite part of the trilogy, this HD remake won't change that. But there are new reasons to at least try the Halo 2 campaign again. Fresh narrative tidbits are once again provided by newly installed Terminals, similarly to CE Anniversary. The game-customizing Skulls have similarly been included to help the campaign feel different if players choose to use them.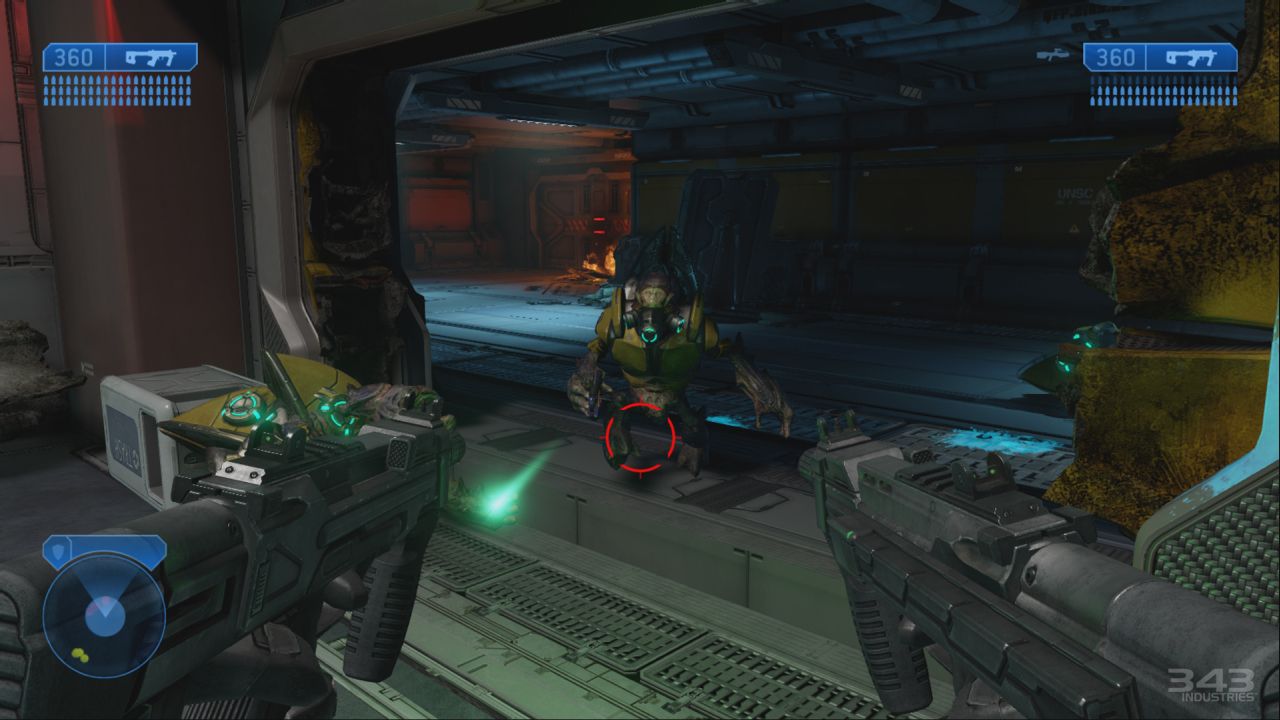 The other three games are largely unchanged from their original release. Halo 3: ODST and Halo Reach are not included, presumably because they're spin-offs and don't feature Master Chief. It's as a complete package as there has ever been, and if you've ever wanted to experience the whole franchise in one swoop, this is certainly a good way to do it. At the same time however, playing all campaigns in succession brings out the franchise's weaknesses. This isn't a case of something like the Metal Gear Solid HD Collection, where playing through every game in order constantly showed off new mechanics and just how much that stealth gameplay evolved over the years. Halo was never about enemy variety, so playing the games back to back really highlights just some similar some enemy encounters and action set pieces are. But perhaps that's exactly what the fans of Halo want – seeing as the introduction of a new enemy type in Halo 4 was met with mixed reactions.
Unlike other HD collections out there, however, TMCC offers some unique cross-game opportunities. The main menu for the Master Chief Collection has a number of campaign playlists that focus on specific missions. So for example, you could play a number of campaign missions in a row that all feature tank combat, daring escapes, or maybe some tight corridor shooting. The game pulls these individual missions from the various campaigns and stitches them all together for one continuous experience. It's a fantastic idea and one that sets this Collection above others in terms of combining content in a clever way. That's adding to the fact that all modes and features are unlocked from the start, for a pure content overload. Plus, leaderboard integration tracks your campaign progression for things like the fastest level times and highest scores among your friends or globally.
But while the campaigns have always been the centerpiece of the franchise and marketing materials, it's the multiplayer that helped shape this franchise into a cult classic. Your online options are presented in the menu just as slick as the campaigns - in a game by game, mix and match format. You will find the entire multiplayer modes from each game have been faithfully preserved, including the gameplay engines that make the games feel just as they did years ago. With regular matchmaking (though it seems to be having trouble during launch week), Custom matches, Forge for map creation and Theater for match replays, the variety offered is impressive. Players will also get Spartan Ops challenge missions, said to be coming via a patch later.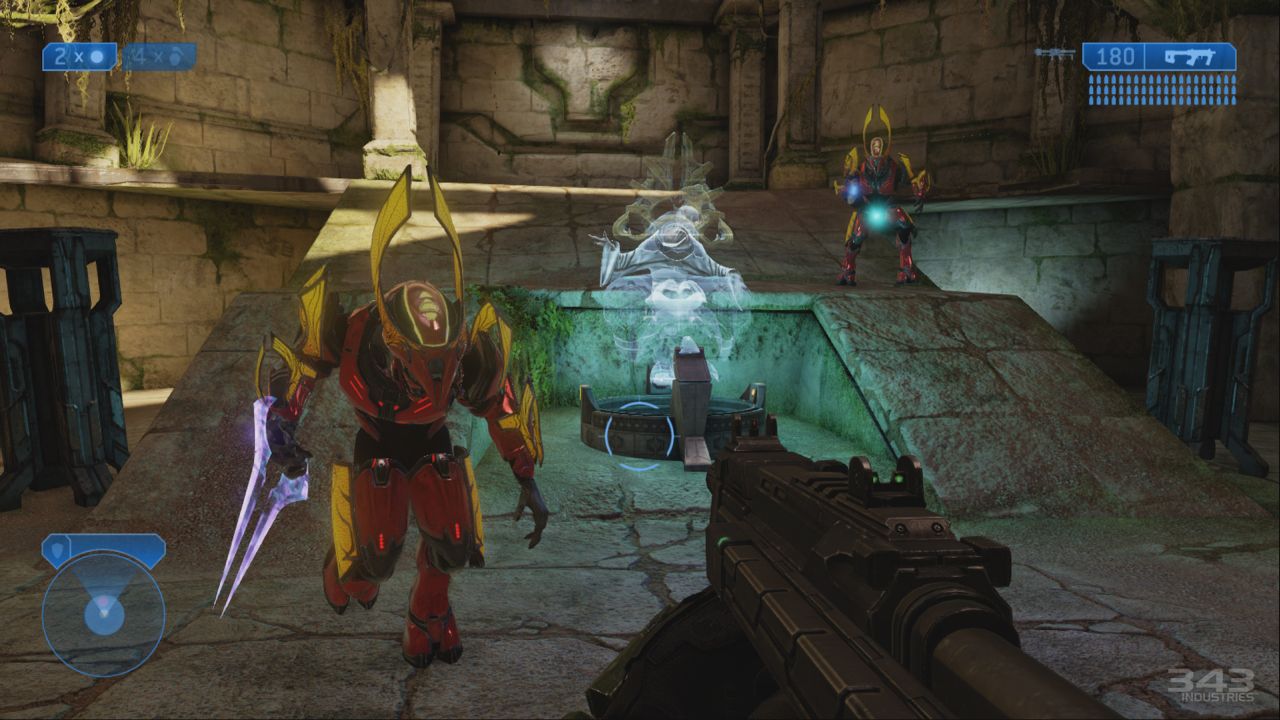 The Master Chief Collection features all the multiplayer content from each of the four games, including all previously released download-only maps, plus the previously PC-only levels from CE. In total there are over 100 different multiplayer maps – this includes Halo 2's newly rebuild levels. Six maps, such as Sanctuary and Ascension, have been rebuilt with a familiar layout and a few changes, while the rest of the maps got the HD overhaul. Given that some people out there still play the original games'multiplayer, the online community for the Collection should be absolutely immense if everyone chooses to transfer over. While you can get through the campaigns and included extras with relative brevity, the amount of gameplay hours to be had from so much multiplayer content seems almost daunting. With a large enough userbase, this could be the only online shooter fans need to buy this Holiday Season, and maybe for years to come.
Unfortunately during the launch weeks thus far, the game has been making it very difficult for players to actually find multiplayer games. Matchmaking seems to be rather broken at the moment, with matches being frequently unbalanced in skill and player count, or not being able to find a game at all. These issues are likely to be ironed out in the near future, but are worth noting for the early adopters.
The Collection also includes a few other extras. There's the debut of Halo: Nightfall, an all-new live action series produced by Ridley Scott and directed by Sergio Mimica-Gezzan. Plus, various trivia and character bios fill the menu screens throughout the game, giving you a comprehensive look into the lore of the franchise. Last, but certainly not least, is an access key for the upcoming Halo 5: Guardians Multiplayer Beta.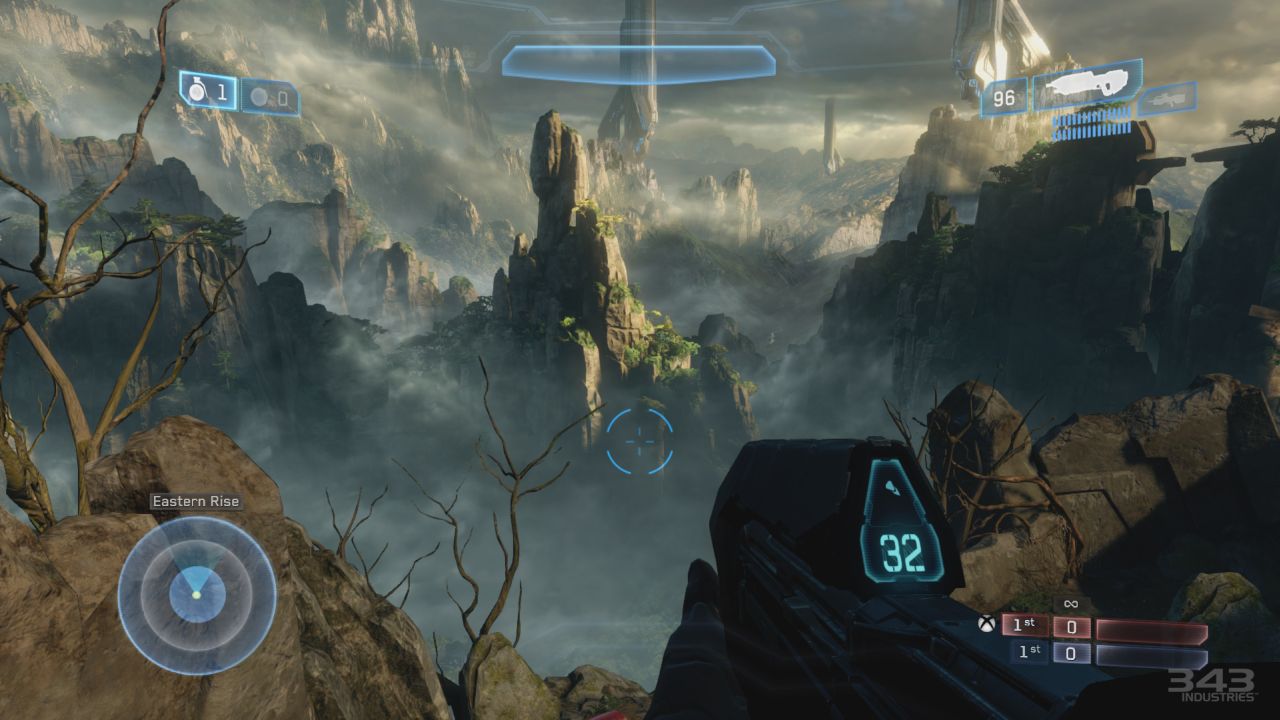 When it comes to value, it's hard to beat Halo: The Master Chief Collection. The staggeringly large amount of offline and online content can likely keep any player occupied for months. The way that the game handles the vast library of missions with cross-game playlists is unique and excellent in its usability. The revamped Halo 2 Anniversary Edition makes the classic game feel new again, just as Halo CE Anniversary does. And while the upgraded visuals in all four games don't make changes to the sometimes repetitive gameplay and problems with pacing and story, this is still a collection to behold. If you own an Xbox One and always wanted to experience the complete saga, or you're a dedicated fan that wants to relive the glory days with a new look, this is the way to do it. Players that were never particularly interested in Halo's take on Sci-fi nor enjoyed the gameplay likely won't find anything to change their mind here. Chances are you already know if the Collection is something you want to own and experience, and if not – hopefully this review helped you decide. So start downloading those patches.
Our ratings for
Halo: The Master Chief Collection
on Xbox One out of 100 (
Ratings FAQ
)
Comments