FIFA 12 Review
The annual football title from EA Sports makes all the right moves
Trading is actually a bit of a problem in the game. Like last year, EA Sports seem to have cranked up the deals way too much, and in the first summer you're likely to see over 10 players being dealt at $50mil+ figures. We're talking superstars from every team imaginable, from Kaka to Drogba. Of course, it's possible in the real world too as was the Torres deal, but there are simply too many superstars moving around in FIFA 12 – and that's just in the first transfer window. Still, trading with the CPU is a tense but fun affair as you try to get the best deals and attempt to keep others from stealing your star strikers.
Another addition to the Manager mode is an improved scouting system. Like Manager sims, players are now able to hire a youth scout based on his abilities and send them to a specific country to scout young talent. These scouts will provide monthly reports, and players must make decisions to dismiss, sign, or continue to scout a player at the risk of them getting signed by another team. This is a neat addition that adds depth to the youth system in the game, though it's still a rather basic feature in comparison that will hopefully improve in the future.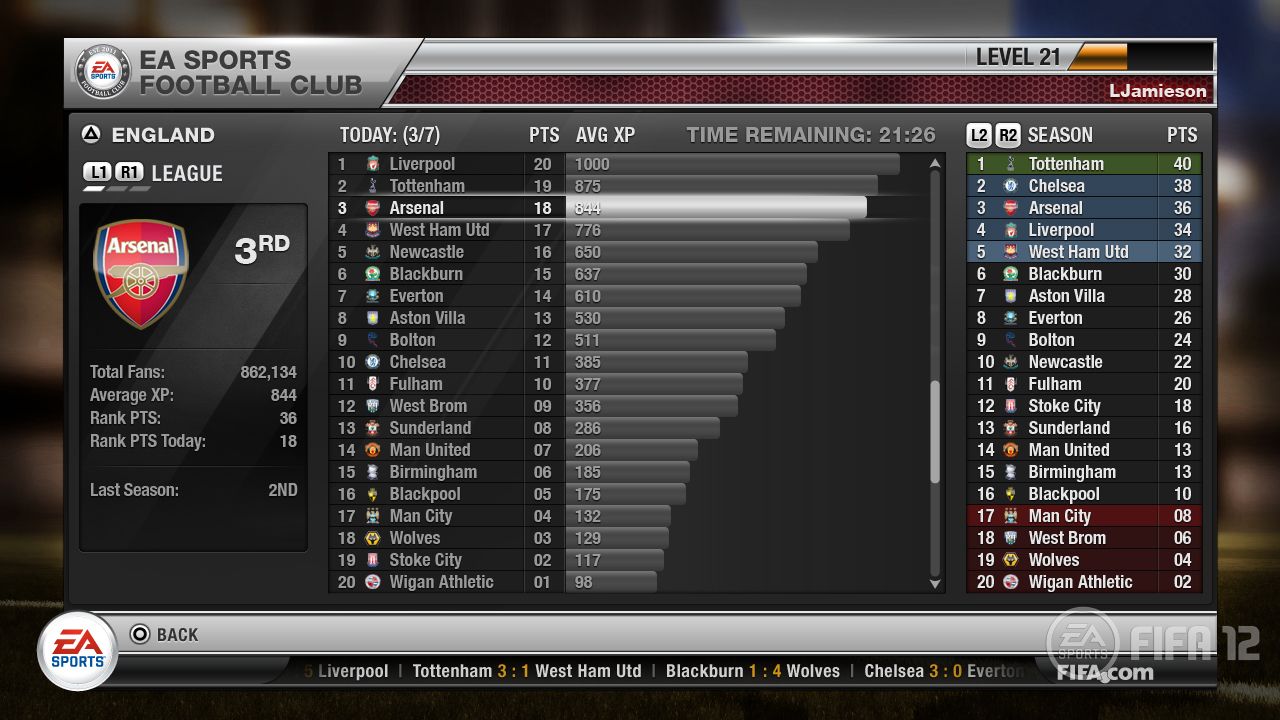 A more significant change in the Manager mode is the added emphasis of Morale and Form to all players. Key elements such as play time, salary, and position will all affect the player's ability on the pitch and their mental state, resulting in some interesting situations. Both players and managers are now able to speak to the press about upcoming fixtures or the club, and though this is once again a feature that's been done (and better) in FIFA Manager titles, it's good to see it here.
Finally, and perhaps most importantly to all offline players, the developers have added a variety of gameplay slider settings to the game. Those who've played EA's other franchises, such as NHL, may already be familiar with this set of settings that allow a user to customize their gameplay experience completely. Users can adjust everything from ball control to shot accuracy for both themselves and their CPU opponents, resulting in endless customization options – regardless of selected difficulty level. It's a truly fantastic feature that's great to see finally making an appearance in FIFA.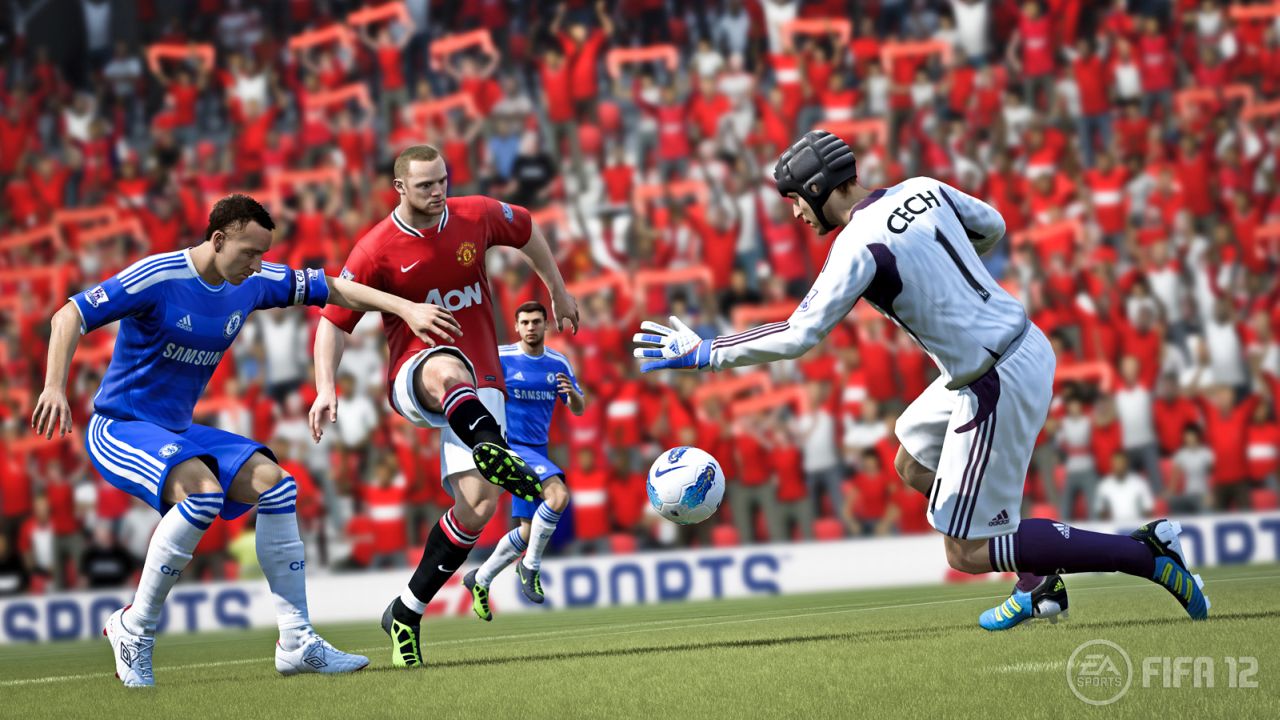 Arguably, the most notable changes and additions in FIFA 12 are where it matters most – on the pitch. A variety of changes and innovations make an appearance in this year's title, and their resulting outcomes range from excellent to possibly frustrating. In development for apparently two years, the player impact engine introduces real time physics to the game. This means that all collisions in the game are now real time instead of animated, which results in a vastly new feel for the gameplay. Players can stumble, fall, and recover realistically and all the limbs move as independent objects, which often looks rather fantastic. Unfortunately, there are other times, when the physics engine reveals that it's simply not refined. Players glitch and awkwardly stumble all over each other, often resulting in hilarious but non-the-less troubling player interactions. The ball physics are live as well, thus some tackles result in rather unrealistic behavior and rather unnatural bounces. It's a step in the right direction for sure, but the impact engine could use more work to iron out some of the glitches.
Comments