Xbox on What's Next for Gaming in 2022 and beyond
The company looks ahead to the future trough a series of interviews
Everyone in the world of video games is always excited about the early summer days. After all, the month of June is typically when the annual E3 convention happens, as many publishers - big and small - reveal what they have been working on, and what games are coming in the near and distant future. However, after two years of cancellations and switching to digital format due to the COVID-19 global pandemic, and with effects still lingering, E3 2022 was also formally cancelled. And while the organizers ESA say the show should be back next year, publishers across the industry didn't want the annual tradition to go by the wayside. There is a number of showcases and announcements planned over the first half of the month, and chief among them (pun intended) is the upcoming Xbox & Bethesda Games Showcase 2022, streaming online this Sunday June 12 at 10am Pacific Time. Before the big event, we had an opportunity to view and read about a series of interviews with the leaders in the Xbox organization about their current and future outlooks, dubbed "What's Next for Gaming".
Over the course of about 45 minutes, the briefing covers three interviews conducted by host Tina Summerford, GM for Programming and Events at Xbox. Opening the briefing is an interview with Phil Spencer, CEO of Microsoft Gaming. He touches on the recent 20th Anniversary Celebrations for Xbox, the continued strong demand for the Xbox consoles that the company promises not to take for granted, and the good performance of their first party game launches over the past year. He continues on to discuss the importance of the Xbox ecosystem - moving beyond platforms, and simply trying to make gaming experiences available to more players than ever, regardless of where they play. From consoles to PC, and on mobile and elsewhere via cloud streaming, the goal is to expand and be as flexible as possible. In fact, the upcoming game Starfield from semi-recently acquired Bethesda Game Studios is being planned as a key milestone in this initiative, marking the first time such a huge launch will be available to play on the most screens ever.
Phil Spencer also spent some time discussing the various player-focused initiatives at Xbox, and at Microsoft as a whole. The company is making numerous commitments to safety and security of its communities, with ideas like AI tech that can proactively recognize and remove spam, hateful messages, and so on. Players continue to have reporting tools available to them, and improvements are said to be ongoing. Microsoft also puts out yearly reports on how their internal diversity programs are doing, and they are fully supportive of all game developers and studios who want to let their message shine through their work. "It's about creating the gaming platform for the next twenty years. We want to make sure we have an amazing community of players who can find great games from very diverse creators. From the biggest studios in the world to the individuals who are telling their own stories. That those communities are safe and inclusive for anyone that wants to play," he added.
Returning back to the games, Phil Spencer commented on the state of the PC market. With the recent launch of Windows 11, the focus on gaming continues to be strong from both Xbox and parent company Microsoft. This is illustrated by the unremitting improvements to integration between the two, and support for the PC Game Pass - which is said to have grown 300% since last November. He acknowledges that there is room for improvement in the PC space for Microsoft, and is happy to work with partners such as Steam and Epic Games Store to, again, bring games to more players.
As for what's next, Phil Spencer believes that the strong recent growth for Xbox will continue, as they plan to deliver a bigger and better variety of games, with the hallmark deal to acquire Activision Blizzard looking like it will move ahead, and with the recent acquisition of Bethesda. The cloud space is another key element, as over 10 million players have played a game via Xbox Cloud Gaming already. With that, the interview was concluded.
For the second segment, Jerret West, Chief Marketing Officer, Microsoft Gaming and Ashley McKissick, Corporate Vice President, Gaming Experiences & Platforms joined the table. They began by again commenting on the great growth for the Xbox brand, in spite of the hardware shortages that everyone in the industry has experienced. Xbox All Access, a payment plan that allows you to enjoy the Xbox console and Game Pass while you pay it off over the course of two years, continues to be a success globally, with more countries being added. Xbox Design Lab, which lets you create custom colored controllers, continues to expand, with new colors, design elements and 11 new countries being added on June 9.
The pair of guests also touched on the PC side of things. The focus on improving the Xbox Game Bar and the Xbox App - by improving their speed, responsiveness, and UI - is top of mind. With Windows 11, there are various enhancements being made to make playing games smoother and easier. Technologies such as DirectX 12 Ultimate, improved windowed gaming, and SSD optimizations are all meant to strive for that goal. Upcoming features include a new HDR calibration app, and a new controller bar that gives players quick options whenever they connect a gamepad. "The Xbox app is really a love letter to PC Gamers as well, and so making sure that people can find their next favorite game within PC Game Pass is really, really important,"said Ashley McKissick. And of course, in terms of games themselves, the PC Game Pass will keep growing, as the company focuses on bringing PC-specific genres first, such as simulations, strategy games, and so on, from both Xbox Game Studios and third party partners. That is in addition to big launches such as Halo and Forza being released on PC and Xbox consoles at the same time.
Cloud gaming continues to be a huge focus point for the company. The team is constantly working to improve latency, load times, and capacity of the service. "Our strategy is built around content, community and cloud. And we're starting to see cloud thread into every piece of our experience because it's removing barriers, it's creating a more direct connection," said Jerret West. The program already supports 100s of cloud enabled games, across a multitude of countries - with Argentina and New Zealand being added on June 9. Another news item is that later this year, Xbox Game Pass Ultimate members will be able to play supported cloud games they already own, on any device, regardless of whether it's included with the Game Pass program.
On PC, the cloud gaming initiative will be improved by changes to the Microsoft Edge browser, such as newly added Games Menu, a new Clarity Boost feature (streamed games should look sharper in Edge), and Efficiency mode (the browser will use less resources when streaming games). Elsewhere, Microsoft continues to be looking for successful partnerships with third party vendors. The most notable example being Epic Games and their game Fortnite, which is available on Xbox Cloud Gaming. This lets fans play anywhere that supports streaming - including on Apple devices, where the hugely popular game was removed a few years ago during an ongoing legal dispute between Epic and Apple.
The cloud gaming options are set to expand even more this year, with the announcement that Samsung Smart TVs for 2022 will support the Xbox App starting June 30. The new app will be available from within the Smart TV menus as usual, and allow Ultimate Pass subscribers to stream games from the cloud. As with smartphones, no console is required, as you can simply use the app and stream to your TV; any modern Bluetooth controller is supported (does not have to be Xbox controller), as well as any Bluetooth headset for game audio and chat. The company believes this could be a very big factor for growth of the platform.
As for what's next, both Jerret West and Ashley McKissick believe that we'll keep seeing great organic community moments, when players come together to have fun, help one another, and grow their relationships. Cloud gaming will remain at the forefront, as companies try to solve the bandwidth limitation dilemma and enable new gaming experiences for more users across the world.
The third interview of the briefing had Matt Booty, Head of Xbox Game Studios and Sarah Bond, Corporate Vice President, Game Creator Experience & Ecosystem join the table. Matt Booty commented on the strong first-party Xbox lineup over the past year, with games such as Forza Horizon 5, Halo Infinite, Age of Empires IV, and Microsoft Flight Simulator performing well in both sales and fan feedback. He believes that the same quality and quantity of output will continue for the next year - more to be revealed this Sunday.
Sarah Bond spoke about how Xbox works with third parties, to enable them to create better experiences, and also monetize them. They do not want developers to make "Game Pass games", as this is difficult to define in the first place, but instead follow their creativity and think about monetization later, with the help of Xbox teams. Communities drive games, and so the focus should be on player engagement. "When we create different options for creators around how they choose to monetize, we're giving them more creative freedom at the same time. And we feel that we have a critical role in that, so the more we drive that innovation, the cooler and more innovative games are going to come out of leveraging that innovation," said Sarah Bond.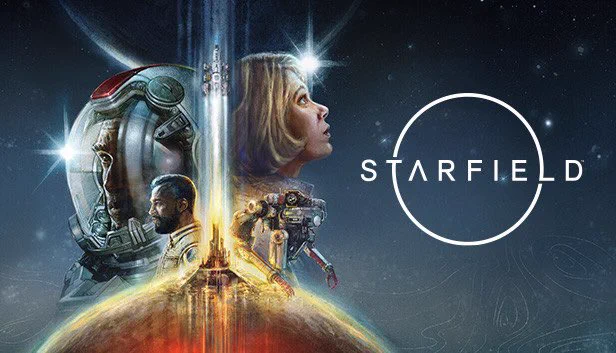 The Game Pass program continues to be a big factor for first and third party teams. Xbox believes that it allows more developers to have a chance of being seen by more players than they would otherwise. As of January 2022, Game Pass has more than 25M members. "Grounded, a game made by 15 people, previously it might not have even seen the light of day, and millions of people play that game. I believe that's because Game Pass allowed people to see it with a low barrier to entry and discovery and it found an audience it might not have found before," said Matt Booty. Microsoft even offers a Game Dev Virtual Machine program, which allows creators to remote in and start working right away on these VMs that have a variety of tools already preloaded.
Both of the interviewees also touched on the pending Activision Blizzard acquisition. The main goal here is to continue offering as many games as possible to as many fans as possible. In order to do that, the goal would be to put titles on the Xbox Game Pass program, once the acquisition is completed. They have also heard concerns from the community that some of the franchises may become exclusive to Xbox in the future - and while they could not comment on specifics, they pointed to Minecraft as an example of a game that remains available on all platforms, long after being bought by Microsoft.
Sarah Bond also touched on Project Moorcroft. With the lack of E3 and other conventions in recent years, this initiative looks to bring a demo-like experience to players at home, via Xbox Game Pass. It allows devs to create slices of gameplay that they can share with the players to try. The program will begin rolling out within the next year, beginning with a focus on smaller devs. Xbox leadership understands that creating demos takes time and resources, and so developers that choose to participate will get financial compensation for creating the demos and putting them on Game Pass.
Looking ahead, the interviewees shared the idea that communities and the social aspects of gaming will continue to grow and evolve. The emergence of video content and watching others stream and play games is something that will likely maintain its strong presence in the space. While better visuals will come as game engines and hardware platforms keep advancing, the key is to keep investing in the community of players and developers, to create the ever-evolving shared experiences.
With the three rounds of interviews concluded, there was also a final note from Todd Howard, Game Director at Bethesda. He remarked on working with Microsoft over the years, and post-acquisition, having the ability to finally see how things operate on the inside, and how the two companies can collaborate going forward. He is excited for the team to be putting the finishing touches on Starfield - though it will take longer than anticipated as the game was recently delayed. Still, he is excited for the future and what this Sunday's showcase will bring.
Even with the title of this briefing, "What's Next for Gaming", the company is clearly trying to expand itself beyond just the Xbox brand. Comparatively, for example, to The Future of Xbox - E3 2019 session, this year's approach tried to cover more aspects and ventured beyond the limitations of its own brand. With initiatives like cloud gaming, safety and diversity, and offering developers cloud VMs, the company is clearly trying to branch out and become involved all across the industry. The big showcase this Sunday, streaming online June 12 at 10am Pacific Time, will undoubtedly give fans much to cheer about, but beyond the scenes, Xbox and Microsoft are trying to put themselves in a very strong position.
Comments