God of War: Ascension Review
A solid action title, but one that doesn't live up to the standard set by the franchise
God of War: Ascension is the latest iteration of the hugely popular Sony third person action-adventure video game franchise, and probably the last full entry to grace the PlayStation 3. It's only the second major entry of the series to appear on the current generation Sony machine, after God of War 3 in 2010. Ascension attempts to follow the origins of protagonist Kratos during his time before becoming the God of War in later games. Sadly, the story under delivers in most aspects and doesn't really offer any thrilling plot twists or memorable encounters. While the gameplay remains as good as ever, some difficulty issues and increased focus on linear platforming take away from the experience. A series first multiplayer is full featured but chaotic and sometimes unbalanced. And if nothing else, it remains a visually impressive franchise.
The plot in Ascension focuses on the backstory of the world that reveals details on a long war between the Primordials, the beings who forged the Earth. The war spawned the Furies, the guardians of honor who punish those they deem guilty. The Furies allied with Ares in his secret quest to take down Mount Olympus, while also being the punishers of any mortals who broke their oaths to the Gods. Kratos was one such man, who refused to do Ares' bidding and repay him for saving Kratos in battle. And thus, we find our angry hero confined by the Furies at the start of Ascension and witness his attempt to escape. What follows is actually a story told in retrospective, as Kratos continues his escape in present time while recalling events from weeks leading up to his capture. It makes for a bit of a confusing narrative as timelines get blurred as the events told in retrospective are lengthy and it's easy to lose track of how it relates to the events of the present.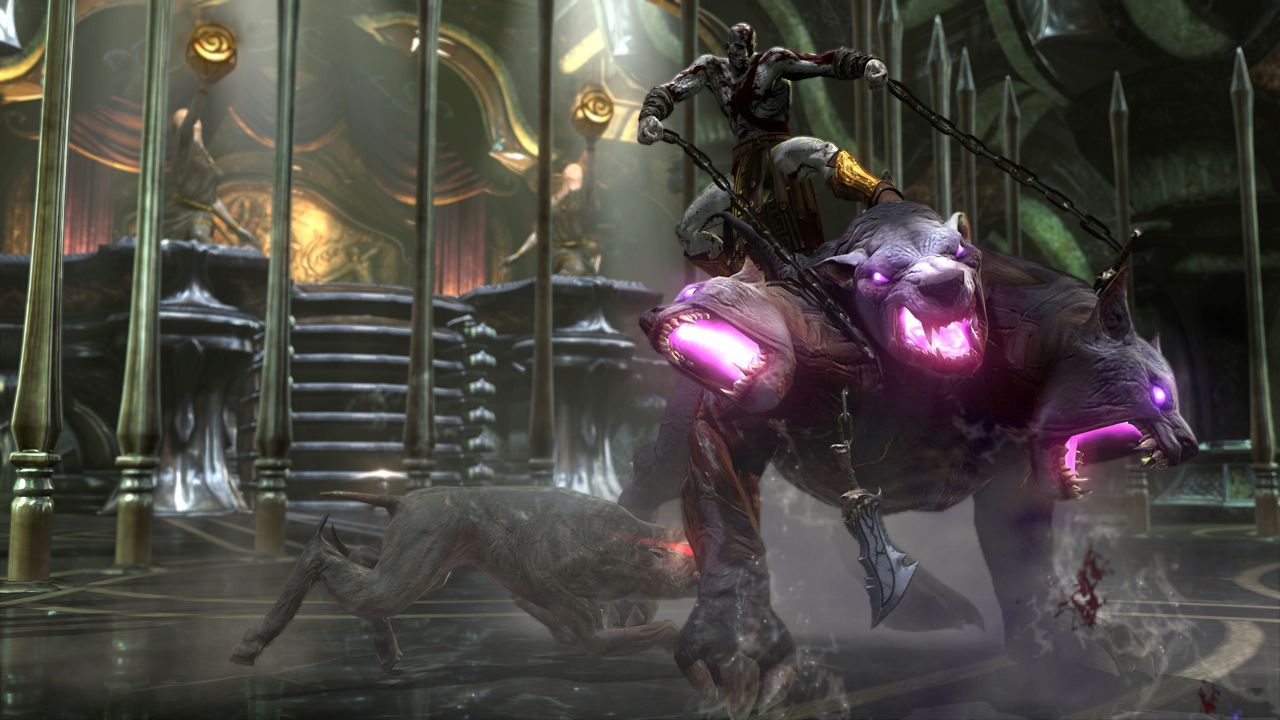 It's also a fairly weak plot overall, containing few characters and mostly spent around just a handful of locations. There are not many memorable scenes or battles here, and while that may address the concerns from God of War 3 where players were able to take out huge foes with relative ease, some of the spectacle is lost from the experience. Fans who were hoping for a proper origins story going way back to Kratos' days as a mortal will be disappointed, as this is a relatively isolated adventure with the hero already well on his way to becoming the God of War. It serves well to add to the lore of the franchise, but has hardly any talking points for Kratos as a character. Players are given little information about Kratos himself or his past – so even though it is a prequel, Ascension expects the audience to be familiar with the background story. And while some may argue that the plot isn't exactly a top reason to play through God of War, it's non-the-less below par compared to even God of War 3.
But at least the action is still top notch. Using his signature Blades of Chaos, Kratos sets out to defeat waves of enemies across various locations and rooms in his search to be free from Ares. Gone are the multiple weapons from God of War 3 which went underused anyway, instead replaced with elements that infuse your default Blades. Swapping attunements between the various gods gives our hero the ability to perform different magic attacks depending on the situation and also some passive abilities. It's a revamp to the classic magic bar, going from an analog drain approach to a pre-set number of attacks. Each of the magic attunements can be levelled up by collecting red orbs from enemies and chests which grants extra abilities; you can also upgrade your health and magic bars by collecting the familiar feathers and eyes from chests.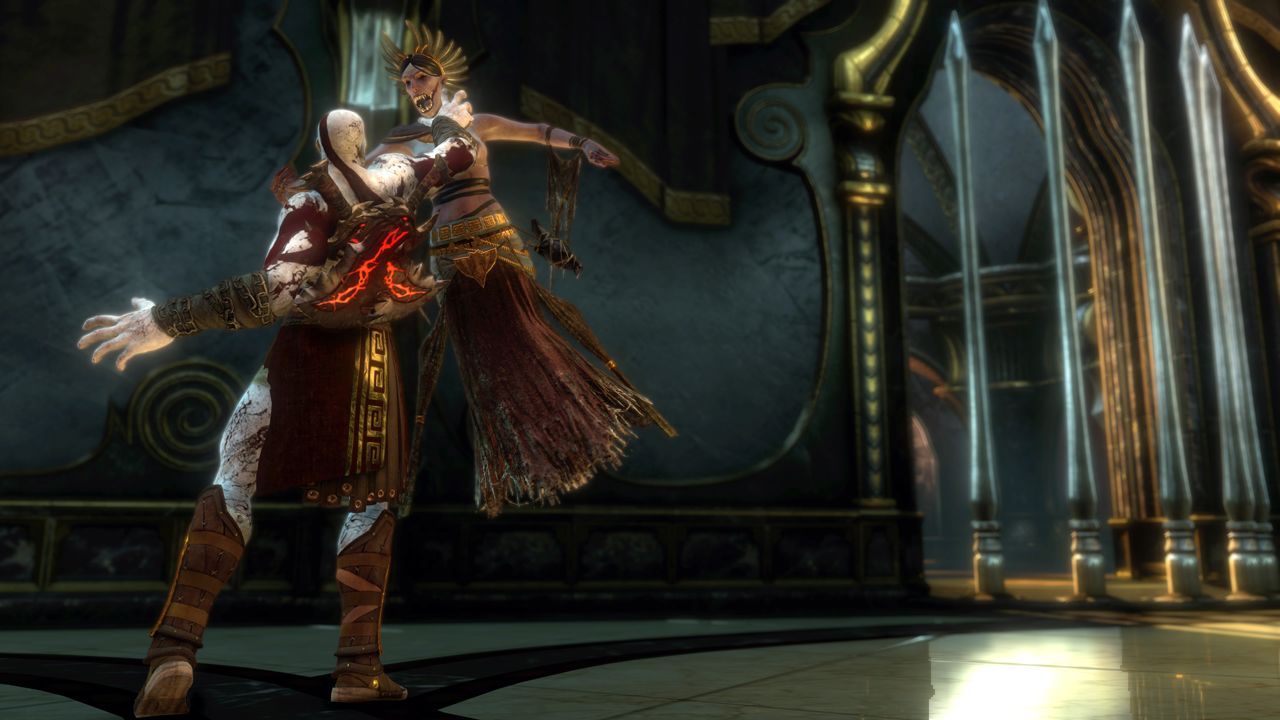 But not all is well in the chaotic pirouette of bloody battle. Ascension seems to be one of the more difficult games in the entire series and can be frustrating at certain points. If you've hacked and slashed your way through the series so far, you might want to approach this prequel with a bit more care. The enemies you face seem to last a rather long time in battle, they produce less health orbs when taken down, and Kratos is more vulnerable than ever to being knocked over and into a stumbling animation. Using the full range of your abilities and blocking are keys to survival here, a goal that's not usually associated with the franchise. Things go from bad to worse when you are facing off against more than a handful of enemies, culminating most notably at a level late in the game [which has since been promised to be patched due to its sheer difficulty]. Overall the game can be beaten with some patience, but the usual thrill of the chaotic and perhaps disorganized battles is lost because those are no longer viable.
Outside of combat, Ascension presents a heavy focus on a platforming. While the previous games were simple in their design of traversing the environment, this title aims towards showmanship with a more ledge-based, realistic climbing approach. The developers undoubtedly took some notes from the Uncharted series, as Kratos climbs bits of scenery and grabs onto various ledges more realistically, instead of just stabbing his Blades into a wall like before. It's as simple as before though, with an added mechanic of sliding down slopes in the environment.
Comments
blog comments powered by Disqus