Game of the Year Awards 2022
We look back at the last year and present our 14th annual awards!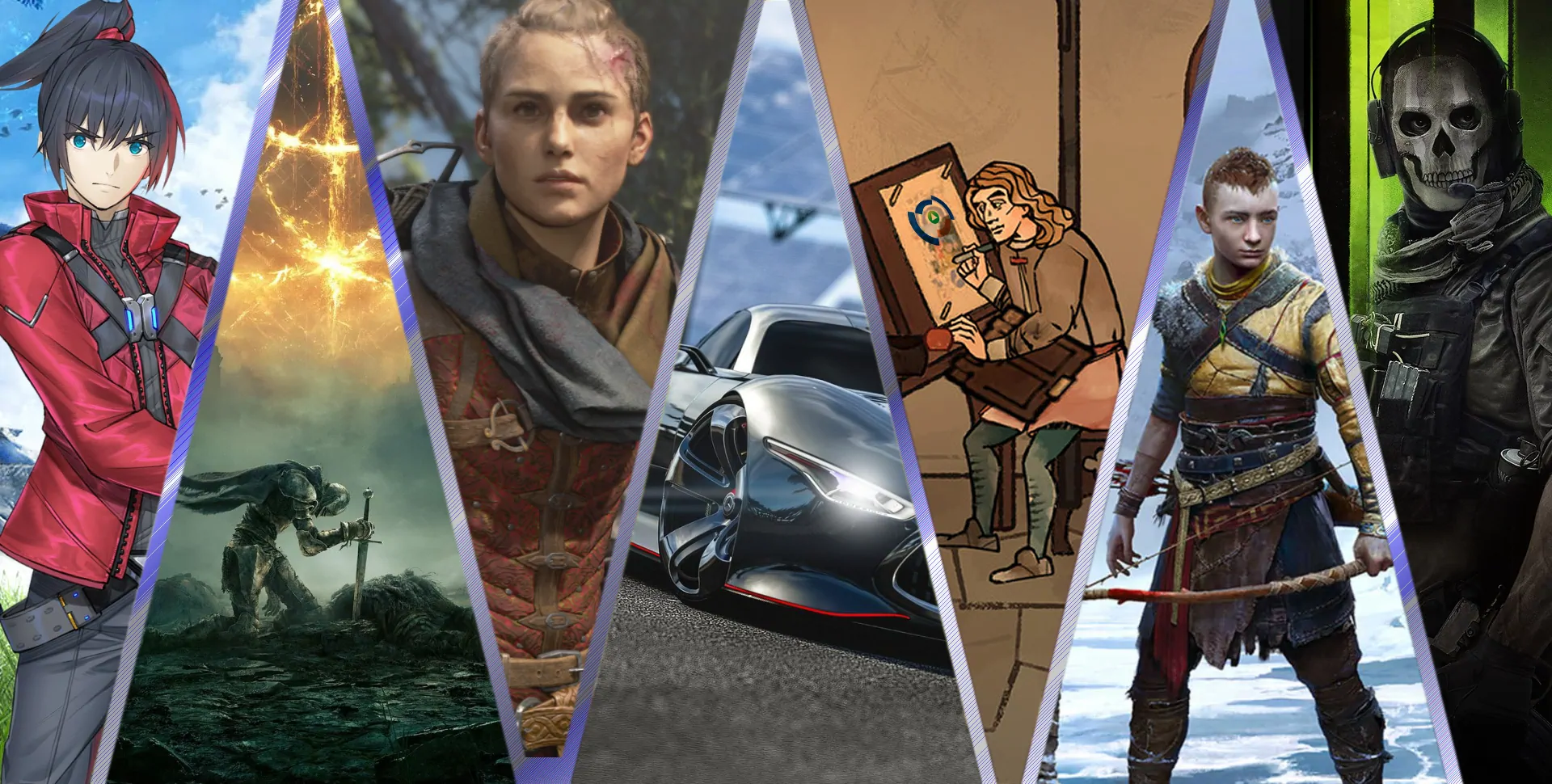 Gaming in 2022 was all about keeping it close and personal. Many titles featured proximity as part of their gameplay or indirectly via other means. Perhaps this trend came about because of the pandemic that told us to stay away from others nearly three years ago. Whatever the reason, gaming certainly kept players on their toes this year.
Many games surrounded players with innumerable threats. Vampire Survivors and its clones featured hundreds of encroaching targets as players collected experience orbs. Need for Speed Unbound swarmed the driver with police cars as their wanted level rose. A Plague Tale: Requiem had waves of countless rats that could only be kept at bay with light. Even packs of zurks in Stray liked to get close to our feline protagonist through narrow alleyways.
Some games made proximity an integral part of their action. Aside from dodging devastating boss attacks, Elden Ring included a steed that allowed players to keep their distance and also get in close for hit-and-run attacks. Dorfromantik involved calmly placing matching tiles adjacent to others for maximum points. The Callisto Protocol channeled Dead Space and included an intimate dodge-based melee system. And Metal: Hellsinger asked players to attack as close to the beat as possible to score more points.
Even narrative games found a way to create intimate personal connections. Eternal Threads allowed us to peer into the final week of characters that perished in a fire and then try to save them. Weird West had players reacquaint themselves with their past lives in a supernatural version of the old west. Pentiment let gamers share meals with prominent members in a medieval society to get a new perspective on murders. And As Dusk Falls took the perspective of two opposing families in a tense hostage scenario.
Then there were the games that let us get closer to the past. Return to Monkey Island was a solid modernization of an old adventure game. Prodeus let players enjoy old-school shooting with a familiar retro visual style. The Quarry was quite like the developers' previous game, Until Dawn, from years ago. Even the puzzle chambers in The Entropy Centre brought back thoughts of Portal. And let us not forget Gran Turismo 7, Splatoon 3, God of War Ragnarok, Overwatch 2, and Horizon Forbidden West, as all of these titles continued the same winning formula from their respective franchises.
So the year was about closeness in more ways than one. So get closer to us, pull up a chair and have a read of the next few pages to see what we consider to be the best video games that 2022 had to offer.
Comments