Game of the Year Awards 2022
We look back at the last year and present our 14th annual awards!

---
---
Game of the Year
Elden Ring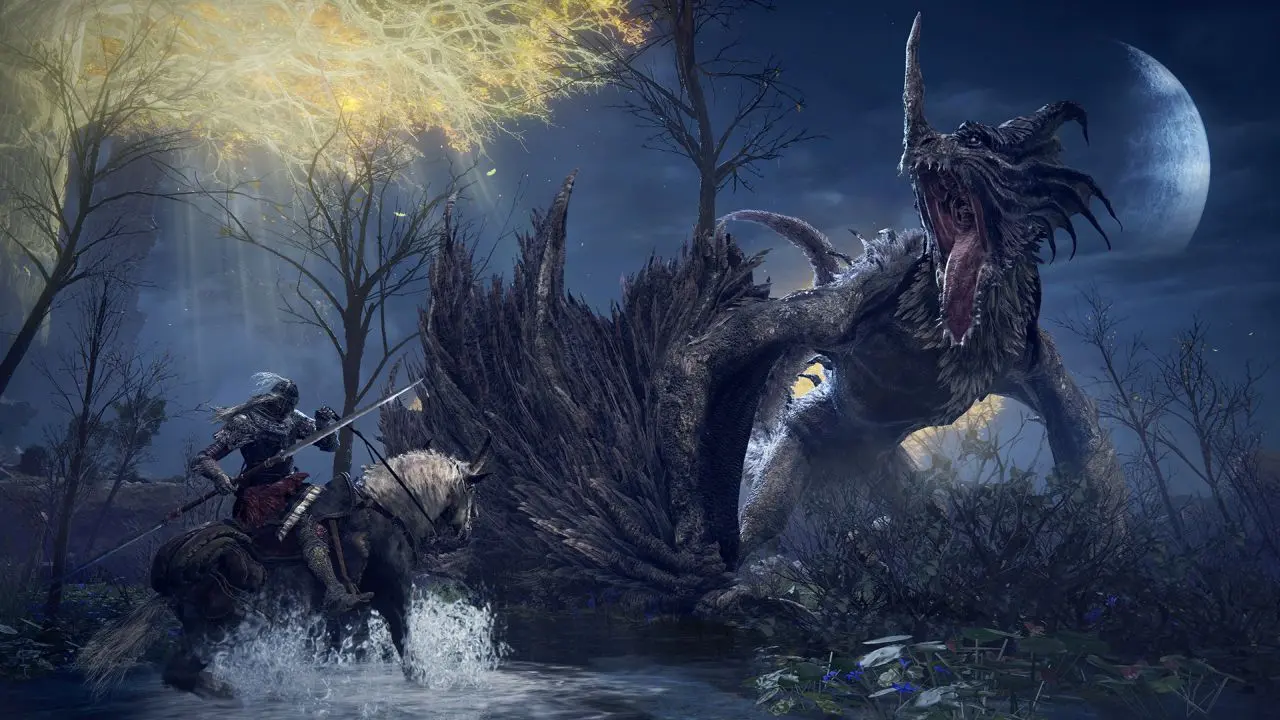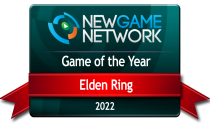 Like Metroid, GTA, and Diablo before it, when Demon's Souls released on PS3 in 2011, it started a whole new subgenre. Developers FromSoftware probably didn't expect that their third person RPG with a unique combination of clever level design, imposing boss battles, and unwavering high difficulty would put them in the spotlight and spawn countless imitators. But the hardcore experience resonated with players, and allowed the studio to hone in on this style of gameplay. Following multiple sequels, and spinoffs in the form of Sekiro and Bloodborne, the developers have now returned to their main line of games with Elden Ring – the hardcore action RPG that takes the Dark Souls formula to an open world format.
From small daggers to swords that you have to carry over your shoulder, the ability to have a shield or dual-wield katanas, or perhaps an off-hand magic wand, there is plenty of variety. One new aspect that adds even more flexibility is the Ashes of War system – which lets you replace the weapon skills and affinities, instead of them being fixed like in the past games, giving more opportunities to stick to your favorites. And you'll need as much flexibility as you can get. Boss battles continue to be a staple moment, where you will be locked into a room or a larger area and have to fight a bizarre and haunting creature that's usually at least twice your size, though often much bigger.
If you find the game very challenging – which is pretty much guaranteed, and should continue to be re-iterated – the summon system and the return of multiplayer can help. The new summoning system allows you to call upon a ghostly companion – a large jellyfish, a group of wolves, or even a copy of yourself – to help in combat. You'll have to find these summoning spells first, and they can be critical to your success by helping pull the aggro of the enemies or the boss away from you, for a moment of respite and new back stab opportunities. It's a very helpful mechanic in the face of the new tough and very aggressive bosses.
While the basics remain largely the same, where Elden Ring begins to shine and diverge from its predecessors is the switch to an open world design. While previous games featured some excellent and compact level design, Elden Ring is like a bunch of those games put together, and spread over a large open area. There are occasional linear paths that make you fight a boss before you can reach the next large open section of the map, but on the whole there is a lot of player freedom in terms of where to go. And despite this large change in scope, the developers have done an incredibly good job of adapting the signature gameplay to the new setting. There are large open areas that often contain a scattering of decaying ruins, collapsed buildings, and imposing cliffs – each likely holding secrets, new strangers to meet, and items to find. The more open areas allow the developers to get really creative with positioning, patrols, and scripted events.
And what an immersive world it is. The art style continues to be excellent all around, though familiar to fans of this series. From the creative weapon and armor designs, to otherworldly and hideous enemies, across the dark dungeons and overbearing castles, the land is filled with a sense of dread and wonder. The addition of time of day and weather changes, along with a haunting ambient soundtrack that kicks up during boss battles, make for an incredible sense of atmosphere. The clanking of your armor, the sound of enemy's boots hitting the concrete floors, the echoing of enemy cries as they perish – it all comes together in a hauntingly beautiful way.
Elden Ring is an excellent continuation of the experience that FromSoftware has been building for the past decade. It takes the familiar Dark Souls formula and transposes it into an open world design without missing a beat. Not only that, it adds incredibly thoughtful mechanics that seamlessly integrate into the new bigger scope. The excellent level design and exploration elements are turned up to eleven, and the sense of wonder, the striking art style, and haunting sound design all combine for a highly memorable adventure - and our 2022 Game of the Year.
Honorable Mentions: God of War Ragnarok, Pentiment, Cult of the Lamb, A Plague Tale: Requiem, Xenoblade Chronicles 3
Thanks for reading through the 2022 Awards! We hope you had a great year in gaming, and look forward to what the next twelve months can bring!
Comments