Our Games of the Decade - Ben
The co-founder and technical architect of the website shares his top picks

Eric | Stephen | Josh | Tim | Ben | Alex
---
What is a decade, really? Google Assistant defines it as, "Sorry. I don't know how to help with that," and I'm inclined to believe it. When asking friends if they could write my best games of the decade list, they all said the same thing - some added words unsuitable for younger readers. So I was left to navigate the murky waters of personal taste and retrospect all alone.
The list below changed many times, and not just because Left 4 Dead 2 came out in 2009. Some games that nearly made it can be found at the end, with a bunch of other losers excellent candidates. When picking between those of similar quality, one deciding factor was the number of hours played. The theory being that a game played more must be better, unless I was merely playing with friends to get help compiling a certain list that only comes around once every ten years or so.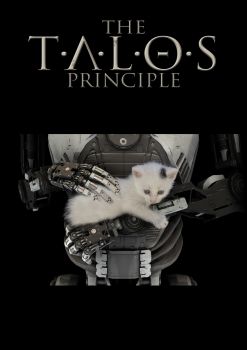 #
10

. The Talos Principle

Croteam's best game is not a shooter, which is bizarre considering they've been making Serious Sam games since 2001. It takes a lot of brains to make a puzzle game. It takes sophistication to make it work as good as this. The Talos Principle also happens to be a puzzle game that (unlike Portal 2) does not require fast reflexes or uncanny spatial awareness. It may not be as funny as Valve's effort (Portal), but it has interesting threads about existentialism and that's why we're all here.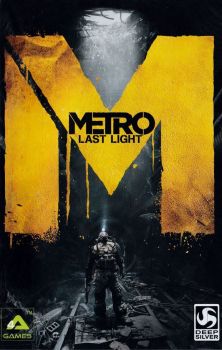 #
9

. Metro: Last Light

What do you get when you combine communism, underground Nazis, post-apocalyptic earth, toxic gas, and rats? No, it's not the political landscape across the globe. It is actually a surprisingly good first person shooter from 4A games. The game is basically a linear version of S.T.A.L.K.E.R. with pacing that rivals the best in the genre. The little underground towns captivated me and the game hit a crescendo when it put me in control of my own cart to mosey down the tracks at my own pace.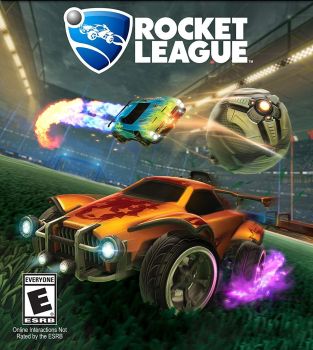 #
8

. Rocket League

Rocket League is more than a game; it's a sport that happens to take place in a virtual world. It has acrobatics, teamwork, and specific arenas where cars are driven at insane speeds to push a ball into a goal. The premise is simple, but the skill ceiling is absolutely insane. After 700hrs I felt like there was even more to learn. Players will master things like pinching, juggling, and flipping, and continually improve accuracy and rotation. It also happens to be one of only two games (Guild Wars is the other) that I had to force myself to stop playing because it was too addictive.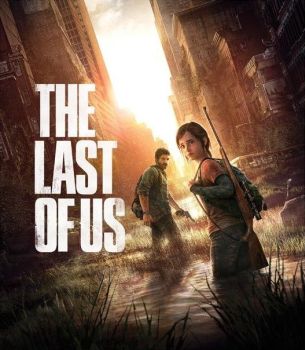 #
7

. The Last of Us

Plenty has been said about the brutal combat, post-apocalyptic world, and stealth gameplay in The Last of Us. But the game's massive success comes down to just one thing for me: Ellie. To this day, she remains the best companion in gaming. When Ellie moves through the world and interacts with it or Joel, she becomes more than just AI scripts and obvious triggers. There are hundreds of little details that go to make up this digital being and she makes the journey so much more special. Remove Ellie and it would be half the game it is now.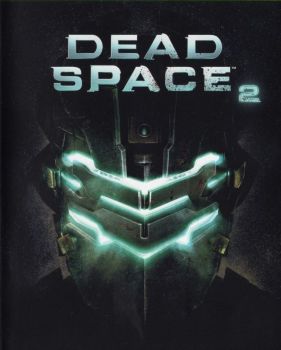 #
6

. Dead Space 2

Cut off their limbs, done bigger and better. Dead Space 2 is nearly the perfect sequel because it raises the stakes and introduces a few new necromorphs into the mix. The core gameplay is the same: manage resources, stomp bodies, and use various weapons to dismember the reanimated dead on a sprawling space station. Combine that with the amazing universe and you have an ideal mix of sci-fi, horror, zombies, and violence.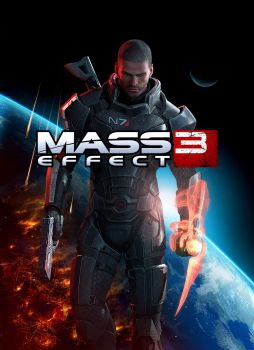 #
5

. Mass Effect 3

Red, Blue, or Green? That controversial ending wasn't so bad when you look carefully at everything that came before. The third game is the best in the series because of how it elegantly brings back characters from the previous games and uses them in emotional scenes. Seeing Thane for the last time was rather powerful, and other characters got good send-offs too. ME3 is also a much better "game" than its predecessors because the shooting is slicker and the level design is strong.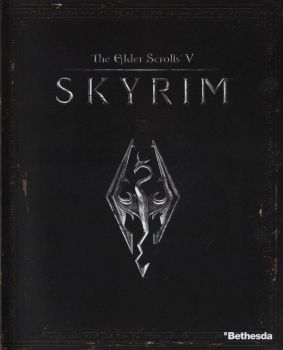 #
4

. The Elder Scrolls V: Skyrim

Skyrim was just 6GB when it released. That fact is almost as incredible as the quality of the game itself. Skyrim, like many of Bethesda's games, lets players do whatever they want across a large world filled with inhabitants that go about their business. The world is packed full of interesting tasks, whether you want to cut down dragons, please a daedric prince, join the Winterhold college, marry your companion, or shoot a guard in the knee with an arrow. Skyrim is one of the most polished games from Bethesda, which helped it flow far better than some of their older (or newer) games. Add in thousands of high quality mods and you can tweak this near-perfect RPG to perfection.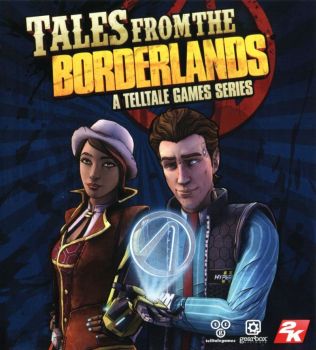 #
3

. Tales from the Borderlands

Telltale refuses to die in late 2019. And when you've made something like Tales from the Borderlands, this stubbornness makes sense. This and Wolf Among Us represent the best from the studio. Tales is the funniest and cleverest game from the team. The story is intriguing and presented perfectly in the Borderlands universe. It is helped further by two strong main characters, voiced well by Troy Baker and Laura Bailey, that have some excellent chemistry. And that ending is pretty good too after some substantial episodes. If you want to know why Telltale is praised, look no further than this game.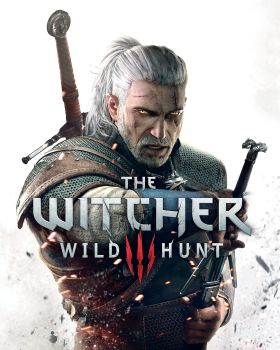 #
2

. The Witcher 3: Wild Hunt

CD Projekt Red took the Witcher universe and made it their own across three excellent games. The third is the biggest and the best, taking the franchise into full open world territory, across several large continents. There are so many amazing quests in the game, like when you come across The Baron in the early parts or Cerys late in the game. These big quests are a story within a story, packed full of complex characters. The attention to detail is insane and the combat is pretty fun too. It is also worth mentioning the two exceptional DLCs (Hearts of Stone and Blood and Wine) that only strengthen what is an incredible package.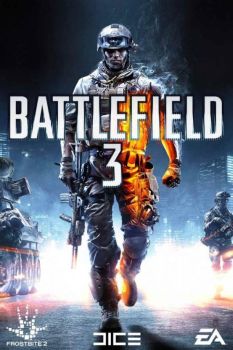 #
1

. Battlefield 3

Many things went right for DICE when they created Battlefield 3. They took the bombastic destruction from Bad Company 2 and meshed it with the older sandbox formula from Battlefield 2. The result is astounding and great fun after hundreds of hours. It still probably has the best gunplay in the genre, offering supreme weapon handling for so many different guns. Combine that with tight netcode, refined balance, and stellar animations, and there are not many better shooters. Plus it has all those cool Battlefield moments like sniping pilots out of choppers or parachuting onto a tank and dropping C4. The maps are some of the best in the franchise too, with Caspian Border setting a new standard. In the past, DICE have struggled with the technical elements and balance, but the third game was one of their most polished and it deserves the top spot.
Honorable mentions: Fallout: New Vegas, Wolf Among Us, Deus Ex: Human Revolution, Call of Duty: Black Ops, Dragon Age: Inquisition, Far Cry 3, Assassin's Creed IV: Black Flag, Portal 2, Mark of the Ninja, S.T.A.L.K.E.R. Call of Pripyat.
So there you have it, my top games from 2010-2019. It was not an easy list to compile because there have been so many great games. Ask me in another five years and the list might change. But for now, at the end of a great decade, this list is as accurate as it can be. Thanks for reading.
Comments