Our Games of the Decade - Stephen
Our staff writer Stephen shares his favorites from the past 10 years

Eric | Stephen | Josh | Tim | Ben | Alex
---
This past decade has seen a myriad of excellent titles spanning just about every genre, style, and theme imaginable. It's been a decade that has seen countless releases on the PC and the slew of home consoles and handhelds amongst the "Big 3" of Sony, Microsoft, and Nintendo. From epic, sprawling RPGs to quirky puzzlers; from massive AAA blockbusters to humble indie projects, there's been no shortage of interesting and entertaining video games for just about all demographics.

Between the rise of the indie scene birthing some truly innovative projects, interesting new hardware like the Switch, and the super-powered hardware of Sony and Microsoft's machines, it's tough to find a more distinct, event-filled decade in gaming.

But which games really stand out amongst this massive, formidable lineup of heavy-hitters? Let's take a look at some of the best of the best; the greatest games of the decade.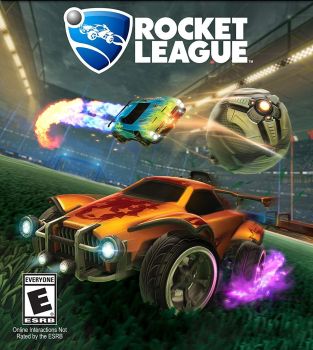 Rocket League
Oftentimes the most appealing video games come in the simplest form. Enter Rocket League - a title that perfectly rides that line of "easy to play and tough to master." Indeed, on the one hand, this soccer-meets-racer is about as basic as it gets. You and a handful of other players drive and fly around an arena setting, attempting to bonk a ball into the opponent's goal amidst endless chaos. On the other hand, this title contains plenty of subtle depth that allows seasoned players to flex their skills and experience. This trait, coupled with the sheer thrills and feverishly addictive gameplay, is part of the reason this title is as timeless as it is, making it one of the biggest games in eSports and a true multiplayer gem.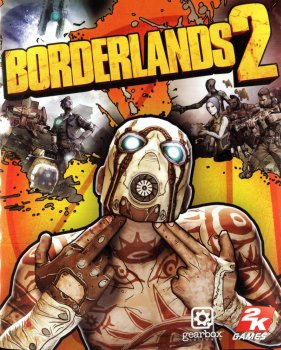 Borderlands 2
Departing from the typical movie formula of sequels often taking a step back in quality from their predecessors, it's frequently the opposite case when it comes to gaming. In the case of Gearbox's Borderlands 2, they took an already awesome foundation and fleshed it out to near perfection with their follow-up. Admittedly, this game isn't without the occasional blemish or bug, even several years and multiple DLC packs later. Yet, ultimately it's about creativity, immersion, and fun - and 2012's Borderlands 2 has these qualities in spades. The game superbly blends the exciting action of FPS mechanics with the captivating depth and nuance of an epic RPG. This is further enhanced by some truly memorable characters, colorful Pandorian settings, a slew of insane weapons, and a great sense of humor to boot.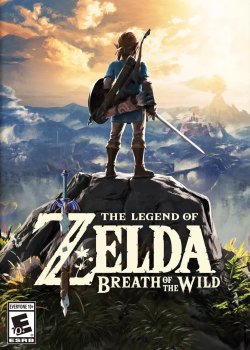 The Legend of Zelda: Breath of the Wild
The Zelda series has pretty much always been great - weird CDi games notwithstanding. Yet, you could say Nintendo's renowned fantasy franchise was in need of some fresh ideas and perhaps more modern, grandiose sensibilities. Much to the delight of fans, they more than delivered when the open-world epic, Breath of the Wild, was released alongside Nintendo's Switch console in early 2017. The game stayed true to the more typical Zelda formula on the one hand, while allowing for far greater freedom and dialing up the scale to a level rarely experienced on a Nintendo console. It recaptured the spirit of exploration and action found in the classic Zelda games while sprucing it up with a modern coat of paint. Thanks to some lavish visuals, a sleek new game engine, satisfying combat, and a diverse array of atmospheric settings, BOTW turned out to be one of the most gripping adventures for Link yet.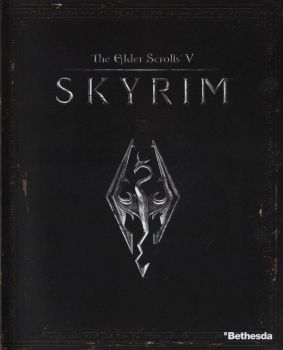 The Elder Scrolls V: Skyrim
Given the high standards set by Bethesda's previous Elder Scrolls efforts - especially the odysseys of Morrowind and Oblivion - it was hard to imagine them topping themselves with Skyrim. Regardless, the studio managed to deliver with their enthralling WRPG epic, released in 2011. Despite being close to a decade old, the game has rarely been matched in terms of its sleekness, craftsmanship, and grandiosity to this day. The rich, detailed environments of northern Tamriel still manage to look gorgeous today, and the beautiful compositions are as soothing on the ears as they've ever been, keeping you drawn into this immersive adventure as the Dragonborn hero. The dynamic, satisfying gameplay and rewarding progression system is both accessible and in-depth, making for a hugely appealing RPG.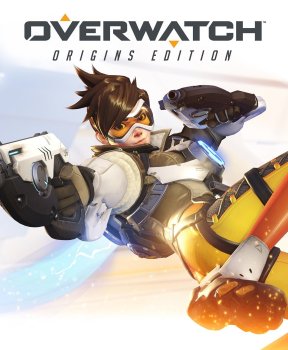 Overwatch
Blizzard has been known for its gripping multiplayer adventures and competitive romps that never seem to get old. It's a reason they've created some of the most popular eSports gaming phenoms like Starcraft, in addition to the iconic MMO, World of Warcraft. But as of 2016, they've also created one of the most enjoyable and creative shooters of the modern era with Overwatch. Not only this, but it's proven so appealing and impactful that it's helped to pioneer an entire subgenre - the Hero-based shooter, spawning similar efforts like Paladins and Apex Legends. There's a reason Overwatch has become the lynchpin of one of the biggest and most successful eSports leagues in modern gaming - it's just that fun. The diverse selection of over 30 heroes essentially offers a fighter for just about everyone. Its palatable gameplay coupled with subtle strategic nuances make Overwatch both accessible and enduring. The thrilling, fast-paced action, and the potent, satisfying Ultimate abilities during each team battle ensures there's rarely a dull moment to be had.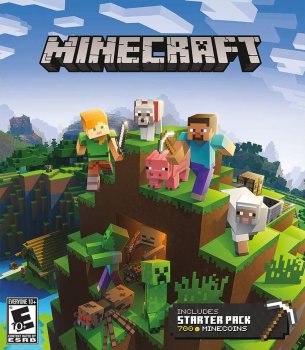 Minecraft
This endlessly fun sandbox adventure isn't just an enjoyable game - it's really become a phenomenon unto itself. It's all the more impressive that this game-changer began as a simple blocky indie project, crafted largely be a single developer by the name of Markus "Notch" Persson. Since its 2011 alpha release, Minecraft has seen a slew of enhancements and refinements over the years. Yet even in its more primitive stages, this title redefined what gaming meant, helping to spearhead an era of more liberating open-world experiences while paving the way for other indies. While the subtle amount of depth, scale, and intricacy of Minecraft is admirable, perhaps its most appealing trait is its immersive nature. Despite its simple aesthetic, Minecraft is dripping with an ongoing sense of freedom, wonder, and often fear, as you slowly build your arsenal of weaponry and structures, explore and dig for riches, and face off against some truly creepy monsters. You can spend hundreds of hours playing in this massive, blocky sandbox - either alone or with friends - and still never tire of it.
Comments