Our Games of the Decade - Eric
We feature Eric's selections for the best games of the 2010's

Eric | Stephen | Josh | Tim | Ben | Alex
---
Considering everything that has occurred this decade, it's a near impossibility to succinctly summarize it. On a personal level, it waffled between great, to absolutely awful, back to pretty great again. On a greater level, though, well, that's a little more complicated. Didn't expect to have a President so interested in toilet talk, that's for sure. The gaming industry kept on trucking, though, with this current slate of consoles among the medium's greatest. It's equally difficult to narrow it down to 10 favorites, but I tried my best.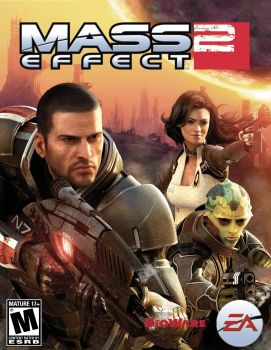 Mass Effect 2
Prior to the original Mass Effect, I was only kind of aware of BioWare's work. While the studio's space epic made a fan out of me, it was the subsequent follow-up that made me a fanatic. The sequel delivered impressive improvements on aspects of the original that didn't even really need them. The gameplay was modified to be more in line with traditional shooters, which helpfully sped up the first title's slower combat. And the squad Shepard assembled got bigger and bolder. It's almost unheard of for a single title to deliver as many memorable characters as Mass Effect 2 did. Subsequent sequels may have taken the shine off the series, but it's hard to understate just how influential the title was to the genre this decade. It set a high bar for western RPGs that is still difficult to reach.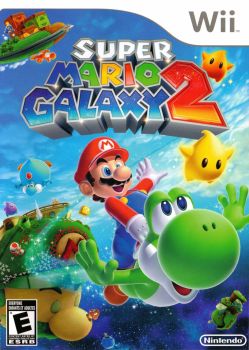 Super Mario Galaxy 2
Hot take alert, but in my humble opinion, Super Mario Galaxy 2 is the pinnacle of Nintendo's iconic platforming franchise. It takes everything that worked in the original Super Mario Galaxy, and expands upon it in creative and unique ways. The title is constantly switching things up on you, and the concepts introduced from level to level are strong enough to support their own full games. For any other studio, that would be an option. Nintendo, though, is content with unleashing them in a way that makes sure Mario's journey across the stars never gets old. Between the ever-changing dynamics and the challenging, but conquerable, difficulty, this 3D masterpiece represents the pinnacle of the genre. Nothing has even come close to topping it since, and honestly, developers should just stop trying.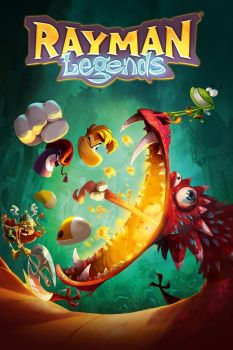 Rayman Legends
If Super Mario Galaxy 2 is the king of the 3D realm, then Rayman Origins is the prince of 2D. After spending the previous decade with the Rabbids, Ubisoft Montpellier knew they had to make good here. And make good they did, with a platformer that put the limbless wonder back on the public radar. It's a near perfect pairing of fun, fluid platforming and incredible level design. The title also boasts some of the most effervescent and eye-catching animated visuals I've ever seen. Legends is a throwback to an era that had been seemingly forgotten, and proved that other, non-Nintendo, major studios could, and should, still be preserved.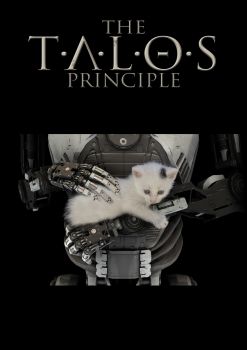 The Talos Principle
Of all the studios to release a highly philosophical puzzler, Croteam had to be one of the least expected. The studio behind Serious Sam, though, delivered one of the best puzzle titles of the past decade. The puzzles within the title are the main drawing point, sure. It does an excellent job of introducing new mechanics, and then layering them upon what you have already worked with. It's constantly delivering a challenge, but never one that feels unfair. However, it's the story that ultimately helps Talos stand out. It's an affecting tale that doesn't shy away from the big questions we all ask from time to time. By drawing upon themes of what it means to be human, Croteam is asking you to question more than just the riddles that stand in your way.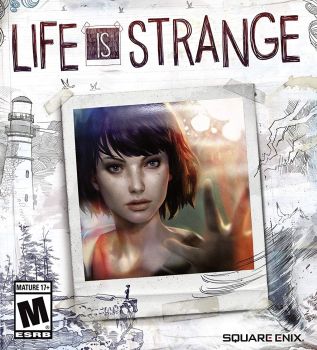 Life is Strange
Thinking logically, I know there are better games than Life is Strange. The episodic adventure completely botches its ending, and some of the dialogue is legitimately cringe-worthy. However, I can't think of any title that has stuck in my mind quite as much as Life is Strange. Max Caulfield's journey through time remains an incredibly emotional experience that deals with themes that are still rare in the medium. Themes such as bullying, sexual assault and emotional trauma are dealt with in considerate and touching ways. The memorable cast, from stars Max and Chloe to supporting players such as Kate, Victoria and David, is fleshed out and goes beyond two dimensional caricatures. Plus, Dontnod was able to play upon the player's response to decision making with the time rewind mechanic. You need to think about not just what you are deciding now, but also how said decision can ripple across time. I continue to think about Life is Strange to this day, and it remains one of my favorite stories to revisit once a year or so.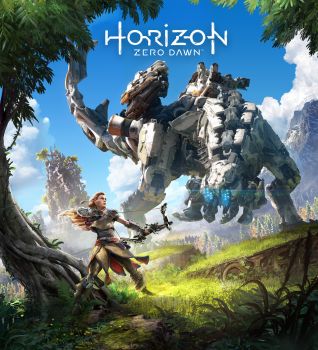 Horizon Zero Dawn
As someone who works full-time, I sometimes find open-world odysseys a tad daunting. It's simply hard for me to find the time to play one through to completion. Horizon Zero Dawn proved to be the exception to this mind-set, though. It was the first open-world game I not only 100%-ed, but also 100%-ed the follow-up expansion. The world Aloy inhabits is endlessly interesting, with unique architecture and fascinating story-beats. The title's techno-organic world is remarkably fresh, even considering it is made up of ideas found elsewhere. As much as I love the world, though, the hunting-based gameplay is what drove me to fully complete the story. Laying out traps for robotic creatures to stumble into, and then finishing them off with a quick strike never got old. I truly enjoyed the 80+ hours I spent in the world of Horizon Zero Dawn, and I wouldn't have minded putting another 80 into it if I had the chance.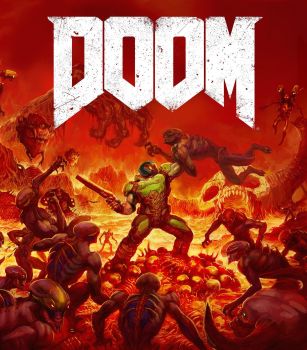 DOOM
After almost a decade of war-shooters dominating the market, leave it to iD Software to unleash hell upon the genre. A straight shot of adrenaline to the first-person shooter, DOOM was everything I never knew I wanted from the genre. Its tight, elaborate level design is the perfect playground for the killing machine known as the Doom Slayer. After years of trudging around brown-hued countries, plowing my way through Hell on Mars was a breath of fresh air. The heavy metal aesthetics covered more than visuals too, as the Mick Gordon composed soundtrack was the perfect companion to the title. DOOM takes what made the original as beloved as it was, and smartly updates it for the modern era. By looking to the past, iD Software crafted a shooter that is timeless.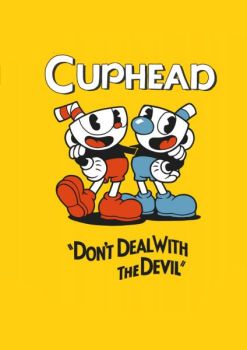 Cuphead
For as long as Cuphead was in development, it wouldn't have been surprising if it turned out to be a dud. It was the first project from StudioMDHR, and was seemingly subjected to a handful of reboots. However, the Canadian team came through and delivered a gorgeous, bruising side-scroller that refuses to take it easy on you. The title's eye-catching animation belies its back-breaking challenge. The quasi-bullet hell gameplay is a tough sell, but the tight controls make it a blast to tackle. And the boss rush set-up could have felt stale, but thanks to an impressively varied slate of opponents, it never stalls out anywhere. Cuphead is the ultimate throwback endeavor, yet it doesn't feel out of place in the modern age.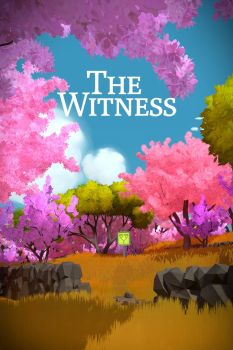 The Witness
Upon first glance, The Witness appears to be deceptively simple. A puzzle game designed around drawing lines from one place to another. It all seemed too easy. Silly me. Lying underneath that simplistic cover is a fiendishly designed puzzler that will wreck your brain. Once you have the hang of one aspect, a new rule will be introduced that will flip you on your head once more. And it's frustrating. God is it frustrating. Yet, as often as I placed it down in anger, I found myself returning to the haunting world created by Jonathan Blow. The best puzzle games seek to challenge your mind. To force you to think outside the box in ways you never would have imagined. The Witness is a staggering accomplishment that has set the bar astronomically high for the genre.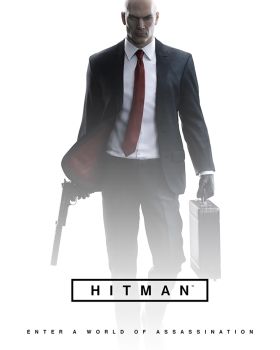 Hitman
As mentioned, open-world titles are hard for me to get into. Hitman may not be a traditional open-world adventure, but it utilizes the best aspects of them. Each mission created by IO Interactive lets Agent 47 tackle it in the way he chooses. From costume to method, there are a seemingly limitless variations for you to choose from. Maybe you'll poison a target's dinner, or maybe you'll just take them out with a swift stab in the back. And even once you had eliminated your target in all the ways you desired, the developer smartly continued to support the title post-launch. New contracts and limited time events gave the titular Hitman plenty of blood to spill. How that blood was going to be spilled, though, was all up to you.
There are so many others I wish I could have listed. From the big budgeted (The Witcher 3, God of War) to the indie darlings (Dead Cells, Slay the Spire), the medium remains the most varied one out there. As we head into the next generation of consoles, I can only hope that this beautiful variety continues to stick around. Now more than ever we deserve titles that push the boundaries in any and every way. I'm excited to see where the industry goes, and can only hope it continues to move onward and upward.
Comments