Our Games of the Decade - Tim
Senior editor Tim shares his favorites from this past decade

Eric | Stephen | Josh | Tim | Ben | Alex
---
Looking back at the 2010's in gaming is interesting for me, as this decade lines up pretty much perfectly with the amount of time I've been covering games for New Game Network. Despite drastic changes in other parts of my life throughout the decade, playing games and writing about them for NGN has been one of the only constants and it's been great fun watching our little corner of the internet grow and progress.

Oh yea, and there have been some pretty cool games as well. My taste in games really expanded during the decade, with a move towards playing a lot more multiplayer titles probably being the biggest shift in how I spend my gaming time. Below are the ten games that really stand out in my mind when I take off my critic's hat and look back at the past ten years at the experiences that were most meaningful to me. There were two games that sit atop the best of the decade list, while the rest are listed in order of release.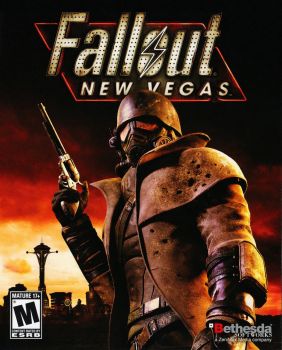 Fallout: New Vegas
Sneaking into the last decade with a 2010 release, Obsidian's New Vegas proved to be even better than its Bethesda-developed predecessor, with a fantastically branching storyline and abundance of great quests. I played through the game several times to see everything, making it my most replayed singleplayer game this decade. This is proof that great writing can go a very long way in making a game memorable.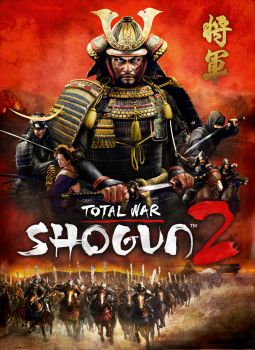 Shogun 2: Total War
This was my first real venture into the Total War series, and despite playing pretty much every entry since (and there have been some really good ones), Shogun 2 remains my favorite. The epic castle-based battles and clever campaign AI made it consistently exciting to play and it remains one of the best strategy games of the last 10 years. The Fall of the Samurai expansion was pretty fantastic as well.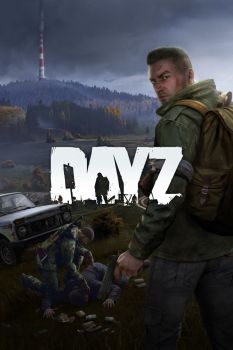 DayZ (ArmA 2 mod)
One of the most influential games of the generation started as a 2012 mod for the military simulator ArmA 2, and this weird zombie survival experience proved a defining moment in my gaming history, perhaps akin to what World of Warcraft was to so many others. Despite being unbelievably buggy and broken, it provided an entirely unique experience as a multiplayer game that saw me form real friendships with strangers and pretty much took over my life for about half a year. Some of my most memorable and intense gaming moments ever happened in this game, as I grew attached to certain characters making run-ins with other players unbelievably tense. Though I fell off the game shortly after the disastrous early access launch of the standalone version and haven't been able to get back into it since, some of the great times I had in the mod will forever be remembered.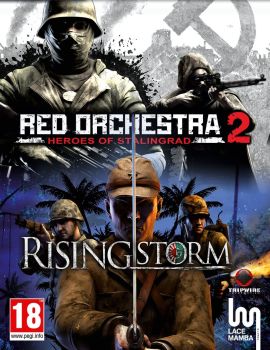 Red Orchestra 2
I have always enjoyed both tactical shooters and historically themed games, and this greatly underappreciated multiplayer gem is a truly glorious blend of the two. I loved the terrifying dashes across open spaces on the harsh Eastern Front almost as much as I enjoyed banzai charging into machine gun fire wielding a Katana in the excellent pacific-themed Rising Storm expansion. The blend of atmosphere, teamwork and intense combat as well as outstanding post-launch support made this one of my go-to competitive multiplayer games for a good chunk of the 2010's, and it remains a shining example of how to blend authenticity with exciting gameplay.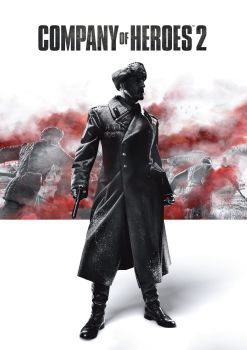 Company of Heroes 2
Another WW 2 game released in 2013, a sequel to a legendary RTS that while not quite as innovative, offered up a much smoother multiplayer experience that I return to regularly since there still isn't anything else quite like it. The victory point game mode promotes constant action with deep rock-paper-scissors gameplay that just never seems to get old. Company of Heroes 2 has the honour of being my most played game on Steam with close to 1000 hours, and is probably my most played game of all time.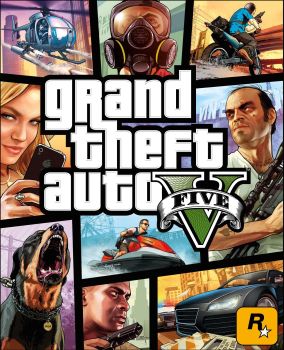 Grand Theft Auto V
In my humble opinion, Rockstar have released their best games this past decade. It is taking some restraint on my part not to include almost every game they released on this list. They really are in a class of their own when it comes to creating believable and interesting open worlds. Though some people were understandably turned off by some of the less exciting story missions in GTA V, I personally loved how you were forced to complete mundane tasks in order to heighten the anticipation of the memorable Heist missions. My patience in waiting for the PC edition was also rewarded as this was an excellent version of the game. I can't wait to see what Rockstar has in store for the next entry in this legendary series.
Assassin's Creed IV: Black Flag
In general, I would not describe myself as an Assassin's Creed fan. Even though I have played most entries in the prolific series, I've only actually finished two of them. AC IV is the exception, and is by a massive margin my favorite game in the series. As someone who spent quite a lot of time on the ocean growing up, this game tapped into something no other game has, absolutely nailing the vibe of being out on the open water. Having your own boat provided a great focal point for progression, which was surprisingly well balanced. The ship combat was greatly enjoyable, and the on-the-ground stuff was done well enough that I actually enjoyed it, well, mostly.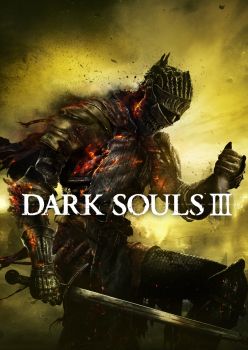 Dark Souls 3
From Software really took the gaming industry by storm with their Souls formula. My first foray into this style of games, as it was for so many, was with the original Dark Souls (with its PC release). A game that I played for a while, decided I hated, then for some reason returned to months later, and ended up really enjoying after learning to approach it with more patience. For myself, the best iteration on this compelling formula came in Dark Souls 3, which took some of the more aggressive enemy design ideas from Bloodborne and combined them with the slower, more deliberate combat that I personally love from the Souls games. It felt like a greatest hits of From's previous several games, with a great variety of locations, memorable boss fights and it looked/ran great on PC to boot.
And now, for my top 2 games of this decade...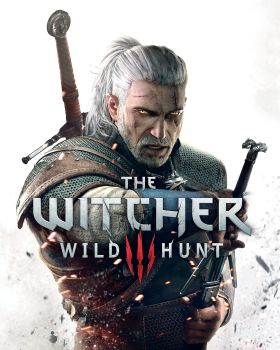 The Witcher 3: Wild Hunt
As someone who loved the first two Witcher games and had high expectations for the third, the Witcher 3 absolutely delivered. The quality of storytelling and world-building was in a league of its own when it came out, and the sheer quantity of great characters and memorable, emotionally impactful quests is still hard to believe. The game also happened to release at a time when I had several weeks off so I was able to completely immerse myself in it, which is something I rarely get to do anymore. The upward trajectory of CD Projekt Red over their relatively short lifetime has been unmatched and I cannot wait to see what they have in store over the next decade.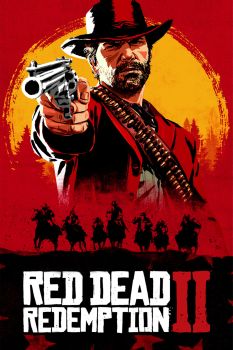 Red Dead Redemption 2
This is what happens when a massive budget and huge team is paired with a strong singular vision for a game. As someone who loves the time period depicted by RDR2, and spending time in the great outdoors, I was frequently floored by the sheer fidelity and dynamicism of the open world. Hunting, fishing and simply exploring the corners of the map proved supremely enjoyable in this remarkable followup to an excellent game that also very narrowly missed this list. The fact that this incredible open world was paired with one of the best stories and most memorable protagonists of the decade only sealed the deal. As someone who values immersion and atmosphere above all else, this is the best of what gaming has to offer, and hopefully a glimpse into the future of the medium. My only regret is that I played this masterpiece on PS4 with occasionally dodgy performance instead of holding out for the PC version.
Honorable mentions
Dirt Rally was a game that came ever-so-close to being in my top 10. I never expected that I would become obsessed with a Rally sim going into 2015. Hey, my original (and now extremely out of date) New Game Network staff bio even says something about my not enjoying racing sims. Turns out I'd just been playing the wrong ones, as I had no idea how exciting hurtling along narrow dirt roads at incredibly high speeds in cockpit camera while tenuously maintaining control could be so thrilling. Making it to the highest 'master' tier of the brutally difficult career mode is one of my proudest gaming accomplishments of the decade. Even though I wasn't able to fully engage with the follow-ups Dirt 4 and Rally 2.0, I look back very fondly on the fifty or so hours I spent white-knuckle racing with this surprisingly excellent release.
And lastly, here are a bunch more games that I loved but didn't quite make the cut for the above list, in no particular order:
Portal 2, Red Dead Redemption, Mass Effect 2 and 3, Trackmania 2, Metro Exodus/Last Light, SOMA, Forza Horizon 3/4, PUBG, Borderlands 2, The Talos Principle, Max Payne 3, Stalker: Call of Pripyat, Titanfall 2, Rocket League, Wasteland 2, and Cuphead.
Comments