Our Games of the Decade - Alex
The co-founder and current head editor shares his picks of the decade

Eric | Stephen | Josh | Tim | Ben | Alex
---
I am not a big fan of making lists and checking them twice. If people ask me what my favorite games, movies, or TV shows are, I usually have to pause for a while and make sure that the answer I give is all-encompassing. It makes for an awkward and long pause in the conversation, so instead I usually just say I can't choose - give me some criteria to narrow it down; best rock bands, best action movies, etc. Thus, coming up with a list for the best games of the decade was a time consuming task - I started off with about 80 games, and when it got down to about 25, I started to worry about how I am going to cut it down further. The approach that worked for me is try and break it up by genre, so that I could compare them directly and try to find what games to cut within each corner of the medium.
I'm still not sure I got it completely right, but at the end of the day, I really let go of any critical thoughts (hard to do after reviewing games for that same decade) and chose the titles that resonated with me personally. They aren't the best games ever from a critical standpoint, but I'll be darned if they were not the most memorable experiences for me.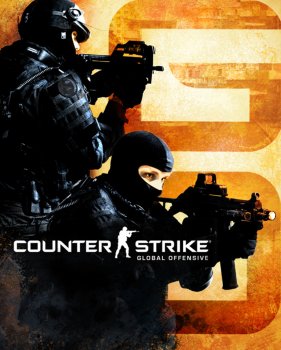 #
10

. Counter-Strike: Global Offensive

Counter-Strike has been a mainstay for much of my youth and adult life. I started playing the mod at LAN cafes back in the late 90's, and picked up on CS 1.6 when it arrived in early 2000's. But when Counter-Strike: Source hit, I was hooked, and played the game nightly for almost its entire lifespan. When Counter-Strike: Global Offensive released, I wasn't sure what to think - the changes made to the engine, movement, and feel of the weapons were a bit different to me. At the time, I pondered if it would be a simple stop-gap, like Condition Zero. But Valve has developed the game, and a consequent explosion of Steam's success, there was only one way for the game to go, and that's to the top of the charts. While I never sunk quite as many hours into CS: GO as I did into Source, it has nonetheless taken much of my early 2010's, as the competitive scene developed, new tools became available, and Valve continued to make changes to the maps and the gunplay to refine the experience.
#
9

. Assassin's Creed IV: Black Flag

I am one of those "weird" people who thinks that the original Assassin's Creed was the best entry in the franchise until Black Flag. While most consider Assassin's Creed II to be the early pinnacle, it's the originality and down-to-earth ambition of the original that impressed me more. But with the arrival of Black Flag, the series caught its lightning in a bottle. The well-established parkour gameplay was satisfying as always, as were the stealth assassinations. But it's the excellent sailing and level design that spanned across open waters that really hooked me. To this day, having played and completed every game in the franchise, Black Flag stands alone in being the excellent combination of mechanics, story, and setting. Despite Ubisoft trying to replicate the formula many times over, it has yet to be matched. It says a lot when the Black Flag segment of the Assassin's Creed Symphony performance produces the biggest reaction from the crowd, as it did at E3 2019.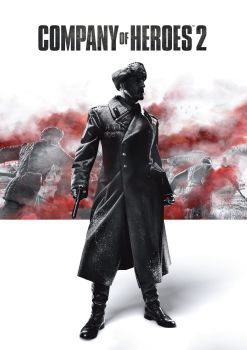 #
8

. Company of Heroes 2

The original CoH was a bit of an acquired taste for me. It wasn't a massively popular or well-marketed game back then, so when I discovered its addictive gameplay and mechanics, I felt like I had stumbled on some rare mineral. By the time the sequel rolled around, the strategy game community was much more aware, and thankfully the resulting product matched those high hopes. Featuring the same addicting and yet randomized action, CoH 2 has been another mainstay in my library for many years. Despite taking multiple, sometimes year-long breaks, I returned to this strategy title time and again. With many balancing and mechanical changes over the course of the decade, some of them questionable, it has managed to remain a solid and unique experience.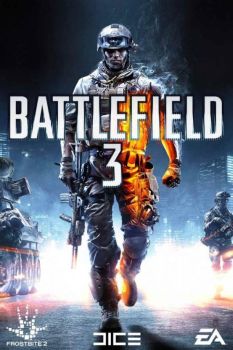 #
7

. Battlefield 3

I used to hate the Battlefield franchise. BF 1942 and BF2 were games that I tried and absolutely did not enjoy. Their popularity at the time was bewildering to me - how can you have fun getting picked off from a mile away, or getting blown up on a random mine in the middle of nowhere? I was the naysayer on the franchise to all my friends, but things began to change with Battlefield: Bad Company 2. After trying the beta on a whim, I found its Rush mode to be highly intense, and yet focused enough to allow for some degree of flow and predictability that clicked. I spent quite a few hours with it, and by the time Battlefield 3 arrived, I was fully on board. Finally, I understood what the community was raving about. The excellent map design, great gunplay, destructive environments, amazing sound design and highly entertaining competitive play had me hooked for hours on end. I've played every Battlefield and Call of Duty since, but to this day the intensity and entertainment of BF3 are unmatched.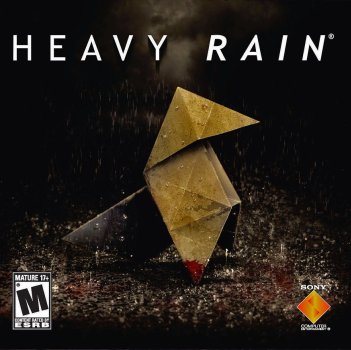 #
6

. Heavy Rain

I am easily immersed in games and their stories and characters. But getting drama right is a challenging task. Very few games have succeeded at drawing me in to the extent where I felt something, or brought me to the verge of emotional response. In late 2000s, it was Dreamfall: The Longest Journey. But with Heavy Rain, it was the peak of a new era for adventure games for me. The high quality of polish, being a triple-A quality production, helped this drama become one of my most memorable experiences of the decade. Despite the occasional wonky writing and voice acting, I was fully invested in these characters, their plights, and the way the story unraveled. There have been other great adventures since, but Heavy Rain gets the spot on my decade list because it was the first, and it was intense.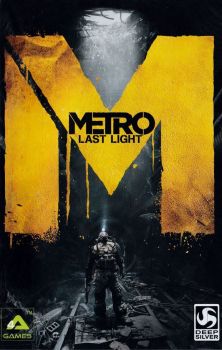 #
5

. Metro: Last Light

I am not the sort of person who gets invested in games or franchises to the point of seeking out additional content for them. I don't buy comics or books that expand the lore, I don't watch documentaries, and I don't listen to the soundtrack outside of the game. But after Metro: Last Light, I had to go out and get the books by Dmitry Glukhovsky. I was so invested in the world that I yearned to learn more about it, to return to it via another medium. In part, this fascination was because of where I grew up, but of course the other part was due to the excellent gameplay and atmosphere that the game franchise has created. The first Metro 2033 was highly entertaining, and the Last Light sequel was an improvement in every way, with great action, intense encounters, immersive audio and a sense of claustrophobia I've never experienced before. It's a game that stayed with me for a long time, and one that I quickly recommend to anyone asking for something intense to play.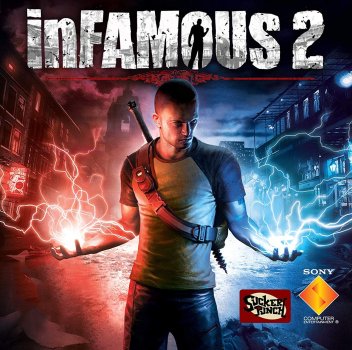 #
4

. Infamous 2

While the Uncharted franchise was the poster boy for the PlayStation brand for a long time - and deservedly so with its second entry - it was the Infamous franchise that I became really enthralled with. The original game's unique world traversal, interesting characters and setting, and satisfying action combat really drew me in. But the sequel really grabbed me. It remains one of the very few games for which I hold the Platinum Trophy, as I just could not get enough of the world, zipping around the power lines and rooftops, and taking down foes with huge electrical storms. The heroes were intriguing, and the two-sided story egged me on to play through the game a second time - another extremely rare thing that I almost never do. To this day, Infamous 2 remains a highly satisfying action romp, and wish for it to be remastered.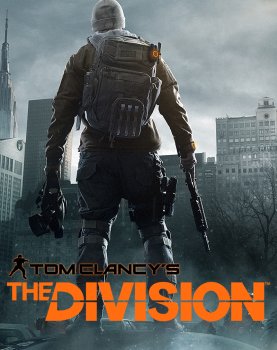 #
3

. The Division

The Division was another title that made a very unexpected impact on me. It was a looter-shooter, a genre that has since exploded, but no other game in this subgenre has managed to captivate me quite as much as this. The excellent gunplay was simply a pleasure to engage with, the addictive loot mechanics kept me coming back again and again - even through all the early days were grind and luck played a huge role. With the added daily and weekly objectives and all through the first year worth of patches, I kept returning to this shadowy world of winter covered New York. While other multiplayer games on this list kept me playing for a while due to the friendships I've formed, The Division was simply me enjoying every moment I spent in the action, whether it was solo or with a drop-in group of strangers. I spent way more hours with the game than I ever expected to, and though it wasn't always very well balanced and lacked quality of life changes, it remains an experience that I often think about.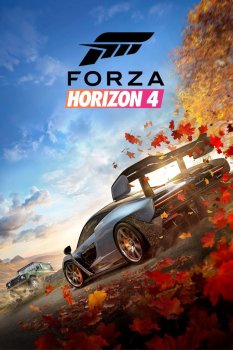 #
2

. Forza Horizon 4

It was a toss-up about which of the entries in this racing franchise would make the list. While I grew up playing every single Need for Speed game, it was really Forza that took over the 2010's and established itself as a dominant racing franchise, both on the sim circuit and in the arcade world. The original Forza Horizon was a breath a fresh air, and a game that captivated me. The mix of fun driving, car collecting, and the music festival atmosphere was unique and unlike anything the racing genre has offered up before. With each entry, the franchise managed to find new ways to impress - becoming open world, taking players to different locations, and continuing to create soundtracks to die for. Forza Horizon 4 is a culmination of all that progress, while also adding incredibly well executed mechanics like the changing weather seasons - letting the same world map feel entirely different - and the integrated seamless multiplayer roaming. No other racing game has ever felt so complete, customizable, connected, and fun.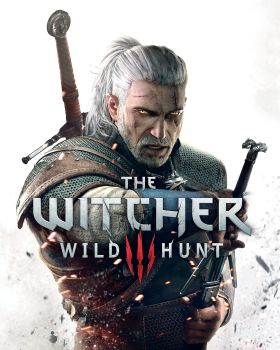 #
1

. The Witcher 3: Wild Hunt

If you've noticed, a lot of the games are on this list not simply due to their quality and fun gameplay, but also because they surprised me and kept me playing for far more than I anticipated. While the original The Witcher is one of my favorite games of the 2000's decade, after the so-so sequel, I was a little apprehensive about the third chapter, while also anticipating a grand Western RPG experience. As such, The Witcher 3 was both a title that surprised me a little by just how excellent it was, and also exceeded my subdued expectations at the same time. Over two glorious weeks in May, I experienced this RPG for all it had to offer. The game released at the same time as I was using a bunch of vacation time, so I had literally nothing else to do but to adventure through this grandiose world. The deep lore, memorable cast, excellent voice acting and presentation, addicting RPG mechanics and responsive combat - it was just too perfect. Whatever small niggles existed, such as inventory or UI issues, were no match for the excellent overall experience.
Last but not least, here are the runners-up that I had to mercilessly remove, despite feeling bad about it. These games include: Bloodborne, Deus Ex: Human Revolution, DJ Hero 2, Driver San Francisco, The Elder Scrolls V: Skyrim, FIFA Manager 14, GTA 5, Life is Strange, Metal Gear Solid 5, PUBG, The Walking Dead S1, Titanfall, To the Moon.
Some great times were had, to be sure, and hopefully the next ten years bring just as many - or maybe more - memorable and timeless experiences.
Comments