GRID Preview - E3 2019
We take a few laps with the newly rebooted racing series
While some fans are of strong opinion that games should never re-use exactly the same names as they have in the past, the gaming community as a whole clearly doesn't have an issue with the practice. With recent successes like Prey and God of War, it seems name re-use is all the rage. Not to be outdone, developers Codemasters have decided to go for it as well, and re-introduce players to GRID. The original Race Driver: GRID in 2008 was a great title, but the series has had some ups and downs since. For one reason or another, the team felt it was time to reboot the series, and simply call it GRID once more. We had a chance to see and play the game at E3 2019.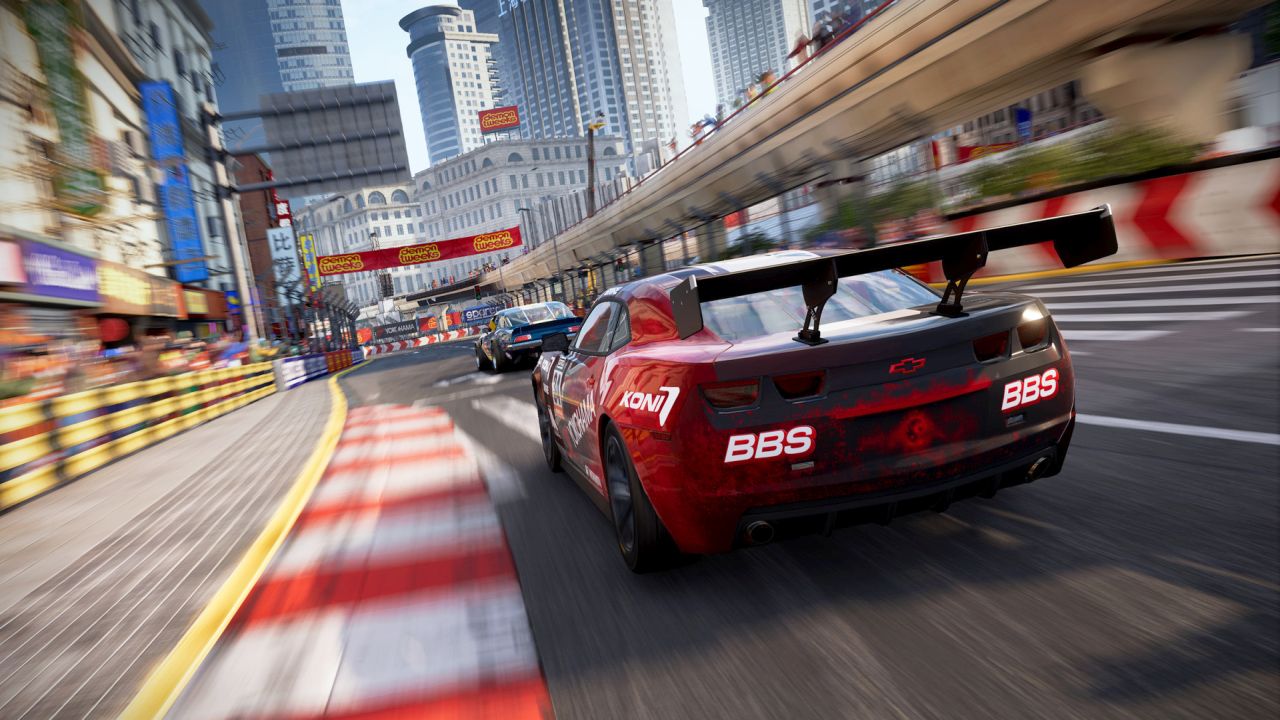 Before we went hands-on with this latest driving game, the developers told us of their vision for the title. While the studio already offers plenty of simulation-focused car experiences, like the F1 and the Dirt Rally series, they wanted to dip their toes back into something a bit more whacky and wild. Not too wild though, as that didn't seem to end well. With GRID 2019, they want to offer players an "action driving" experience, with cinematic crashes, bumps between opponents, and occasional mayhem. To be inclusive, they do say that fully-sim options will be supported for those racers that still want a clean and challenging experience.
Offline, you can rewind the race a bit if things get out of hand. There will also be dynamic AI events, such as certain opponents becoming your Nemesis if you cut them off or otherwise anger them. These opponents will try to do anything to stop you from winning. On the other hand, you'll also have friendly teammate AI that you can give simple commands to, such as letting you pass them, or preventing a nemesis from interfering with your race.
We had a quick overview of the game's career mode, which will feature multiple tiers. Touring, Tuner, FA Racing, Stock, and so on. The developers hope to offer players the freedom of choice, and you won't need to completely beat every tier in order to move on. For those that do stick around to the end though, will be facing off against top drivers in a sort of showdown. If you complete the Invitational Tier, you'll reach the ultimate challenger - Fernando Alonso. The iconic driver was brought on to consult on the game, and his team of drivers has been digitally recreated as the final competition for the various career tiers.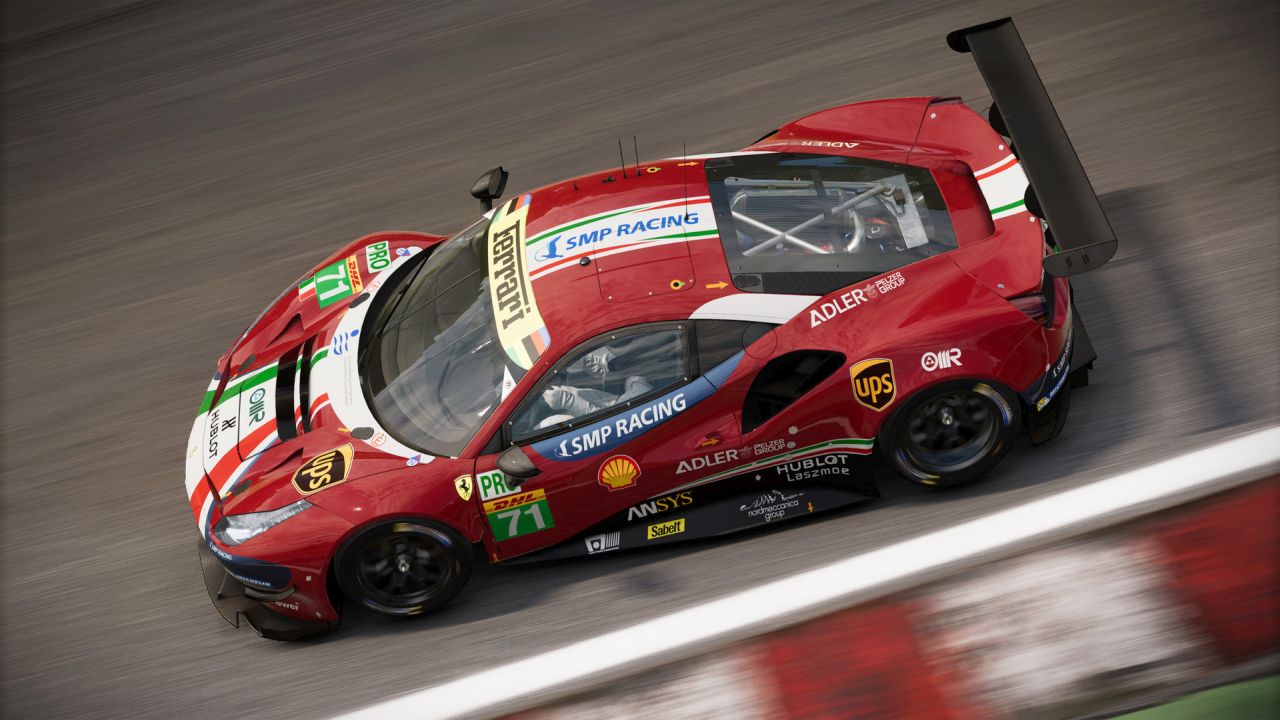 For our GRID demo, the first race was a two-lap dash set in San Francisco, on a race track that many fans will recognize from other games and indeed from previous games in this franchise. We were given a few muscle cars to choose from, which featured three stat bars - power, weight, and drive (RWD/AWD). Having settled on a mean looking Chevrolet Camaro, we revved the engine waiting for the flag. This was an early build of the game, and while things will surely improve before launch, the visuals and the audio design in particular left much to be desired. The car handled appropriately - as a RWD the end was constantly kicking out if you tried to accurate into a corner, but keeping the car straight was easy if you were careful. We experienced some of the AI aggressiveness, as a bump sent us careening into a wall, and nearly into last place. Although we worked our way back into 2nd, the lead car had broken away miles ahead of the pack, so a podium finish would have to suffice.
For our second test drive, it was a GP Circuit - the famous Brands Hatch to be exact. We had 3 laps, and selected the Ford GT GTE to line up alongside the Ferraris. The car handled much better, given its more balanced and precision-focused configuration. The AI was less aggressive and more evenly competitive - after one lap we were able to grab the lead. As a more action-focused title, going on grass was not a race-ending move, and it didn't even require a rewind. You do get a warning though if you try to cut too many corners.
With the laps concluded, we had a brief look at the post-race screen. The game tallied our experience and earnings, accounting for final position, something called a "VIP Bonus" (likely for owners of the more expensive versions of the game), and the repair/mechanic costs, which likely ties into the damage you've sustained and would need to repair. Another factor that helps you earn experience are racing feats, meant to give players a sense of progression for every race, even the ones they do not win. As you drive, various bonuses pop up, from drafting, to close passes, to well executed overtakes, and holding the racing line. Just like the Forza Horizon series, these bonuses can add up together into multipliers, all helping you earn experience from each event.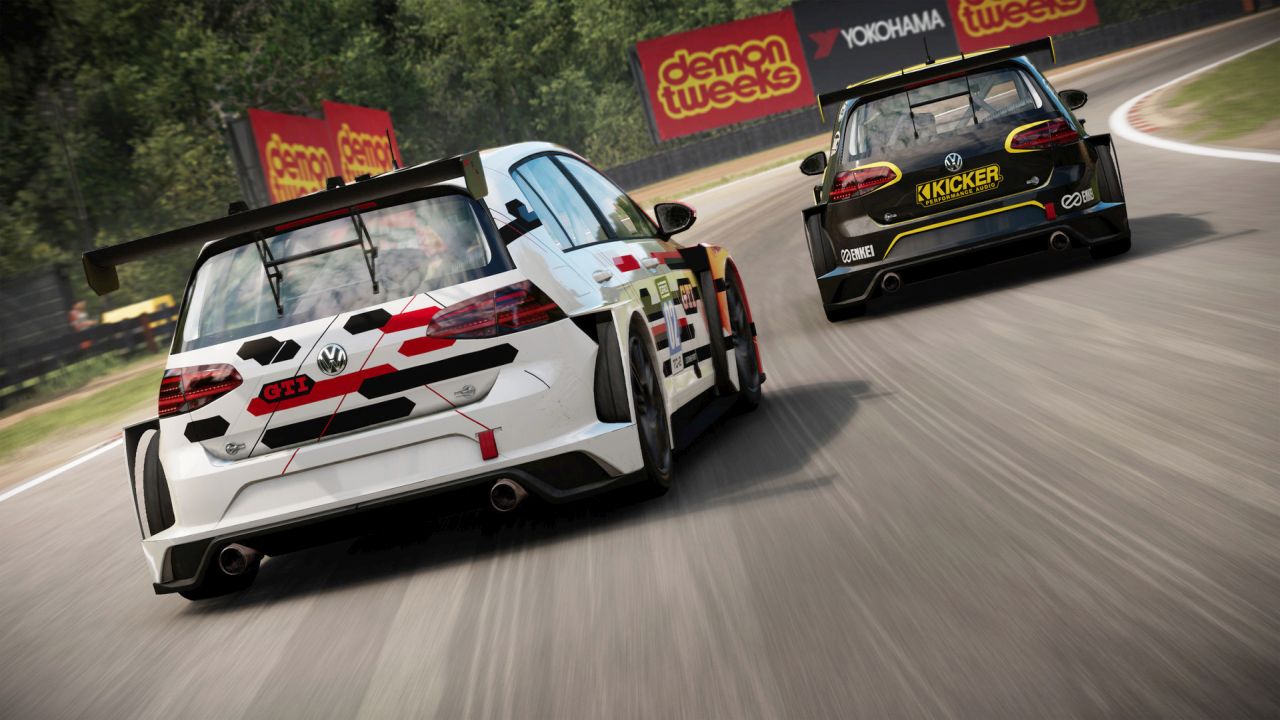 Our time with the new GRID was brief, but it's obvious that Codemasters know what they are doing when it comes to racing games. The problems that the previous games in the series had are impossible to gauge from our short demo, so all we can say is that the basics are all there for another solid action racing game. The devil is in the details - so we'll wait and see how the final product fares when GRID launches later in 2019 for PC, Xbox One, and PS4.
Comments