Grid 2 Review
This racing sequel brings enough appeal to give it a test drive
Back in 2008, Codemasters Racing released Grid, a revamped version of the developer's Toca Touring Car series. It quickly became one of my favorite racing games of all time, combining an interesting blend of arcade action and simulation. Five years later, we are greeted with the sequel, Grid 2, and we are treated to more of the same. New cars, new tracks and new game modes along with a robust multiplayer experience make this a solid addition to the franchise.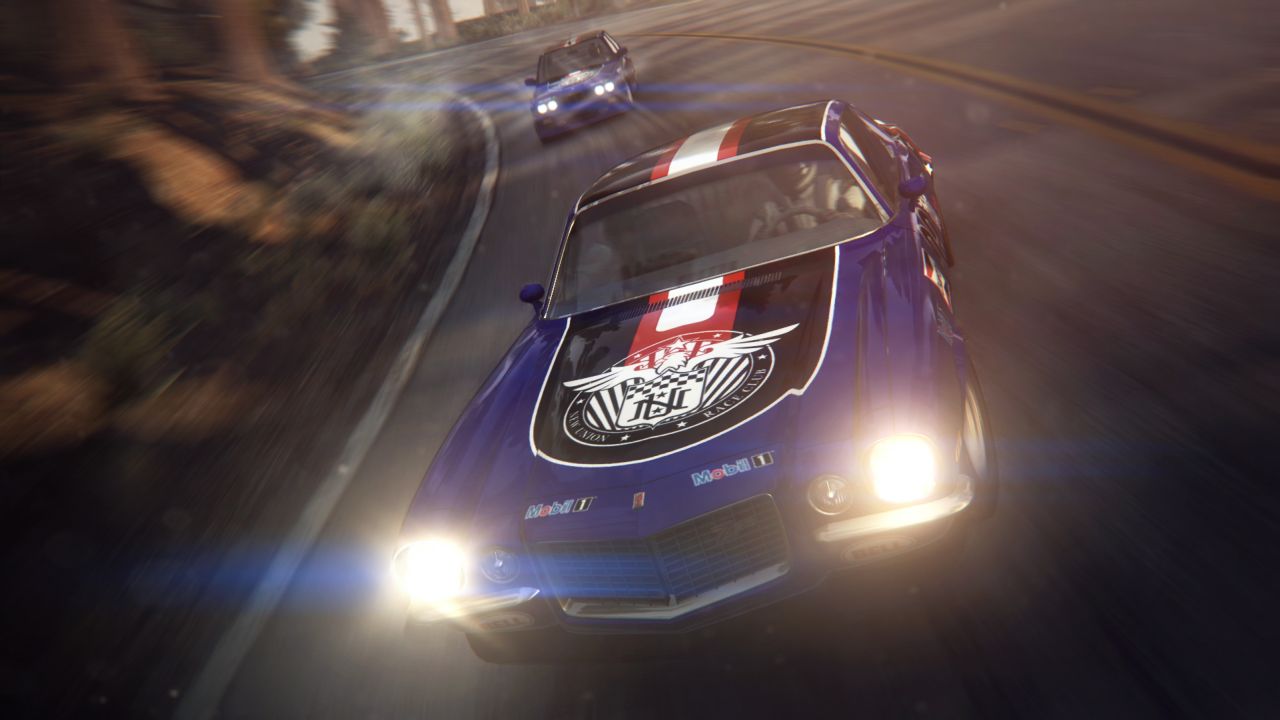 As with most driving games, you start out as a promising rookie and get your big break to burst into the bigtime. Motorsport mogul Patrick Callaghan is setting up a league called the World Series of Racing. Having seen your talents, he wants you to be the fresh young face of the WSR. Setting up a successful racing series isn't simple however, as you will have to attract the attention of the biggest clubs from around the world to come and compete in your events. To do this, you will have to beat them at their own game. The first three seasons of the career mode are set across the US, Europe and Asia respectively. Callaghan enters you into events hosted by the most famous clubs in the region, pitting you against their best drivers. As you progress you will earn more and more fans in order to unlock new races, and the WSR will even be featured on live action fake ESPN broadcasts, which are a cool touch. Unlike the first game, the career mode is all about you. There is no team building system, nor is there any currency to be earned - cars can only be unlocked when they are given to you or through challenges.
The events are tailored to the driving styles of the three locales. In America you will be driving big muscle cars around city streets; in Europe you will be driving grippy cars around well known racing tracks; and in Asia you will be going sideways in drift cars around the streets of Dubai and the mountains of Hong Kong. The game features standard game types such as time attack, normal races, drifts, and elimination modes. In Touge, you will be against one other driver much like in a normal head to head, however contact is not allowed, and an alternate method of winning comes from being five seconds ahead of your opponent at any time during the race. There are new modes on offer here too. In Overtake, dozens of slow cars will be driving round the track, and it is your job to pass as many as possible. The Checkpoint mode harks back to the arcade racers of old where you gain a time bonus for each gate you pass.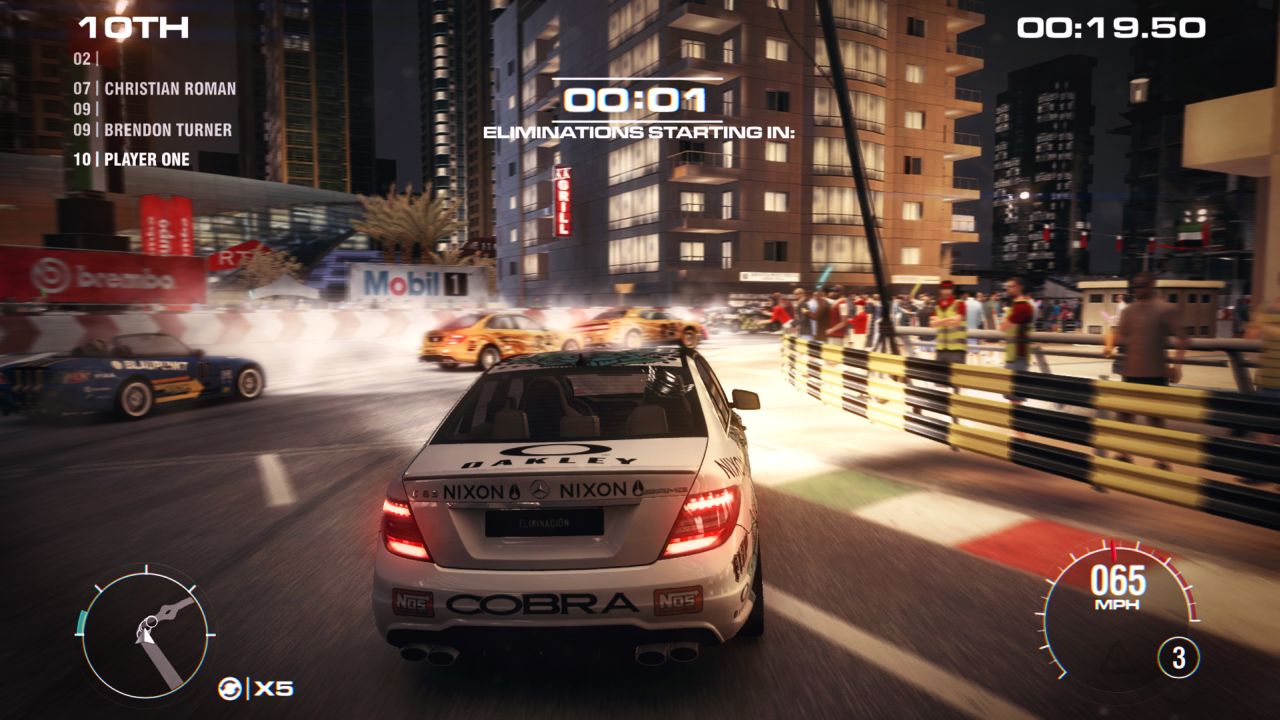 It's a shame that many of these game modes are not available to you from the outset in the career. When you begin you will be driving American cars, which handle nowhere near as well as their European and Asian counterparts. The American tracks are inferior too, featuring an abundance of fairly boring ninety degree turns. The sights of Europe including the Eiffel Tower and streets of Barcelona, as well as the gorgeous hilly forests of Hong Kong were preferable to the industrial streets of Chicago, so it is worth sticking with the career until you have unlocked everything. There are some nice looking vistas in the California countryside, but I found much of the first season of the career lacking. I understand why this sort of progression is there from a story standpoint, but from a gameplay perspective it's disappointing that the best parts of the game aren't available until a few hours into the campaign. That said, the start of the career is not bad, it's just that the later areas are much more impressive.
Cars are set up for one of three disciplines, drift allows you to power slide around corners, grip keeps you steady, and balanced allows for a mix of the two. Throughout the campaign you are sometimes given the choice of two cars with which you will participate in the next event. You will be able to unlock the other one later through one of the vehicle challenges. Each car handles noticeably differently, and you will definitely need to alter your driving style based on which car you are driving, and which event you are entering. The AI is fairly good, with some drivers being more aggressive than others based on their status. The difficulty level varies though, and you will usually leave the pack behind in longer races. For experienced racers I would definitely recommend playing the game on Hard, as I found myself winning just about every event on Medium, without much effort. If you find yourself driving the same car a lot, but don't like how it looks, there are extensive options for customizing the look of your vehicle. Dozens of liveries are available, all the colours you can think of, plenty of wheels, as well as different paint types like gloss, metallic, pearlescent and so on.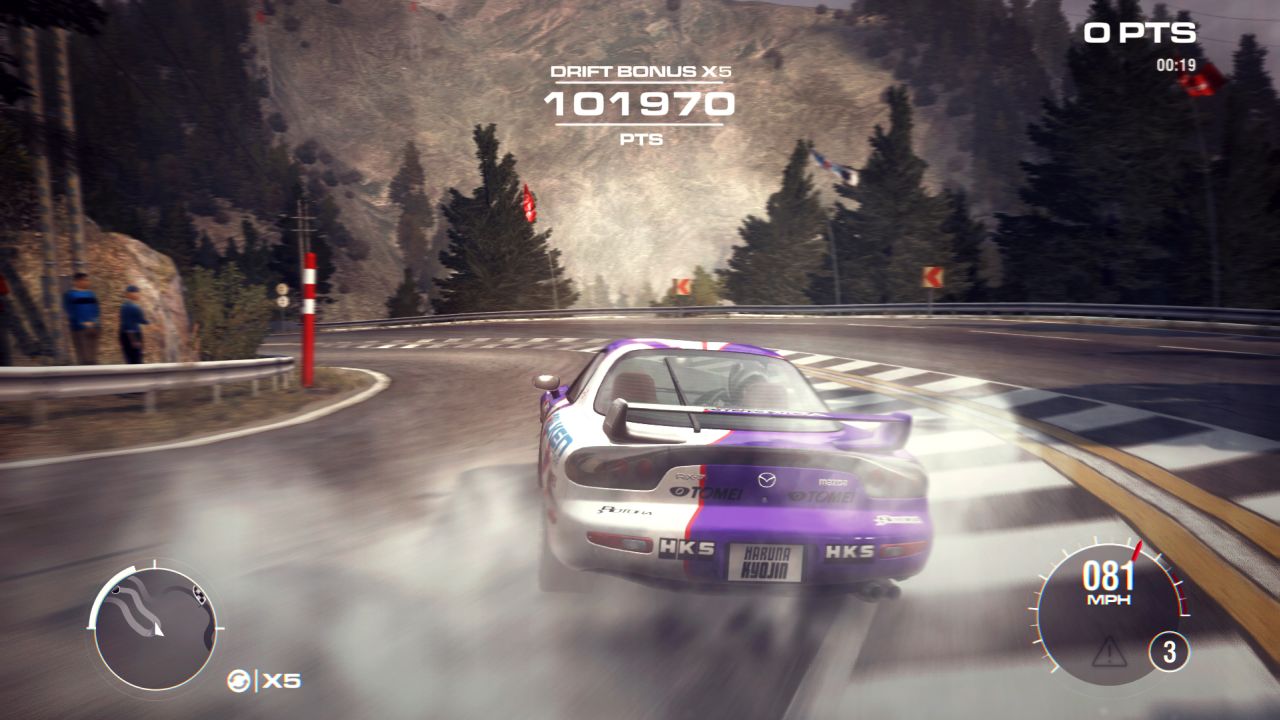 As we are always reminded when new hardware is unveiled, you can render beautifully realistic cars using computers. Grid 2 is no exception, as you will be seeing not only some of the best looking cars to be found in video games, but also gorgeous environments surrounding each track. Smoke billows from screeching tyres, dust flies up from the side of the road and bits of newspaper get caught in the updraft of the speeding racers. If you really look closely at some of the crowd models it doesn't look quite as good, but in the heat of the moment the graphics are really top notch. Not only that, but the game runs smoothly with a stable frame rate in all but the most catastrophic of car pileups. The extra detail comes at a price that some fans may be disappointed with. Codemasters has removed the in-car view from Grid 2, however in a game that doesn't lean towards simulation in the same way that Gran Turismo or Formula One games do, I didn't find the omission much of an issue.
Multiplayer is as you would expect, with you competing against other humans through all of the available game modes. The new Racenet feature allows you to link your profiles across all supported Codemasters racing games to track stats, check out your friends' profiles and issue them challenges from within the game. Achieving better results in multiplayer gets you higher experience points and more money. This money is used for upgrading your existing vehicles. Doing this can sometimes be more cost effective than simply buying a better car. Getting into a multiplayer lobby is easy enough, and features a veto system for tracks you don't want to drive. Some events are better suited to multiplayer than others. For example, in the few game types where you are pitted against just one other driver, if there isn't an even number of people in the multiplayer lobby, one player will have to play against a computer opponent. You will also have to put up with the ridiculously high aggression that most players online drive with. If you deal with the first corner of every race being utter carnage, then the rest of the multiplayer experience is generally good.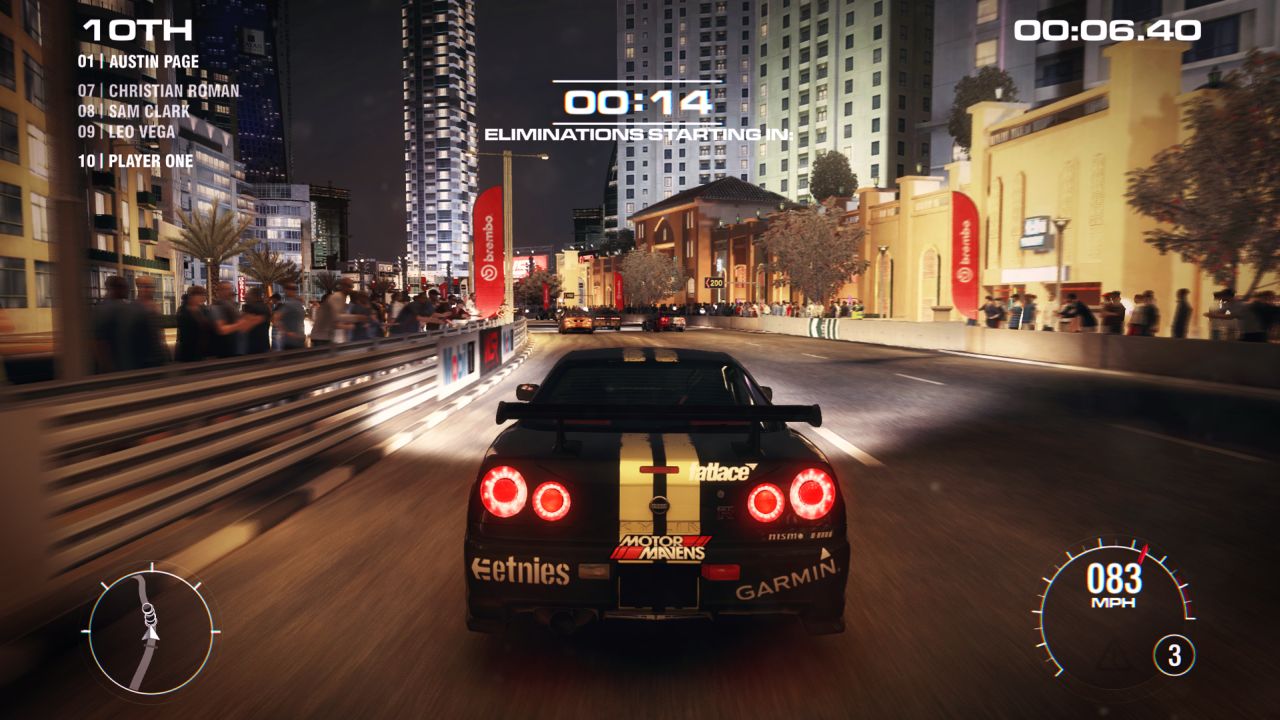 Grid 2 is a game that sees you go from humble beginnings to being a global superstar. This acts as a metaphor for the game itself, which starts out slow but picks up speed as it goes. Once you are a few hours into the career mode, with plenty of cars unlocked and all game modes available to you, the gameplay is just about unmatched in the touring car genre. The multiplayer is fun and features a good sense of progression which is separate from the single player. All of this combined with excellent presentation makes for game that I would recommend to anyone looking for a fresh racing experience.
Comments