FIFA 20 Preview - E3 2019
We go hands-on with the latest edition of the yearly football title
The EA Sports FIFA franchise has been incredibly successful for EA. Following a resurgence in the late 2000's, having overtaken the competition from the likes of Pro Evolution Soccer, the series has been a runaway success for many years. The introduction of online modes and FIFA Ultimate Team only served to further cement the series' success, even as other franchises borrow the concept from it. When something is so successful, you try not to rock the boat – but at the same time, fans demand changes and something new in their yearly sports venture. In recent years, FIFA offered fans a single player story mode called The Journey. But with that narrative concluded, for FIFA 20 the developers at EA Vancouver went back to another source of inspiration – FIFA Street.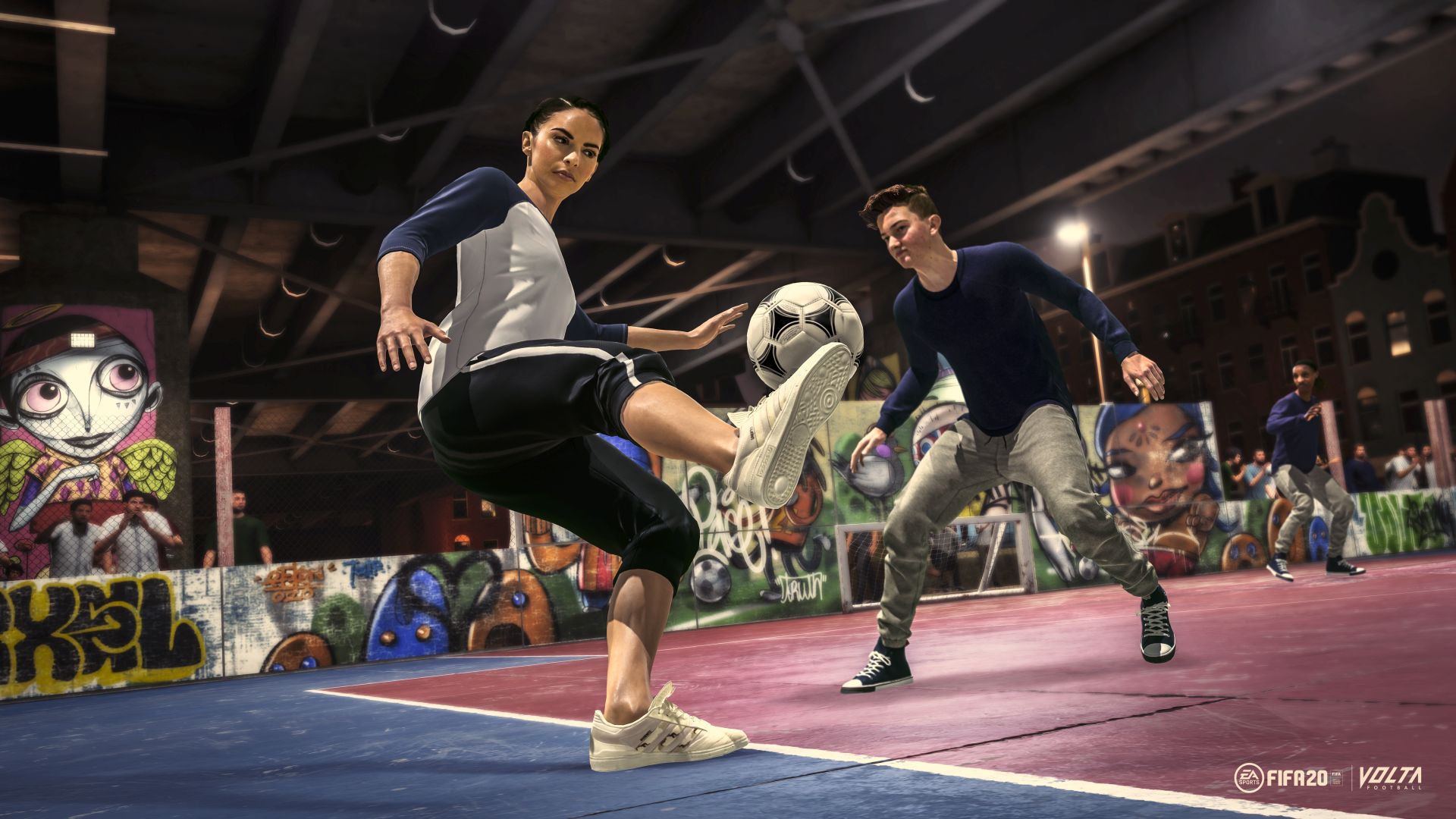 Dubbed Volta Football, FIFA 20 will let players take a more casual approach to the sport – though it can also be interpreted as "going back to their roots", with street football being where many modern professionals got their start. Fans will recall FIFA Street, a fairly successful spinoff that offered plenty of single player and multiplayer modes that all encompassed the street football gameplay mechanics. Small pitches in unique locations, plenty of tricks, and casual clothing. FIFA 20 Volta clearly aims to recreate that feel. Fans who had a glimpse of this mode during FIFA 19 career mode, or perhaps enjoyed NHL 19's very similar CHEL mode that featured casual clothes and outdoor rinks, will probably find Volta Football modes familiar.
Volta Football appears to be the headlining brand new feature for FIFA 20, as there was no mention of a story mode this year. This is understandable, as the three-year story was concluded last year, and it seems the time is not yet right to begin another saga. While Volta was a big focus of the game's reveal at EA Play, we didn't actually have a chance to go hands-on with the mode. Instead, we got to play a few regular matches during our time with FIFA 20.
Before jumping into the match, we observed some new pre-game information on the menu screens. Fans will now see how the two teams stack up through a variety of stats – each team's attacking patterns, shooting percentages, and more. The rest of the navigation was familiar and seemed unchanged. The match we were playing was the UEFA Champion's League Final; one of the big selling points of FIFA 19 was snagging this prestigious tournament license. In the first game we chose PSG vs Real Madrid, and the second go-around we selected Liverpool vs Athletico.
One of the leading gameplay mechanics for this year is said to be Authentic Game Flow. This promises to give AI improved timing and positioning off the ball, though it wasn't obvious during our time with the demo. Also new are so called Decisive Moments, which encompasses new Composed Finishing and Controlled Tackling, letting players have more precise control during key gameplay moments. Using these new controls and animations allowed for the creation of highly intense moments of action, and there is an improvement in the feeling of control in these situations. There's also the Set Piece Refresh system that aims to give players more control over dead ball situations, though we didn't encounter it during our matches. Also updated are the ball physics themselves, and this was notable, as the bounces were more randomized, and the ball felt like it got a little more life in itself.
The FIFA franchise has stuck by the mantra of if it ain't broke, don't fix it. FIFA 20 sticks to the series' baseline very closely; in the opening minutes, you'd be hard pressed to distinguish it from last year's edition. It's not until you start getting into the groove and paying close attention that you start identifying the tweaks that the developers have made for this year's iteration. The abovementioned gameplay tweaks created for some new moments on the pitch, with unique animations and big chances. Still, there were the occasional classic FIFA trips and slips, though this was of course an early build.
Similar to the gameplay, FIFA 20's presentation looked quite the same as before. That is to say, this is still an incredibly authentic and great looking sports title, but there's nothing that was shown that made it look too much different from last year's edition. Players looked like their real life counterparts, the commentary remained strong, and the atmosphere of the Champions League Final was very well recreated.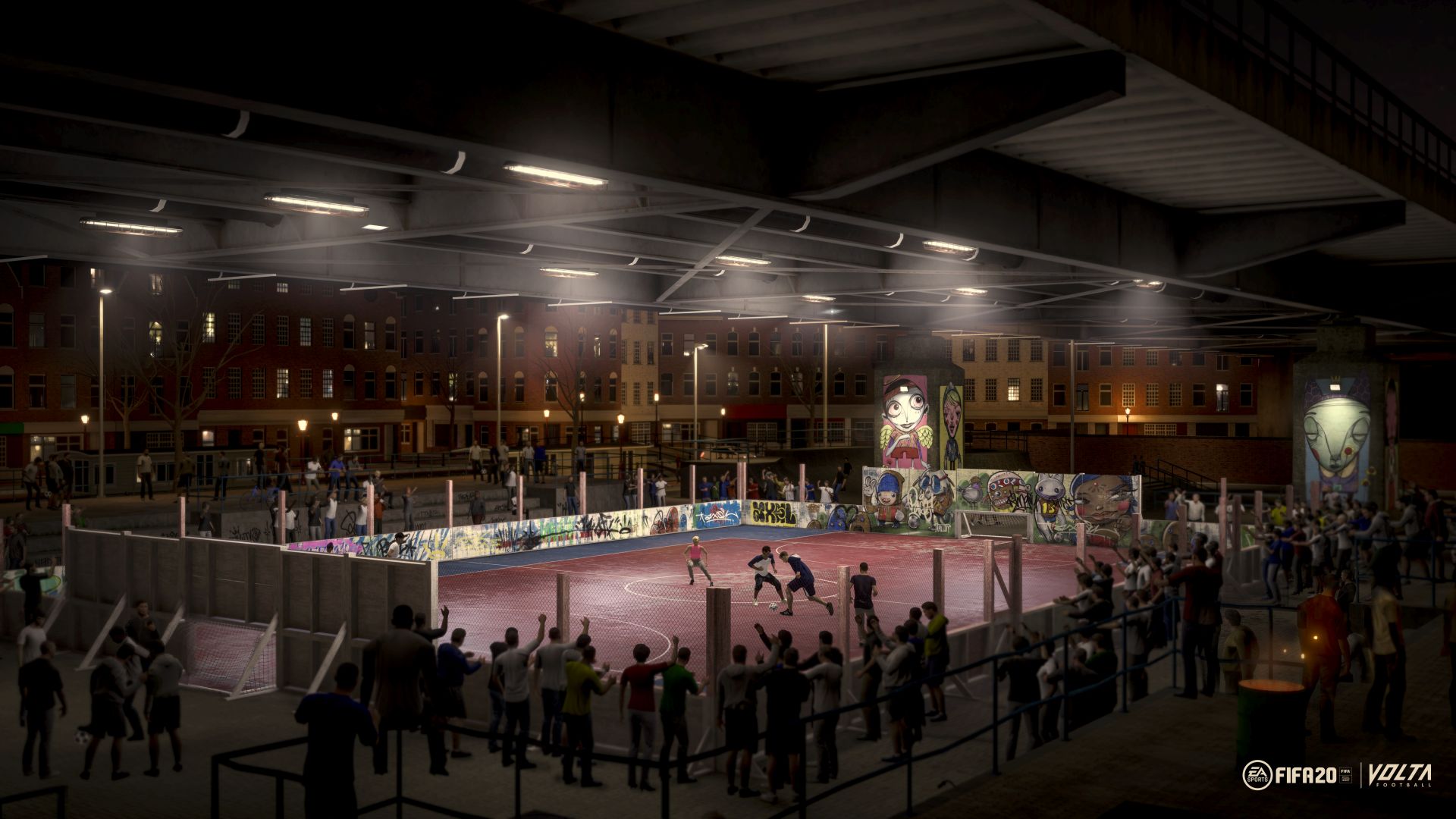 It's possible that, with the new console generation on the horizon, the FIFA franchise is lying in wait for something truly groundbreaking. But until then, FIFA 20 is happy to coast a little bit, offering the very polished and well designed, but familiar experience this year. Instead of a story mode, this year's main feature seems to be Volta Football, but alas it was not present at EA Play. But, as mentioned, if you played FIFA Street or last year's NHL, you will have a pretty good idea of what to expect. Based on its reveal and our hands-on time with the game, FIFA 20 is not looking like it will break any ground or offer a significantly different experience from the past. But of course, the final decision will be up to the players, when the game releases this September for PC, Xbox One, PS4, and Nintendo Switch.
Comments
blog comments powered by Disqus