FIFA 20 Review
Taking the sport back to the streets
The EA Sports FIFA franchise is like a steady ship. The developers have been very careful to maintain high standards with each yearly iteration, while offering something new and worthwhile to get fans to return time after time. FIFA 19 was a slight dip in form, but there's little that can stop the momentum of this sports video game franchise, the most popular in the world. To their credit, EA Sports knows they have found a successful formula, but they refuse to rest on their laurels, and so they offer something new each year, even for those who don't partake in the FUT madness. FIFA 20 is largely a continuation – a great football game, with extensive modes and solid presentation helping it chug along.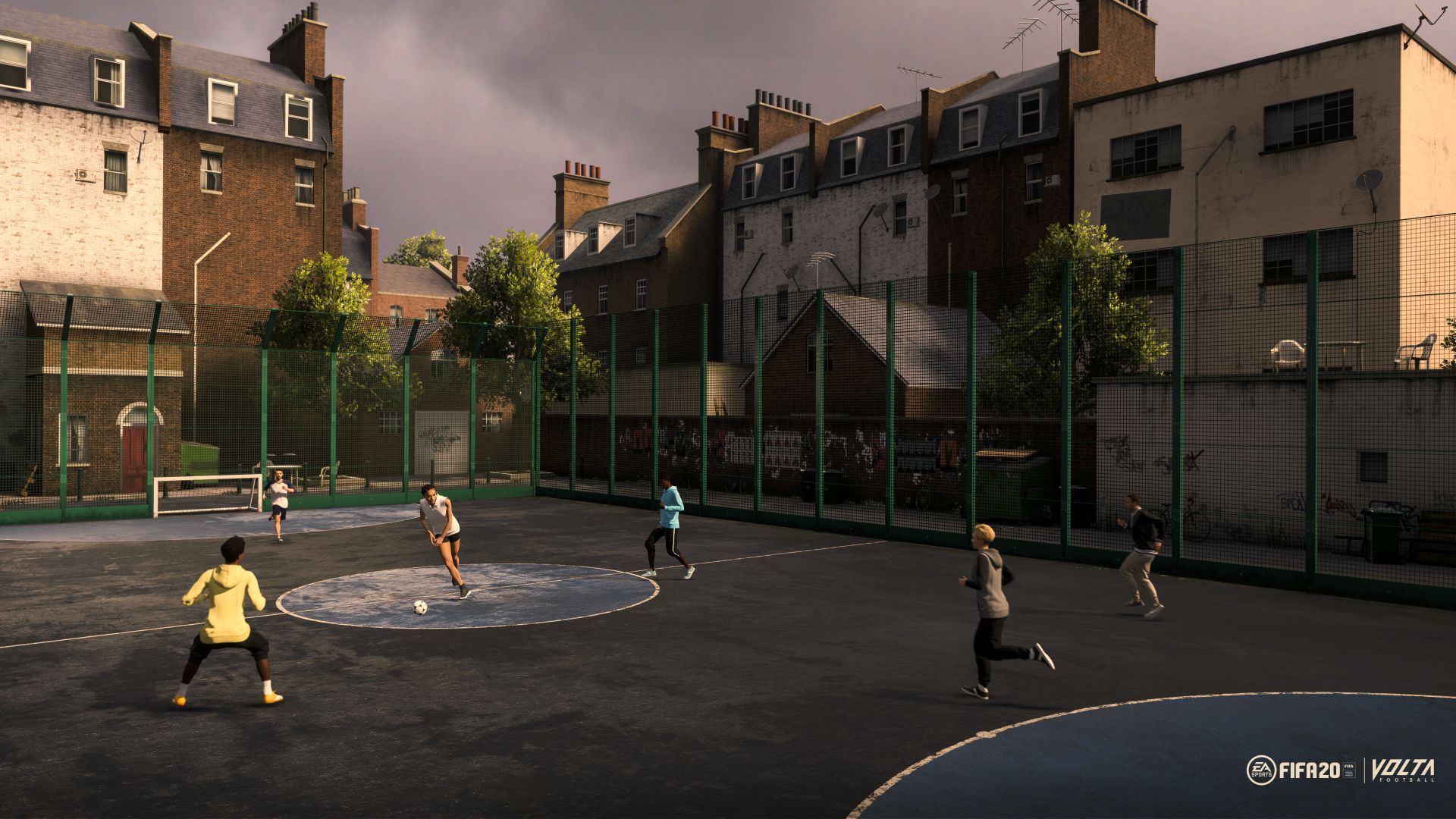 Following three years of an over-arching single player story called The Journey, which ended up being not very thrilling and overlong each season, FIFA has decided to take a page from the EA Sports NHL franchise (and its own past) and introduce a new casual mode called Volta Football. It takes the sport back to the streets, and allows players to create their own highly customizable character. From your looks, tattoos, and clothing, everything can be changed, and this mode finally lets women avatars play together with men. In the Volta story mode, your created character joins a street football crew dreaming big. But after the star player is injured, the team literally walks out the door – whether that's terribly contrived writing or the true fragile nature of the sport, you decide. This leaves just you and a few others, but refusing to give up, the small crew begins to travel the world, playing in qualifying tournaments and meeting legends of the street football scene. You also battle the ex-players that walked away from the team at the start. The events follow a typical sports-movie storyline, but it's inoffensive and checks all the boxes to make the playthrough worthwhile.
Outside of the story mode, you can play with others of course, either solo or online. For structured competition, there's also the Volta League, which is a version of the traditional Online Seasons. Regardless of the mode, Volta football is a very different experience on the pitch. Like CHEL in NHL, you find yourself on small street pitches with small nets, some with walls, others without, in urban locations across the globe, from Tokyo to Amsterdam; the playing surface changes as well depending on location. The atmosphere is very different, and the game pulls off the street vibes very well. Not only do the locations look and feel great, there is even unique commentary over the speakers. There are many unique animations, both in play (such as feints and trick moves) and outside of it (like performing backflips off the wall after scoring).
The match modes are very varied as well, from 3v3 to 5v5, encompassing different rule sets and winning objectives – first to five goals, traditional timed two-half games, with and without traditional goalies, and so on. You can manage your squad's lineup similarly to the traditional career mode, though of course the playing positions are limited, and player stats are readjusted for the mode. Over the course of the story mode, you can recruit new higher rated players for the team, as well as grow the stats of your character.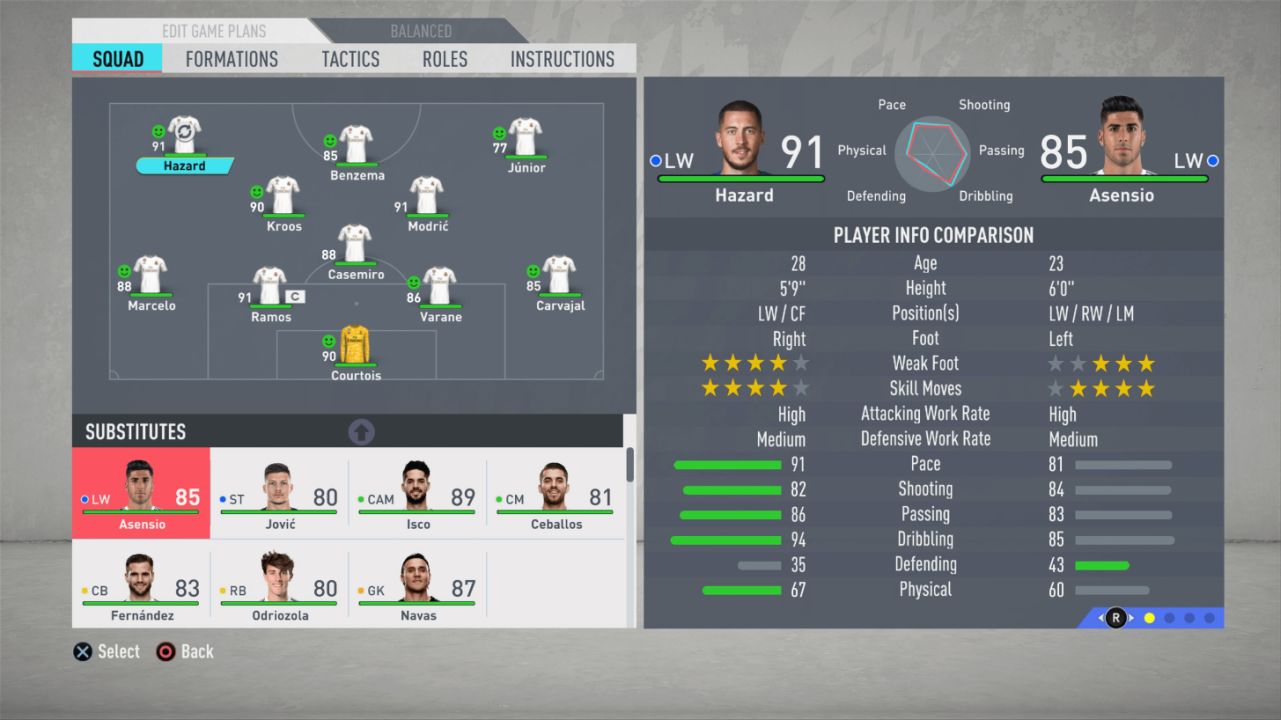 The gameplay is very different as well. Volta is much more about individualism, tricks, fast pace and using the new arenas cleverly. The controls are unique in that you have lots of skill moves, fewer players on the small pitch, and the possible walls to bang the ball against. It's similar to what FIFA Street offered, but of course with a touch more style and finesse. You can't really hit the net from very far away, to keep the game balanced, especially with modes that don't have goalies. This means you must rely on individual skill and trickery to get past opponents and tuck it in. It definitely takes time to adjust to Volta's gameplay mechanics and feel, but once you do, it becomes a fun new way to play virtual football. Like NHL's CHEL, Volta Football succeeds at creating a new experience within FIFA.
Back on the proper football pitches, FIFA 20 also brings its share of tweaks. The pace has been slowed down further, and there is a hint of almost PES-like approach to the proceedings, with players feeling physical and the animations having less of an impact on how a challenge plays out. The AI makes good moves both on offense and defense, so it never feels like they are to blame for a failed attack or allowed goal. Referees are solid and will book offending AI and the player evenly. Penalties and free kicks have new systems this year, using a reticule and multiple inputs, which are a bit awkward and will take time to get used to. While the game is more physical, one issue seems to be that the ball has a tendency to still end up with the same player in possession after challenges. It literally bounces between the two players and possession is unchanged, and this happens quite often; something in the physics of the ball needs tweaking. Otherwise though, FIFA 20 plays a great game of virtual football and is notably different from last year.
Elsewhere, the offline Career modes remain largely unchanged. Player career is as stale as ever, and while in Manager career mode, a few tweaks don't add much to the experience. New in FIFA 20 is a very basic player and team morale system, which you can alter by having conversations with your players when they reach out, as well as during new pre- and post-match interviews. The interviews just ask a few questions and you select from a number of responses. Most of the responses are PR-friendly so it's extremely easy to keep your squad happy, as long as you're not throwing them under the bus at each opportunity. The questions often repeat, and sometimes don't make sense given the events of the match. Being able to customize the look of your manager and having face-to-face negotiation cutscenes all return. Without any new worthwhile features, Career mode is still a deep and engaging experience, but it also has a few issues this year, like AI teams using weak lineups and trade negotiations resulting in wild transfer numbers. This was clearly not the focus for the development team this year.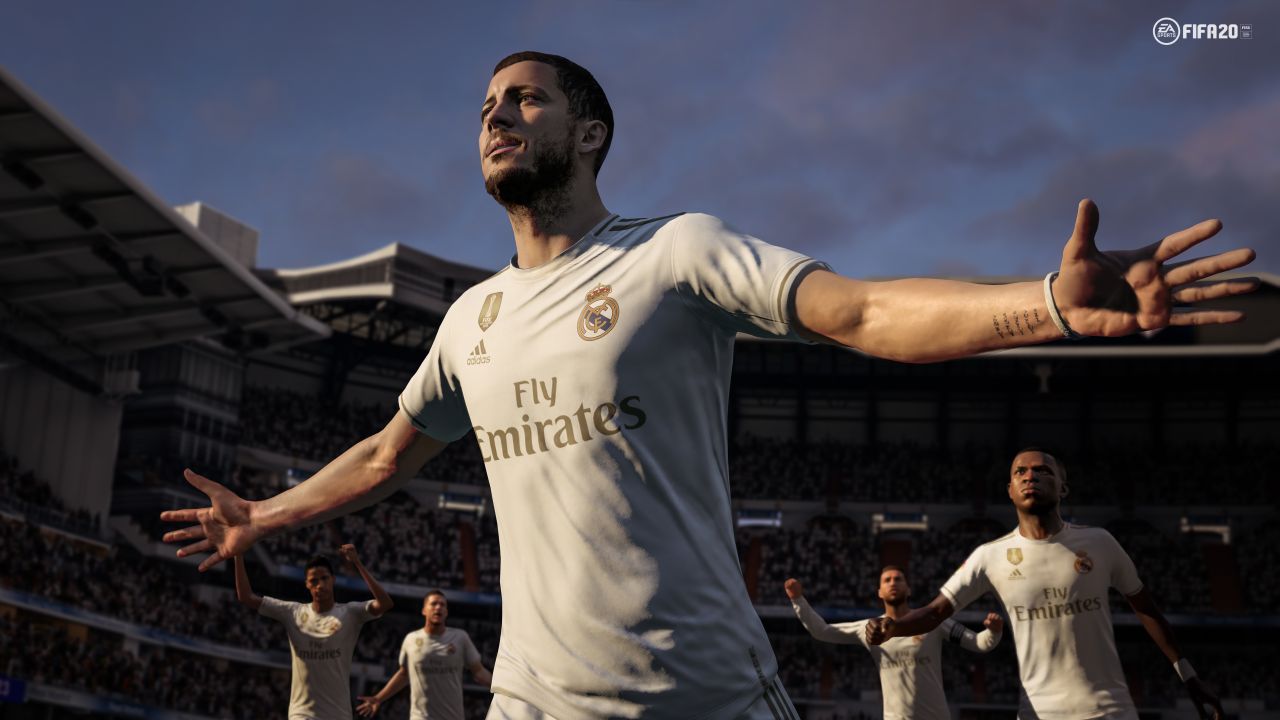 As you might expect, the online modes remain the bread and butter for FIFA these days. Regular online competition is still there and unchanged, while Ultimate Team mode has seen a fair share of additions. You can once again build a very good team without spending a dime, thanks to the Season Objectives system that gets a revamp from previous years, giving players plenty of goals to strive for and get rewarded. Squad Battles and Squad Building Challenges return and continue to offer an engaging gameplay variety. You can compete online with the weekend league and one-off games; last year's local multiplayer casual game modes (with special House rules) have been brought into FUT, but nobody plays them online based on our many attempts. Better FUT additions include the chance to customize your home stadium with Tifos and themes. Last but certainly not least, smart UI changes now allow you to access your entire club roster and the transfer market right from within the team management screen, saving you a ton of loading screens and menu transitions. FIFA Ultimate Team remains an engaging mode with lots to do both online and offline, for fans that want to create their dream squad and compete.
FIFA 20 continues to have great presentation and authenticity. Konami has somehow nabbed the exclusive Juventus license for PES 2020, leaving FIFA with a fake team which seems odd. But that hardly puts a dent into the 30 official leagues, 700 teams, and 90 licensed stadiums that appear in the game. The visuals remain good and the commentary is quite excellent, creating a TV-quality matchday experience. Good animations and typically varied soundtrack complete the well-rounded and smooth presentation. The only hiccup is perhaps the new avatar customization system for both Volta and other game modes – while functional, it's needlessly finicky to navigate.
FIFA 20 helps the franchise return to form after last year's slightly underwhelming outing. The gameplay has been touched up in all the right ways, and while it's disappointing not to see big progress for the offline modes, FUT and other multiplayer offerings continue to thrive. The new Volta mode is almost like a DLC in itself, offering a new way to enjoy the sport that's fully realized and well executed. The presentation is still great, with strong matchday atmosphere and great soundtrack. FIFA remains among the most steady franchises going around, and this year offers good value for both new and returning fans.
Our ratings for
FIFA 20
on PlayStation 4 out of 100 (
Ratings FAQ
)
Comments
blog comments powered by Disqus