FIFA 19 Review
A few new mechanics and the UEFA license can't quite elevate this year's footballing sim
The transition to the current console generation was a smooth one for EA Sports' FIFA franchise. Following a dominant performance on Xbox 360 and PS3, the series continued to improve over the years, as it featured the most authentic recreation of the sport in the industry. Further, with the rise of online services, the FIFA Ultimate Team mode has seen immense popularity and profits for the publisher, so it's understandable that more and more resources were shifted to the development of this mode. And this focus has never been more apparent than in FIFA 19, this year's entry in the annual franchise. While the changes to FUT are certainly engaging, and some notable changes have been made to the gameplay, the rest of the experience starts to feel a bit too familiar.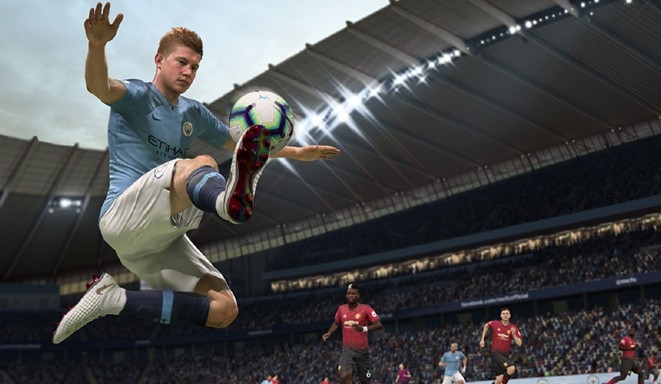 So, let's start with the FIFA Ultimate Team, the mode that seemingly everyone is eager to jump into. The goal here is still to collect players and try to achieve the best rated lineup possible, while of course also focusing on creating perfect chemistry between players in order to harvest their full potential on the pitch. The basics haven't changed, though this year it certainly seems like the game is more reserved when giving you player packs, and getting a good team together took notably longer than last year. There's some new rare card types, new classic player Icons, new FUT Swap cards, and so on. Still, it's possible to do without spending any money, and perhaps that's as good of a sign as any that the mode hasn't become pay to win. Interestingly enough though, taking your work-in-progress Bronze team of misfits online will get you facing off against squads full of Gold and rare players that are above you in ratings and chemistry. EA Sports claims that the matchmaking works as intended and is based on player skill, and perhaps that is true – we were often able to defeat much better teams. But it's still annoying to see such a great team differential, and perhaps the idea here is to subconsciously encourage players to keep improving their squad (by spending real money to speed up the process) so they can feel on-par with the competition.
Last year's engaging and fun Squad Battles are back, letting you earn rewards by beating various community-created squads in single player. It's a fun mode and helps you keep improving at a steady pace and competing at a level you're comfortable at. Single player Seasons are also available, but they are rather less entertaining than SB. Daily and weekly objectives keep you engaged, as do Squad Building Challenges that return from last year, if you've got player cards to burn.
When you are ready to head online, the new Division Rivals system is a bit of a revamp from last year. After playing a series of qualifying matches, you're placed in a division based on your skill level, and by continuing to compete you can earn new weekly rewards, get promoted/demoted to a different division, and so on. By playing, you also earn points for the returning FUT Champions Weekend League, and can either hold on to them for a future weekend or redeem right away. This change hopes to address last year's problem where players had to complete too many matches week in and week out, in order to qualify for weekend competition. FUT Draft is also fun, though again it doesn't offer any free entries. As such, FUT in FIFA 19 is certainly the most feature-rich iteration of the mode yet, and has lots to do for players both online and in single player, while carefully maintaining a balance to not force you to spend money.
The action on the pitch got a slight revamp. The pace of the game has been slowed further compared to FIFA 18, and the focus on technical skills and strategy seems to have finally overtaken simply spamming through balls to fast wingers. Players act methodically and are technically-focused in their approach, and the ball itself has a new sense of physicality. EA calls it the new Active Touch system, and it certainly makes the mechanics feel rather different in how players manage the ball, though there are moments of frustration when the ball bounces right back to the attacker due to odd physics calculation. Also new is Timed Finishing, a mechanic where players can press the shoot button again to boost the accuracy and power of the strike. It's optional and can be tricky to get used to. With its brand new feel, FIFA 19 actually seems to play a touch closer to the style that the PES series has adopted recently, though it's still fairly different and players may prefer one over the other.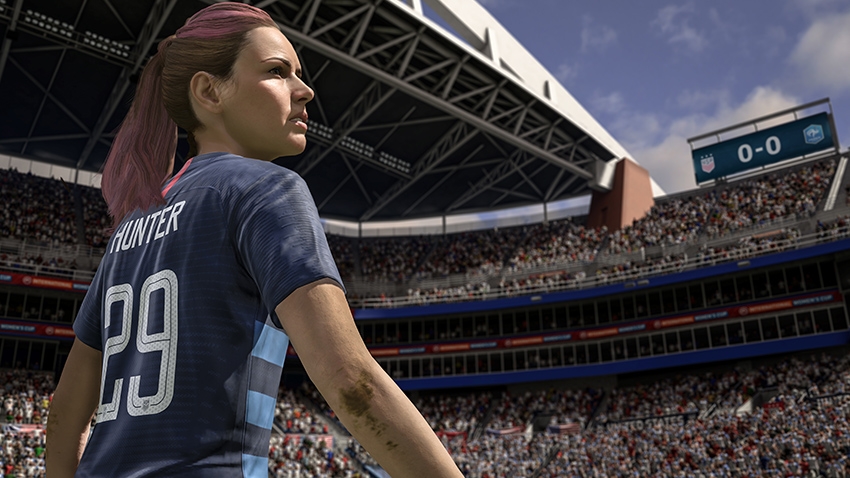 Another change is the new Dynamic Tactics, which finally lets you customize what each defensive and offensive Game Plan style does. As before, you can still adjust the Game Plan on the fly in the middle of the game, letting your team go on attack or defense as you see fit. Now though, you can actually configure beforehand what each of the two attacking and two defending strategies do. Each Game Plan features the full series of formation, tactics, and player instructions settings, so with the touch of a button you can overhaul the entire strategy of your players mid-game, and you know exactly what each Game Plan does. It's a nice addition that injects more flexibility into the strategic options available.
FIFA 19 brings the official UEFA Champions League license to the game. This means some authentic overlays as well as authentic commentary, logos, and the trophy itself. There's also a dedicated mode for the tournament, and the competition is now formally integrated into the Career, FUT, and The Journey. However, that's pretty much it – EA Sports doesn't really do anything new or innovative with the license, other than finally being able to use the name and visuals. Even the cutscene celebrations for the Final win itself are just re-used animations that appear elsewhere in the game. The Champions League license closes the obvious authenticity gap that the franchise has had for many years, but it does so with minimum effort.
With so much focus on FUT, it's disappointing to see that the regular online play modes have received no attention, still featuring the basic Seasons and Pro Clubs with no changes worth mentioning. Similarly, Career Mode receives few changes to speak of. The inclusion of new cutscenes and menus, as well as UEFA Champions League, don't do much to make the mode feel refreshed. There are tweaks to player trading and finances, like carrying over your budget from last season, and the inclusion of a 4th substitute in extra time as per the new rules in the real sport, but these are minor ripples. The Career mode remains fairly in-depth and takes advantage of the new gameplay and licensing features introduced elsewhere in the game, but on its own it sees very few noteworthy alterations.
The story mode called The Journey returns, for its third and final chapter, reuniting players with up and coming stars of the sport Alex Hunter, his friend Danny Williams, and his sister Kim Hunter. This time out, you'll get to follow each character on their own separate narrative that at times cross over. Alex gets an opportunity of a lifetime to play at Real Madrid, while Danny tries to keep hold of his starter spot in the EPL, and Kim attempts to succeed with the US Women's National team. During the course of the mode you'll get to choose which of the three paths you want to follow, though the game will guide you on an ideal order of events for the best experience. You can customize characters other than Alex this time, and the game also does a good job of recalling your decisions and outcomes from previous years, and integrating their effects into the new story. You'll still grow each character with training, playing matches, boosting their stats and earning new perks, with a slight alteration to last year's Strike Partner system now asking you to play well with multiple different squad members as Mentors. Each story follows similar beats as the previous iterations of The Journey, and again it all feels a bit too long, leading to a 12+ hour experience that can't maintain an engaging pace. It gets a bit tedious as not all matches carry much importance. But, with this being the concluding chapter, perhaps the story mode will get a revamp next year for something a bit more streamlined.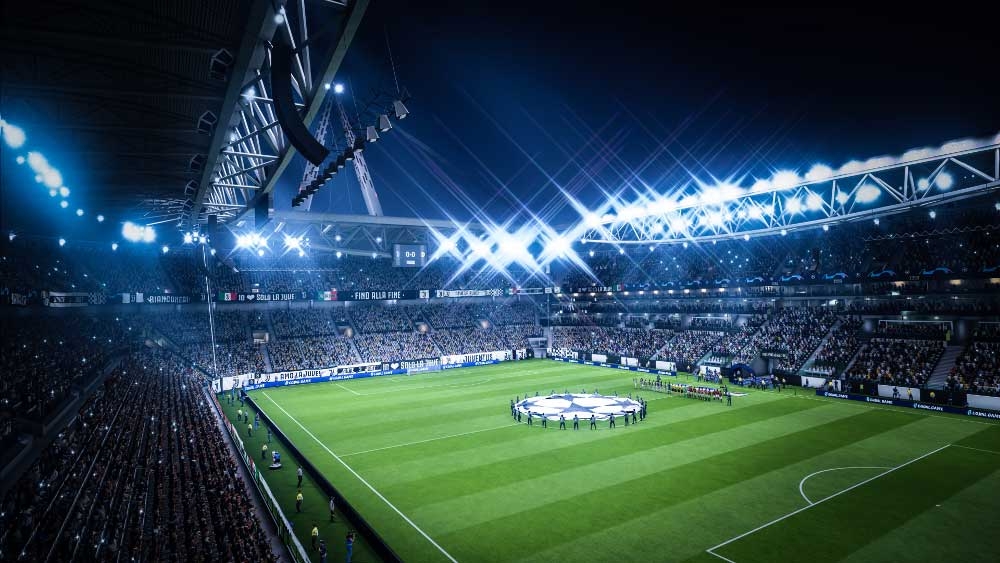 There are also the new Kick-Off Modes. Taking a page from EA's NHL franchise, which in recent years offered a number of new off-beat modes to add variety to the sport, the new Kick-Off options in FIFA 19 let players experience something entirely different. With a new subset of modes called House Rules, players can engage in matches with custom rules. In Long Range, goals from a distance are worth more points; in Survival, each time you score a player on your team is ejected from the match; in Headers & Volleys, you can only score with those means; No Rules lets you slide tackle and camp the goal line to your heart's content; and finally, First To lets you play to see who scores a certain number of goals first. All of these modes are fun and offer a less formal way to enjoy the sport. You can still engage in standard competition of course, such as Cup Finals, Home/Away series, and Best of 3 or 5 series. The whole system has been revamped to track performance, and you can even bring your profile with you when playing with friends away from home. The revamped Kick-Off is a neat addition that certainly infuses some originality into the proceedings, though it's unfortunate it can only be played locally or against AI and not online.
FIFA 19 remains a highly authentic experience. In addition to the oft-mentioned UEFA license, there are many official broadcast overlays for the top leagues across the world, stadiums, and player likenesses. There is now yet another commentary duo of Derek Rae and Lee Dixon, who are introduced with the UEFA competitions. The new guys don't quite have the same level of passion, and while they have lots of original dialogue, they also tend to repeat more often and lack the extensive vocabulary of the existing commentary teams. The soundtrack remains as varied and great as usual. Some new pre-match warmup scenes and mid-match statistics graphics add to the already impressive TV-like presentation. A few new player animations and reactions, like getting hit in the face with a ball, are noteworthy. The FIFA 19 production values are unquestionably authentic and extensive, but aside from some new LaLiga stadiums and players, it remains quite similar to last year. On the technical side though, the game is a little worse than usual. There's occasional visual glitches during post-match loading screens, menu-breaking bugs in a few different modes, and outright game crashes.
Although the current console generation likely has a few more years in it, FIFA 19 is starting to feel like a near-final chapter for this sports franchise. Aside from tweaks to gameplay and innovations in FUT, the rest of the product has stagnated, with the additions like new Kick-Off modes and EUFA licenses unable to bring a ton of excitement to the experience. If you're a passionate fan of FUT there's definitely lots to play for, but otherwise, this year's edition doesn't bring much to the table. It's the first FIFA in years that you could probably skip, with a few caveats of course, if you're still satisfied with last year's edition.
Our ratings for
FIFA 19
on PlayStation 4 out of 100 (
Ratings FAQ
)
Comments
blog comments powered by Disqus