FIFA Street Review
A unique sports offering that is much more sophisticated than its previous iterations
How to approach FIFA Street depends entirely upon the player. Some may consider this a spinoff of the regular FIFA series, and it is, but there's certainly a case to be made for trying to expand into other variations of football. The series was initially an arcade offering with a cartoon style and many folks didn't find it to be all that entertaining. With this reboot, FIFA Street now offers a completely realistic setting, focusing on real world skills and arenas, helping it become more enjoyable in the process. And while it may not offer the depth or universal appeal of FIFA 12, it's far better than the previous Street games and is bound to find its share of fans.
As the title suggests, FIFA Street is all about the street version of football. Lack of rules, small arenas and very few players are the general themes of the sport. What starts off as duels in dark parking lots where points are scored based on your trick skills eventually evolves into full-on indoor football with some rules and goal-based scoring. The game does a nice job of coming full circle through a number of modes, evolving from the basics all the way through to the more formal events.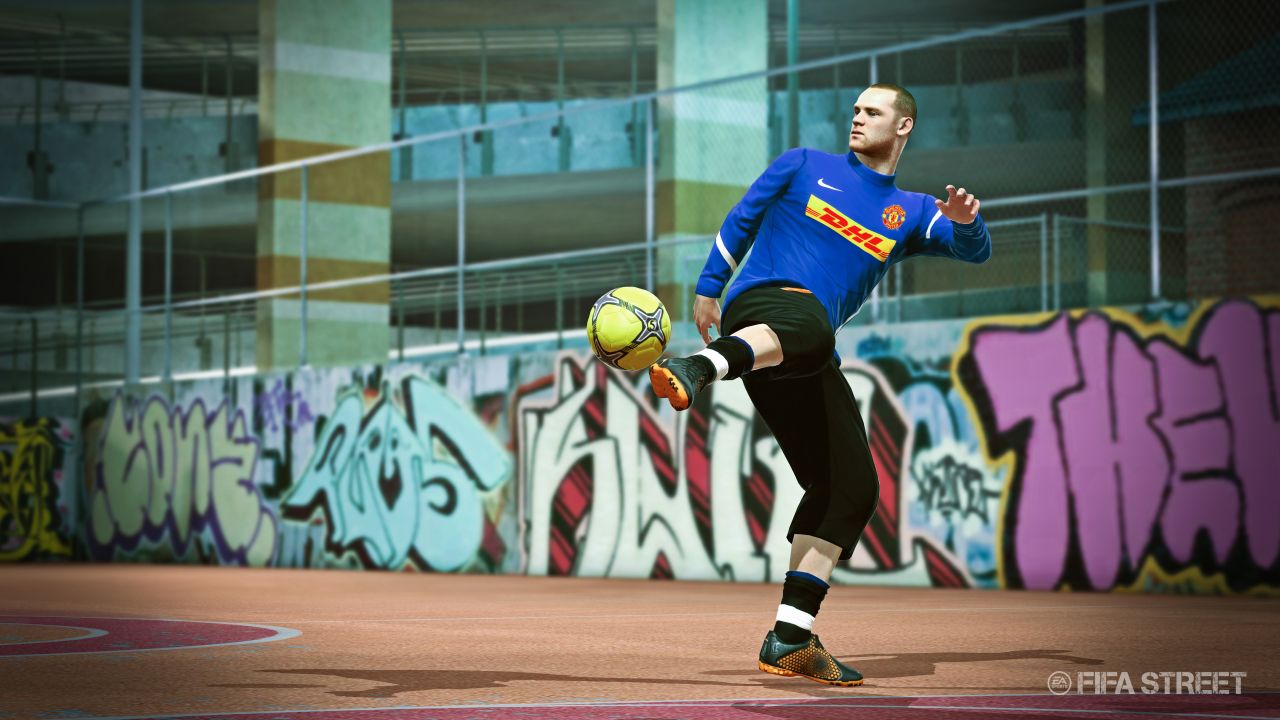 The gameplay is all about tricks. Offering a new trick-based control scheme compared to conventional controls, FIFA Street is based around dribbling past your opponents rather than outrunning them. Using the right stick, you can pull off a wide number of tricks and moves to fool the other team. Using a shoulder button as a modifier allows you to hold in place and perform even fancier skills. Basic dribbles, overhead flips, twists, and fakes are all part of the expansive arsenal at your disposal. It's an involving system that takes time to learn, but is satisfying to execute. There is a practice mode included to test the tricks, and it loads extremely fast right off the main menu.
For each trick successfully performed that beats an opponent, you're awarded style points. These points are used to level up your created player, letting you upgrade a number of physical skills, as well as unlock new tricks and moves. The rest of your created squad levels up as well with every game, even if they don't play. The system is well balanced; giving you more of a reason to perform tricks beyond just making yourself look awesome.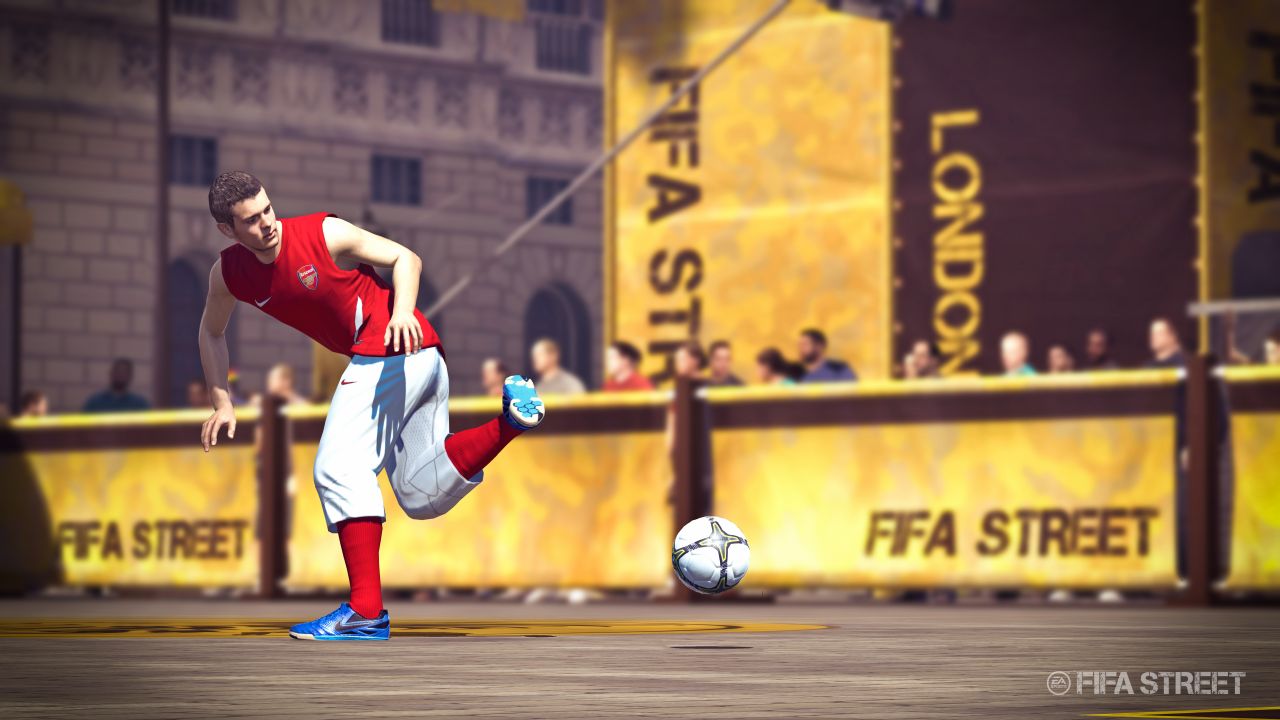 Because this is a much different approach to the game, some of the gameplay elements are also altered. The ball physics and spring speed definitely feel very scaled back, for the sake of smaller playing fields. When you're defending, FIFA Street uses a system that's reminiscent of the manual defending introduced in FIFA 12. Your player will lunge forward, attempting to knock the ball away. After getting used to it, you'll have no problem keeping the opposition in check with well timed tackles.
Comments
blog comments powered by Disqus