NHL 17 Preview - E3 2016
The most impressive new feature for this year's hockey sim may surprise you
For the EA Sports NHL franchise, the jump to the new console generation hasn't been the smoothest. NHL 14 decided not to take on the new consoles while the other EA Sports titles did, and when it finally released, NHL 15 was disappointing in a lot of ways. But, with last year's effort NHL 16, the series has recovered and was back on track, offering worthwhile iterations and bringing back features that were lost during the console transition. At E3 this year, we had a chance to see and play the next chapter for the hockey simulation franchise, NHL 17, and it would seem the series is ready to settle back into a comfortable rhythm.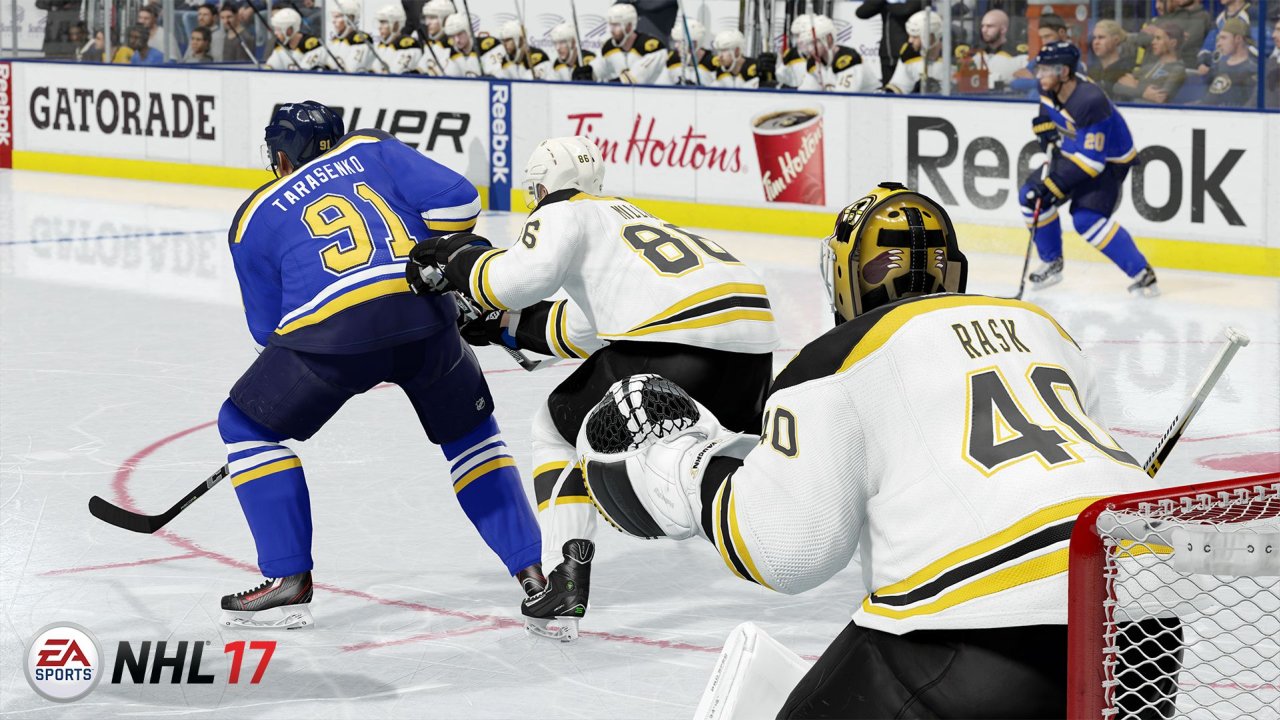 During our time with the game, this year's NHL felt familiar as it usually does, carrying forth many of the gameplay mechanics while adding subtle changes here and there. The main focus this year is offering precision gameplay – that means refining, tweaking and tightening the controls even further. The game demo did feel quite responsive, and we had a chance to see some of the new goalie behaviors, such as quickly reacting to dump-ins and intercepting the puck. Instead of always flashing the glove, subtler animations have been included so goalies can react with less body movements when appropriate. Another more situational feature is the net battle mechanic – players will now get into aggressive interactions in front of the net, trying to wrestle each other away or lift the stick. It adds a more realistic feel to a key encounter on the ice.
For NHL 17, the company has continued their use of the Game Changers program, involving fans in the development process. This year the approach was to expand fan feedback beyond just the gameplay, and use suggestions from the community to improve other aspects of the game as well. One such change is the revamped Franchise mode, taking over from Be a GM. In this offline career mode, players once again take control of a team and try to take them to the Stanley Cup. However, there are now many more elements to consider and decisions to make that go beyond the team and players – your duties now include things like financial management. You'll be able to set ticket and concession prices, for example, and stick to a budget based on your profits by deciding where to spend the money. But if things go bad and the owners no longer wish to work with you, NHL 17 offers the option to relocate your team. It's a somewhat arbitrary feature, but one that seems appropriate given the recent talk of expansions and moves in the real National Hockey League.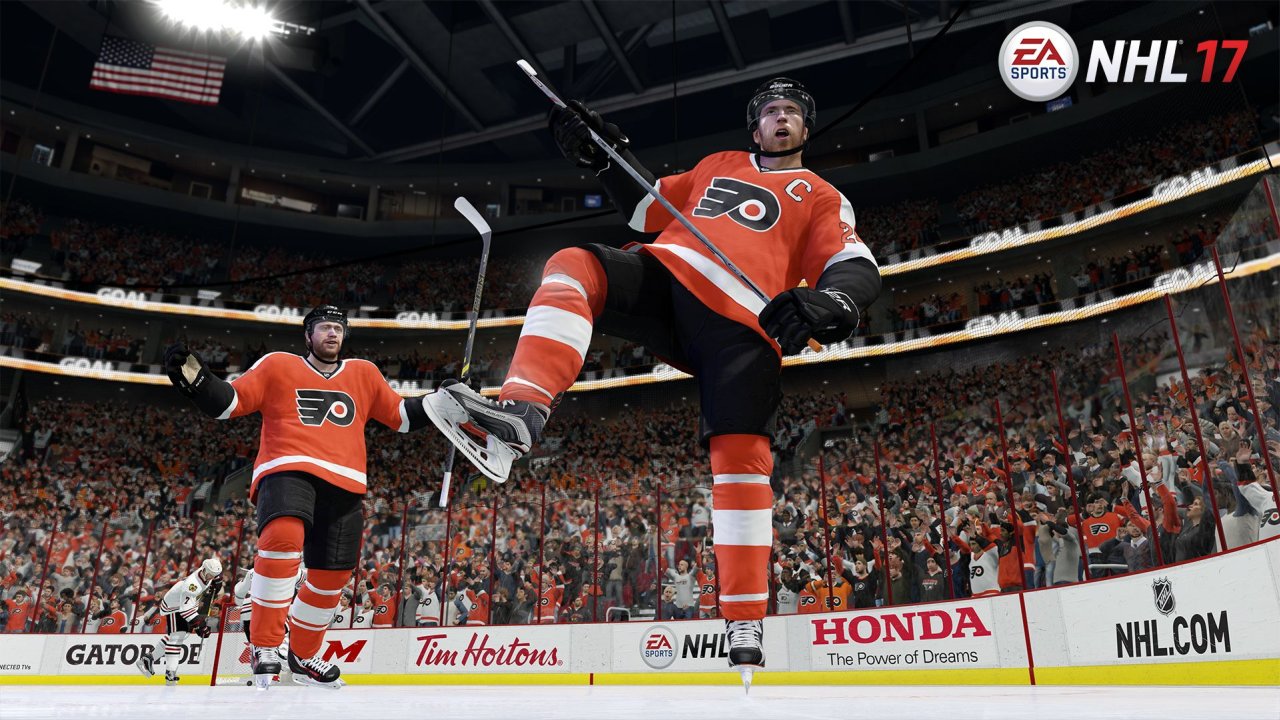 Taking a page from other EA Sports franchises, this year's NHL includes a fantasy draft mode called Draft Champions. Unlike for example FIFA's version of the mode, NHL 17 takes a slightly different approach. You first choose a category, which will dictate what sorts of players will appear in the draft – for example Stanley Cup winners, or rough and strong players. Developers can switch out categories throughout the year to produce more interesting drafts. Once the draft begins, you're randomly provided with a team of good players, and then you have a certain amount of rounds (this can change as well, anywhere from 10 to 20) to pick better players. A series of players appears on screen each round, and you must choose who to select. The selected players are added to the lineup and automatically remove the lowest rated player in their position on your team. Thus, you're eventually left with the strongest squad possible, and there is flexibility to go for balance or stack forwards for example.
Other changes this year include a new mode for the World Cup of Hockey, which includes all 8 teams and their players authentically recreated. The NHL Trainer has also been improved to provide better feedback to players and offer easier and more flexible ways to learn. Coaching Feedback has also been altered to be more helpful in letting players know how they can improve, and set more realistic expectations.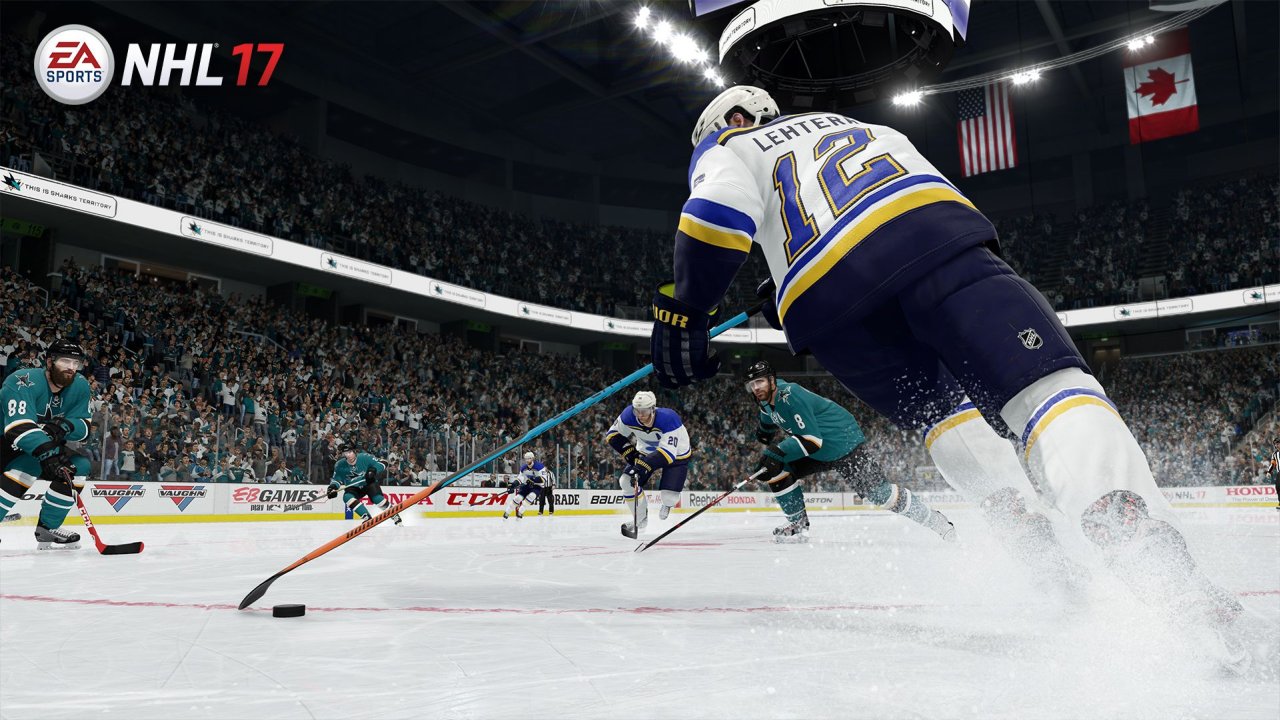 The other big change in HUT is the introduction of Synergy instead of Chemistry. Now, players won't need to worry about their team playing poorly just because the players are not compatible with each other. Instead, Synergy is a positive bonus only feature that lets you gain performance bonuses if you have a certain number of players with a specific trait. For example, if you have 4 or 5 dangle-focused players on the roster, all of their dangle attributes will be raised. If you have quite a few stay at home defensemen, their attributes will be boosted accordingly.
Surprisingly, by far and away the most impressive thing that we saw in NHL 17 is the focus on customization. The levels of visual changes that players will be able to make to the game is unparalleled for a sports title. Not only can you tweak player appearance more than ever, but you can also create custom team logos and arenas. Yes, arenas. From the color of the seats, to choosing the material for your boards, to adding special new effects to your jumbotron and customizing the music for different occasions, the level of customization is simply uncanny. You can paint so many different elements in almost any color, from your team logo to the center line, to the railings around the rink. These customization options are available both offline and in EASHL, though you'll have to earn them. This focus on personalizing your experience extends to other areas, such as the new custom goal celebrations.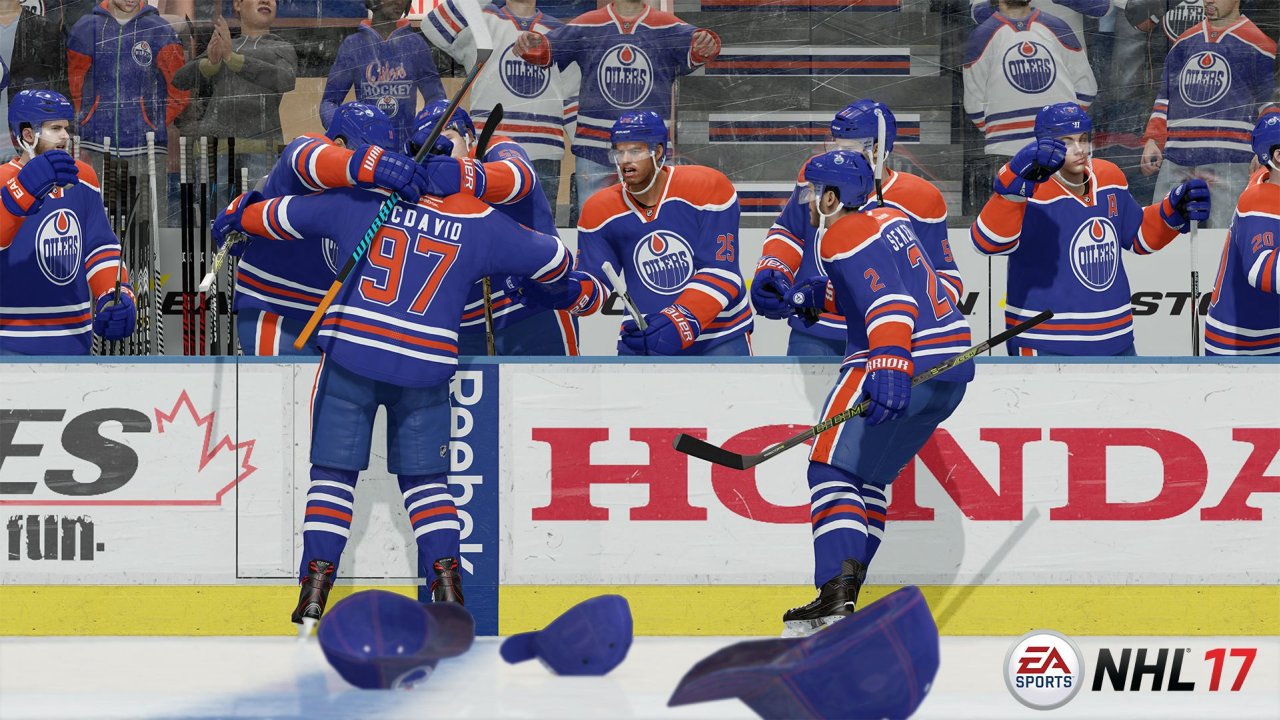 NHL 17 looks to continue the momentum that the franchise has regained last year. The changes and additions being made are par for the course – that's not to say they are dull, but there are no huge revamps to the game this year. Franchise mode will hopefully continue to expand, and not become a one-hit wonder like Live the Life in NHL 14. Draft Champions and other new modes should be fun to play and give fans more variety on how to enjoy their virtual hockey. Strangely, by far the most impressive feature seems to have little to do with the sport or gameplay at all – but customization gets credit where it is due, with a seemingly insane amount of potential visual tweaks. Look for NHL 17 on Xbox One and PlayStation 4 this September.
Comments
blog comments powered by Disqus