NHL 15 Review
Fresh new ice in a collapsed arena
Carrying an annual franchise from one console generation to the next is no easy task. But as EA Sports has demonstrated, it is certainly viable, with last year's FIFA and Madden not missing a beat being ported onto the newly available consoles. The NHL development team, meanwhile, chose to stick with the current generation in 2013, citing budget and time constraints. Great things were promised for when the next-gen version of the hockey sim franchise did arrive. As NHL 15 skates into stores this week, the title offers revamped presentation and somewhat improved gameplay, but shockingly not much else.
Although it may have been considered normal in the past for sports games to drop features when making the console generation transition, EA Sports themselves have shown that it's possible to offer a complete package right from the start. Players looking forward to playing some hockey, however, will be disappointed to find that NHL 15 is anything but a complete experience. It starts with the basics – gone is the ability to edit NHL players or create a custom team, or even adjust AI behavior. Practice mode, which used to offer a variety of scenarios to practice both team and individual drills, is stripped down to a free skate against a lonesome goalie. Creating custom plays is also gone, so you must now wholly rely on AI to get into a good position.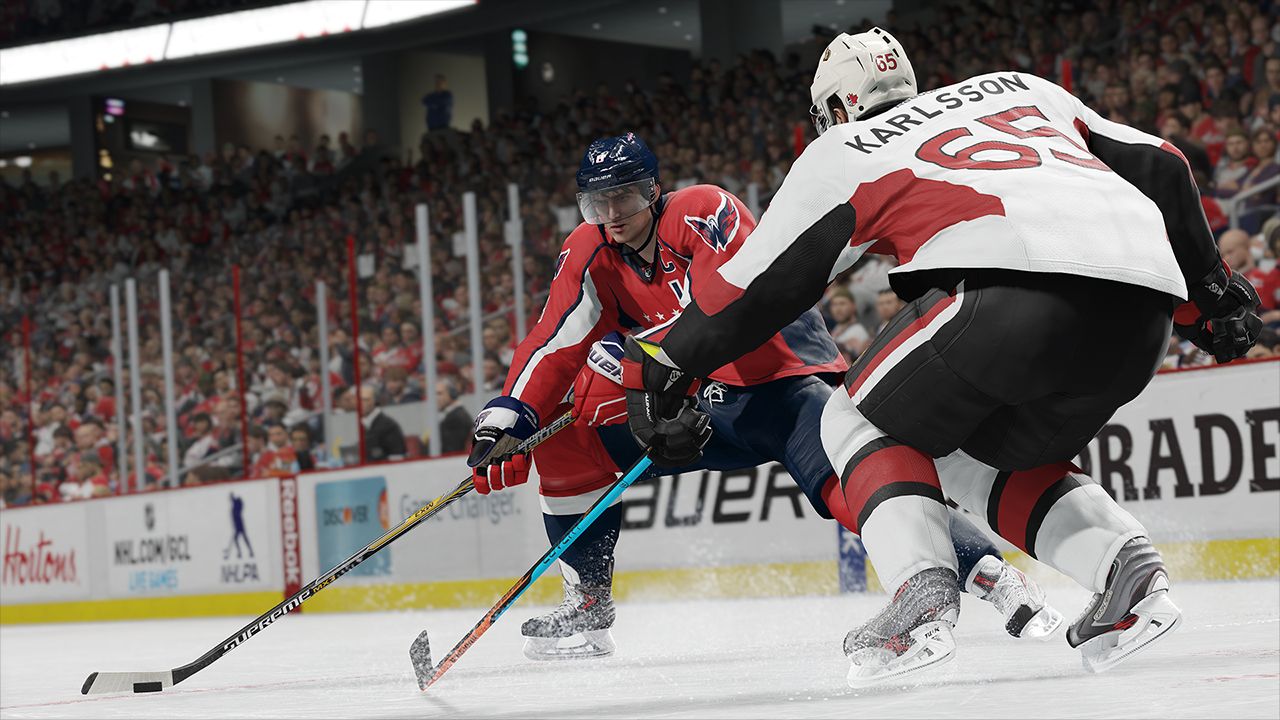 Moving on to the gameplay modes, there aren't many left. Gone are Season, Tournament, Battle for the Cup, and Playoff modes. Sure, they were simply shortcuts to get to some exciting parts of an NHL season experience, but the variety was none the less appreciated. The NHL 94 and Winter Classic modes are missing as well, though not that many folks played them. NHL Moments Live does remain available, so there's some fun to be had recreating various scenarios that mirror events of the real sports.
The recently revamped Live the Life mode has seemingly reverted back to a basic Be a Pro mode, with all off-ice interaction with teammates, public, and press removed. You create a player (using an existing pro is no longer possible) and get either randomly assigned into an NHL team or select one manually. The Memorial Cup tryout period is gone, along with pre-season. No longer do you spend any time in the CHL or AHL either, slotting straight into the NHL roster. On the ice, the option to call your own shifts is back, and it turns out to be a savior because you can no longer simulate time when on the bench. Not a big deal if you were the type of fan who played with authentic Be a Pro settings, but the rest will be bored to tears watching the AI skate around. You get season objectives as before, but there are no longer any in-game tasks or coach feedback. Overall, Be a Pro is a shell of its former self and only the most hardcore of fans will have the patience for it.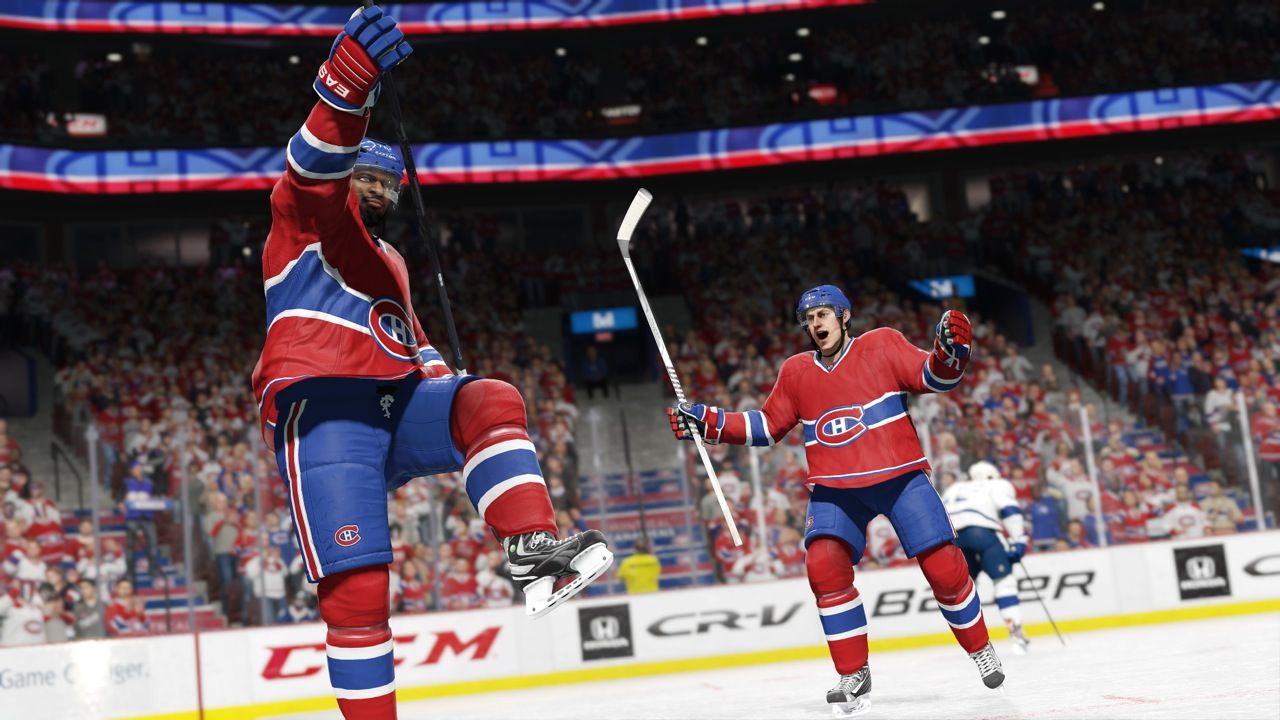 The only other major offline mode is Be a GM. You still choose to take control of a team, and hope to guide them through the years by managing the player roster, signing contracts, handling trades, and so forth. Player information screens have been revamped to provide better clarity, and now include life long career stats for the pros. But Be a GM has too been stripped bare of important functions. There is no longer an entry draft, as the game simply assigns you players from a list. You do still get to scout talent, but the ability seems moot when you can't select any players at the draft. Just in the same way you can't play in the minor leagues in Be a Pro, you cannot do so in Be a GM. Not only that, you can't even manage your affiliate club's lineup. Transferring players between your club and the minors is simply picking from a list. The GM tracker, a tool that organized your progress and presented RPG-like objectives, is gone. Simulation times have barely improved. Be a GM mode is now basically just a continuous seasons mode with some scouting and free agents. It's another huge step back, and shallow not just by the standards set by its predecessors, but by modern sports games in general.
The excellent life-like Action Tracker simulation engine that was introduced only a few years ago is missing, and probably the reason why you're not able to sim your shifts in Be a Pro. In GM mode, you similarly suffer, as there is no longer any kind of live ticker, nor the ability to intervene during the simulation. You simply skip through to the next calendar date, and observe the final score. It's back to early 2000s design, and a huge setback for the franchise that seemed to be moving in the right direction.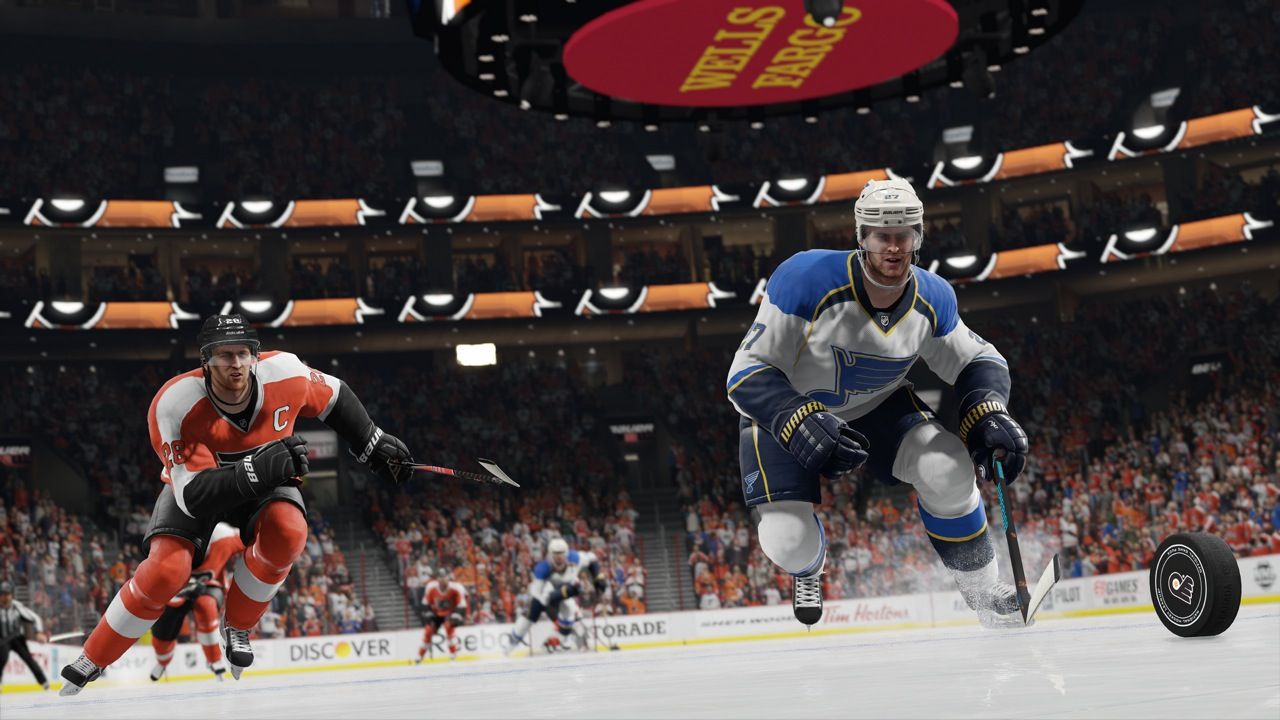 Perhaps you're not the type of player that spends time playing against AI or building your long-term dynasty, so you'll be eager to learn about what the multiplayer options in NHL 15 are. Well, unfortunately the trend of cutting features continues here as well. The recently introduced Be a GM Connected is no longer offered. The franchise's most prolific online offering, EASHL, where players could create and grow their custom player, while participating in drop in or team games against others, is absent. The thousands of competitive hockey fans will have to find other ways to entertain themselves, perhaps by playing the basic online versus or (as the developers promise) Online Team Play with real teams and players only, to be patched in at a future date.
Hockey Ultimate Team, EA Sports' most profitable venture across its entire sports game catalogue, is included but even this mode has reduced functionality. Your goal in HUT is still to build the best team you can, while earning coins and opening player card packs. Fans who played this mode in the past will get a returning bonus, and it's fairly easy to construct a decent team right from the outset. However only two game mode options are available, either an offline game against the AI or an online Seasons game. Gone are the tournaments (online and off), single player Seasons, and you can't even Play a Friend anymore. Menus seem just as slow as those in NHL 14 HUT, and browsing the Auction House for players still takes more time than it should. It's surprising that, given the great financial results that Ultimate Team modes bring to EA, the developers could not produce a complete experience in NHL 15.
Comments
blog comments powered by Disqus