The Elder Scrolls Online Preview - PAX Prime 2013
We see the first hints of what an online version of The Elder Scrolls holds for the gaming community
We all tip our cap to the mysterious individual who first thought of mixing chocolate and peanut butter together, but at the same time, we all know that it's not a good idea to try the same thing with grapes and onions. That may explain why it's taken so long for the world of the Elder Scrolls games to finally receive its incarnation as an MMORPG: it's a trickier business than it sounds. Bethesda's booth at PAX, however, turned out to be a powerhouse showing of the potential for this long-awaited mix, and I was lucky enough to have the time to play through the first few quests of the demo, and see the first hints of what an online version of The Elder Scrolls holds for the gaming community.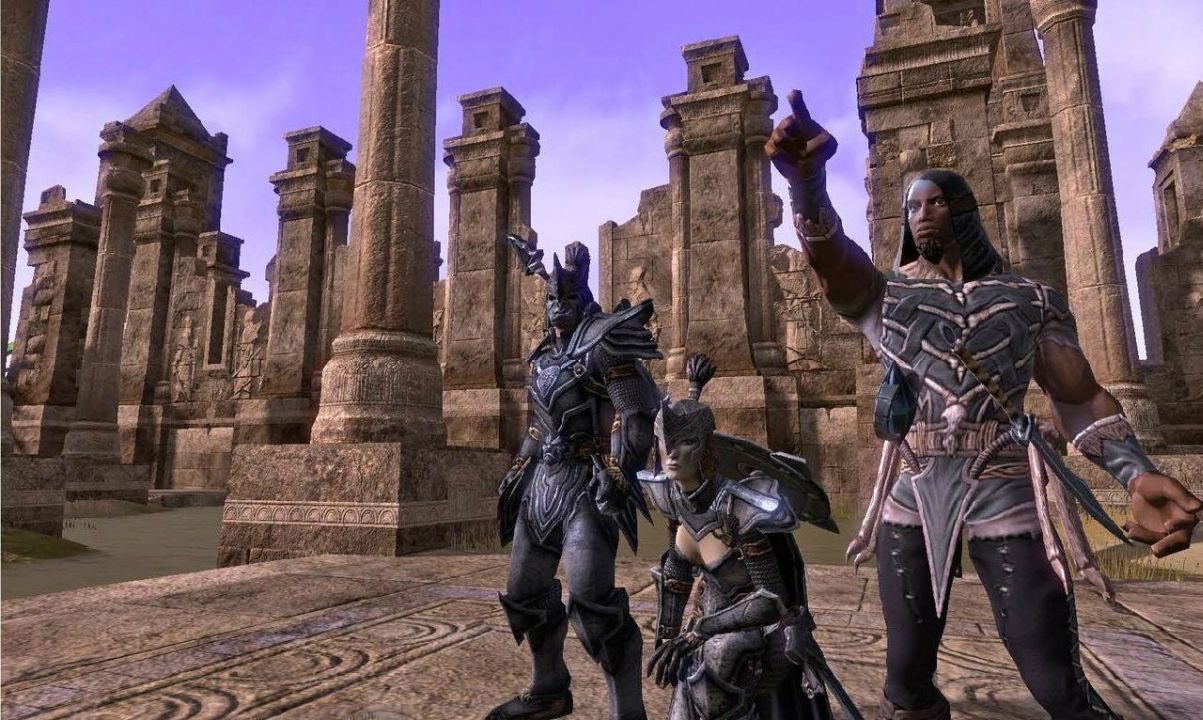 The first step in the demo was to experience the surprisingly fleshed out character creation system. All of the standard character choices are there (gender, age, facial features, etc) with your choice of Race providing some simple bonuses, and many choices wisely being split on a triangular trait-balancing system. For example, your facial shape is a balance between three extremes (something like 'soft', 'angular', and 'muscular'). In a slight departure from your standard MMO setup, your class doesn't quite fully define your character's playstyle: instead, each class has several distinct playstyles that can be chosen and expanded upon.
With my trusty aged female dark elf character ready to work, I put on my armor and began the game proper. The HUD has a very familiar ring to MMORPG gamers, with your quests stacking up cleanly on the right, and basic game information presented on the left. One nice addition is the compass that runs on the top of the screen, displaying not only nearby points of interest (towns, waypoints, etc), but also quest markers, as well as some topographical information to help out with navigation. The world of ESO bears more visual resemblance to Skyrim than to earlier entries in the franchise, with a focus on frosted landscapes and harsh aging buildings. It's a gritty, tough aesthetic that shares more in common with Game of Thrones than Guild Wars 2 or World of Warcraft. Once you've picked up your first quest and stepped outside your starting village, there are plenty of roving wolves and bears to hunt.
Combat in the demo was surprisingly engaging, and for a simple level-one demonstration, there was much to consider while fighting. Blocking with your shield or off-hand weapon, making a quick strike or charging up for a more powerful hit, spending your mana or saving up for a special attack. Most animals don't cause any trouble in one-on-one fights, but running into the wrong group of bandits can really ruin your day. On death, you regenerate at a nearby waypoint which doubles as a map hub and teleportation nexus. In the demonstration that I played, you also had the choice to respawn exactly where you were killed, although that may have only been an aspect of the demo level.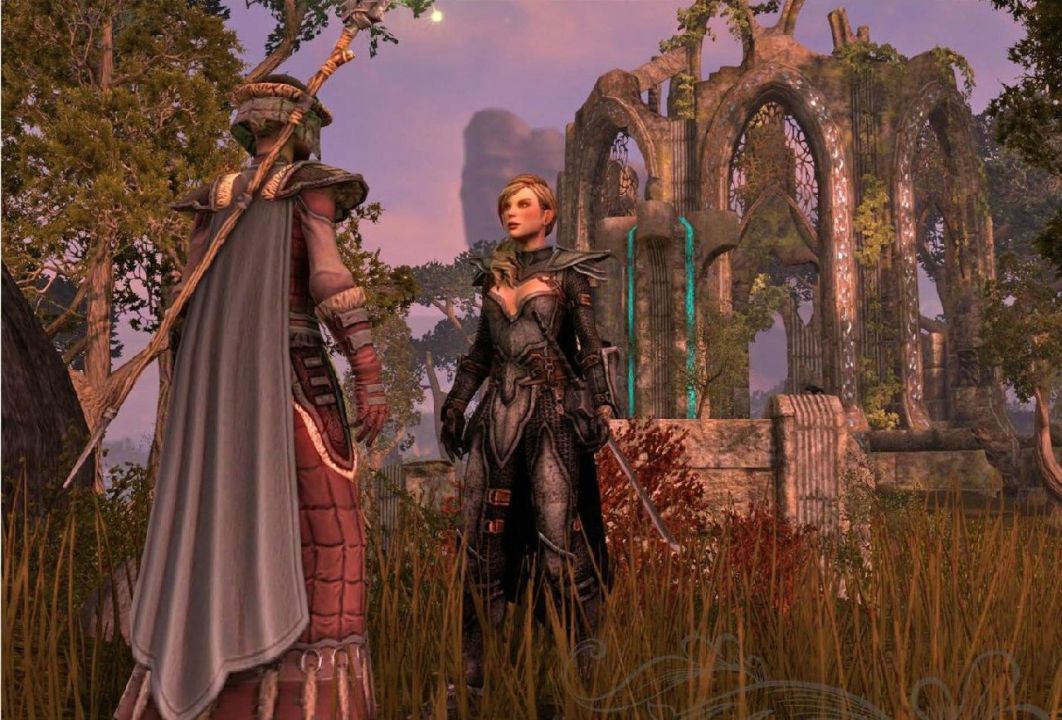 Thankfully, the Elder Scrolls Online demo did a great job of showcasing every basic mechanic of the game, from combat and magic to stealth and teleportation. The starting quest-chain takes you first to the outskirts of an outlaw camp, which you'll need to sneak into with the help of a disguise. Tuning in to the bandit's nefarious plans will nudge you towards the nearby mine. Go into the mine either with spells blazing or via subterfuge, and you'll eventually find that the bandits have opened a doorway to our favorite dimension of pain, Oblivion, where a quick skirmish with some demonic forces and a smashing blow to a Crystal will finish the quest off and seal the portal.
So far, the Elder Scrolls Online feels like exactly what it says on the tin: a mix of our cherished MMORPG systems with the beloved Elder Scrolls world and mechanics. With any luck, this will pay off nicely in the upcoming months as the game comes to fruition.
Comments
blog comments powered by Disqus