Watch Dogs Preview - E3 2013
We check out some open world gameplay and multiplayer in the upcoming game
After a pleasantly surprising reveal last year, Ubisoft has once again brought Watch Dogs to the E3 convention of 2013. After having only a glimpse of gameplay over the past 12 months, the publisher was ready to reveal more about the open world action adventure title. Unlike previous demos, the session we got to see showcased more of an open world sandbox gameplay rather than a structured mission.
Once again playing as titular character Aiden Pearce, we arrived in an area of the city where no devices were available for us to hack. That is because this quadrant was still under control of ctOS, the AI system that monitors and controls the whole city. To get access, we had to infiltrate a ctOS control station, of course closely guarded by police. What followed is a stealth segment that wasn't unlike those seen in the Assassins Creed series, down to the same red map markings identifying borders of the hostile area. We snuck in, and hacked the security cameras on the building. Jumping from one cam to the next, we marked all enemies on our map and proceeded to stealth takedowns. We were able to utilize various object s such as cranes and gates to distract the guards and get them facing the wrong way. As the developers point out, we could have also just walked in with guns blazing.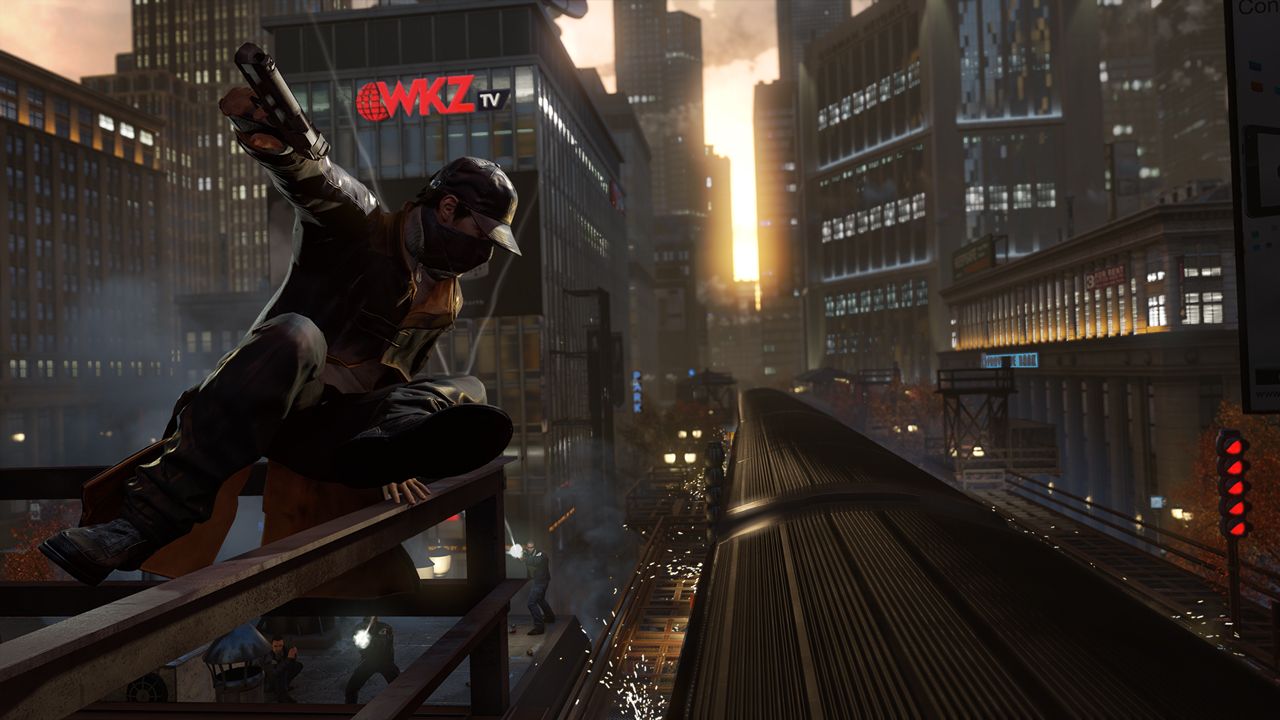 After the area was clear and we recovered the access code, we hacked the building itself and got eyes on the camera system within. Once again jumping from one camera to another, we located our target server and hacked it, revealing the map - again similarly to View Points of Assassin's Creed. We now were able to utilize the Crime Prediction System of ctOS, which gave us vital information on almost everyone we came across. Their personal data, fears and dark history were all revealed within moments of approaching. A lady with a high victim potential was identified, so we followed her into an alley. It wasn't long before she was confronted by a seemingly angry boyfriend, who demanded money.
Developers pointed out that depending on when we chose to intervene, and whether or not we used lethal methods, would affect our reputation rating in the city. It wasn't made clear what kind of effects your reputation has on the game world and your experience. The guy spotted us and took off, so Aiden gave chase and had his gun out. After traversing some back alleys and doing a few parkour moves, the bad guy got to his car and pulled out a rifle, so Aiden went lethal and took him out. We jumped into his car and returned to downtown.
The demo then saw Aiden enter one of the pawn shops in the game, where we could purchase a wide range of fire arms. While browsing the wares, local news began on the store TVs and reported on Aiden's wanted status. The shop keeper began acting nervously, so we had to pull a gun on him and make our escape, but it was too late as he has reported our location to the police. We jumped into a car and started driving. The cops haven't dispatched anyone yet as our location wasn't fully known, so instead the ctOS system was sweeping the city for any trace of Aiden - as demonstrated by large circles systematically moving around the minimap. The goal was of course to stay out of these sweeps, and we employed underground car tunnels and parking garages to avoid being caught. In the end, cops didn't even show up because we successfully evaded the cameras.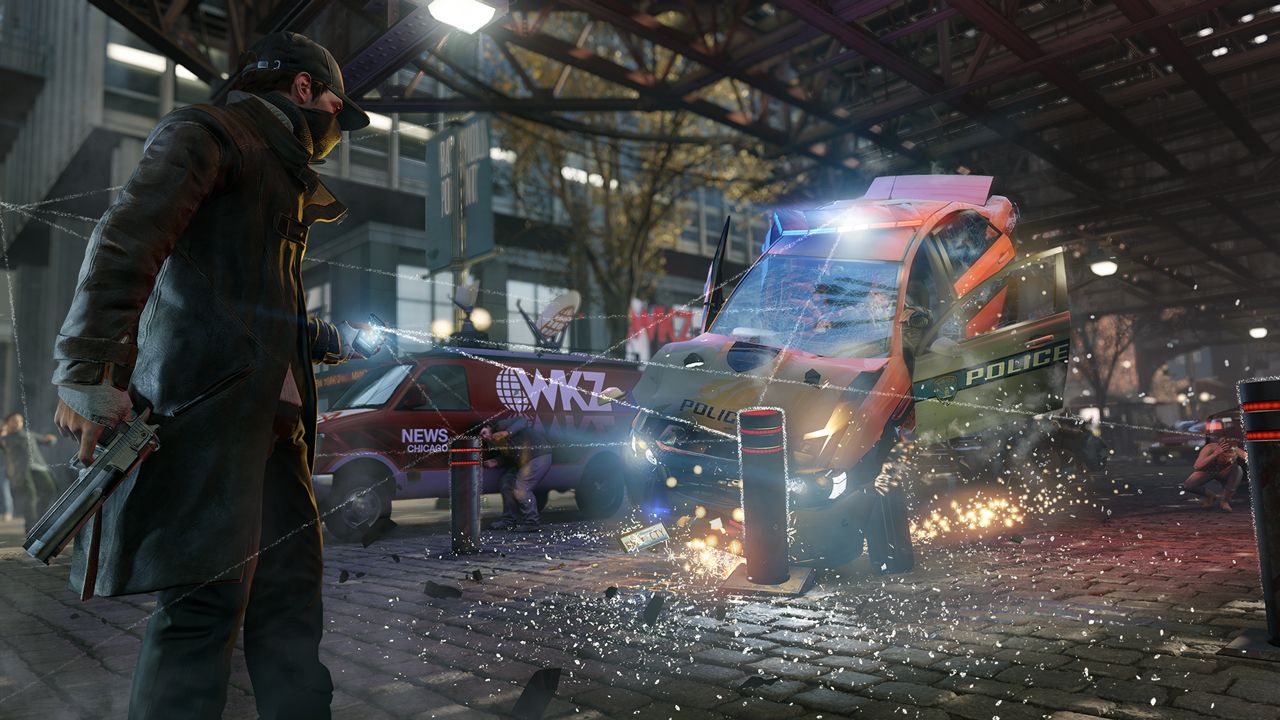 Another example of open world gameplay was our hack of a private Wi-Fi system. Aiden got into the building communications box, and was able to trace a signal to a Wi-Fi router in an apartment. He hacked the personal laptop of a person living there and we were in, looking through their webcam into the living room, seeing a smartphone on the desk. Developers say that we'd then be able to hack the smartphone and get their banking information, allowing Aiden to withdraw from an ATM. However this family appeared poor, so we made the moral choice not to steal from them, which kept our reputation in tact.
While walking around, images suddenly became distorted and our smartphone was being hacked. An enemy was trying to upload a virus into our device, and we began feverishly scanning the area for the intruder, who had to be nearby. The twist - this intruder was another player who has entered our game. Thus is one multiplayer aspect of Watch Dogs – entering the worlds of other players and trying to complete objectives. The other player's goal was to upload a virus into our phone, and of course we had to stop him. We were finally able to identify the intruder and started on a chase - the other player was driving recklessly and damaging property and civilians as he did not care about his reputation, while our demo's Aiden drove carefully. In the end, the opposing player was able to escape.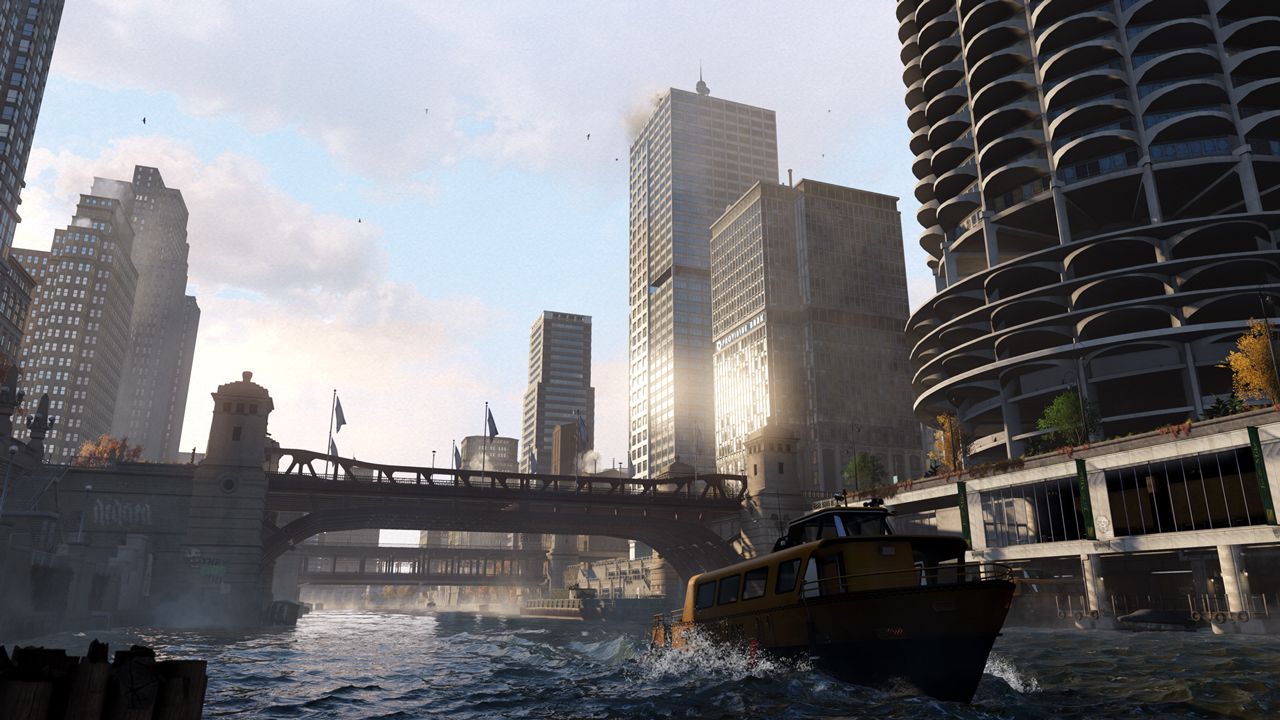 But revenge was on the cards, so we jumped into that player's game with the same objective of installing a virus into the smartphone. When the process began, we had a choice of blending in with the crowd or actively using cover to maintain line of sight. As the other player was getting fairly close, we jumped into a parked car and hid inside. After some moments, the player was able to spot us so we started on another car chase. We lured him into an alley - so that during a firefight no civilians would be hurt, as we cared about reputation. After the shootout, we came out on top and killed the other player; but this did not complete our objective of hacking his phone, so there was actually no big reward. Except, of course, the natural satisfaction of taking down an enemy.
For those concerned, the developers say that this option of invading worlds of other players can be turned off. But non the less, its an intriguing concept that further solidifies Watch Dogs as one of the more interesting games on the horizon for release this year. Watch Dogs will hit PC, Wii U, Xbox 360 and PlayStation 3 in November. Versions for Xbox One and PlayStation4 are to follow.
Comments