Sniper Elite V2 Review
A sniping game for true enthusiasts who can forgive its shortcomings
The original Sniper Elite from 2005 was an interesting experiment. It was a title that managed to find a niche in the third person shooter genre, which usually caters to wide audiences. Seven years later, the unimaginatively named Sniper Elite V2 has hit stores and brings more World War II era sniping action. Although the core mechanics remain satisfying, along with some neat new effects, the overall gameplay feels unpolished and linear compared to its predecessor.
Players take on the role of Karl Fairburne, an OSS officer who is inserted into Berlin in 1945, during the final days of World War II. Plot revolves around the plan by the USA to recruit the scientists of Nazi Germany before anyone else. Not being a World War expert, I can't comment on the accuracy of the events that take place so it's possible the developers took some liberties – a bonus mission has you assassinating Hitler. Whatever the plot devices are though, they serve little more than a vehicle for interconnecting the levels in the single player campaign, which often begin and end fairly abruptly with no indication of how you got there.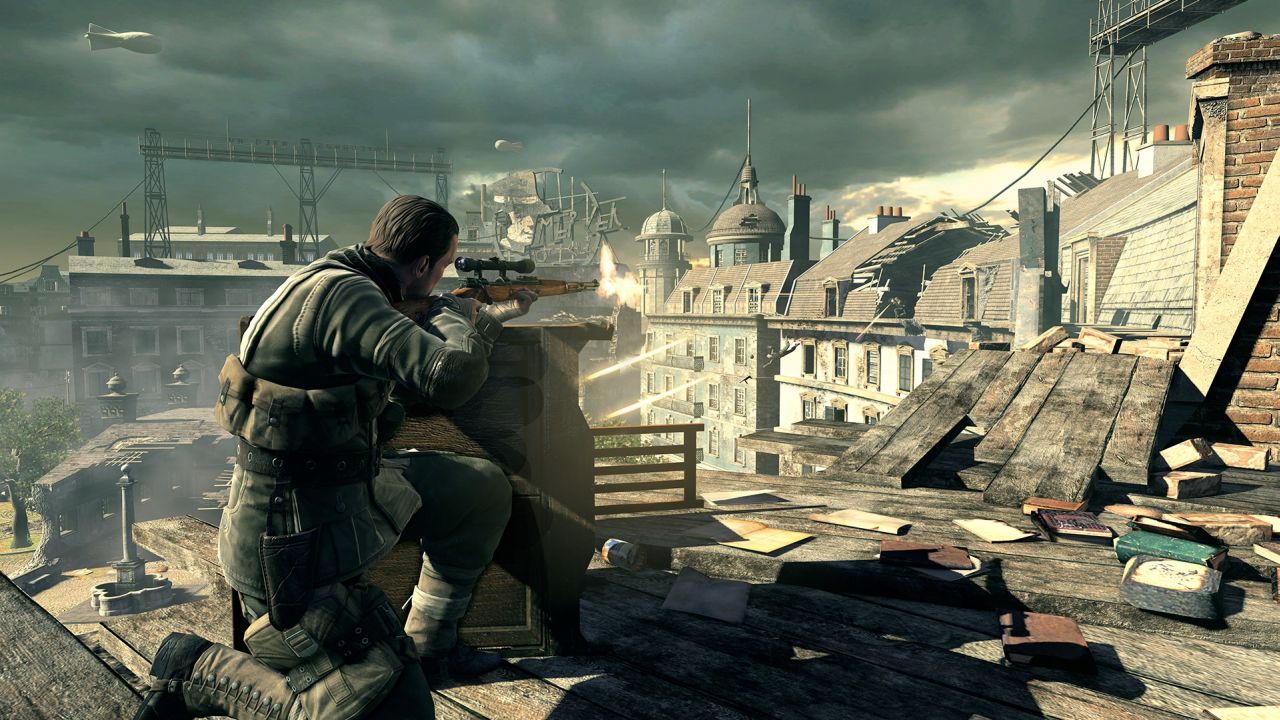 Like its predecessor, Sniper Elite V2 is a third person shooter that mainly focuses on sniping. You have the ability to carry three types of weapons at a time. Your sniper rifle, which can only be upgraded/replaced during game-driven cutscenes; a silenced pistol, that also cannot be replaced; and a machine gun. The machine gun is the only weapon that you're freely able to swap by picking up whatever your fallen enemies were carrying. You can also search most of your victims for ammo and extras – trip wire, land mines, and various grenades. Sniper rifle ammo is always plentiful, but the machine gun rounds are harder to come by so there is a strong focus on sniping even in close quarters.
Many missions involve scouting the area, taking out enemies and eventually reaching your destination, followed by escape. There is some decent variety in your objectives, though the underlying gameplay elements mostly play out in a similar fashion. It takes a while for the levels to become more open, a linearity that is in contrast to the original game. The game often forces the player into linear sections with an increasingly large amount of enemies that results in hallways blatantly littered with bodies. Outcomes of the missions are scored based on how well you did, with results posted on online leaderboards, and there are some arbitrary collectibles to find, giving the campaign slight replay value.
Comments
blog comments powered by Disqus