Sniper Elite V2 Review
A sniping game for true enthusiasts who can forgive its shortcomings
Upon starting any level, using handy binoculars you can zoom further than with your scope and mark spotted enemies, making it easier (at least at first) to assess the situation. That's where the game presents a choice – spend too much time sneaking your way around a level, or just go in guns-blazing and be on your way after a few minutes of satisfying sniping. In other words, the stealth mechanics in the game are largely broken and it's questionable if the developers even intended to have stealth as a viable alternative to the straightforward action.
There are a number of reasons stealth doesn't work. Gone are any indications of your visibility from the first game, instead you only have a radial sensor that points out if an enemy can see you and if they are alert. However, this indicator only works when you're actually in proximity. Most of the time, due to super-human AI vision, the indicator never appears and you simply begin getting riddled with bullets. Any time you're spotted, all nearby troops swarm your location and run around between cover, fully aware of your location. Turn a corner, and all seems to be forgotten as you enter a non-alert area. If you lose line of sight, your last known location is displayed as a ghost (similar to Splinter Cell Conviction) as enemies wander around in circles calling you out. Basically, it's inconceivable that someone would actually try to stealth their way through the game. It takes too long, it's mostly frustrating due to bad AI, and it doesn't offer any reasons or rewards for trying whatsoever.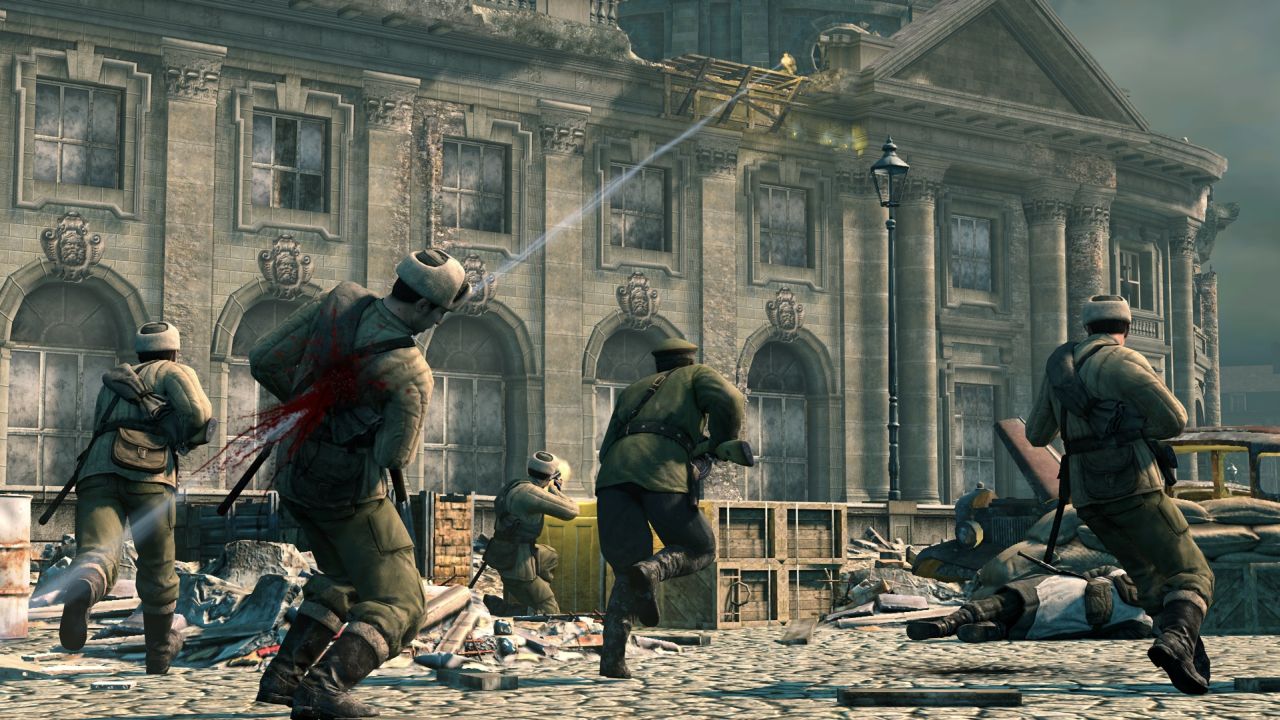 The only times that stealth is viable and also extremely satisfying is during the levels that present a systematic sound barrier that can be used to cover the sound of your rifle. Timing your shots to the church bells or factory steam is immensely satisfying and had the game used this mechanic more often – or created another mechanic on other levels – stealth would have actually been fun.
With all that said, one feature that tries to redeem the game is the core shooting mechanic. Not the machine guns or pistols, mind you, as those feel weak and inaccurate with no option to use iron sights. But the sniper rifles are a joy to use, with realistic bullet drop and scope sway, with wind also coming into effect on higher difficulties. As you hold your breath and line up the headshots, the game really does shine. Sadly, this isn't nearly enough to excuse the rest of the lackluster features.
Comments
blog comments powered by Disqus