FIFA Street Review
A unique sports offering that is much more sophisticated than its previous iterations
FIFA Street's online offerings are comparable to that of the main FIFA series. There's some Football World integration, head to head seasons and cups, as well as custom unranked games. Some of the championships found in the single player career mode can be actually played online, progressing you through the campaign should you win them against real opponents. With offline multiplayer support for either competitive or cooperative play with up to four players, this title great to pick up and play with friends, and is certain to provide a ton more cheering and teasing moments per game than FIFA.
With this new reboot, the engine from the latest FIFA game is used, giving Street a great set of mechanics to work with right off the bat. The title focuses on realistic locations and animations, most of which look rather great. Tightly controlling the ball and making lightning quick moves is a joy to watch, though some physics based player collisions can still look silly. Overall the game looks quite similar to FIFA – down to the cardboard cutout fans in the stands, now much more prominent due to their relative proximity to the playing field. Most of the pre and post-game cutscenes and celebrations are the same and can feel repetitive. The soundtrack is catchy and fitting with the style of the game, plus some DJ-like effects during pauses in play are interesting.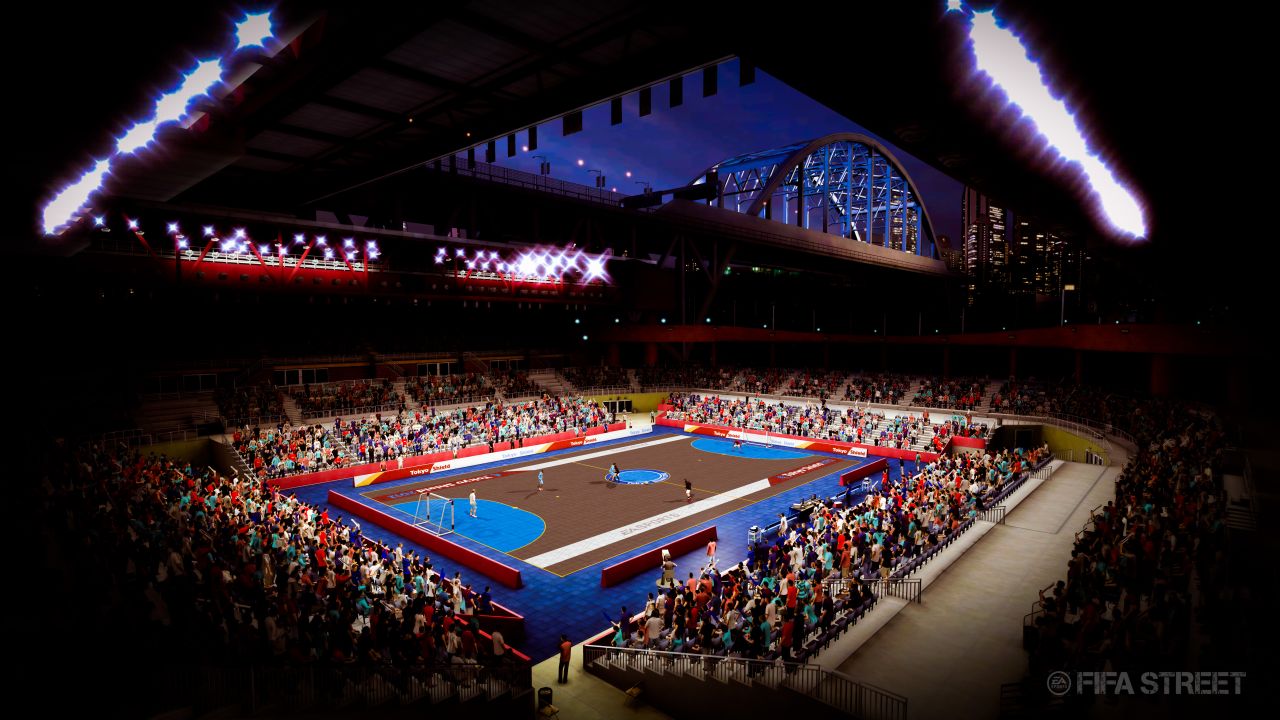 But perhaps the most noteworthy aspect of the game is its atmosphere – this isn't a game where you listen to commentary or crowd chants. Instead, the focus is on hearing the actual players, their reactions, calls for the ball, celebrations and disappointments. EA Sports has done a great job at bringing the game to life with this focus on individual players rather than the grand scheme of FIFA games. And even though, again, many of the lines are often repeated, the atmosphere is none the less impressive and very personable.
It may be tough to say just where exactly FIFA Street fits in. It's not a bad game by any means, and it certainly offers something unique for the sport and the genre. With solid presentation and satisfying gameplay, it's a nice diversion. However, fans who enjoy the global appeal of FIFA may question this spinoff title. Whereas FIFA 12 is all about making dreams come true, FIFA Street is more about the everyday experience of football that many potential players may already have in their real lives. So we end as we started – FIFA Street is a great game for what it attempts to provide, some gameplay hitches notwithstanding. And if you're looking to get tricky, there's no better alternative.
Comments
blog comments powered by Disqus