EA Sports FC 24 Review
What's in a name?
The football game series FIFA from EA Sports has been a staple for many players worldwide over the past couple of decades. This digital adaptation of the world's most popular sport has seen its share of ups and downs, competitors rise and fall, and yet it kept humming along. There have been tons of changes over the years, but the name has always been synonymous – much like when people use "googling" as the phrase for online searches. But the time has come that EA has decided that it no longer needed the FIFA branding, and the licensing costs associated with it – the game has become bigger than the brand, so to speak. With EA Sports FC 24, the first entry under the new name, the good news and the bad news is that it's still EA's FIFA.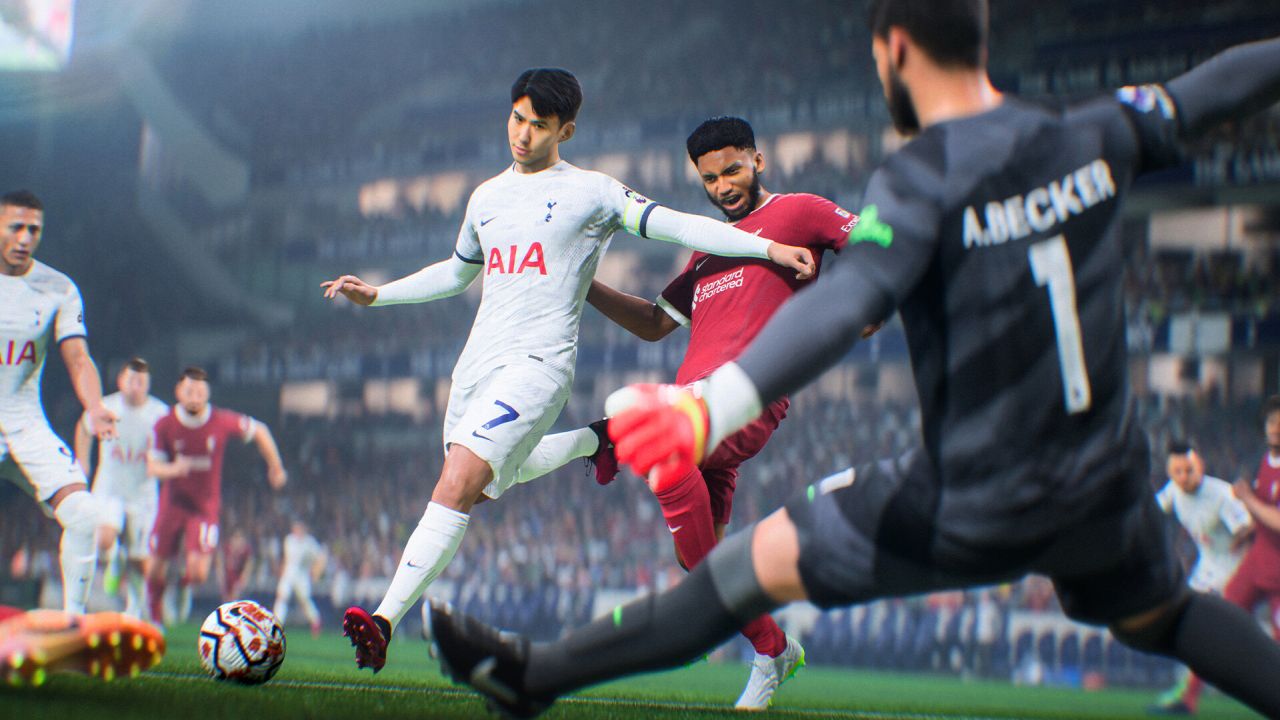 There was little doubt that EA would make this move without first ensuring that it would still be able to use its incredibly large roster of 19k+ licensed real players, leagues, and competitions; that is very much the case. Just like FIFA 23, the game still features all of the major events - UEFA Champions League, Europa League, Europa Conference League, CONMEBOL Libertadores, Premier League, Bundesliga, and LALIGA, with all teams and players included. Women's football leagues also return, with Barclays Women's Super League, the National Women's Soccer League, the UEFA Women's Champions League, and newcomers Frauen-Bundesliga, and Liga F. Stadiums also remain licensed, with Anfield, the Allianz Stadium, Santiago Bernabéu, and over 100 others. There are some ghosts of past agreements still lingering – such as missing Juventus who Konami locked-in to exclusive licensing – but otherwise it's the same fully licensed game as in years' past.
It also still plays a good game of football. When playing offline, where you are unburdened by the endless modifiers and power mechanics of online modes, the product on the pitch continues to have strong foundations. The HyperMotionV technology remains a bit of a marketing term, but it does result in players having a variety of animations and unique quirks that are indeed noticeable. All of last year's additions like the new shot types carry over, and unfortunately so do the somewhat glitchy goalkeeper animations and way too many issues with them spilling the ball for no reason. Usually things get patched or changed year to year, but the weird problems with goalie ball handling seem to have persisted.
One notable gameplay change is the addition of PlayStyles – similar to the X Factor systems used in EA's NHL and Madden franchises. Players on the pitch can now have a variety of passive perks that are meant to further distinguish their abilities. There is a multitude of these perks, such as Finesse Shot, First Touch, and Intercept, across all areas of the field and including goalies – with each perk improving the corresponding ability. Players who have First Touch PlayStyle get unique animations and better control when receiving the ball, and so on. There are quite a few PlayStyles that can be attained, but how much of a real impact they have on the gameplay is tough to determine. You can see a PlayStyle when it gets activated through an icon on the player's name, again similar to NHL. There is also a one level higher, PlayStyle+, which increases these passive boosts even further.
Elsewhere, the speed of the offline matches is coherent, and it leans towards realism, but in an accessible manner. The tactical controls on defence feel better this year, as it sort of lets you warp into standing tackles and makes the interceptions and dispossessions more viable – it almost feels like shades of old school legacy defending controls. The AI opponents and teammates continue to do okay; sometimes they can be grossly out of position due to no fault of your own, and the AI opponents are far too lax when dribbling out of the back and often lose the ball, but on the whole it's an enjoyable time. The smooth flow of the game and refreshed defending may even help you to up the AI difficulty rating this year, as the gap between Pro and World Class finally feels less like the Grand Canyon.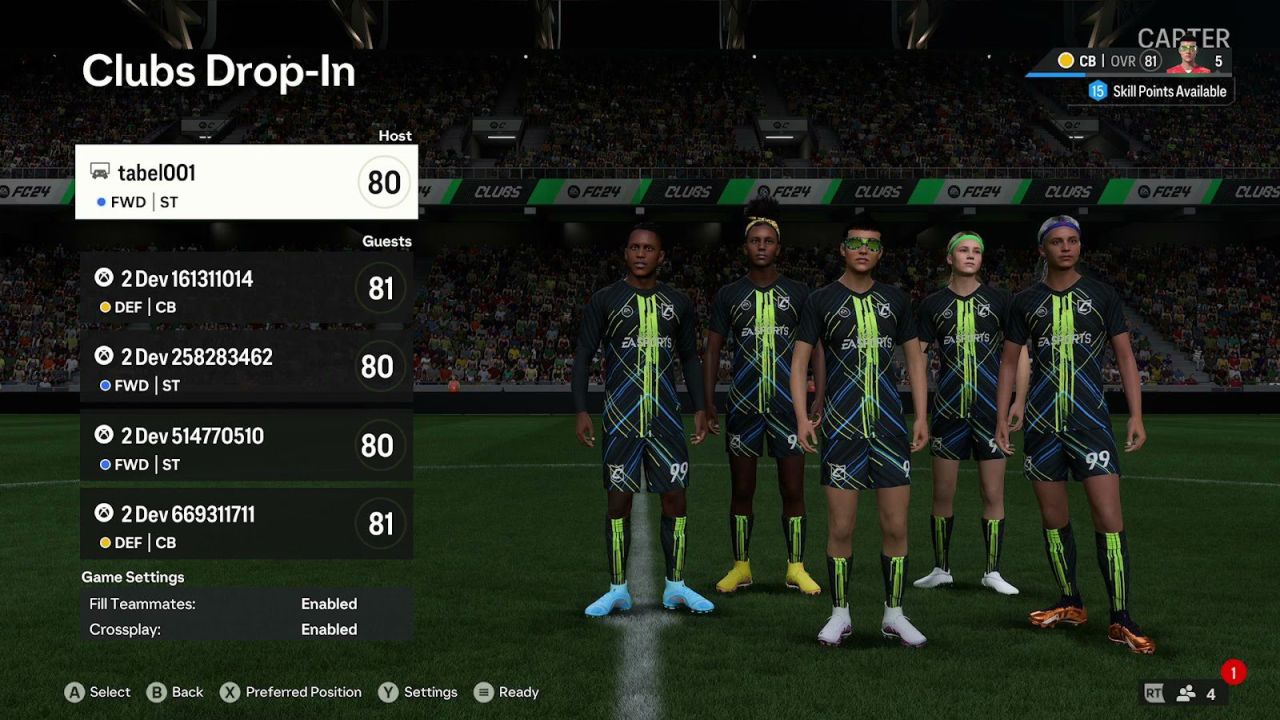 The familiar gameplay is joined by well-known modes that FIFA veterans will find few surprises in. VOLTA remains in its own little corner, trying to entice players to wear colorful outfits while playing variations of indoor and street-type football on vibrant pitches. There are no real changes here, except that everything in the customization shop now costs an exuberant amount of coins, even down to the socks. There is still cross-progression with the more professional Clubs mode, where you can create a player and control them alongside others in multiplayer and co-op matches. You will grow your player rating over time, unlock new PlayStyles, and so on. You can join online Clubs of course, and try to compete against others through some new some structural changes with League Matches, Promotion Matches, and Playoff Phases. There is also a new reputation progress system within each Club that lets you unlock things like new stadiums and vanity items. After last year's limited effort, there is full cross-play available in Volta and Clubs, letting same-gen players join matches.
But it's Ultimate Team that continues to be the dominant topic of discussion, player activity, and therefore attention from EA's development teams. This online team-building mode continues to grow and evolve, and sees the most changes. After EA's NHL trialed the idea last year, women have been added to EA FC Ultimate Team this year. This carries a variety of effects across the mode; the player card pool has been significantly expanded, meaning there are lots more players at every rating. This dilutes the amount of players too, though, and because women's leagues do not have chemistry with men's, there are new aspects to consider when building your squad. They do, at least, have chemistry with men's teams if they are the same; Sam Kerr will have a matching chemistry with Christopher Nkunku as they are both Chelsea players. The stats of the female players have obviously been buffed to make them competitive and on par with the men; but one thing that can't be tackled is their average height. In gameplay terms, it is a little silly watching 5ft women trying to win headers from 6ft3in defenders. It will definitely be something to get used to.
Another big change is the introduction of Evolution system. This allows you to improve your player card stats by locking them into a series of challenges, at the end of which they get a permanent ratings boost. You can only have one player active at a time, so you can't just boost the whole squad with each match played. The system requires the players to have a specific rating and stat limit – so you are evolving lower-level players, not making superstars even more overpowered. The objectives to evolve a player usually include just playing and winning matches with them in the starting lineup, or more specific ones like getting goals and assists. The Evolutions themselves are one-time use and can be obtained for free – at least for now, as there is already one paid Evolution that costs quite a large amount of coins. If the Evolutions keep rolling out throughout the year and remain free, this new mechanic is a nice way to get some player cards that you enjoy up to higher ratings, and gives you something more to do with your team.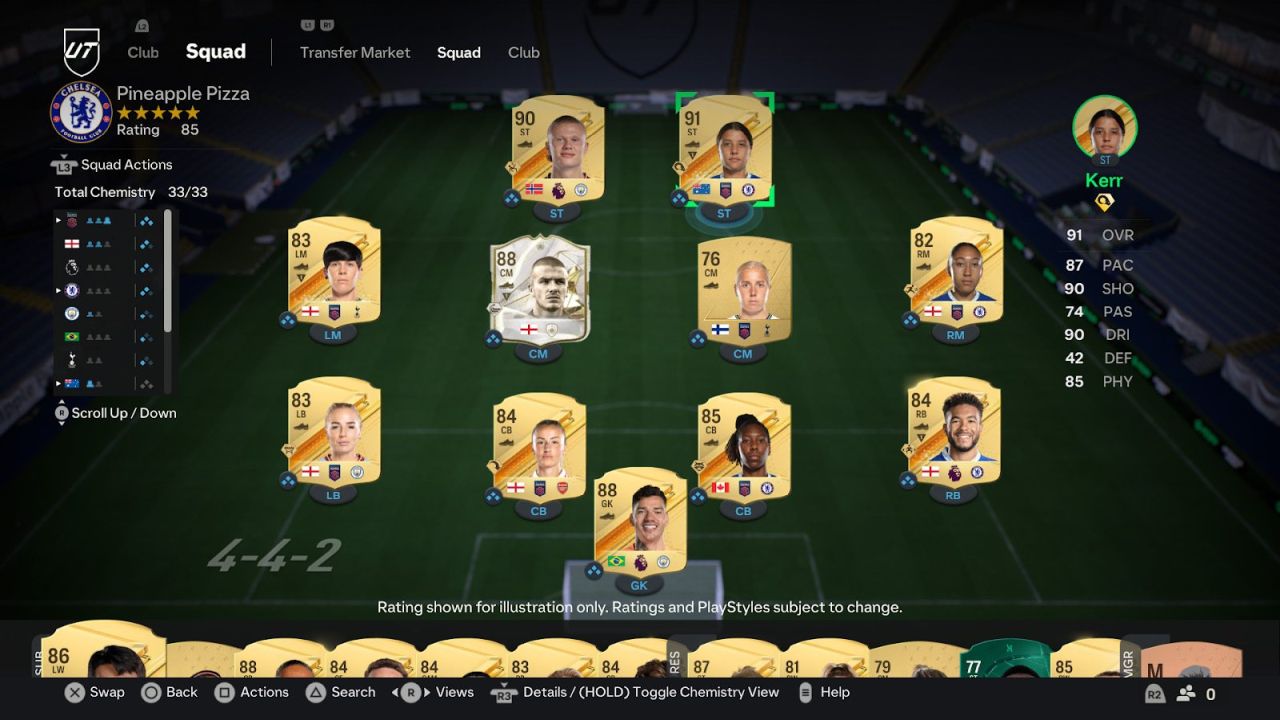 As for UT in general for this year, earning new player packs seems a bit stingy, as there are no more free Welcome packs to give your team an early boost. It's all based on luck, of course, but having played all of the previous FIFA UT modes, this year seems a bit reduced in how many packs you can earn without spending money, and the quality of players in those packs. On the other hand, new objective systems allow you to more easily earn specific themed player cards, without too much grind. Flexibility has also been added to all cards, as they can have multiple playing positions which expands their versatility.
The less popular (and less profitable) modes are those that are offline, and they see few changes. All of last year's additions return, both good and bad. In Manager mode, the Highlights mode that lets you sim through games and intervene at any time is still welcome, but the repetitive cutscenes of players entering/leaving your club building and the generic transfer rating are untouched. There are some new features, but they also have varying degrees of success. The pointless weekly training has finally been removed, and integrated into a pre-match mechanic where you can train players to give them PlayStyle boosts before a game instead. The new pre-match screens also include an overview of your upcoming opponent. Teams now have a Tactical Vision which you select, that dictates your preferred strategy. From Parking the Bus to Wingplay, there are a few options, though you can still go into the tactics settings and customize to your liking.
Training focus can now be adjusted at individual and at team level, if you are interested in such micromanagement. This ties into the new coach system as well; players can hire coaches with specific ratings in the four key areas – offense, midfield, defence, and goalkeeping – in order to increase the performance of players in those positions. The team needs a certain combined coach rating to be "optimal", so you will have to hire/fire a few of them overtime. Coaches also fall into specific Tactical Visions, so you should try to match those with yours. Regardless, the entire thing feels like a pointless and shallow gimmick that is set-and-forget. There's even a major bug that doesn't let you fire any coaches as it breaks the menu, requiring a total shutdown and restart of the game. The additions to Manager mode continue to be superfluous at best, and only some changes are an improvement.
In Player Career mode, the story is the same – both literally and figuratively. You can still choose to create a player and set out on your dream career, try to manage your coach and teammate expectations, build towards one of three personality types, and so on. You can work towards earning yourself one of those new PlayStyles, alongside the usual grind for stats increases by earning experience overtime. The weekly training has been scrapped here as well, a welcome change that only makes you train before a match and so you don't miss it by simulating time to the next game.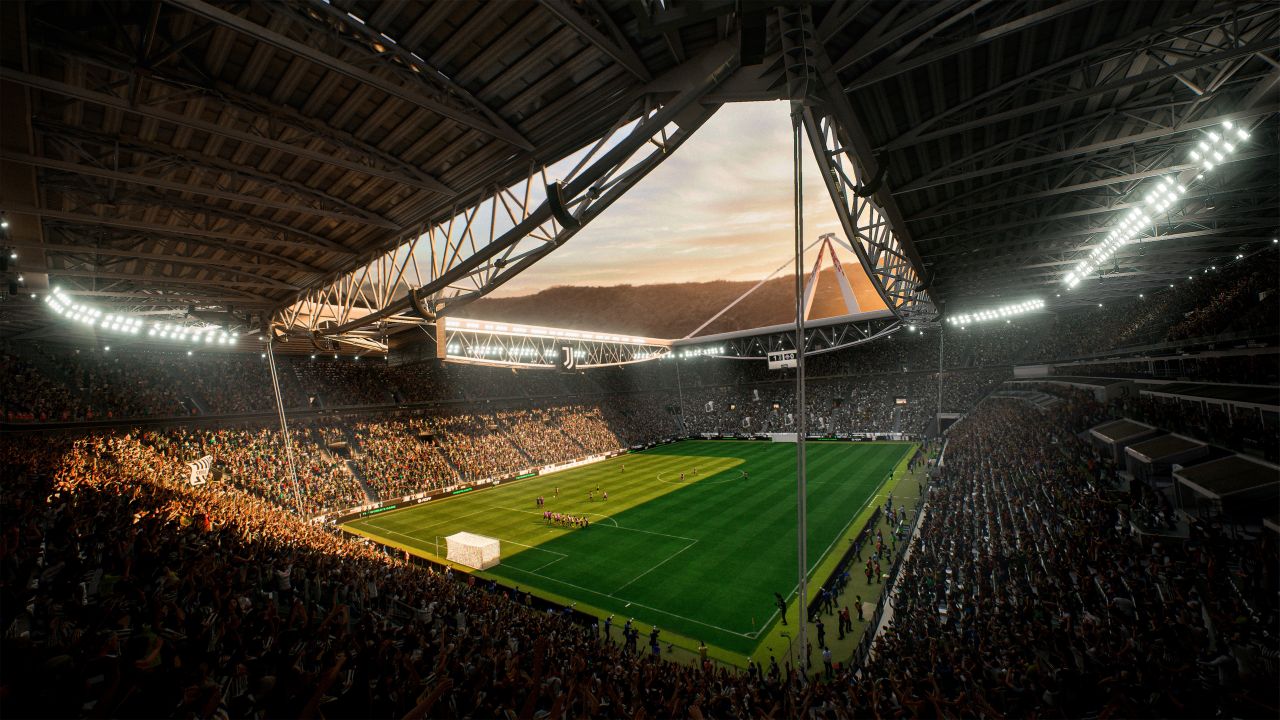 One new career aspect is the addition of an Agent menu, which is a very basic checklist that gives you objectives on how to extend your current club contract, and set goals for where you want to play next. So for example, Luton Town will just want you to play enough games, score a couple of goals and perform some key dribbles, and you'll get your contract renewed. But your agent may suggest a move to Real Sociedad, who expect you to play a lot, score some headers, and so on. For top teams like Liverpool or Manchester City, the targets can be as crazy as scoring over 30 goals and winning the league cup. The objectives system really needed some polish, and was clearly left in its early rough stages – the only way to move to a top club is to literally break league records or perform ridiculous feats like scoring 5 bicycle goals a season. It makes no real-world sense, and it's baffling that the goals were not more obvious – like simply reaching a specific player rating.
This sense of a lack of polish sadly continues to run through many aspects of the game. Even in Ultimate Team, the menus are noticeably slow this year, and there is a delayed response to even simple actions like flipping through formation options. There are menus and text that overlap with each other, and the abovementioned bug where you can't fire any coaches in Manager mode. The same songs play over and over in the menus, even in the same order. Some audio effects continue to play even after you've left the previous screen. And last but not least, we had a wild bug in career mode where one of the players on the opposing team became invisible during the second half of a match.
While EA has often claimed that this series had world-class presentation, things have been in noticeable decline over the past few years. On the positive side, last year's over the top pitch degradation has been toned down, and there are some nice new contextual graphical overlays during breaks in play, such as most fatigued players and recent shots on goal. There is a new neat ref-perspective cam during some moments. Player animations continue to be very good (when they work, most of the time), and the likenesses of the professionals is well presented. A neat detail is that crowds will leave matches early during one-sided games, leading to empty stadium seats.
The constant rotation of commentary teams prevents any one pair from reaching the same level of breadth and depth as the originals Martin Tyler (from 2006 to 2020), and Alan Smith (2011 to 2020). EA FC 24 gets another new pairing, with Guy Mowbray and Sue Smith. Their voicework is serviceable but incredibly generic, and is not as strong as the EA NHL who also went through a few commentators in recent years. Also like last year's NHL 23 mistake to remove team intro presentation elements, EA FC 24 makes the same baffling decision, and removes the player walkouts and anthems entirely. Instead we get some new scenes of the crowd and players in dressing rooms – but the audio for these scenes is terribly mixed, as you hear individual claps of the crowd, and hilarious sounds of cleats clicking on the floor as players walk. The soundtrack, once a key part of the series experience, is again only mildly enjoyable with more misses than hits. This is still a modern looking game, but there are too many obvious cracks in the presentation quality, as it falls behind MLB The Show and NBA 2K.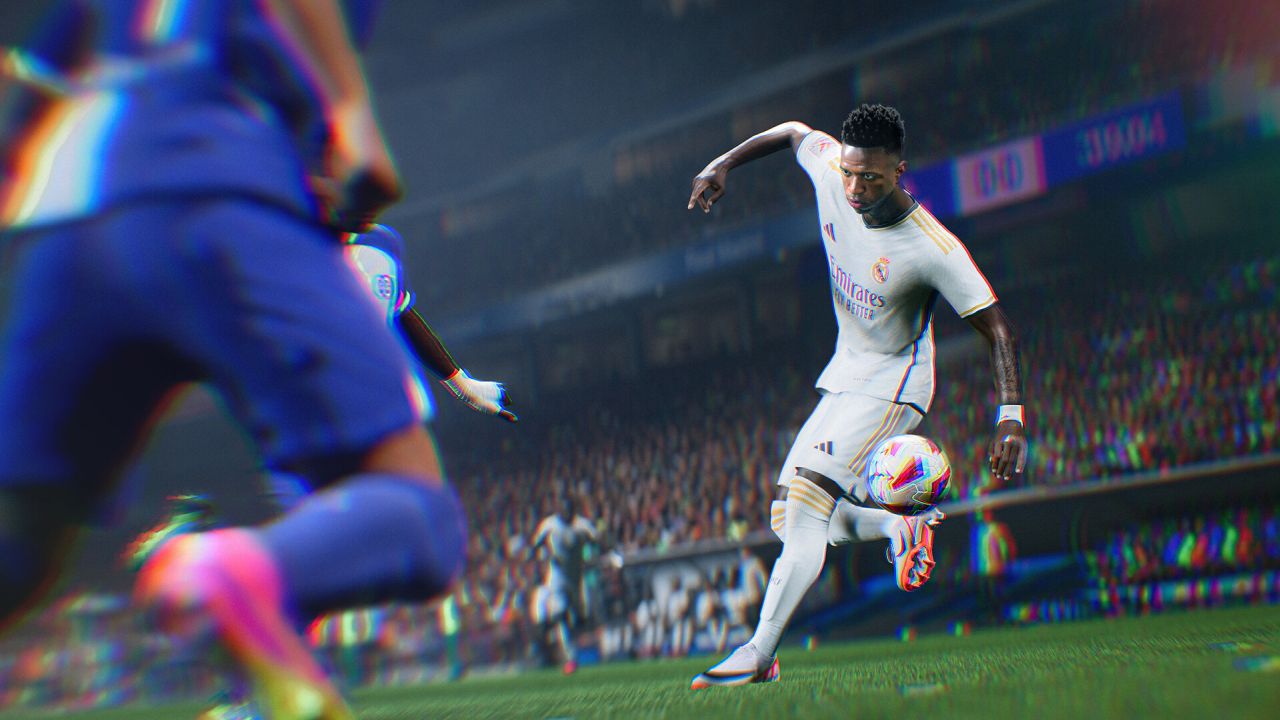 For better and for worse, EA Sports FC 24 is FIFA 24 in all but the name. This means players can continue to enjoy a huge variety of fully licensed content, and really get into the atmosphere of the world's game. It also means there is a certain level of quality to the content, lots of different modes to play, and a generally solid gameplay foundation. But it also means that the familiar issues continue to exist, with most development effort focused on Ultimate Team, and the additions in offline modes being forgettable and not very deep. Even in presentation, the game doesn't have the pizzazz that it once did, and the minor bugs and lack of polish certainly don't help. It may have a new name, but it's the same old EA football game.
Our ratings for
EA Sports FC 24
on PlayStation 5 out of 100 (
Ratings FAQ
)
Comments