FIFA 23 Review
Improvements in gameplay but little else
EA Sports FIFA has been one of the most successful yearly franchises in gaming. Year after year, for decades now, the football game has seen its share of strong and middling releases, as each Fall fans rushed to grab the latest copy of the digital version of the most popular sport in the world. With the introduction of FIFA Ultimate Team over ten years ago and the demise of its main competitor PES, its popularity – and profit for EA – has continued to soar. But things are about to change, as the publisher has announced it will not renew its license with the governing body of football, so next year's game will sport a new name and brand. What that means for the gameplay experience itself remains to be seen, but for now we have one last hoorah with FIFA 23, which turns out to be more of a lukewarm cheer.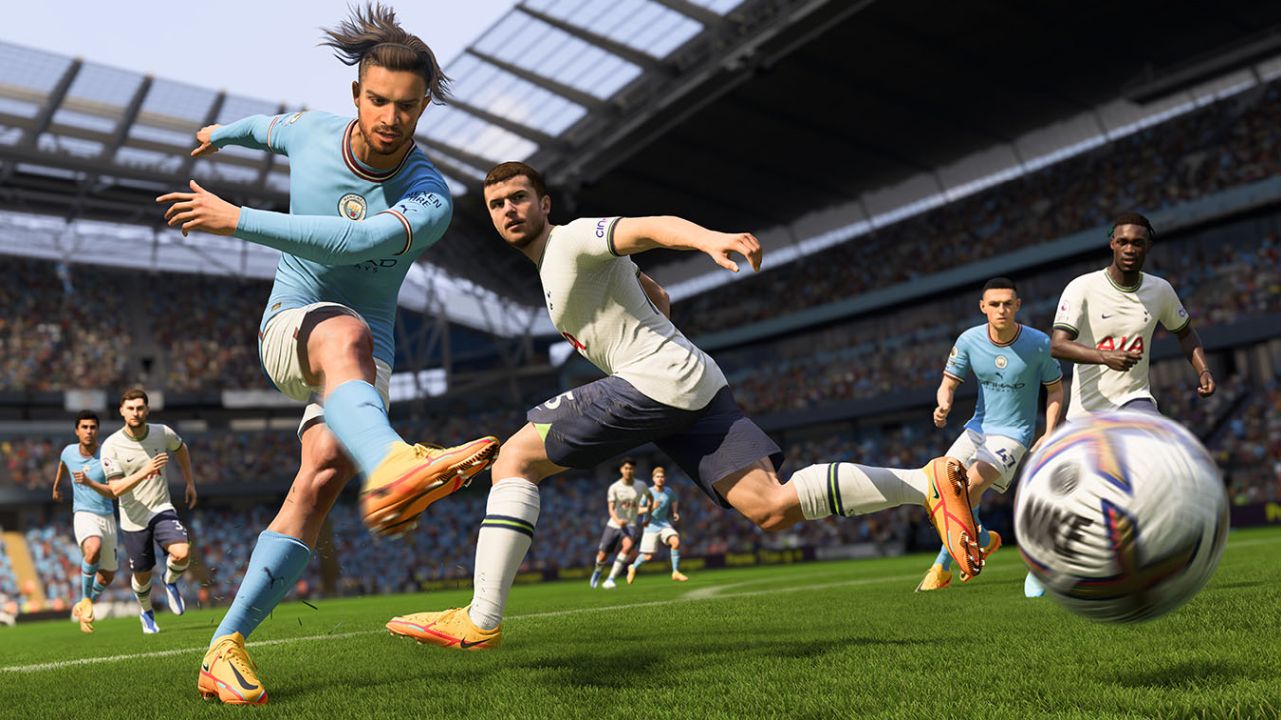 On the field of play, FIFA 23 continues to be a solid simulation of the sport, with HyperMotion2 technology being the gimmicky name for this year. Compared to FIFA 22, the matches have been slowed down somewhat, and defending feels particularly satisfying. Making the right tackle with good timing can turn the tide of an attacking move, and the referees are very good at letting the game flow and not calling unnecessary fouls. Passing and shooting remains about the same, though there is the added Power Shot mechanic, which lets you wind up for a powerful strike, but it takes a few moments and the camera somewhat comically zooms-in as it happens. The new slightly slower pace of the game allows for the acceleration attribute to be more visible, as players on the pitch have a noticeable moment or two to get up to full sprinting speed. Interceptions are also extremely noticeable and viable this year, adding further variety to the flow of a match.
Set-pieces also get a revamp after a few years of the current system – now they are much easier to understand and control, whether on corners or free kicks. Players can position an indicator on where to strike the ball, as well as direction, with the UI helpfully providing a visible path and guides on where the ball will go. It's a good system that finally removes the confusing thumbstick flicking of the past. New penalties are simple and just need a timed strike and general direction. Animations flow well for the most part, with neat little additions like defenders putting their hands behind their back, and no awkward collision physics during play.
Where the game falters, however, is with the goalkeepers. It's been a few years since the last time netminders were an issue, but alas they are again a liability. Their behaviour is inconsistent and often glitchy, with lots of weird animations, spilled balls, missing easy saves, and just generally stress-inducing physics anytime they are involved in the play. As always, things will get adjusted over the course of the game's yearly lifecycle, but at launch FIFA 23 plays a very solid game of football with some very nice tweaks, and questionable goaltending.
In terms of new content, this year's game is a bit thin. Offline player career hasn't got many changes from last year – the main new addition being a personality system, which gives your avatar passive stat boosts or lets you eventually ask for a raise. You can now make decisions over the course of your playing career that impact your attitude in one of three directions; these decisions come up throughout the season and are usually along the lines of how to greet your teammates on the first day. The decisions have three options that correspond to the three personality types, and the game tells you what the resulting boost will be – which leaves any guesswork out of it; you can ignore the background text entirely and just pick what stat boosts you want. Another thing you can do is invest or spend your income on various ventures, that either return a profit later or again give you personality points. But all of this is extremely simplistic and doesn't add much to the experience. New cutscenes have also been added at key points, such as joining a club, making the first team, and so on – but again, these short clips are the same, no matter if you join a top club or a small one, making them feel very low effort. Not to mention, the game still struggles to make them look good, with wooden animations and poor interiors.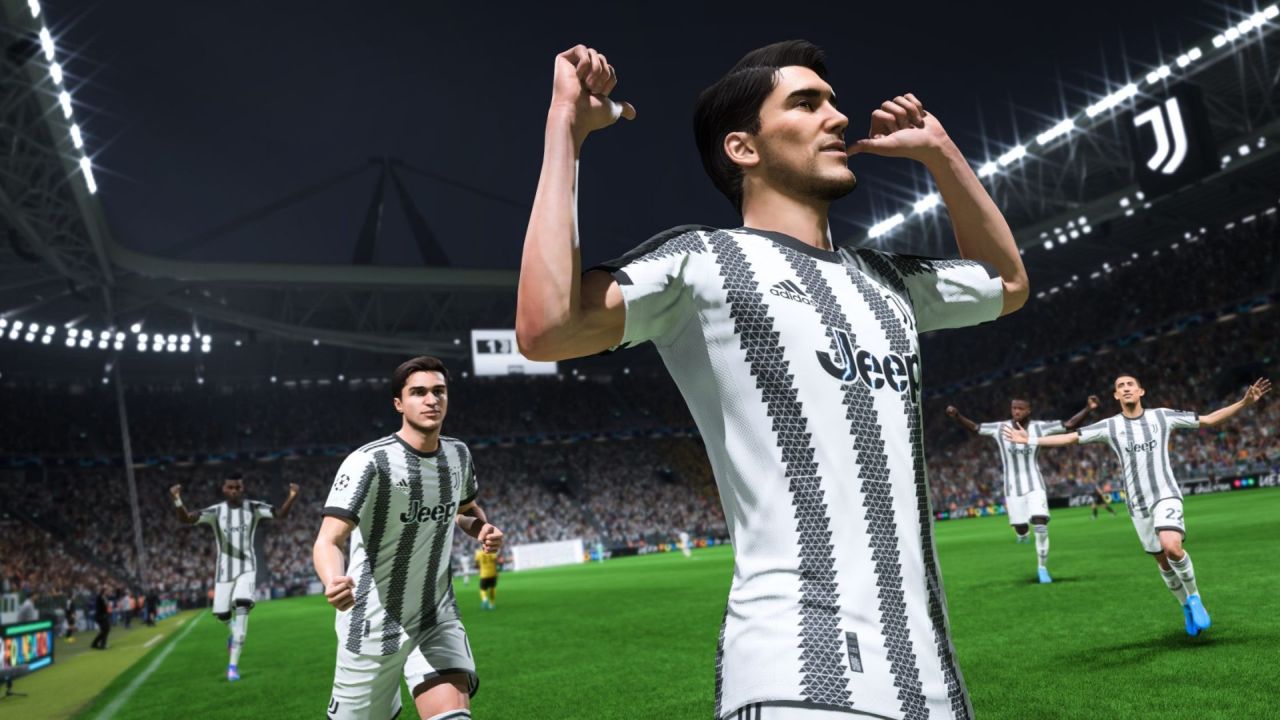 In manager career mode, the additions are again superfluous and half-baked. Taking control of a club remains an exciting and lengthy venture, but there aren't enough improvements or streamlining in the mode. There's a new transfer analysis screen that arbitrarily evaluates whether or not you got a good deal on a new signing, literally down to the last few dollars. It's rather pointless and doesn't affect anything. There's also a very basic tension icon that pops up during negotiation scenes, that gives you an idea if you should keep haggling, which is mildly useful.
Manager career mode also has short cutscenes that have been added throughout – but they are just as extremely low effort as those in player career. New this year, is each time you sign or sell/loan a player, there is a scene of them walking in/out of the club building. These cutscenes are hilariously (and later annoyingly) overused – you get the same building no matter what club you control, and it's the same scene whether you just signed or sold a multi-million dollar superstar, or a minor prospect, and whether you sold a club legend or just let some young guy leave on a 12 month loan. The returning dialogue scenes for when negotiating deals are, for some reason, limited to your office or a restaurant – again regardless of player caliber or your club tier; this seems to be a bug because previous games had plenty of different locations appropriate for the size of the deal. The new and returning clips seem very poorly and cheaply implemented, and are actually detrimental to immersion.
One new aspect in both player and manager careers is the ability to play the Highlights of a match, falling in between playing the whole thing normally and doing a quick sim. This transports you between key moments of the game, such as a crossing opportunity, solo run, corner, or one on one defense, and letting you play a brief slice of the match as you normally would. These can be hit-or-miss, and as soon as the moment is over you're fast forwarded to the next one. In player career, using this sim option prevents you from completing manager objectives, so it's not very useful; and in manager career, it again leaves you with too little impact on the game. This mode exists in other sports video games, and while it works here on a technical level, it just doesn't seem to be a good fit.
In other modes, VOLTA returns as the arcade-infused, fast paced street football type mode. You can create a player, outfit them in some very colorful clothing and accessories, and take on a variety of game modes both co-op and competitive. The mode has been more heavily integrated with Pro Clubs this year, even falling under the same menus. You can take your VOLTA avatar into skill games, earn Clubs experience from VOLTA matches, and so on. There's even shared Season Progress between your online Pro and your VOLTA player. Otherwise, the experience remains largely familiar across these two modes, aside from the typical expected things like new customization items and pitches.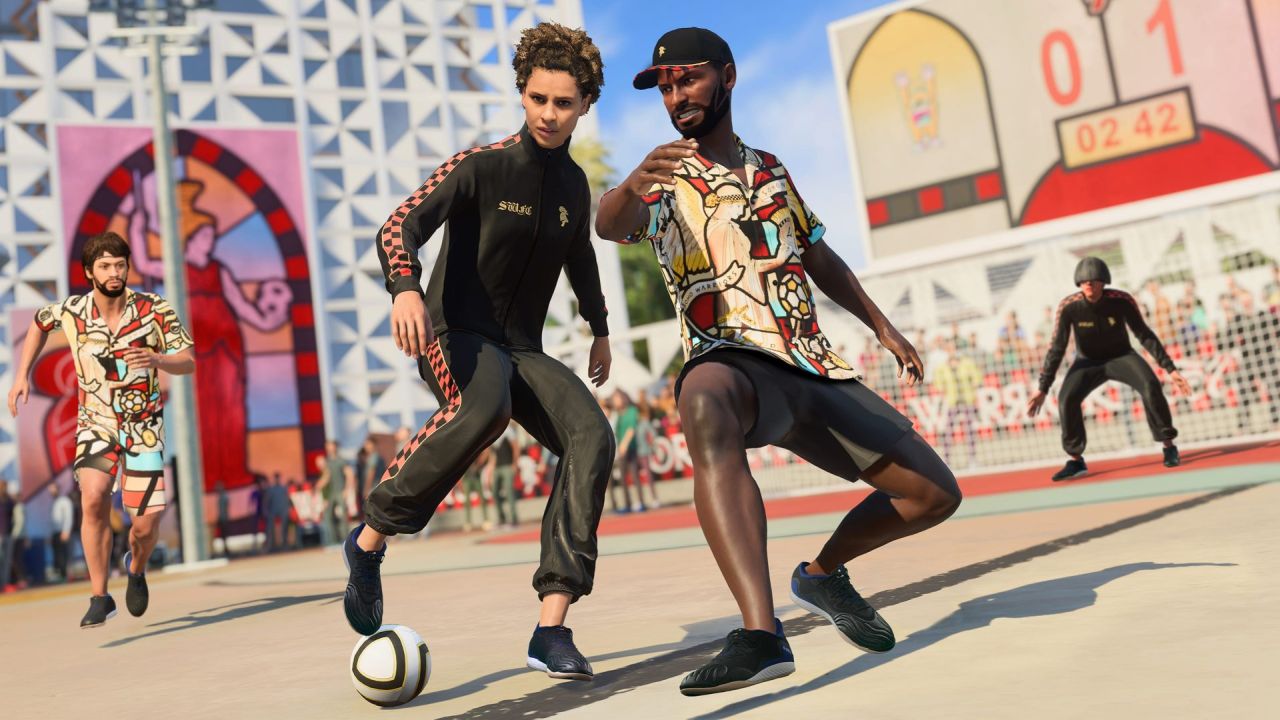 One major addition to FIFA 23 as a whole is optional cross-play. The developers have finally combined player pools, as next-gen consoles and PC can play with friends and against the world, and so can last-gen players in their own pool. FUT marketplace is now combined across consoles (but not PC or Switch). Cross-play is enabled in most modes, including FUT and Online Seasons – but the major missing element is Pro Clubs. This is an unfortunate omission that seems like it would be the most needed one, given that the player population in the mode is already fairly low. There's a dedicated Friends button on the R2 trigger that can bring up your friends across different platforms; while this may seem convenient, this button exists on far too many menu screens, to the point of causing constant annoyances when you use it by accident. While on the subject, another annoying button is the Training Center, now accessed by pressing the touchpad and again appearing across virtually every menu. This button prompt doesn't go away even if you disable the mode entirely from the settings. The training center itself is a nice area to get to grips with the very basics of the game, but it's entirely unnecessary to be so deeply ingrained into every single menu.
And thus we arrive to FIFA Ultimate Team (FUT), likely the most popular mode. From competitive Seasons against other players to single player Squad Battles, this player card collecting and pack opening mode still strives to help you build the best team around. The main change this year is a revamp of the long running Chemistry system – at least in how it's generated, as it functions still as a passive boost to the entire team. Gone are the direct links between players, asking you to match player club, league, and nation between those adjacent on the pitch. Now, you are free to match those same elements for the entire squad, regardless of position. Players also now have a Preferred Position and up to three alternatives, and with the position modifier cards it's possible to adjust them to your liking and better team fit. Players who are not in their appropriate position no longer get any chemistry benefit, not even partial – however, negative attributes have been removed, so at worst you're just getting the basic player performance. On the one hand, these changes provide more freedom, but on the other hand it removes much of the strategy and creativity. Gaining maximum chemistry is easy by matching either of the three elements – but it's expressed through a very needlessly convoluted Points system, which thankfully can be ignored if you already understand the basics. The new system is fine, but it needs to be better expressed in the future.
In modes, FUT gets a new Moments mode that is somewhat similar to what NHL HUT has. Functionally similar to the Highlights in career modes, these moments transport you to a gameplay scenario and give you a specific challenge. All of the basic Moments are extremely easy, like making a few passes or taking a shot on goal, and should have been combined together more, as it takes longer to get through the menus and setting up the game than it does to complete the moment itself. Things get a little more complicated in special series of Moments, such as current ones focused on Mbappé and Jürgen Klopp, as you have to win matches and fulfil more demanding and precise conditions. Completing objectives in these moments earns you FUT Stars, a new currency type, which can be spent on – you guessed it – FUT card packs. The card pack opening remains a controversial aspect of the mode, but players should still be able to put a decent team together without spending any real money, as we always do for these reviews. Completing the many objectives in the mode earns you coins, which can be spent on packs. From our experience though, this year's packs are quite stingy compared to FIFA 22. After opening quite a lot of them, we got barely a sniff of any high rated stars, and it felt like packs had too few players and too many utility cards (training, contracts, etc). It's all relative and based on luck, of course, but in our experience FIFA 23 seems comparatively a bit too reserved with its card draws.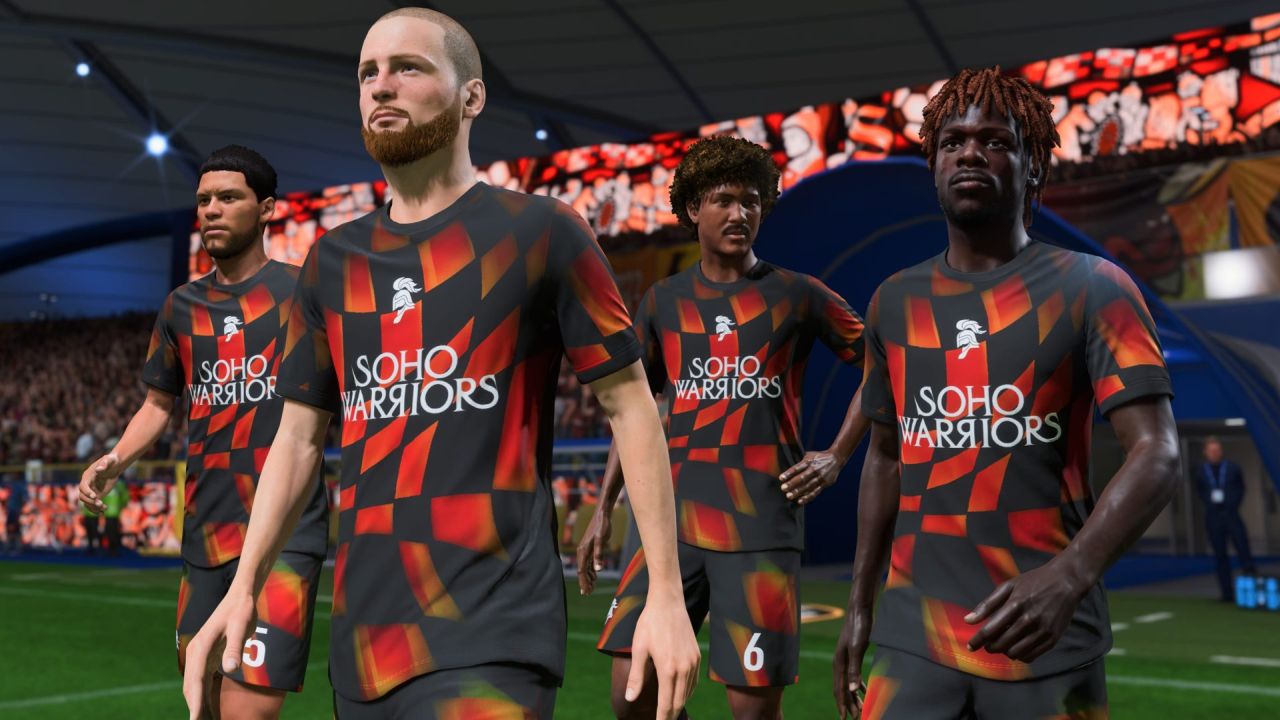 The FIFA series has always prided itself on its authenticity and licenses, and while we'll see what changes next year, this final edition is largely up to the typical high standard in this regard. The game still includes over 19k players, 700 plus teams from all around the world (though missing a few Serie A clubs as Konami beat EA to the exclusivity deals, but Juventus is back), and tons of stadiums. It's also licensed to showcase the UEFA Champions League, Europa League, Premier League, Bundesliga, and many others. FIFA World Cup Qatar 2022 content is planned as a free update for later this year. Real life managers have also been added to the game, and you can even play as them in offline career modes. The women's side of the game also got a major expansion, as female players appear frequently as referees, and now even as player agents, club staff. Players can also take on women's club teams with full modes for Barclays Women's Super League and Division 1 Arkema, as well as cup competitions. It is always nice to see this side of the sport expanding.
If there's one area though where FIFA has been in clear decline, it is in the presentation. Once the leader of the sports broadcast experience in video games, the series has been becoming increasingly lacklustre. We're still down to the single commentator pair across all modes, and their delivery continues to be largely the same and lacking in updates. There are a couple of different contextual cutscenes before key moments, such as the opening game of the season or a clash with rivals – but just like all other new clips in the game, these are very brief, poorly put together, and just do not look good. With the game now officially de-coupled from the last-gen version, things like the terrible crowds of clones waving flags at a noticeably reduced framerate look quite poor by modern standards. Menus are fine, but are a bit too slow in mode modes, even offline, which again shouldn't happen on a next-gen console.
We've already touched on manager mode issues with the same rooms for all events, and with a variety of in-game hiccups that were also observed, FIFA 23 lacks a bit of polish. There are things like female referee hair clipping/freezing, Madrid banners strewn across Goodison Park, cameras showing the wrong player during pre-game warm-up highlights, and players just glitching around during those same pre-game scenes. The new grass damage effect is superficial – players can leave streaks on the grass from tackles and other interactions, and it remains for the whole match. It adds a bit of realism, but the effect is overblown, making even top stadium pitches look like they can't handle a match without sustaining a ton of damage to the grass. FUT modes had a lot of disconnects and errors. The game also constantly reset or lost controller preferences, needing them to be readjusted. On a few occasions in different modes, the menu UI just failed to load, and a restart of the game was needed.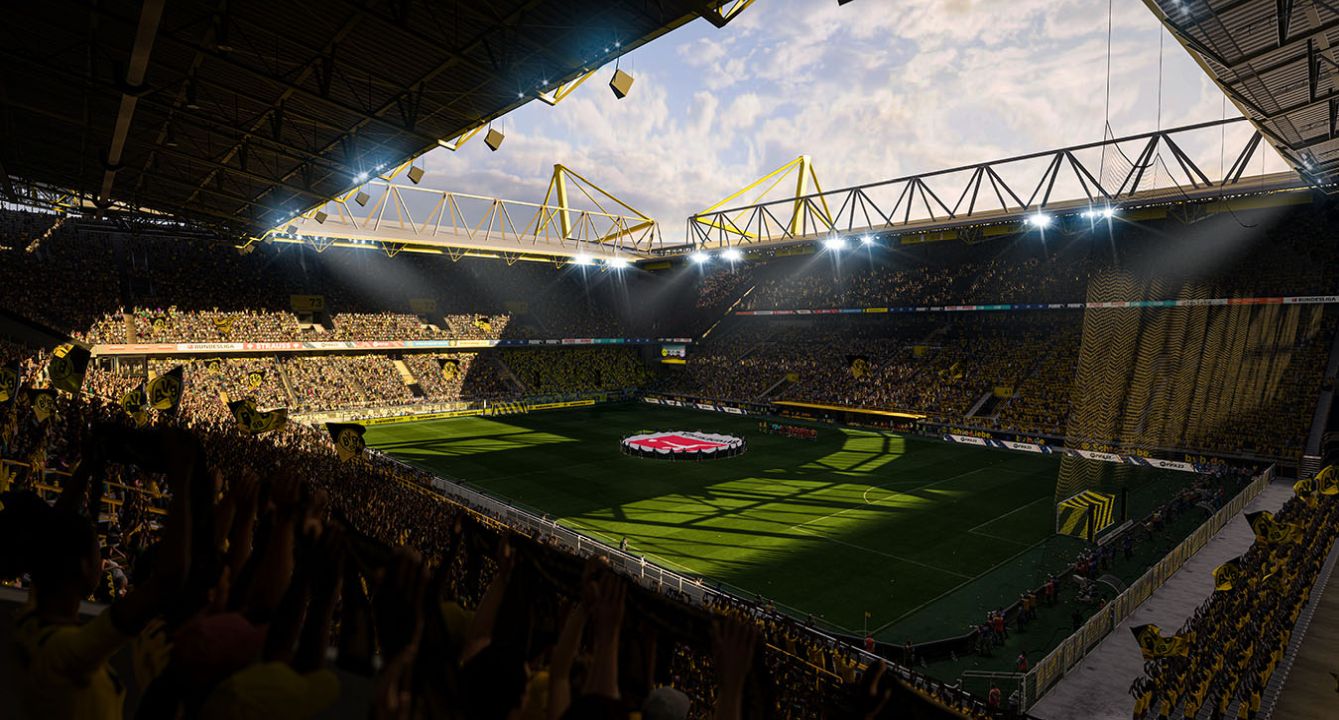 FIFA 23 is not the strongest release to end a game franchise brand on. It feels rushed, like the series is ready to move on, but is still obligated to deliver a new product this year. The vast majority of the changes are either superficial, or poorly implemented, and in many cases it's both. There is a lack of polish that is felt across all modes, as this year's entry doesn't live up to its own high standard. Thankfully, at least the gameplay remains strong with some good changes – though goalies need addressing. For casual fans / FIFA 22 owners, this is an easily skippable entry, and the hardcore players will too be a bit disappointed by the thinner than usual offering.
Our ratings for
FIFA 23
on PlayStation 5 out of 100 (
Ratings FAQ
)
Comments