Gran Turismo 6 Review
Driving in circles
After a lengthy five year wait for Gran Turismo 5 as the franchise made the transition across Sony's PlayStation platforms, fans were met with tons of cars, tracks, and plenty of gameplay value for their money. Gran Turismo 6, meanwhile, arrives on PS3 just as Sony's new PlayStation 4 has already hit store shelves. Platform considerations aside, GT6 is a notable update for the series. But after three years the changes it brings come across as fairly unsubstantial, offering little more than a few touch ups and putting the aging PS3 hardware in a negative light. It's still a highly competent simulation racing experience, but one that doesn't offer any significant strides for the franchise.
It seems fitting to address a few technical aspects first after GT5's somewhat rocky start. Gran Turismo 6 is a much faster title when it comes to loading times, and navigating the game's simple and intuitive menus. Whether it comes to the garage, dealership and tuning shop menus, you can quickly browse and perform all necessary tasks. There is no longer a lengthy mandatory installation. Unfortunately, there are still performance shortcomings, as the game still has extended loading times when actually trying to start the race, leading to about the same amount of waiting as in the past. It's still as disappointing as it was three years ago to be waiting over a minute to race a thirty second section of a track.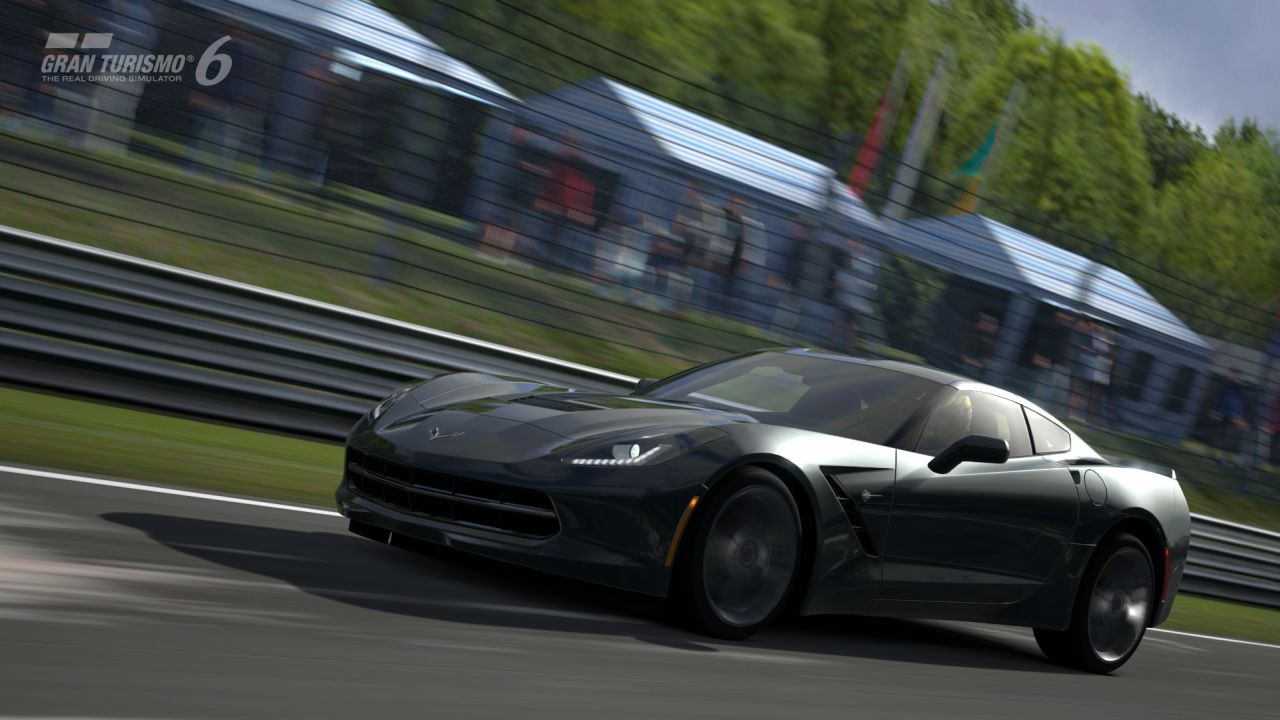 The career mode plays out in familiar fashion. There are multiple competition tiers based on the car performance, ranging from National B to International A to S. Each tier contains a large number of events, and racers can earn up to three stars from each race. These stars are the new progression system, instead of the classic Experience based unlocks. Earning enough stars in a tier unlocks the final championship race and subsequent license tests. Complete those, and you're into the next tier. The career progression is well balanced and easily attainable for most players – you earn at least one star just by participating in a race, regardless of finishing position. To unlock the final of a tier, only up to 25 stars are required. As such, skilled players will only need to hang around a tier for about 8 to 10 races before being able to move on. Of course, you can always return later and complete any events you've missed or chose to skip.
Many of the events have special car requirements, but most allow for almost any vehicle as long as it falls under a specific performance limit. These loose participation demands help the game feel very free-flowing and rarely require players to buy new cars. In fact, it is entirely possible to complete the career mode up to class S with less than 5 finely tuned cars. That means you should have enough money saved to be close to purchasing an S-class car, which are the most expensive in the game, at over 1 million credits each, and are a big step up in price from the previous racing tier.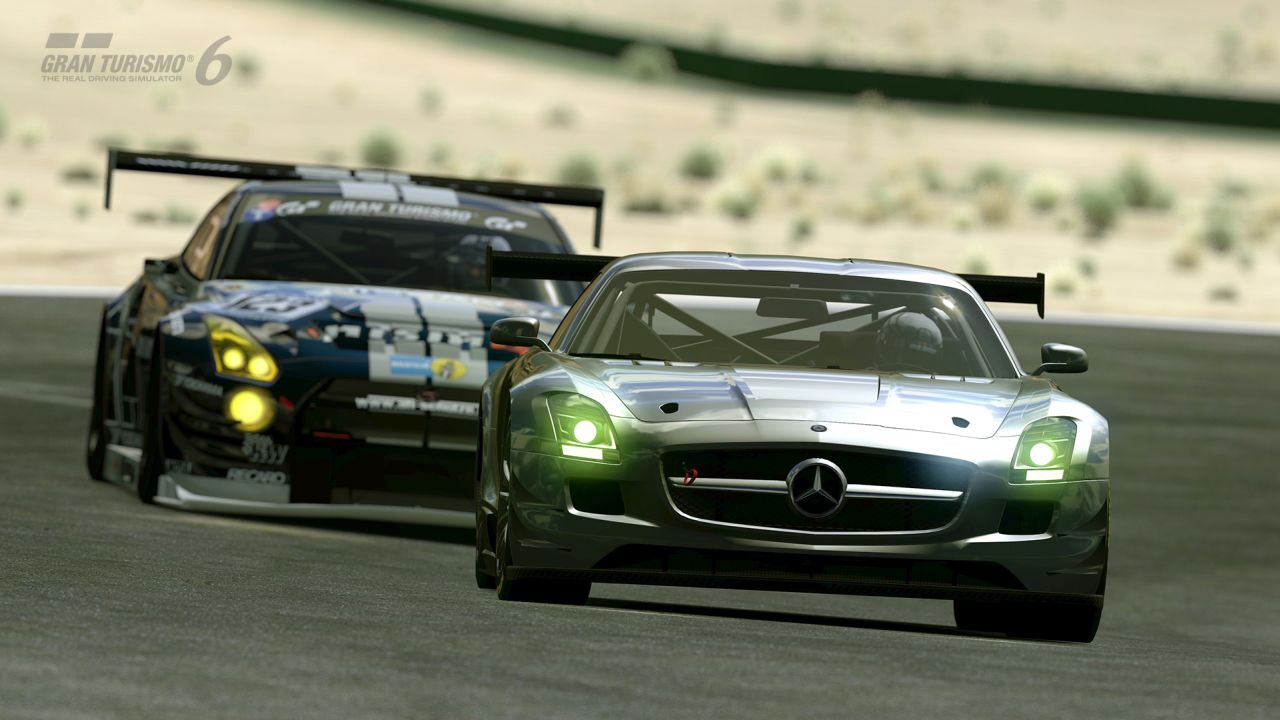 On the subject of cars, pretty much all content from Gran Turismo 5 makes a return, with slight tweaks when it comes to stats and performance. No longer are cars classified as premium or standard, though it is still plainly visible those that are not up to scratch on the level of detail. A few of the standard cars have been converted up, and with about 1200 in total, GT6 remains a collector's dream game. That number is still inflated due to the 5+ different versions of Honda Civics, Nissan Skylines, and etc. It is also cumbersome to sort through all these cars – you can only sort within each manufacturer storefront, with no easy way to bring up all cars to see what your next purchase should be. But at least unlike other racing titles, the developers' passion not just for modern supercars but also for the classics is evident and remains unique to the franchise. The aspect of a used car dealership has been removed, and so has the car sharing feature.
All of the tracks also make a return from the previous entry. None of the courses have been updated in any way, and in fact they even feature the same billboards as before, which is somewhat disappointing. However overall, alongside newcomers such as Silverstone and Bathurst, the 37 course selection in GT6 is impressive and ensures that you're never bored of racing the same circuit. There is a multitude of versions for many of the tracks as well, giving the game further variety. The track editor from GT5 is missing, though it is promised to be added in a future update.
On the other hand, a few new visual options are available. On night tracks, the game actually simulates the night sky with accurate positions of the stars and constellations, and during long races you can notice the passage of time, with the moon and stars moving. On some tracks, players have an option to adjust both the time of day and the weather. Offroad racing remains challenging.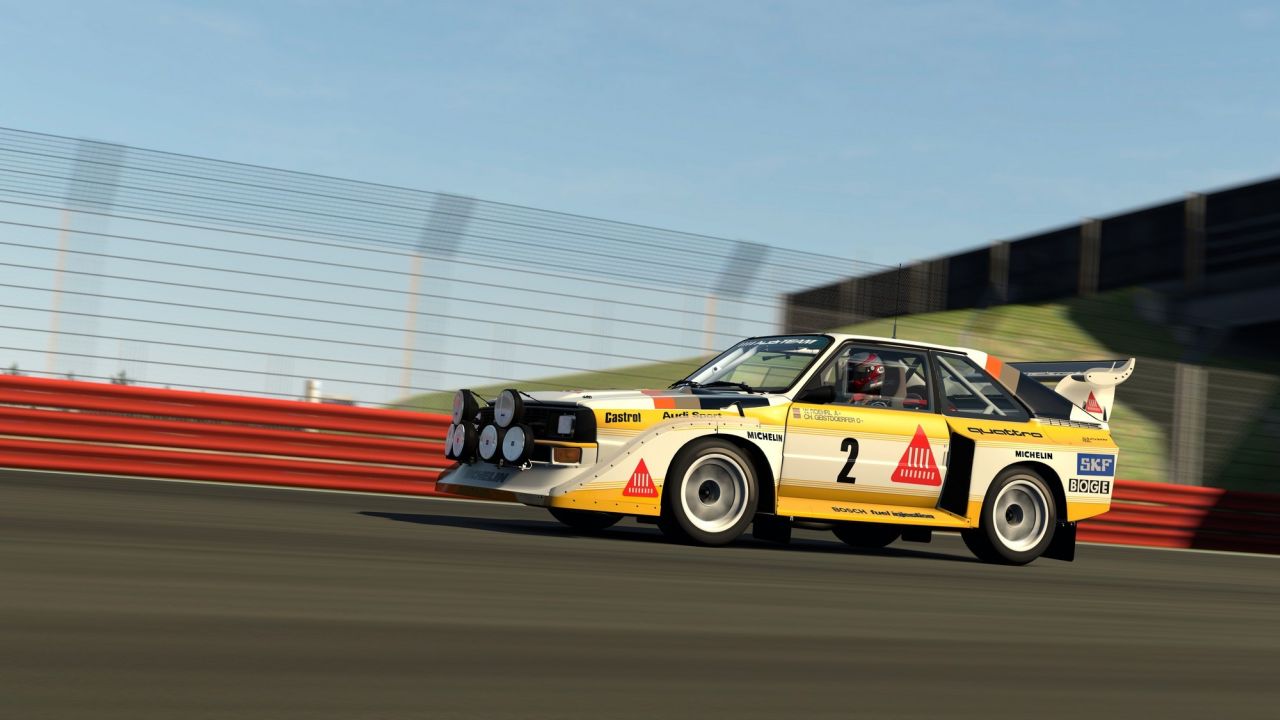 Fans have been a bit concerned with the game's economy ever since the news broke that microtransactions have made their way into the game for the first time. However, rest assured that there are no major problems when it comes to earning credits. If your end goal is to complete the game, you should have no issue getting a nice ride for each tier, and tuning it as necessary to achieve victory. Getting into the S class might need some saving up, but it is certainly attainable and decently fast, too. Collectors will have a tougher time - you would need to complete most of the events, which pay out decently depending on your pole position; the game also hands out fewer prize cars compared to GT5.
Outside of career mode, the game has an odd three-event scenario on the moon. You drive a rover from point to point and experience all the weird physics that one might expect in reduced gravity. It's a decent distraction but not much more. The other special event is Goodwood hill climb. Here, you take on the short course over and over with a variety of iconic cars provided. More cars get unlocked as you progress further through the main career. This is a pleasant, though repetitive, distraction that's quick to do (excepting those dreaded loading times). Finally, the B-Spec career from GT5, where you had to oversee the life of an AI driver, has been removed, and chances are you won't miss it. However, the developers do say it may be released as DLC later on.
Comments
blog comments powered by Disqus