Wonderbook: Diggs Nightcrawler Review
Crime caper on your carpet
It's fairly annoying buying a new peripheral and then watching it gather dust during an immediate drought of games to play for it. Despite the PS Move motion controller being an excellent piece of kit, it's failed to gather much enthusiasm from developers. So it's a big ask to invest in Sony's new Wonderbook, knowing that despite being out since last year, Diggs Nightcrawler is only the second title released for it.
We reviewed the first game, the Harry Potter themed Book of Spells and found it to be an enjoyable effort for youngsters. If you're yet to pick up the Wonderbook, you'll find that the Potter game generally comes bundled with it. Oddly though, you can't buy it with this game bundled instead.
For all you newbies out there, the Wonderbook is a hardcover book slightly larger than your average magazine and has 12 card pages of AR (Augmented Reality) images for your PlayStation Eye camera to read and translate into onscreen graphics, in pop-up book fashion. So, yes, you will need the PS Eye and Move controller too, which are sold separately or in a larger bundle with the Wonderbook.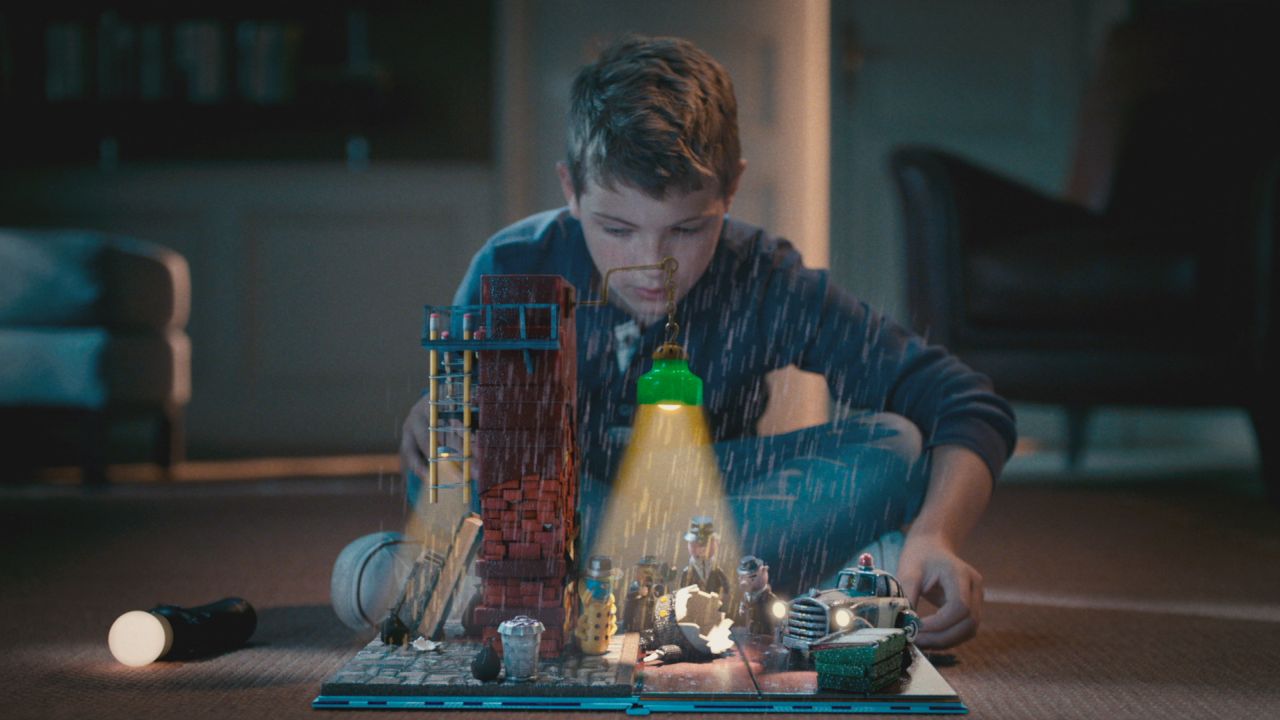 Ideally, you'll have the camera pointed at eye-level with you sat on the floor in front of your TV. A reasonable amount of space is needed to get the book to fit in the picture along with some space around it to move it around. For those without the freedom of the living room, it is possible to play on a bed, but setting up the camera to a decent level can be awkward and the Wonderbook prefers to be on a permanently flat surface.
The premise of the game itself is that you are helping private detective Diggs Nightcrawler, solve the mystery of who bumped off Humpty Dumpty. Characters throughout the game are taken from classic nursery rhymes. The three little pigs are coppers, Itsy Bitsy (Spider) is a club singer and so on. The setting is influenced by old detective movies, crime noir films with a sprinkling of the likes of Who Framed Roger Rabbit. As a fan of all of the above, I really enjoyed the setting and references, but it's all going to fly over the heads of children, making it feel like a strange choice. The violence is very low key and child-friendly though and the characters are brightly animated.
Gameplay is also clearly aimed at the younger gamer, but the tech on show will impress the adults too. When turning a page of the book, a pop-up scene is revealed as a fully 3D diorama on your screen. Rotate the book and you can look all around the scene as if it was a real model in front of you. Lift it towards the camera and you can zoom in for a closer look too.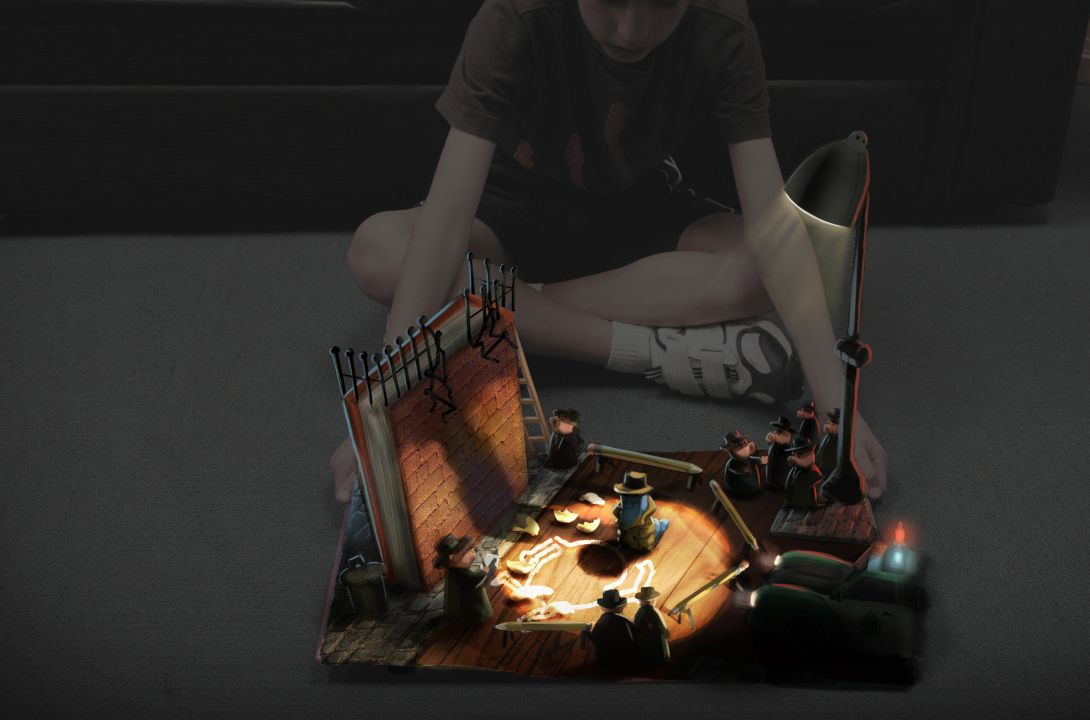 Tilting the book is a common gameplay element throughout. When examining a night-time crime scene, Diggs asks you to tilt it in order to swing a lamp to shine where he wants to look. Another has you tilting the book to steer Diggs in a barrel in a river in order to avoid obstacles or the same approach is used to change lanes in a car when in pursuit of the mysterious figure fleeing a crime scene.
Rotating the book is used to tell Diggs which path to take. Rotate until the scene is pointed towards a path and he'll follow it. Or when he's climbing up a winding path you can turn it with timing to avoid barrels or slowly to sneak past sleeping bats. Scenes similar to the old PS2 EyeToy games play whack-a-mole games by slapping pop-up monkeys on the book, or you may have to wave your hands over it to put out a fire.
You can play through the whole game without using the Move motion controller. However, a side-game can be played throughout, although the game does a terrible job of explaining it. I would have missed it where it not for reading the Trophy list. There are five photos to be taken in each scene, either of an object or an event, the latter of which requiring some quick snapping skills. Using the Move controller, you point it at the book like a camera and use the viewfinder image in the corner of you TV to snap the photo shown in the pause menu. It's very tricky lining up the image, as aiming at the book while looking at the screen can feel a little counter-intuitive. There's a good chance you'll want to come back and find these picture though as you'll finish the rest of the game in a rather brief two hours.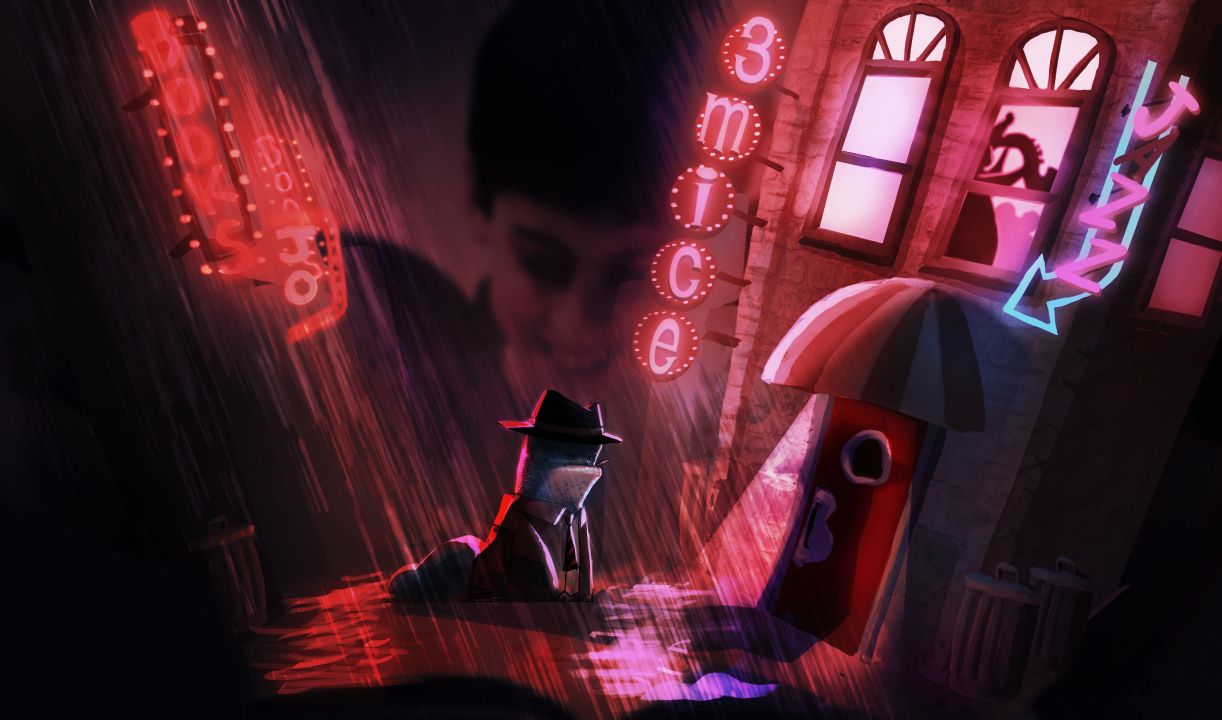 A few technical problems may put you off though. Selecting old stages is an absolute mess, requiring page turns and tilt fiddling that's not explained anywhere at all. The Wonderbook tech itself doesn't always behave either, especially when the in-game camera zooms in meaning that moving the book afterwards can easily send it out of shot of the PS Eye, abruptly pausing the game. It's not a game breaker, but it does mean you'll need quite a lot of room to play the game and the further back you are, the smaller the pop-up scene will look on your TV. Get a good balance though and you'll be fine.
With only a Walking with Dinosaurs title (officially) in the pipeline for the Wonderbook next it's tough to really garner any enthusiasm for the product. Ok, Dinosaurs with this thing could be awesome for everyone, who the hell doesn't want Dinosaurs scampering around their lap!?
At the end of the day, if you already own a PS Move setup, a Wonderbook kit isn't going to break the bank and is well worth a look for anyone eager to see the early steps of what could evolve into something special next generation. Even as an adult I enjoyed the impressive way interactive worlds just appeared on screen at my lap. It's a great present for any kids in your family though, as it's one of the more innovative and novel (pun intended?) titles they'll have experienced in years.
Our ratings for
Wonderbook: Diggs Nightcrawler
on PlayStation 3 out of 100 (
Ratings FAQ
)
Comments
blog comments powered by Disqus