Dead Island: Riptide Review
Simply more of the same zombie survival action
Most of the same types of zombies make a return from the original. You have your standard Walkers, speedy Infected, hulking Thugs, belching Floaters, exploding Suiciders, and slicing Butchers. New additions include the Grenadiers, which hurl exploding toxic goo at the player and take more than a few hits to take down. The Wrestler is a huge mutated zombie with a gigantic arm which deals massive damage if it hits. There is also a Screamer, which emits a piercing cry which can knock down and blur the vision of the player. These more special monsters are tough, but are easily taken down if you activate Fury mode. This is a meter which builds up during combat, allowing you to unleash your special power for a short period of time. Playing as Logan, my special power allowed me to rapidly throw knives at my enemies, doing lots of damage while causing time to seemingly slow down around me. Of course, it also helps if you have some friends around to give you assistance. During the game it will occasionally pop up "X is nearby", giving you a button prompt to quickly jump into their game. The difficulty level of the enemies increases to accommodate the extra players. It works pretty well, but I would advise playing with friends rather than random players to get the best experience.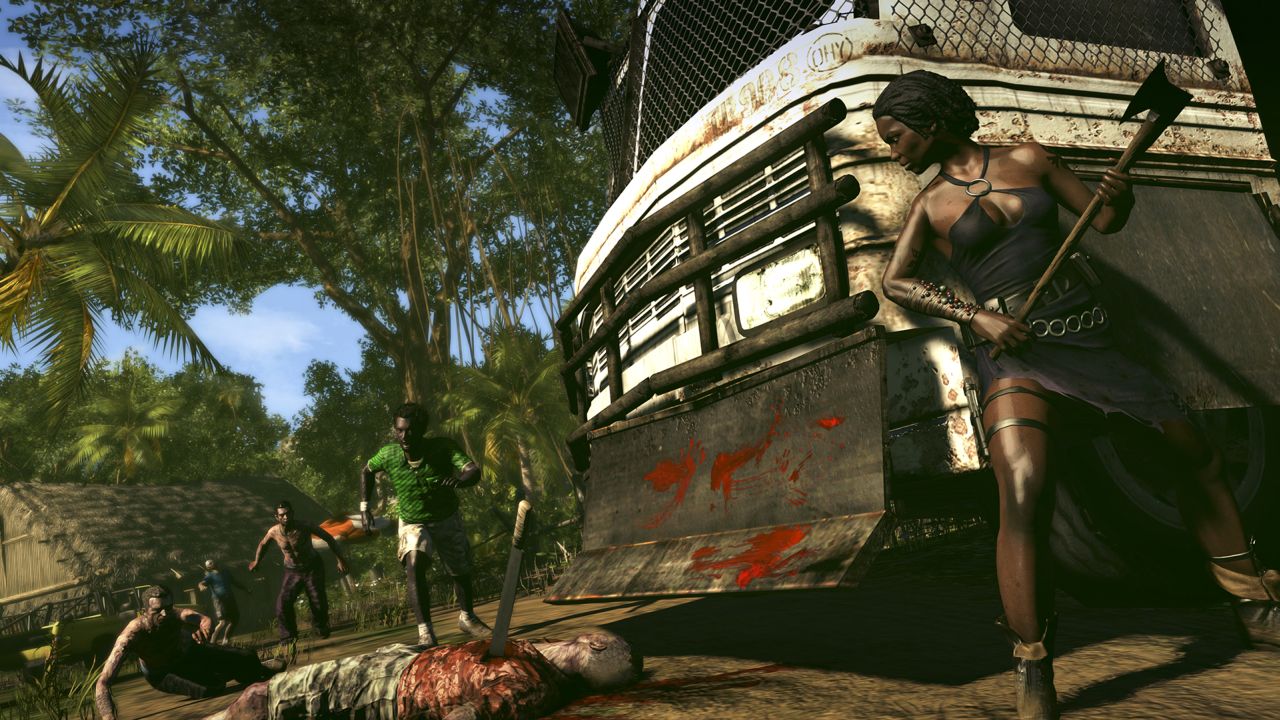 Environments changed around me as I progressed through the game, but I never felt like I was going anywhere. The early swamp area brought something new, and it looked fairly good, especially when the rain started pouring down. A large portion of that area was waterlogged, allowing boat travel. Zombies would grab onto the vessel and attempt to knock you off, but they were easily shaken off by using the boost button. The swamp was followed by a dark, damp tunnel system, which was admittedly quite scary, but there was an abundance of flares scattered around, alleviating some of the fear. This was reminiscent of the tunnels in the first game, and the next jungle area felt very recognizable as well. The entire world just feels like a lazy rehash, and it seems like I could have written this same review for the first game. Riptide is a decent length for the price. Dozens of hours can be spent questing around the world if you want to complete everything, but the story mode can be completed itself in around twelve to fifteen hours.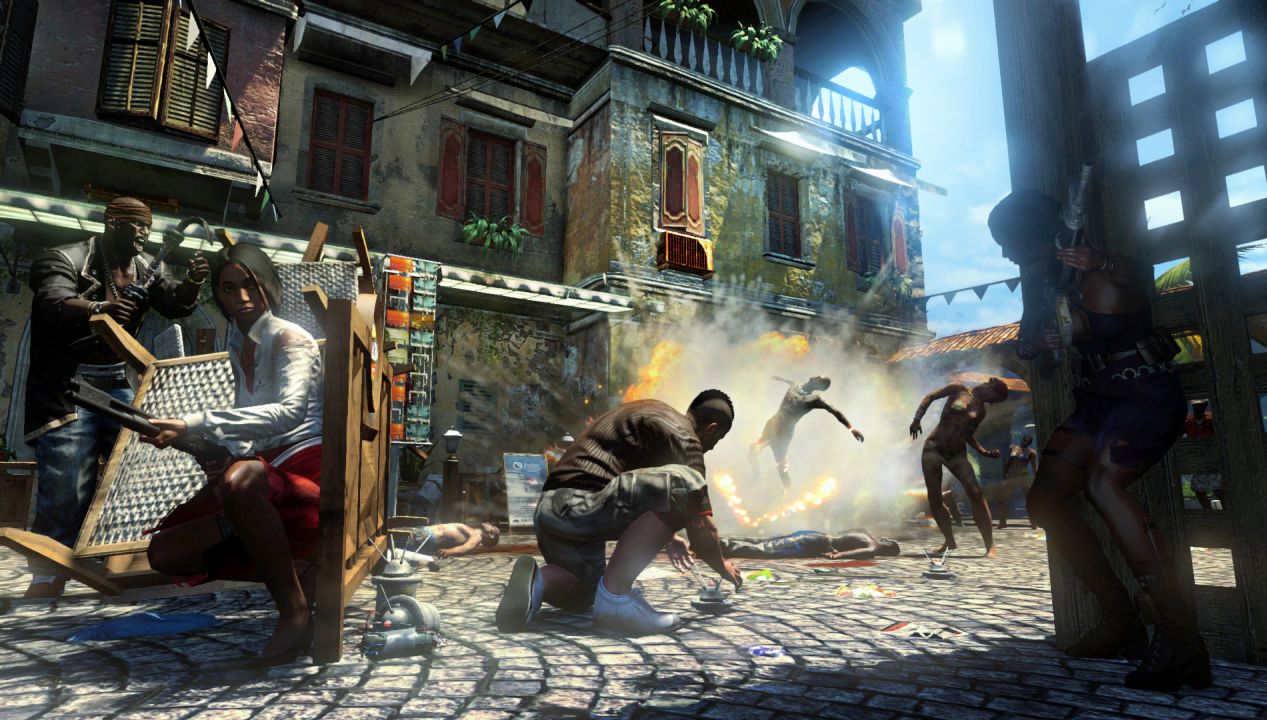 Dead Island Riptide is simply more Dead Island. Sometimes that is what you want out of a sequel, but when some glaring poor choices from the first game recur and it seems as though the developers have not listened to any fan feedback, this is unforgivable. In single player it is a drudge through familiar environments, while multiplayer is slightly more fun as there is more going on. An opportunity for greatness came around again, and instead of grabbing it by the neck and sinking its teeth in, the developer opted instead to simply push it away and run. A great shame.
Our ratings for
Dead Island: Riptide
on PC out of 100 (
Ratings FAQ
)
Comments
blog comments powered by Disqus