Aliens: Colonial Marines Review
Gearbox's first - and hopefully last - bug hunt
You won't only be dealing with drones; a few new strains have evolved -with a bit of Weyland Yutani lab-assistance. So basically, some of them spit acid and there are a few massive ones that look like a combination of a queen and a Triceratops. My second hour of the game featured no aliens at all, as our marines came under fire from Wey Yu security forces on clean-up duty. They crop up throughout the game and never really feel like they're in the right game. Although, three-way battles in open ground between them, you and the aliens are quite interesting as you weigh up the bigger threat in different situations.
You rarely feel threatened by the aliens though. Sure you have armour that melts like butter as soon as an alien sneezes on it and your health bar is split into three blocks that each only regenerate if not fully depleted (exactly like Resistance: Fall of Man on PS3), but enemies fall apart so easily under fire that it's hard to feel panic or excitement. Corridors require little caution, but open areas at least require that you look around rather than hose the middle of the screen.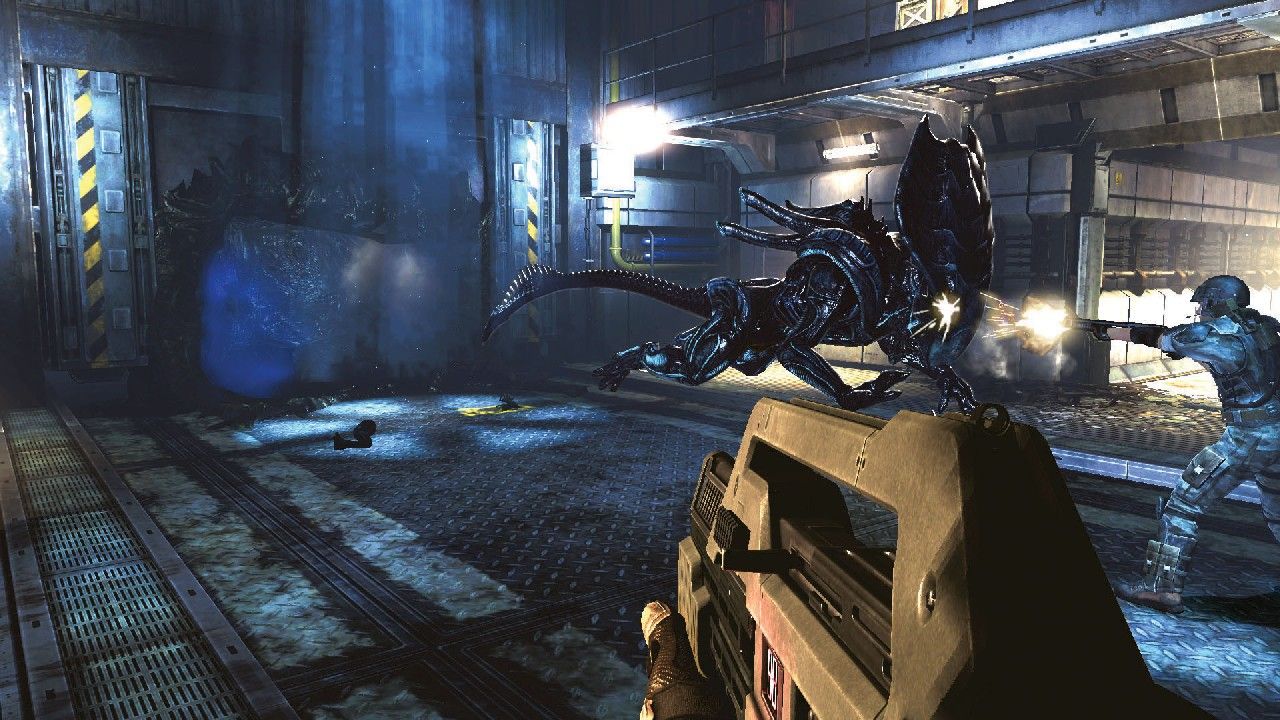 One particularly strong scene is worth mentioning and that's sneaking through the sewers unarmed past numerous alien 'husks', some of which come alive and blindly wade their way towards you as you cower and freeze to avoid detection. It's the most atmospheric scene by miles and the erratic strobed lighting effects make it incredibly intense on both the mind and the eyes.
The use of the motion scanner is almost redundant. It is at least authentic, with familiar design and gallingly vague readings thanks to the aliens appearing from anywhere. You can't hold it and shoot in a loose attempt to inject some fear, just assume there's always something nearby that wants to nom your face.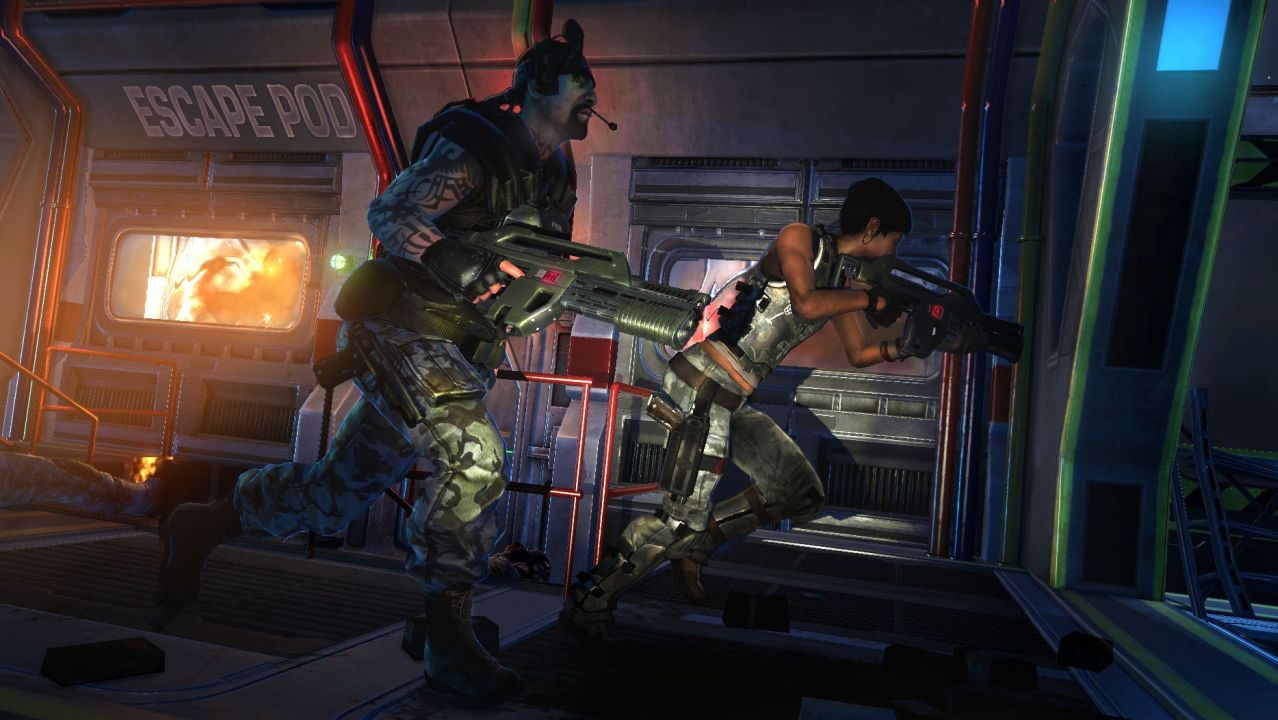 Technical bugs and rough edges appear throughout. AI players will freeze when you need them to open a door. Sometimes I had to stand on top of pickups and stare at my feet before the button prompt appeared. I've been shot through solid cover. Trophy pings during cutscenes cut the sound for a few seconds. The game frequently loses momentum to load the next area, although the loading is hidden in-game in the form of whirring doors that take forever to open. There were two patches on launch day, so who knows what else they've cleaned up.
Onto the game's looks. Compare the 'gameplay' demo we saw at the summer expos with the game you can buy off the shelf and it becomes clear that Gearbox are completely full of sh*t. This isn't a case of the game running on a higher spec PC, it was a different game. Already, the internet is awash with comparison videos of the same scene and the difference is appalling. Nests lack the fog effects, textures no longer ooze with alien secretion, lighting is poorer, explosions lack detail and even the alien animations have been replaced with jerky motions. The version we saw in the summer was essentially a video, or made with custom animations and tarted up effects for a demo. These fancy features are nowhere to be seen in the final game. How often do you get to say a game looks worse on release than before it was finished? Gearbox, Sega...you should be ashamed.
Comments
blog comments powered by Disqus