Injustice: Gods Among Us Preview
We get some hands-on time with the upcoming fighter
Injustice: Gods Among Us is a beat-em-up in the vein of Mortal Kombat featuring characters from the DC universe. It's being developed by NetherRealm studios, who were responsible for the new wave of Mortal Kombat games, and is set to be released in April of 2013 on PS3, 360, and Wii U. While at Preview Event, I had the opportunity to get to grips with some of the characters and stages.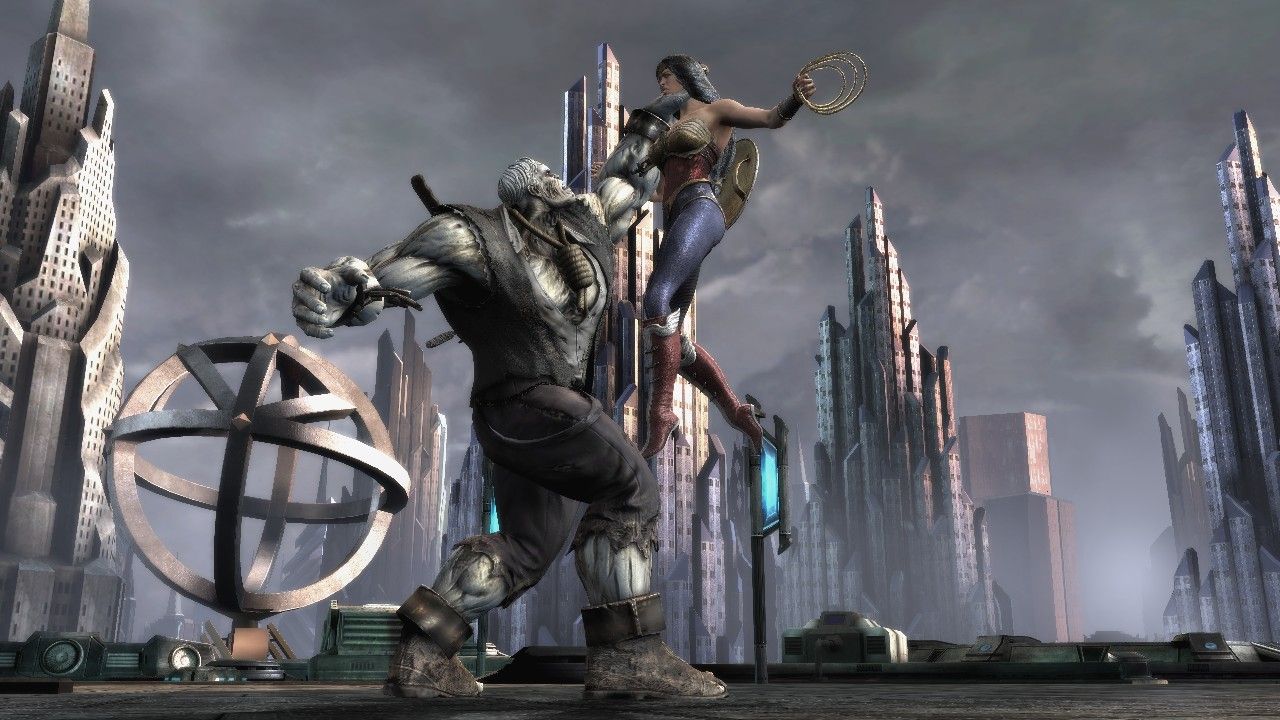 Characters featured in the game range from prominent heroes like Batman, Superman, and Wonder Woman, to ones people might not be familiar with, like Solomon Grundy and Cyborg. These characters come in two flavours, those that rely on tech, like Batman, and those that rely on might, like Superman and Wonder Woman. Though this was plain to see in their moveset, it didn't really alter that much in the way of play-style. The big guys still hit heavy and aren't terribly fast, whereas characters like the Flash and Nightwing are quick hitters. There's also the middle-ground in Batman, who was the character I stuck with out of superhero brand loyalty. At the moment, there were only 9 players to choose from, but that number should triple by release date.
The appearance of the DC characters are nicely realized for the most part. If you picture how they might look in your head, and then when you see them on screen it resonates with their "classic" superhero attire. The Flash however, struck me as peculiar, the chest piece of his suit gave me the impression he was wearing an outfit that had pectoral enhancement. Perhaps I'm just nitpicking.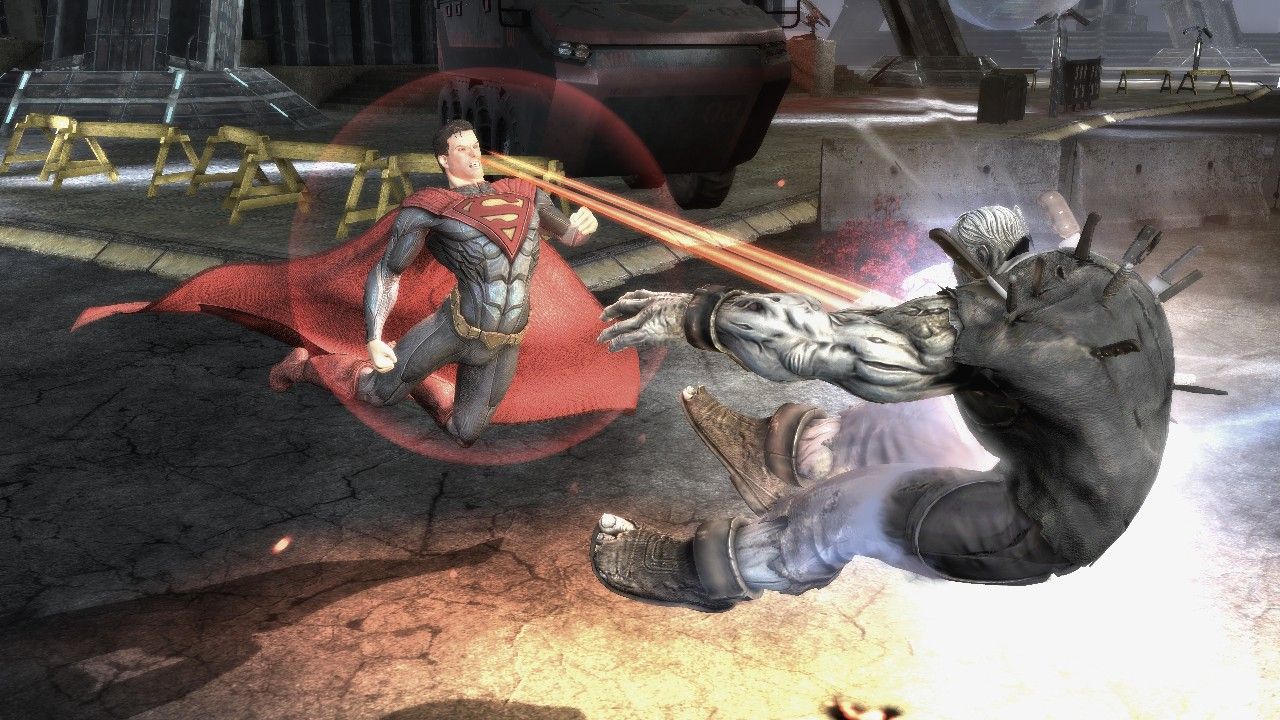 Stages looked great; the Batcave and the Fortress of Solitude reminded me of the comics and animated shows. All the gadgets and lore was dotted around the background and players had the chance to utilise these to injure their opponent. While brawling in the Batcave, I could press a large red button that sent a barrage of missiles from the Batmobile into my opponent. And super-strong characters like Superman have the ability to rip out chunks of their environment and launch them at the player. Another visceral interactive point was the ability to knock an opponent into a lift in the Batcave and deliver a barrage of close-up punches and strikes. These attacks are cinematic, so they look awfully nice and shave a good portion of health off your opponent. Another cinematic attack is the "Clash" system where we have opponents rushing at each other (similar to Dragon Ball Z) where you "bet" a portion of your super along with a button combination.
Speaking of shaving health, super moves disintegrate around half an opponent's life gauge. They're fairly easy to execute, simply hold a couple of the triggers and there you have it. For me, I like powerful moves to require a song and dance to feel like I've earned them, but they look very flashy. In the Flash's supermove, he runs around the world to deliver a punch that should rightly relieve a player's head from their shoulders. It certainly has the visceral element that the Mortal Kombat games do, and it does it very well. My main gripe, which I may very well be wrong about, was that I felt there wasn't enough variation in the movesets. I managed to the clear demo of the game by using a handful of Batman's combos and occasionally getting a juggle attack in there. Again, I'm a player who likes a lot of pugilistic options to keep myself and my opponents on their toes. Without a proper sit down with the game, it's difficult to know whether it can cater to my needs. For the needs of a Mortal Kombat player, it feels well in their comfort zone, which is easy to see given the fact Injustice is hot off the heels of DC's spat with the MK characters.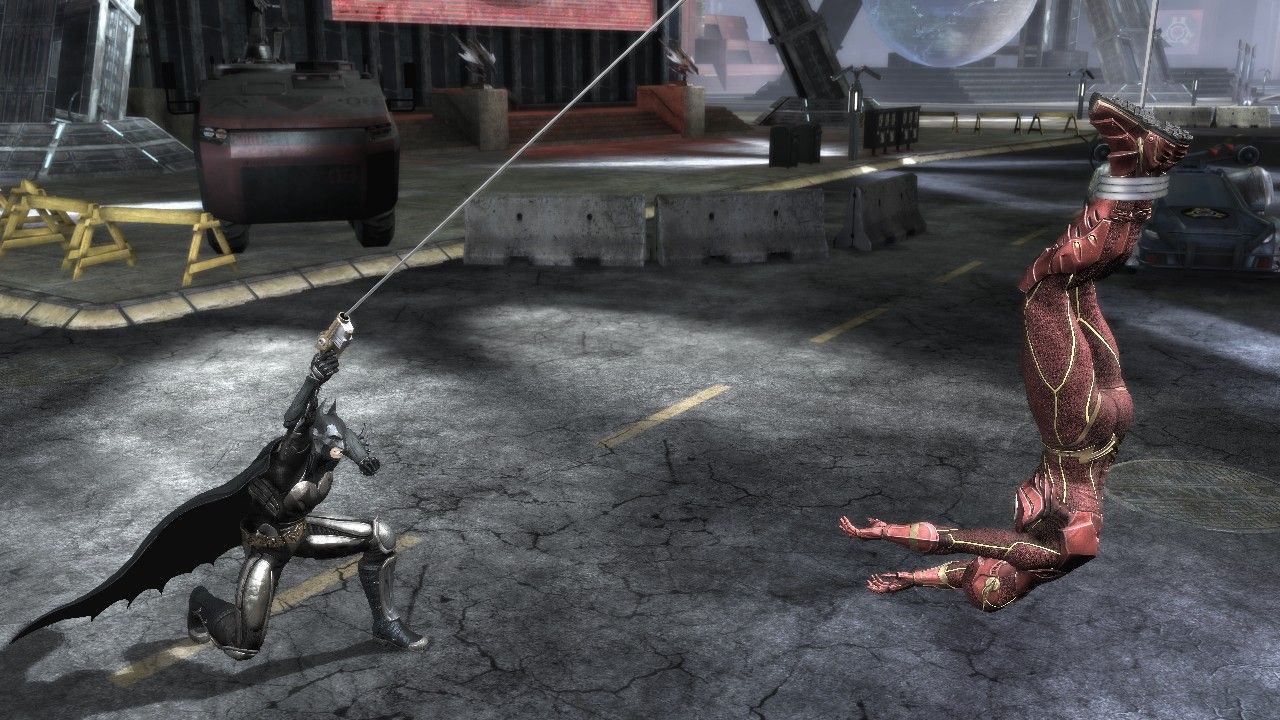 I think Injustice had a decent roster of characters, but I think the game should become more interesting when we see the expanded character roster. When a person has more of a chance to get into the meat of the battle mechanics it should open up the game. I feel that while the game looks very pretty, in its characters, stages, and cinematics, I'm waiting to see what else it can bring to the plate.
Comments