Frozen Synapse Review
Here's your chance to be the devious mastermind playing chess with people's lives
One delightful aspect about the video game industry is that, even with such a young age for the industry, we've already seen some great gaming classics almost complete the cycle of having their hayday, falling into obscurity, and being resurrected to well-deserved renewed acclaim. This is good news for me and my fellow older gamers, because it means that with a little luck "bellbottoms will come back in fashion", and we'll feel some vindication when the classics become all the craze again. It's also good news for... ahem... younger initiates (*cough*N00BS*cough*), because it means the industry will always have something new and exciting to play with. So it's always a pleasure to see old friends pop back up for another round of late night games.
Frozen Synapse is a prime example of this, not because it's a remake of a classic game, but because it's a remake of a classic genre: the turn-based, squad combat strategy game. Now of course, this style of game has never quite left the popular gaming market, and as even seen some excellent variations, but back in the mid 90's, this genre saw a golden age with the reign of the original 'XCOM' games. Frozen Synapse has all the basic elements that define the genre: varying unit types, a basic cover system, a need for line-of-sight, etc, but all of these basic gameplay aspects are magnified in importance by one single twist on the genre: after each player decides on their squad moves, all action takes place simultaneously. In other words, it's as if you play in the middle of an action scene, but with the action only taking place ten seconds at a time, and all decisions on both sides being made in 'pulses'. This meshes nicely with the basic premise behind the story, which is that you are an advanced artificial intelligence taking absolute control of futuristic combat squadron in (of course) a dystopia.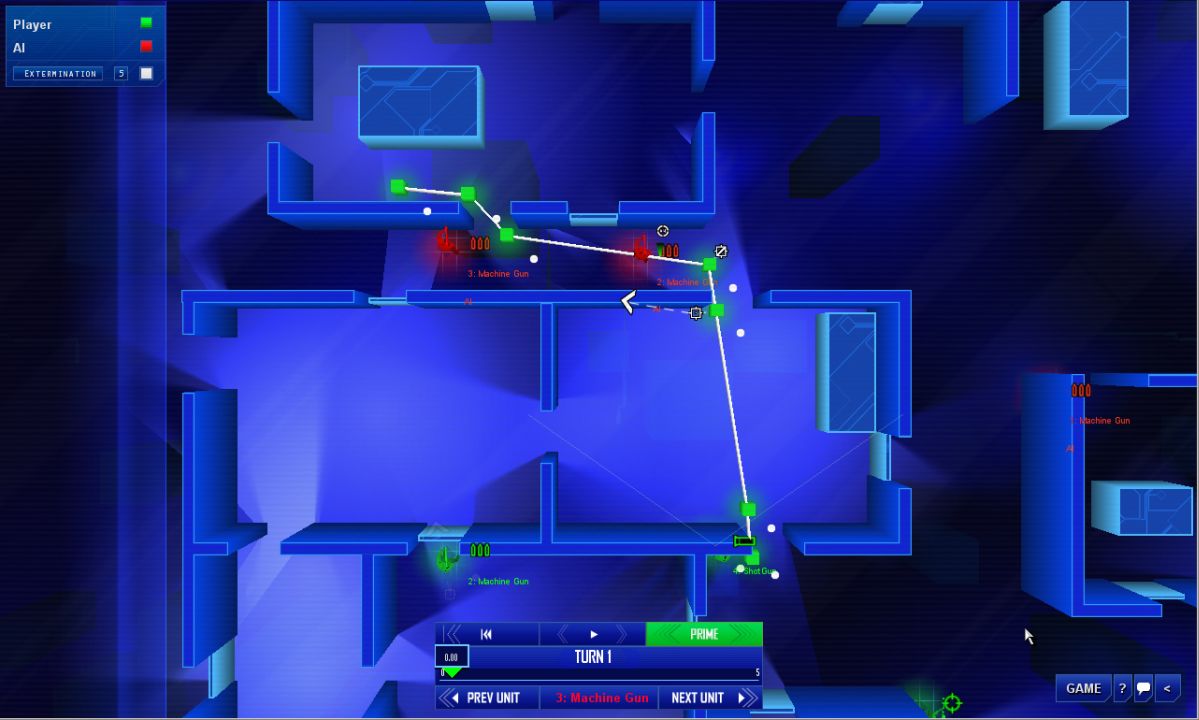 In a standard turn-based squad combat game, you may tell your sniper to turn around a corner, and then take aim at an enemy grenadier and squeeze off a shot (while the grenadier obligingly stands still... it's not his turn to move, after all). Compare this to Frozen Synapse, where you can tell your sniper to turn around the corner and shoot whomever he sees... but you have no guarantee of what that will be. Maybe by then that grenadier will have ducked down. Maybe he'll have thrown a grenade. Maybe you'll still have an open shot through the window, but maybe not. At face value, this may make the game feel slightly luck based, and you'll certainly feel that way after you hit your first tough online opponent or campaign level. You couldn't know beforehand exactly what each opposing squad member would do during the next action phase, so it's just up to luck whether you're able to pick them off or not, right?
Wrong, Sherlock. This novel approach to turn-based strategy is still calculated and didactic, but in a more human, intuitive way. Instead of precisely calculating ranges and probabilities, you'll need to keep track of exits and angles. It won't be enough to see the path to winning (as we're told in Sun Tzu's "The Art Of War"), but rather, you'll need to arrange things such that ALL paths lead to a win.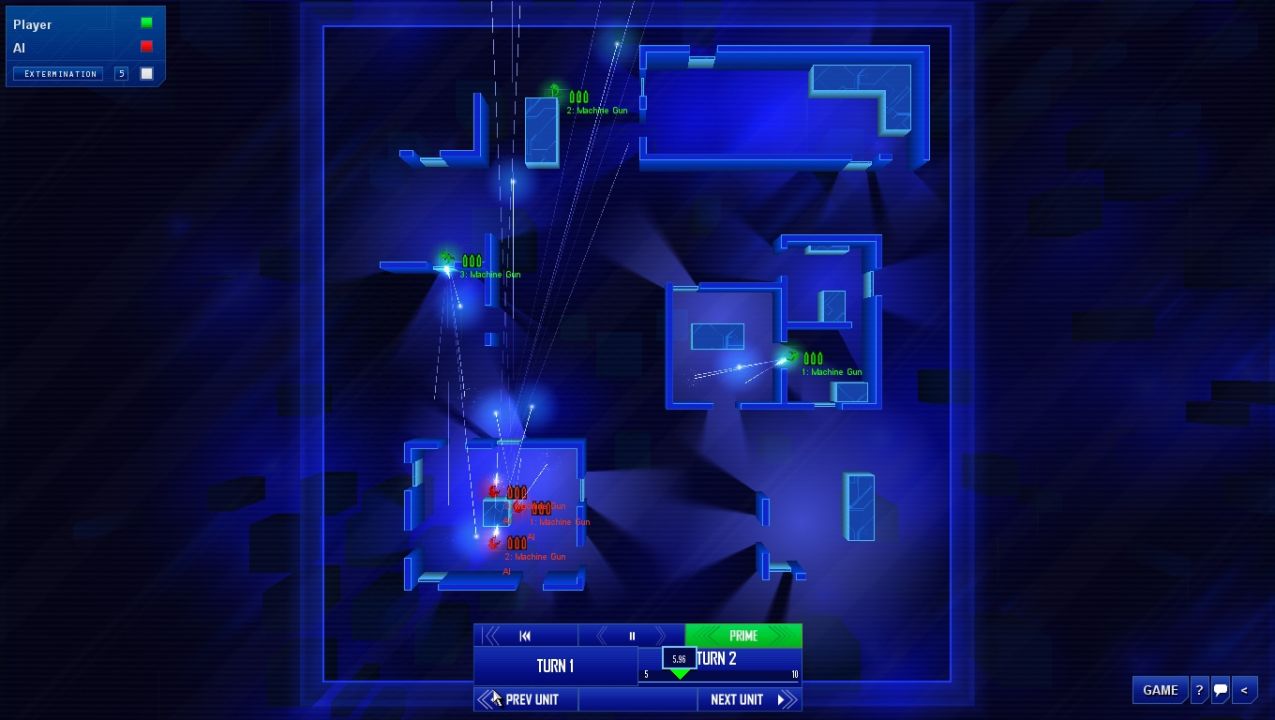 When you first pick up Frozen Synapse, a player might feel underwhelmed by the seemingly limited options of gameplay. Only five or so unit types, one type of cover, and an almost complete lack of engaging set pieces on maps make you think that every campaign level will be straightforward. Thankfully, the need to plan ahead for every possibility makes even these meager tools take several levels of complexity. Every door is a challenge, because you'll need to be ready to shoot if you see an enemy, or dodge if you're seen. You can remember where the last glimpse of an enemy was, but for most multiplayer games, you won't know where the units are right at this moment. This keeps the gameplay engaging and forces you to take great care with each turn, giving each unit a variety of commands to help them survive through the next round. The 'plan-and-play' novelty also offers a bit of a cure for the standard headache of waiting for your opponent to play. Since both players take their turns at the same time, you usually don't need to wait long after hitting the turn button to see what the results are. Of course, if you do want to play a slower-paced game, Frozen Synapse also offers an email version to keep you entertained.
Comments