Sleeping Dogs Review
An engaging undercover cop story set in a very authentic world
Sleeping Dogs experienced anything but a sleepy development cycle. Originally set to be a title in the True Crime franchise, the project was cancelled by publisher Activision when almost being ready, much to the disappointment of developers United Front Games. However, in stepped Square Enix and with their assistance and a small re-branding, the game was back on track. Despite these dramatic events, players will be happy to know that Sleeping Dogs is a fun and diverse open world experience with tons to do, an engaging and serious story, and a memorable and authentic setting. Small gameplay issues and potential lack of variety aside, this is an enjoyable and respectably lengthy outing that can hold its ground against the leaders of the genre.
In this third person action title, players assume the role of Wei Shen, a hard boiled police officer that is sent undercover in Hong Kong, in order to dismantle a Triad gang from within. Although Wei was originally a local, he has lived much of his life in the USA, we are told, due to his family moving there. A man with a troubled past, including suffering through the deaths of his family members, Wei has returned to Hong Kong hoping to forget, but also potentially due to a personal vendetta against the Triad gang who addicted his sister to drugs.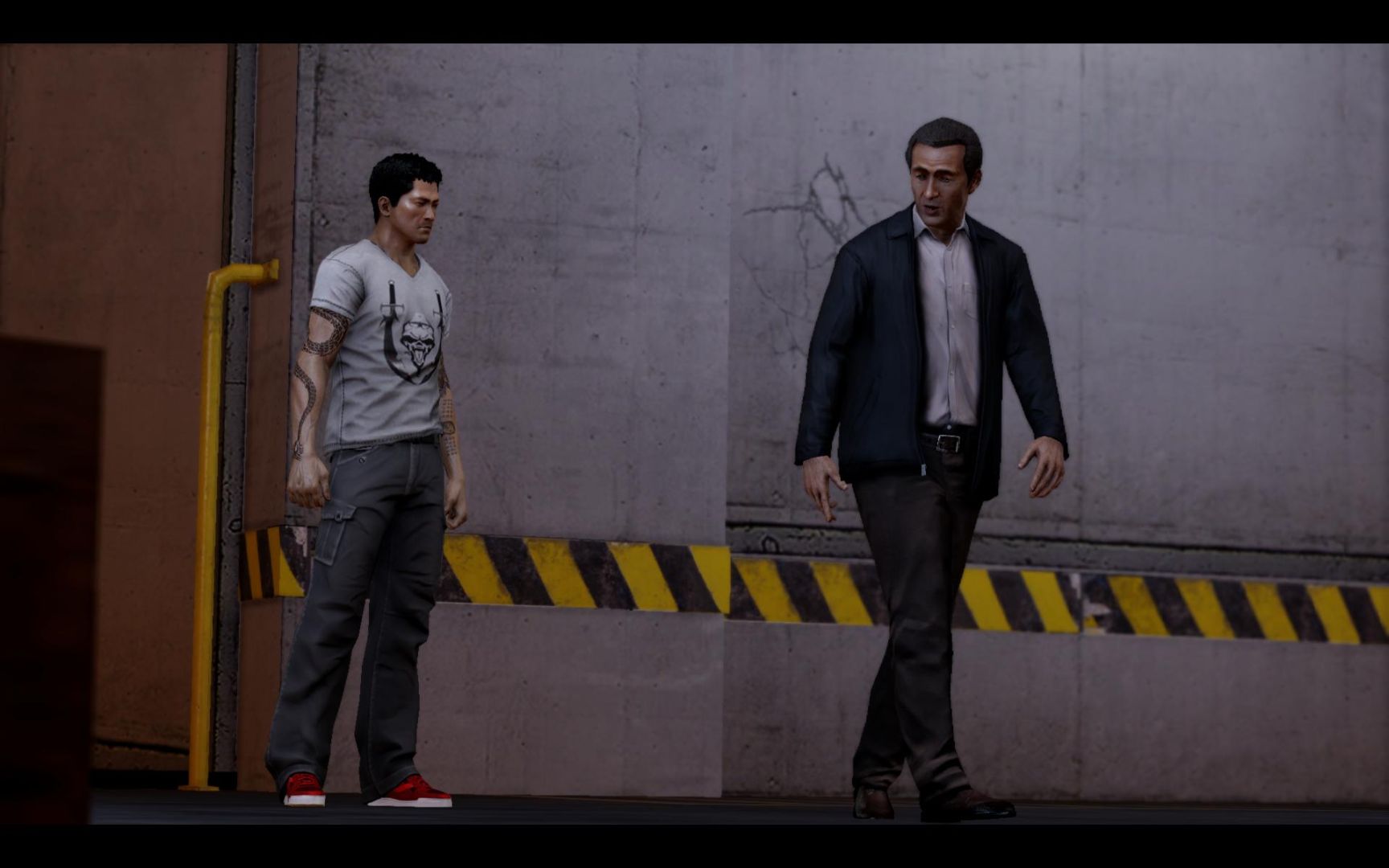 The plot in Sleeping Dogs plays out remarkably well-orchestrated. Though it's an open world experience, the story is tightly detailed with memorable events and engrossing characters. Given that other titles, such as GTA 4 or indeed Saints Row 3, often choose to throw humor into the mix, Sleeping Dogs is a refreshing take on open world storytelling with a serious tone and down to earth approach.
The entire plot is focused on Wei's troubled times, trying to draw the moral line as a cop without blowing his cover, and avoiding becoming personally attached to his undercover work. It's also all about the internal politics and unrest within the Triad gang that Wei has infiltrated, and while the whole intrigue is well told, there is no time to discover more about rival gangs who occasionally enter the picture. Overall though, this is a well told story that lasts around 10-12 hours with zero filler. It could have only been better if it encompassed more of the global struggle in the city rather than focusing on a single gang – it works, and provides a detail-rich experience, but one that feels limited in scope.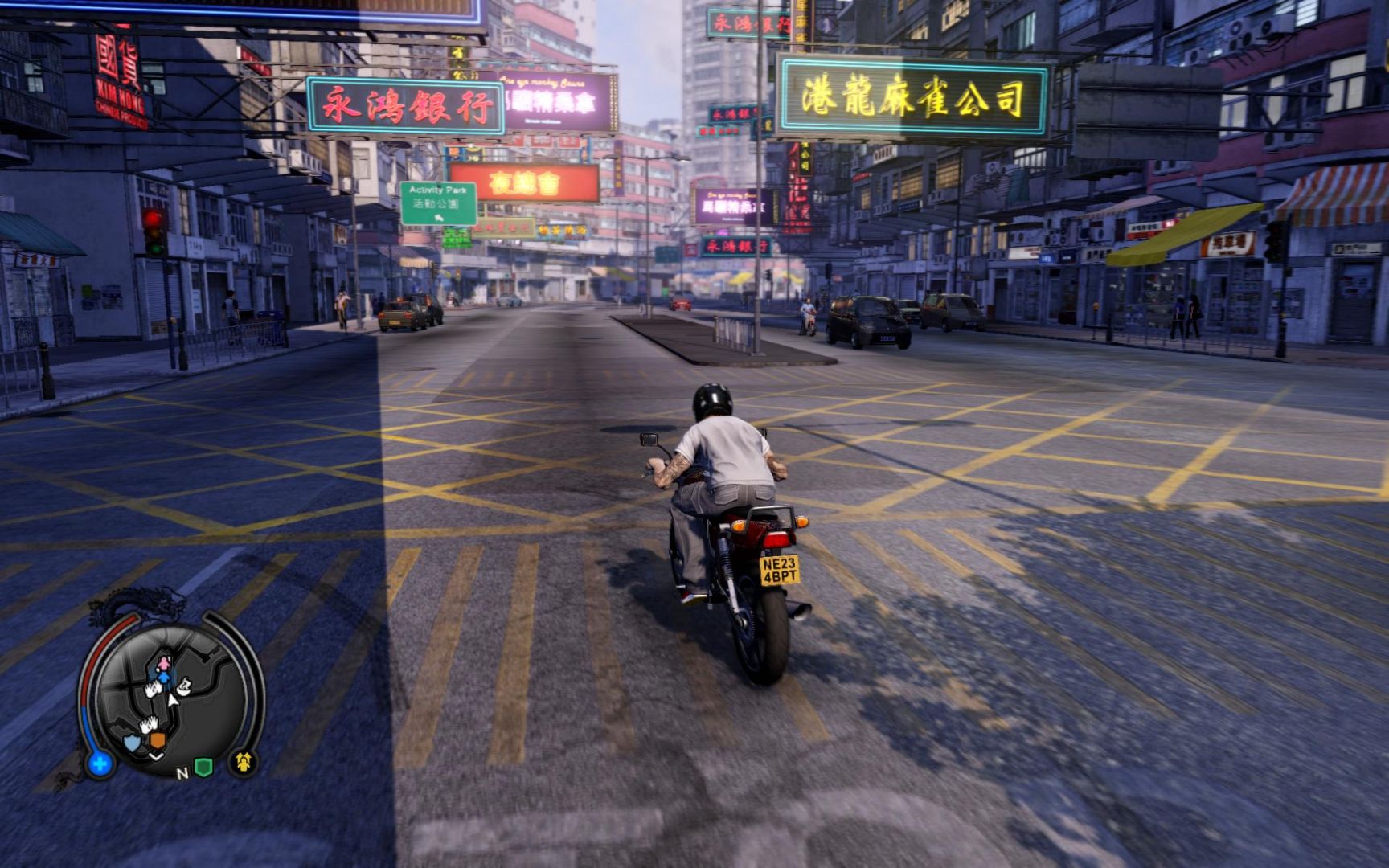 Story missions themselves are again standard affair, but that's not to say that they are bland. You will often be tasked to visit locations, solve "problems", and do whatever is necessary to advance the plot through some cool set pieces. Driving, shooting, fighting is all in the day's work. Missions often include a few nifty minigames as well – aside from the awkward Karaoke, they are fairly original and fun to do. And for those often frustrated with GTA missions, Sleeping Dogs does have a checkpoint system so you're not starting the whole thing over, should you fail.
But of course, there is a lot to do outside of the main story. The game map is filled with collectibles to locate, gangs to bust, cars to steal, people to help, and much more. In a side story that runs parallel to the main events (independently) you can help put away some bad guys for an ambitious HKPD detective. You also have your homes, which can be upgraded with nifty additions that are purely cosmetic. As such, everything is up to par for a modern open world title and you won't find a lack of objectives to take on. And though it lacks the insane variety of side mission gameplay found within GTA4, it's still a highly varied environment.
Comments
blog comments powered by Disqus