FIFA 13 Preview - E3 2012
EA footy is back and promises to be better than ever
Rather than attempt to come up with some clever entry paragraph, let's just get down to business. We were at E3 2012, we got to see FIFA 13, and briefly chat with David Rutter about all that is great with EA's football series. It's a franchise that needs no introduction, a game that has miraculously so far been able to pull off new and exciting features on a yearly release schedule, and pull away from the opposition. This year, EA Sports once again looks to deliver what fans expect, and more.
The focus of this year's edition is about the unpredictability of football. Citing the recent dramatic ending to the English Premiere League, the developers aim to recreate the drama and non-scripted gameplay on the pitch. There are a number of gameplay modifications in FIFA 13 that are set to make this possible.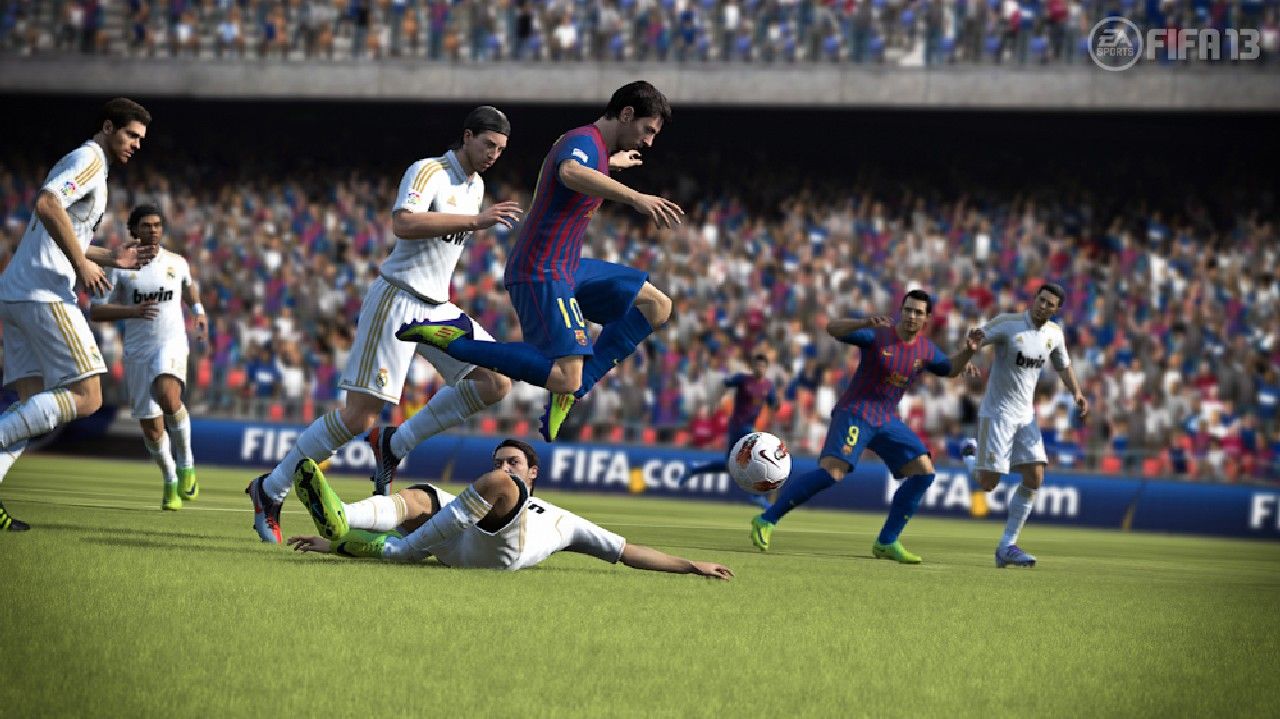 First is attacking intelligence, which means more support form the AI when players are going in to attack. We saw our teammates adjust/slow down their runs dynamically in order to remain on-side when the ball is going forward – a largely noticeable improvement over the usual run forward-then-back mechanic that existed in previous games. Players also no longer move at angles to their opponents – they are now able to run in a curve pattern around the defender and provide for better passing lanes than before. The AI is said to be thinking two plays ahead in FIFA 13, and watch for attacking opportunities as the play still develops.
The game will also feature complete dribbling, yet another revision and improvement to the important gameplay mechanic. Players can now face and dribble in any direction – allowing you to dribble while going backwards, etc. You can either dribble contextually or manually, giving full control over the player's position. For those who played FIFA Street earlier this year, you'll have a slight advantage going into FIFA 13 as many of the ball control and trick mechanics from Street have been incorporated.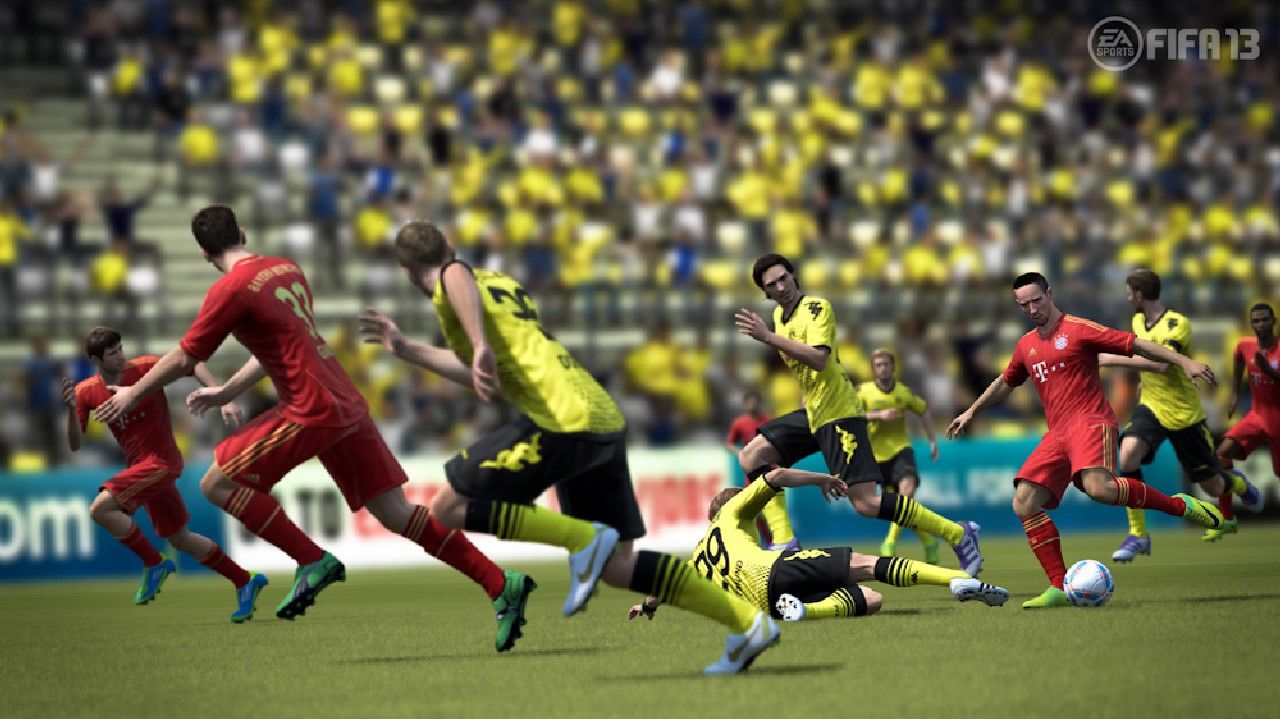 First touch has also been tweaked – and now works according to individual player's skill stats. Top players will be able to calmly bring the ball under control from almost any angle and speed, while less skilled footballers will have trouble controlling the ball on the first touch and will often lose control for the most difficult passes, adding further much needed realism to individual players. Player impact engine is also set to return, with more pushing and shoving to be had. Players can now bully and unbalance others, affecting their dribbling control and first touch opportunities.
Comments