Splinter Cell: Blacklist Preview - E3 2012
Sam Fisher enters all-out combat in the next chapter of the series
Splinter Cell: Blacklist is latest installment in the (ever more youthful looking) Sam Fisher series of stealth/action games from the team at Ubisoft Montreal. Mike, Blacklist's programmer talked of being given the opportunity to assemble a "dream team" of handpicked development talent from home and overseas to breathe new life into the game. The team felt with this freedom came the responsibility to blow all of the other games out of the water, calling Blacklist their "progeny." The team were tasked with effectively "destroying," the franchise and building it back up again (taking 2 years of development) to be better.
In Blacklist, Sam Fisher has been appointed commander of Fourth Echelon and is working to stop a new terrorist threat known as the "Blacklist." The Blacklist is a contingent of rogue nations who engage in a series of escalating attacks for the purpose removing foreign troops from their territory. To back these threats up, terrorists have engaged in a series of attacks both in and out of American soil. As we all know, the USA doesn't negotiate with terrorists, so to protect America's 4 freedoms, they send in the 5th in the form of Fisher. Sam is now, for all intents and purposes, the boss and has free rein to deal with insurgents as he sees fit. This carte blanche comes with a lot of new toys and questionable moral decisions for the player.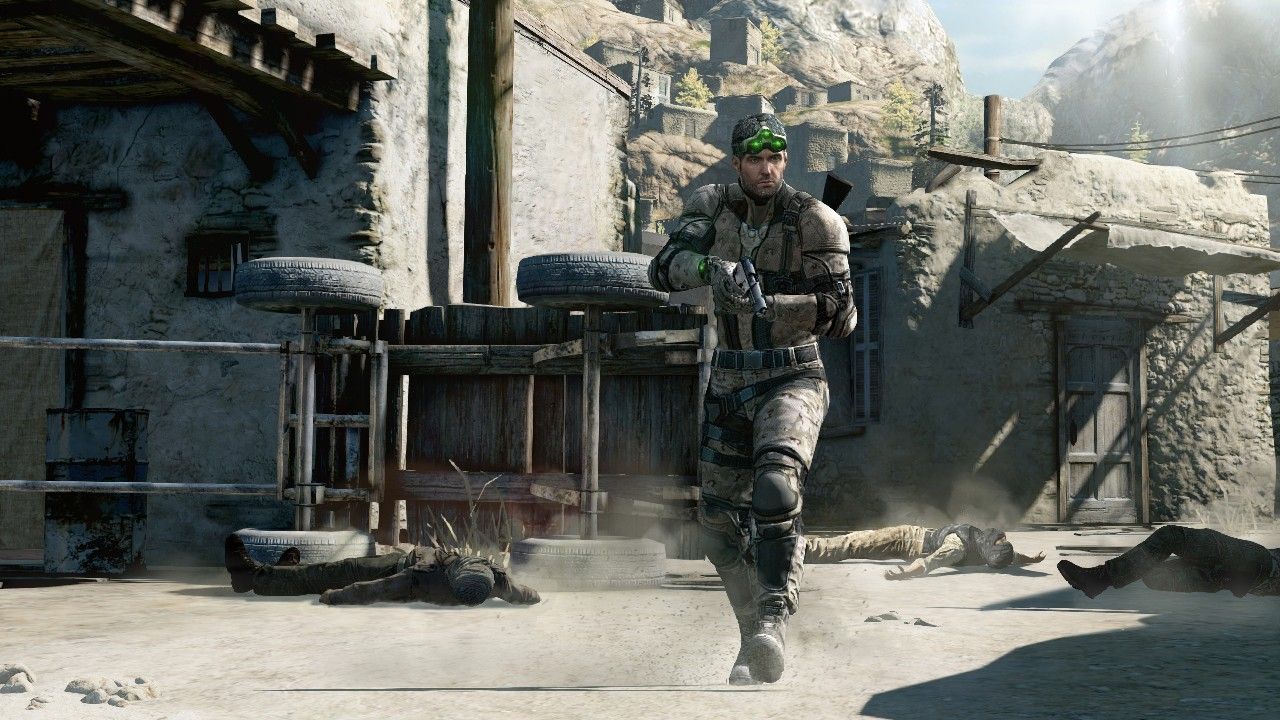 I had some time to check out a guided playthrough of a level that took place on the Iran/Iraq border, where Fisher had infiltrated an enemy compound under the guise of a friendly combatant. Those of you who have seen the trailer at Microsoft's conference will be familiar with the playthrough, however, I was party to their uncensored version. After we infiltrated the tent, Sam showed off his new moves by capping several insurgents between the eyes and brutally breaking the arm of their leader.
It was at this choice moment their programmer discussed the new and "mature," direction the game was taking. The team wanted there to be no clear black and white options in your decision making, it would be all kinds a grey. Another point of note is that the decisions you make do not impact story so a player doesn't feel they need to go against their instincts to pacify the flow of play. In the instance of our captured friend, we took the moral low ground and plunged a dagger into his throat.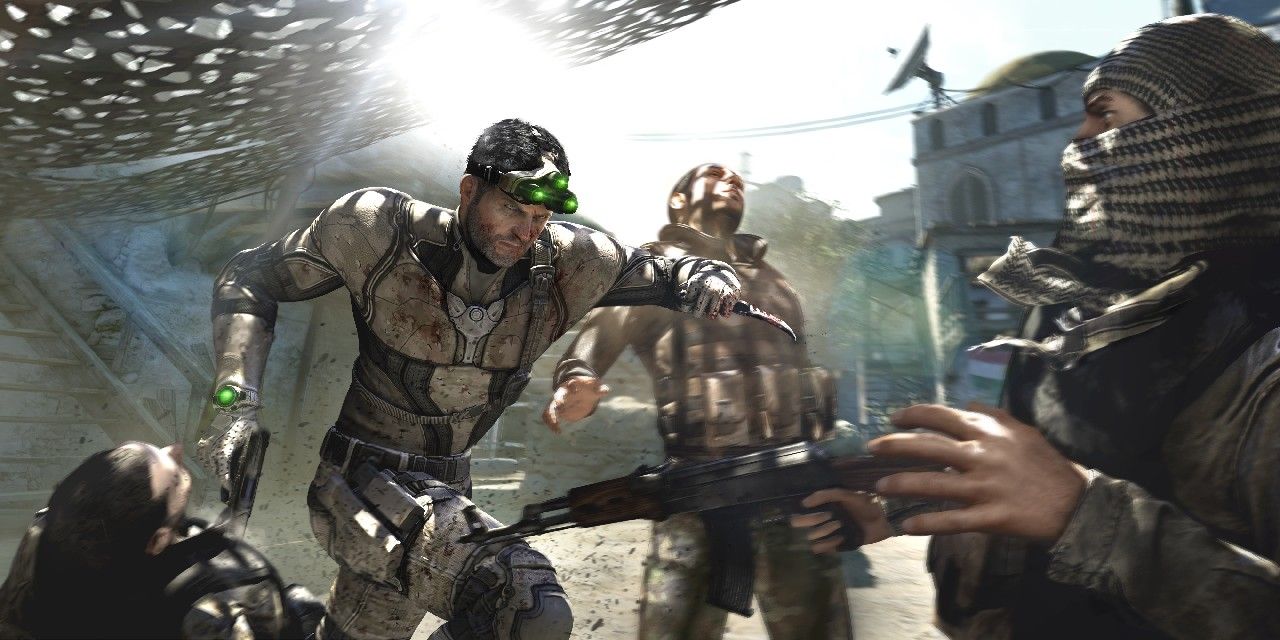 Fan input also played a big part in Blacklist. Moves such as cutting out openings in tents and the sticky shocker have made a return, as well as the Spy vs Merc multiplayer. Another improved element has been the camera. In previous games, performing stealth kills and takedowns could sometimes impact visibility of your surroundings, which as any stealth player knows, is the key to staying unseen. From the demo, the camera is a lot smarter, and you can navigate both in static and actions scenes with unobstructed ease. This of course proves to be key, especially if you want to pull off what the devs refer to as "the highway of death," where Sam performs multiple stealth kills and silent takedowns across numerous foes.
Comments