Sleeping Dogs Preview - E3 2012
A new direction for the franchise proves to be tons of fun
Sleeping Dogs (summer release) is new facelift for the True Crime series of games that were released several years ago for the Xbox and PS2. For those that may not remember the format, it was a sandbox action game similar to Grand Theft Auto. Now that Square Enix has the IP and United Front Games have taken the reins, we have a familiar format, but brought up to date with features common in our sandbox action games. While sandbox games are nothing new over the recent years, the question is whether Sleeping Dogs looks promising enough to differentiate itself from the crowd. I had an opportunity to experience the melee side of the game in a short mission to track down a rival gang member.
The setting for Sleeping Dogs is Honk Kong. You play Wei Shen, an undercover cop trying to take the triads down from the inside. As with all narratives of this nature, there is always conflict present between the job of being a cop, and the way in which a character inevitably begins to sympathise with the gang he infiltrates. The classic China Town market I began in was replete with bright lights, restaurants, stalls, and claustrophobic streets. After a short cutscene which delivered the incentive for me to track down an individual, I took to the streets.
There were a number of characters and objects to interact with, such as vending machines and individuals that could provide temporary boosts to stats like attack. Then, after a brief period of investigation around the tight plaza, I found the man in question, and after a short scene, I gave chase. This is when Sleeping Dogs introduced how the player interacts with their running animations. The player weaves and dodges the populace, which became particularly cool looking when at the last moment I strafed to the side of an NPC, to then vault up the side of a building using the character's free-running ability. The brief chase was fast and exciting, and conveyed a real sense of urgency and fun.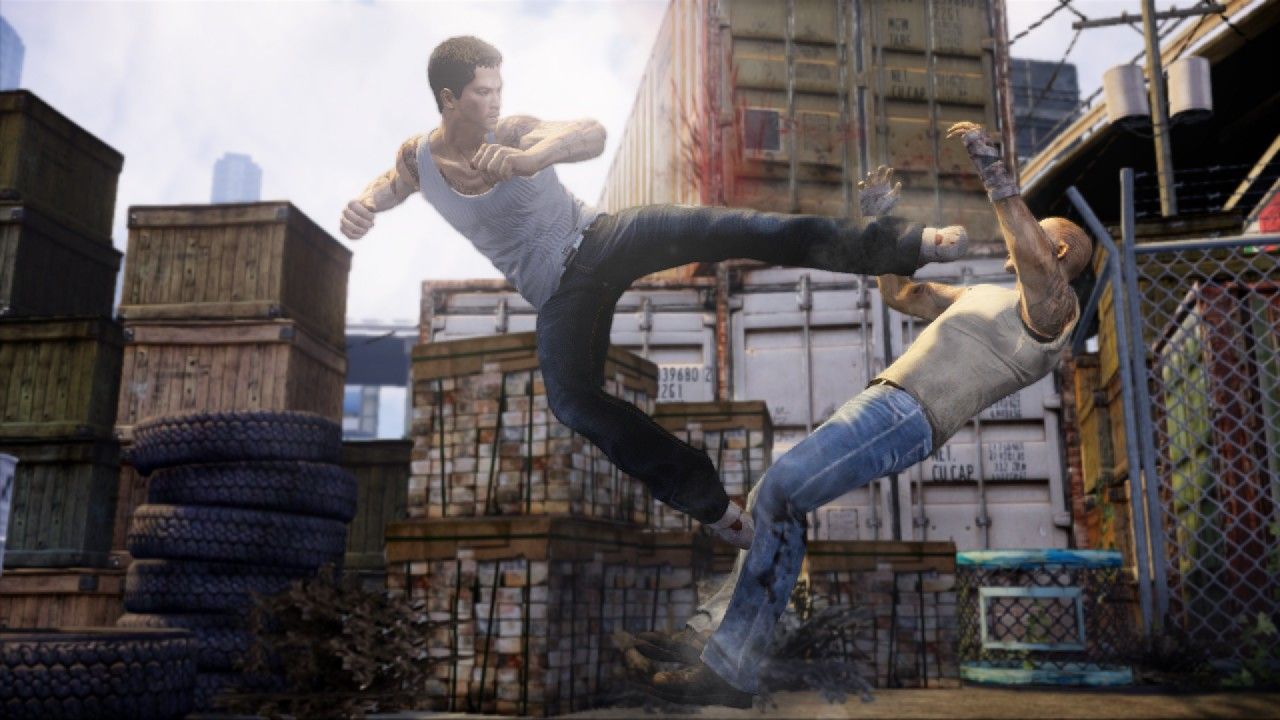 When this short jaunt was over, the enemy called on some cronies and the combat kicked off. You have your basic attack combos that have directional abilities to keep enemies all around you at bay. And there was also the ability to counter opponents with weapons and appendages that displayed a flashy contextual takedown animation. There's also contextual scene interaction that's especially brutal. A favourite had to be grabbing an opponent while fighting on a rooftop, and slamming them face first into an extraction fan, taking the side of their face off. Another fun part was being able to grab your opponent and drag them around the environment like an unruly child, only to fling them off a building.
Comments
blog comments powered by Disqus