Ghost Recon Future Soldier Review
A more streamlined experience sacrifices complexity for accessibility and entertainment value
It's a fantastic system – but it comes underutilized. All of the missions you start in the single player campaign already have the "optimal" weapon selected for you, so there's never any good reason to tinker around. The only thing that really matters is having a gun with a silencer, beyond that the results of your tweaking has minimal impact on the gameplay. Especially because most of the parts are locked until you've completed a particular challenge or the mission itself. It gives the game replayabilitiy to test out your new guns, but there's not much to it on your first go. Where guns really start to matter – and a lot of the game's issues are alleviated – is during online play.
Most of the issues you've read so far become non-existent when you're taking on the game in a four player coop mode. Now, everyone is a target for the enemy AI, there are no more cheap shots to be had from CPU-controlled teammates, and tactical timing actually becomes a skill. It's definitely the best way to play the campaign, given that you want to practice team work with your buddies. And if not – that's OK too. The game features a Guerrilla mode, which is a horde scenario with 50 waves of different enemies to survive through on 4 maps. Two players can take part either split screen or online, and the ability to jump in/out mid match is appreciated (something that's not possible in story mode coop). The action itself is standard stuff, though players can earn perks to help them in battle, from unlocking radar to calling in an airstrike.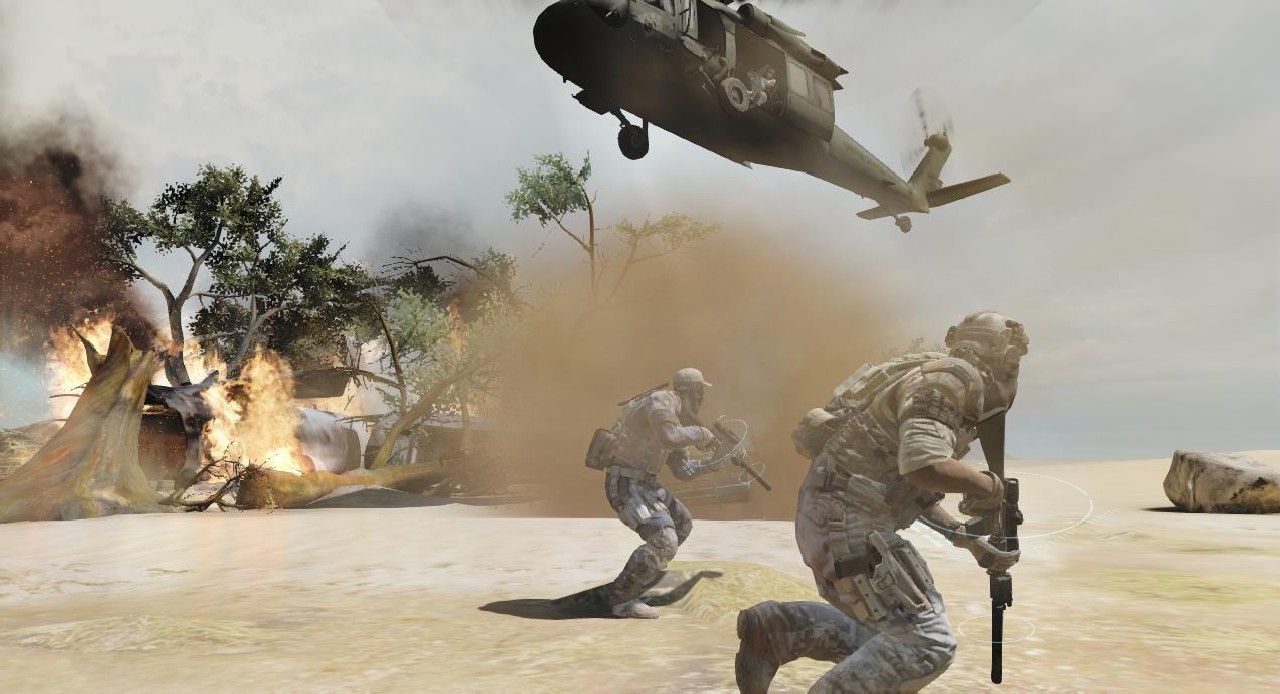 Competitive multiplayer, called Adversarial mode, is a strong offering from Future Soldier. Factions of Ghosts and Bodark go at it on 10 different maps that are well designed without any notable choke points. Up to 12 players can compete using Rifleman, Scout, and Engineer classes. An interesting approach sees players rank up and earn experience for these classes separately, rather than having one global unlock scale. You're also stuck using the same class for the entire match, so the system is fairly restrictive when it comes to your multiplayer progression.
At each new level gained, you also earn an attachment point. These are used to purchase new parts for your arsenal inside Gunsmith, which runs independently of your single-player unlocks and is much more relevant online. Customizing weapons to fit your play style becomes rather crucial to survival. New selections of weapons and equipment also become available at certain progression ranks. As such, the competitive rank is functional, but it's nowhere near as flexible nor feels as quick as something like Battlefield 3.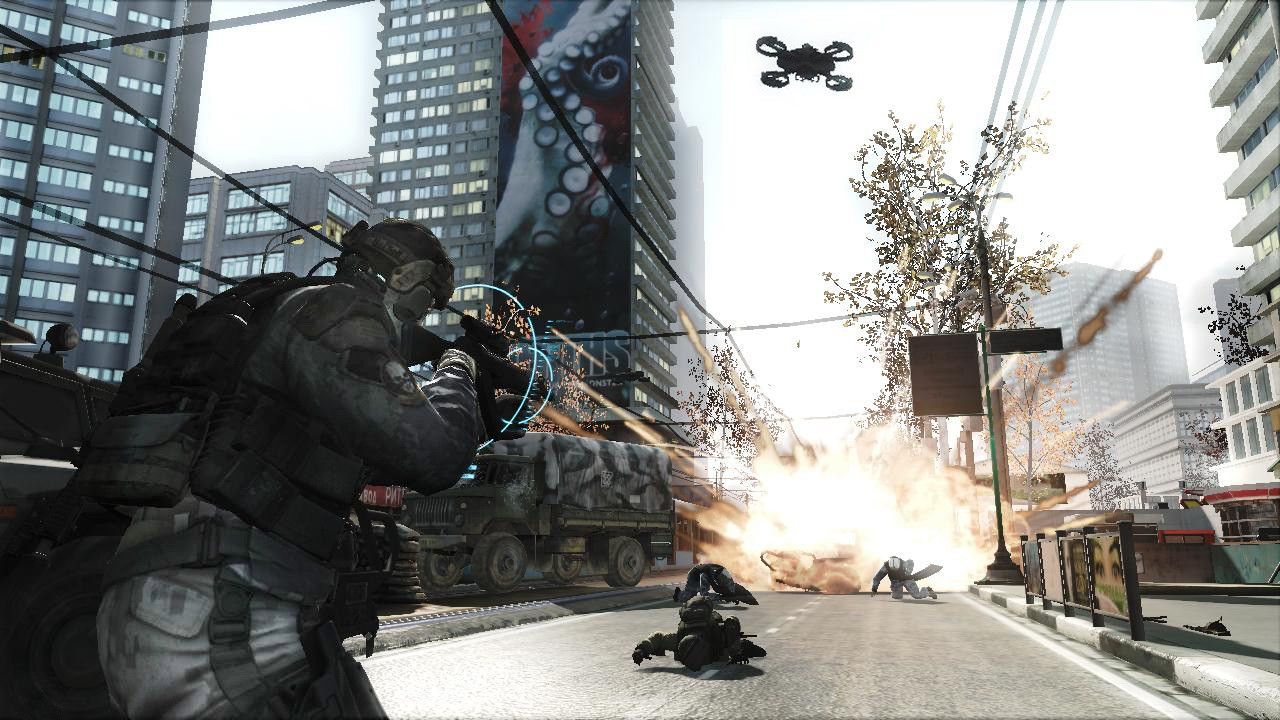 As for online game modes, they are all objective-based so you won't find any deathmatches here. Conflict sees objectives randomly located around the map, with teams racing to complete them. Decoy is an interesting twist that presents three objectives, but two of them are fake and nobody knows which one is real until it is attempted. Saboteur sees teams attempt to secure a centrally placed bomb and take it to their opponent's base. And finally, series favourite Siege has you complete objectives or eliminate the enemy team within a time limit – without respawn opportunities.
Comments
blog comments powered by Disqus