Ghost Recon Future Soldier Review
A more streamlined experience sacrifices complexity for accessibility and entertainment value
All of the modes work well, given that your teammates try to play a tactical game. You are actually assigned to one of two squads on the same team, and there are benefits for playing together. For example, when attempting to work on objectives, nearby teammates speed up the process. There is also a suppression mechanic (also exists in single player), allowing you to put fire on your enemies while teammates flank. Squads that use the game's coordination system (highlights important game world elements), suppression, and taking on objectives together are most likely to succeed. These mechanics are well implemented and present robust teamwork mechanics for the action online.
If there is an area where the game noticeably struggles, it would be the technical aspect. For an Ubisoft game with a multi-studio development, this is rather surprising, but the game has some bad bugs. Enemies appear in the ground, unable to be killed and therefore requiring a checkpoint restart; you get no crosshairs at a set piece, thus being unable to complete it; enemies and teammates shooting through solid walls; and more. It's a bit jarring that such issues exist, and though they aren't exactly game-stopping issues, it can be annoying to have to restart the checkpoints. These issues may be addressed with a day-one patch that is said to be planned for release.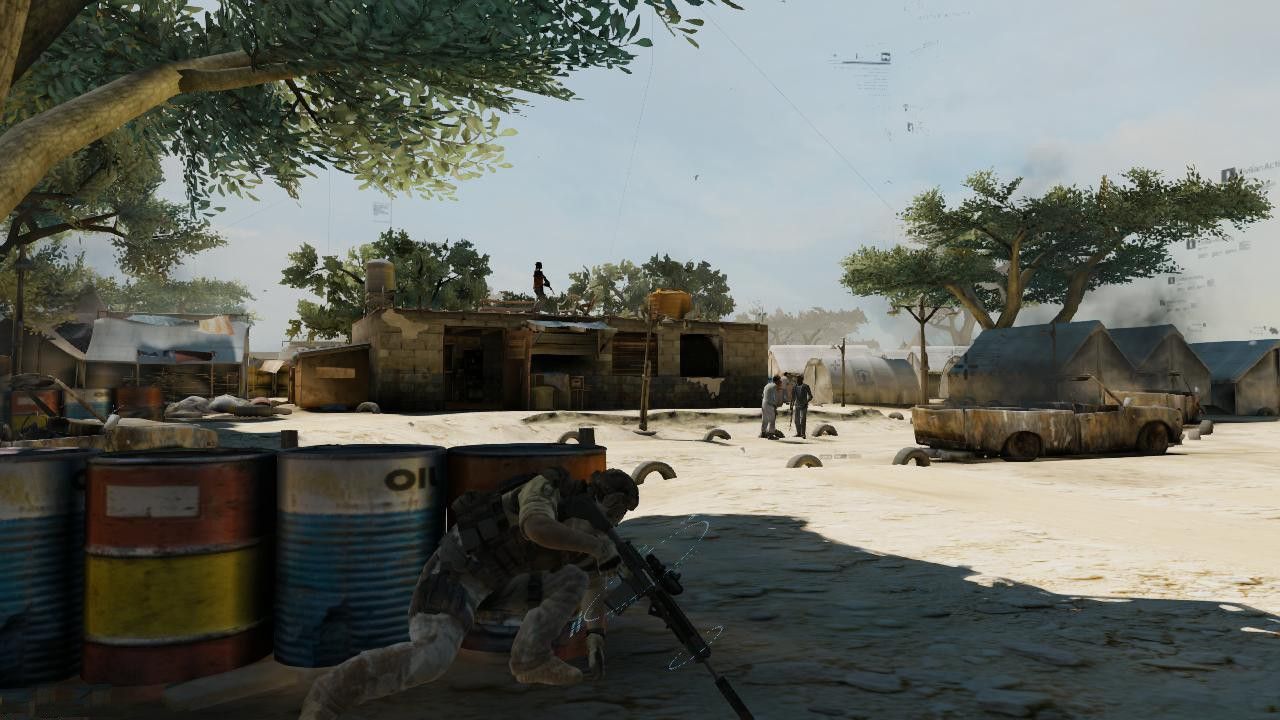 Also, for some odd reason, the Gunsmith interface is noticeably lower resolution compared to the rest of the game, making some elements difficult to see. Other then that though, nothing about the game's presentation particularly stands out. The audio work is serviceable, with teammates being rather helpful in calling out any enemies they spot. Visuals are nice, particularly with some of the locations you will get to visit in single player. Also well designed are the gun models, though the same can't be said for the oddly looking human faces.
Ghost Recon Future Soldier is a sign of the times. Gone are the days when you'd need to micromanage your squad through a series of urban locations – replaced instead with a more fast paced, sleek approach of taking out the bad guys all across the globe. Some die hard fans may scoff at that, but given that neither Advanced Warfighter games were particularly good due to their numerous issues, this is perhaps the right step for the series. A wealth of offline and cooperative content is supplemented by mostly well designed online play, making Future Soldier a solid entry in the franchise. It's not as complex or difficult as it once was, but it's certainly a little more enjoyable because of it.
Our ratings for
Ghost Recon Future Soldier
on Xbox 360 out of 100 (
Ratings FAQ
)
Comments