Trials Evolution Review
An arcade motocross game that takes no shortcuts
When you've earned enough medals, the next level License test becomes available, which is essentially a test trial that teaches advanced mechanics needed to succeed in the next leg of the campaign. A new bike is unlocked as well, with increasingly better stats – but in a game like Trials, this also means higher difficulty. Though there are only a few bikes in the game, they all feel significantly different and pose a unique challenge.
Depending on how well you do, getting to the final levels can take a few hours at most. Notice I said just getting to the final levels – not necessarily completing them, because it's no easy feat. Winning races also gives you cash, which can be spent on customizing your bike and rider, though the changes are completely superficial and have no effect on the gameplay. Outside of the campaign, you can participate in tournaments, which are essentially single player races strung together and evaluated on your total score across the events, rather than each race individually. Special skill events are very random, using the game's physics engine for something very off-beat, such as trying to drive without control of breaks or gas, attempting to balance a giant ball, flying around in a UFO or even skiing.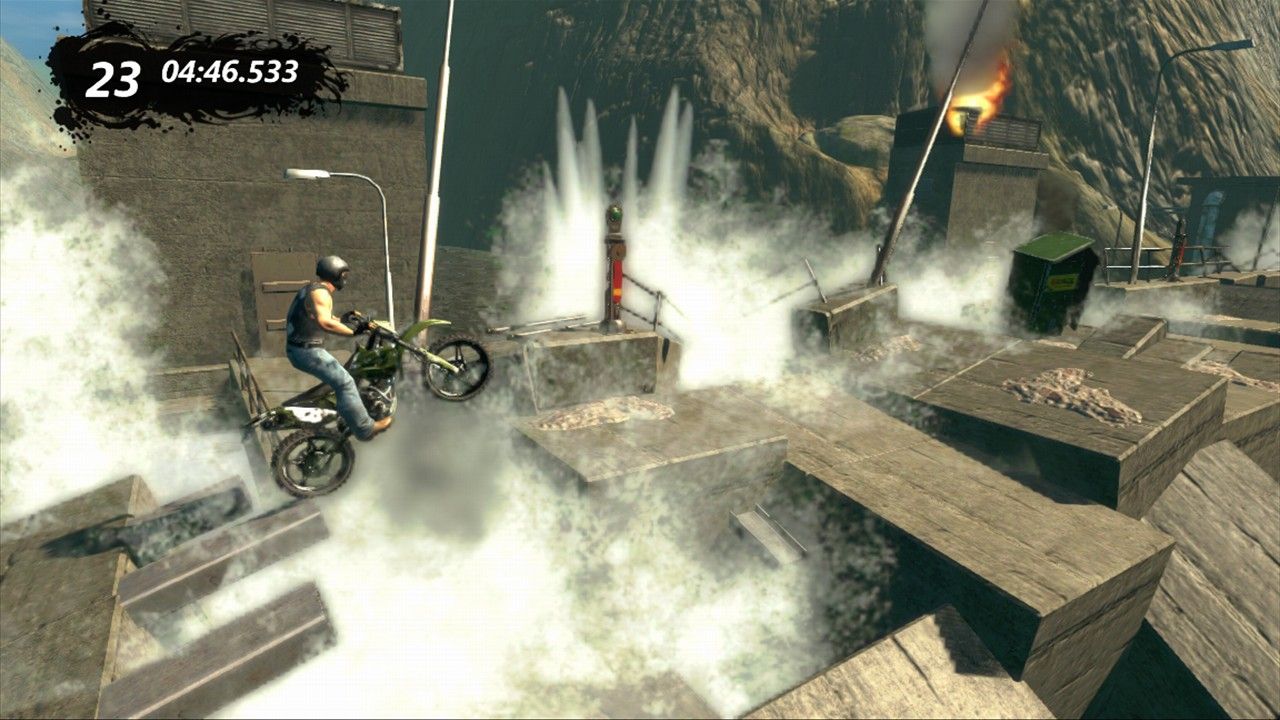 The selection of courses in Evolution is excellent. Fully utilizing the game's unique perspective, the environments and backdrops are simply a pleasure to look at, and might often make you feel as if you're playing a full retail release. The game uses lighting effects in full force, across a wide range of effects and day/night conditions. Tracks are creative, too – from a Limbo themed ride to a WWII scenario, there is plenty to see in the game.
And even if you've seen everything the game has to offer – it's only the beginning. Evolution, like its predecessor, includes a fully functional track editor which was actually used by the game developers to create all the tracks in the game. A simple version of the editor allows you to get in and create tracks quickly and easily with some automated features. For dedicated players though, the advanced track editor is a complex tool that is only limited by your imagination. Favorable comparisons to LittleBigPlanet 2 aside, this is a feature of the game that will keep adding value to the experience for a long time. Now that you can easily share your creations with the world (and not just with friends like in Trials HD), and download tracks from others through well implemented search filters, Evolution suddenly becomes a game that keeps on giving.
Comments
blog comments powered by Disqus