Trials Evolution Review
An arcade motocross game that takes no shortcuts
Much like many popular games before it, the basic gameplay mechanics behind the Trials franchise began as a web flash game. And as many before it, a developer has picked up on the idea and created a full-fledged experience out of it. Trials Evolution marks the sequel to Trials HD, a so-called "2.5D" downloadable game that focuses on player precision as you attempt to pass various obstacle courses with your motorbike. Varied environments and over the top physics once again take center stage, providing for an excellent sequel. Fans of Trial HD should pick up Evolution without any hesitation, and new players are welcome too – given you can keep your frustration levels in check.
So in case you aren't aware – Evolution is a bike game, where your sole purpose is to get from one end of the course to another. You can only control the gas and breaks of the bike, as well as lean the rider of the motorcycle forwards and backwards. The challenge and entertainment factor come from the gameplay mechanics – the bike is heavily influenced by real time physics and the course is littered with jumps, dips, and other obstacles.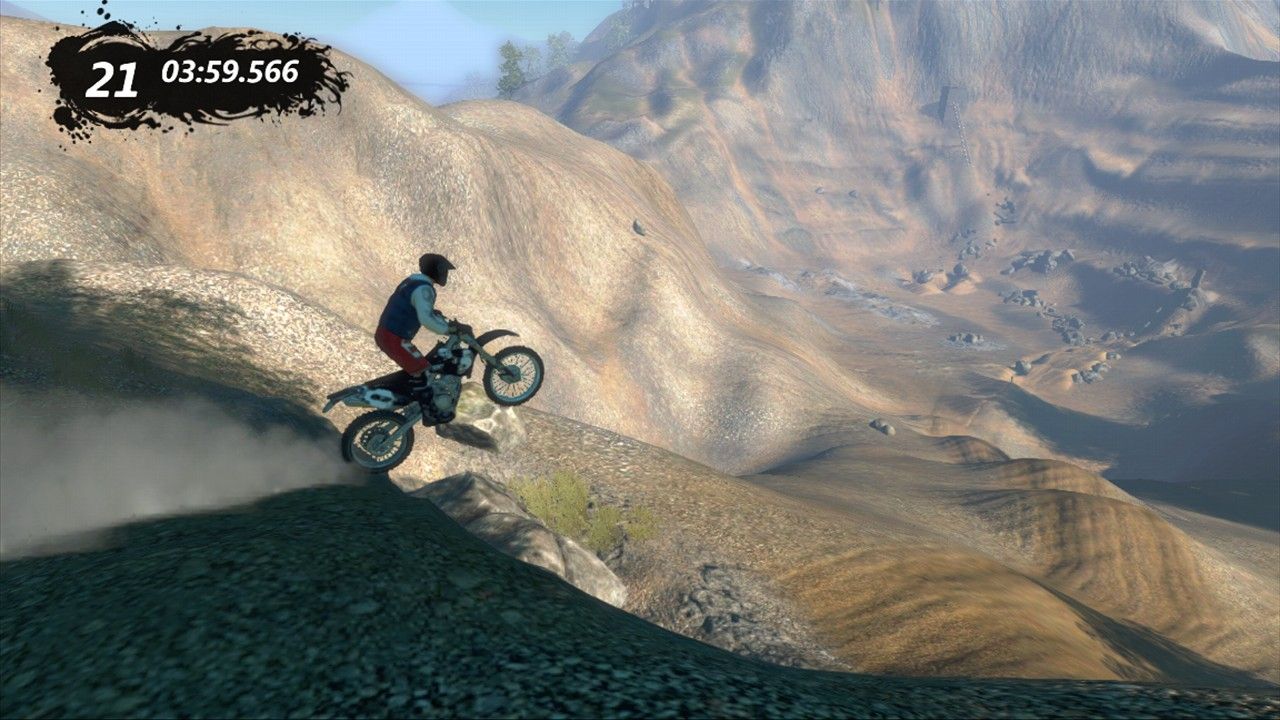 Getting from one end to the other without faulting (letting the rider touch the ground or crash into an object) can be both exhilarating and frustrating. This balance - trying to beat your own or a friend's score, and simply trying to pass the course without restarting for the n-th time – will determine whether or not the Trials franchise is your cup of tea. As the difficulty increases through the single player career mode, you may often find yourself leaning towards the latter feeling. While Evolution feels a lot more balanced in its difficulty curve than its predecessor, it's still only a matter of time before most players reach their breaking point.
The single player career allows you to play through a significant number of unique and well designed tracks. Starting off with just one bike, your progression depends on the total amount of medals earned – with up to three medals up for grabs from each race (depending on your time and how many times you crashed). Getting bronze should be easy enough even for the completely inexperienced players, though earning enough to progress to the next stage might require some patience.
Comments
blog comments powered by Disqus