Forza Motorsport 4 Review
The newest entry in the franchise is likely the most definitive racing experience of the year
Following the successful release of the racing series every two years on Xbox 360, Microsoft has continued the trend with Forza Motorsport 4. Once again developed by Turn10, Forza 4 is a much refined experience that manages to actually feel fresh but what is an otherwise straightforward progress-based sim racer. There is a wide variety of cars and tracks, restructured career mode, intriguing online offerings, and a ton of racing to be had at a smooth 60 frames per second. The series continues to focus on clean racing – perhaps too clean, as will be discussed later – but it is nonetheless a fantastic achievement that's well worth taking part in.
At the core of the single player experience, the developers have created the World Tour. Offline play is fairly different from what other games in the genre have done, as well as Forza 3. Essentially, the player's progress now occurs with a lengthy series of 10 seasons, each consisting of a set number of races. Starting off with season one there are only 6 races, 8 in season two, 10 in season three, and so on. Each race, in turn is locked in to a particular track and racing conditions – however the twist is, there is a variety of cars and opponents that can be used. What this means is that depending on the class of the player's car (ranging from F to R3, as expected), the available races will actually change, thus presenting players with numerous gameplay scenarios. Select an E class car and your three available events will change, presenting the possible races to take part in. All of the races differ in their opponents and prizes up for grabs, but the track and win conditions remain the same. The game also does well to break up the circuit racing with the occasional drag, bowling, and head to head events.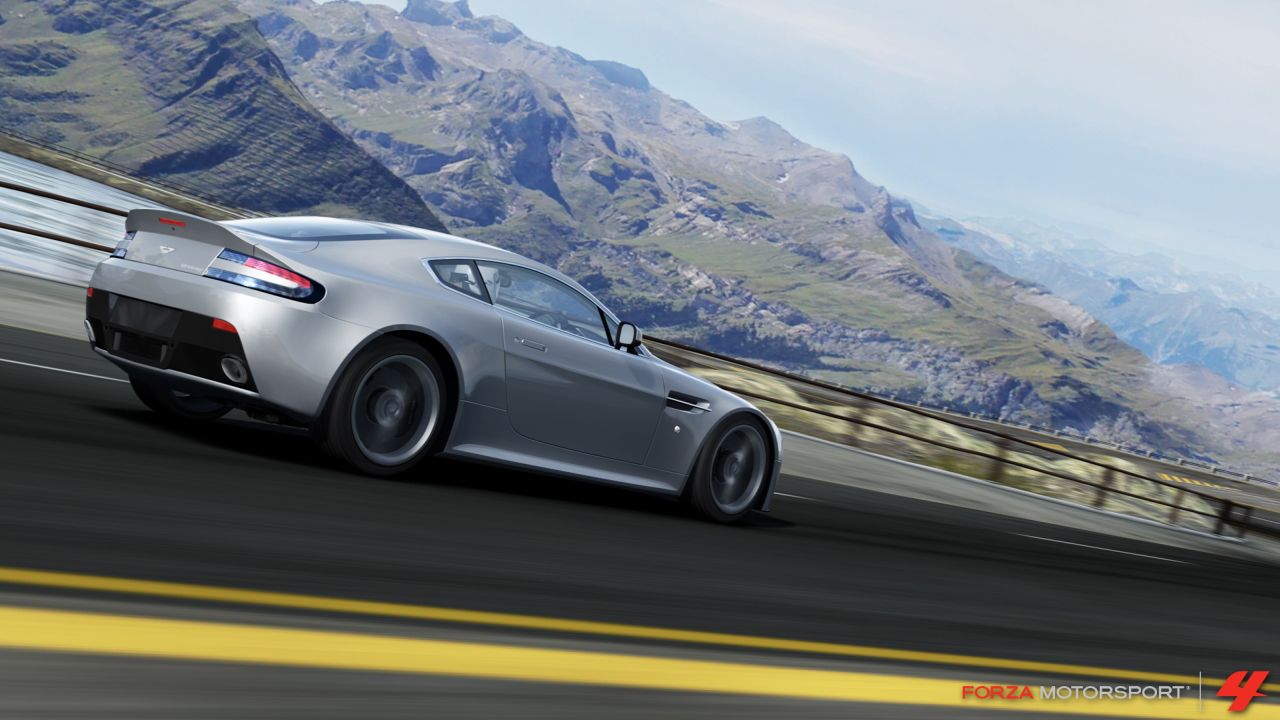 If you enjoy driving your fully customized Mitsubishi, or that tweaked Nissan – you can do so for quite a number of races. The game gives the player a fairly large number of events for each race, so swapping in and out of cars, or sticking with the same one, is your choice to make. As mentioned earlier, there are different bonuses depending on the event undertaken, but it's still possible to cruise your D class car for quite a while. The game does though, eventually, force the player to start using higher end machinery – or at least making you upgrade your current ride to the next performance class.
There is a driver level system in the game, as well as a new manufacturer affiliation level. Both levels are based on XP earned, and your driver level increases satisfyingly quickly, at about 5 levels per season. The level itself is just an artificial number, and has no gameplay implications such as restricting you from races. It's only function, in fact, is a very useful one – to provide the player with a new car at each level up. Rather than limit the prize to a single vehicle, players get a choice of one car out of a few, all from the same artificial category and very similar in statistics. This means that the game's economy is fairly relaxed, as you'll always have the correct car needed to not only progress through the races, but even take part in the more specialized events (such as manufacturer competitions).
Comments