NHL 12 Review
As packed with content as ever, the annual hockey sim adds enough changes to warrant a look
On the other hand, some modifications to the presentation are actually removals of things that worked great before. After scoring, instead of watching the players celebrate together, we are treated to a cutscene of the goalie skating about or drinking – he's supposed to look frustrated for letting a goal go by. But really, these cutscenes are no different than the ones which occur during regular pauses in play. Again, instead of watching the well-designed players celebrating the goal, the cutscene that follows shows a bunch of low-resolution spectators awkwardly jumping about, apparently celebrating. There is also no more presentations to announce the three stars of the game after a match. The decision to make these changes is simply baffling, and it feels much worse than last year. Speaking of goals, the replays now have sound in them, which seems out of sync and overly loud. Some bugs, such as double-sounds that occur randomly and often for hitting a post or taking a shot, are fixable but noticeably annoying none the less. There also seems to be no sound made when many of the hits occur on the ice, which further detracts from the experience.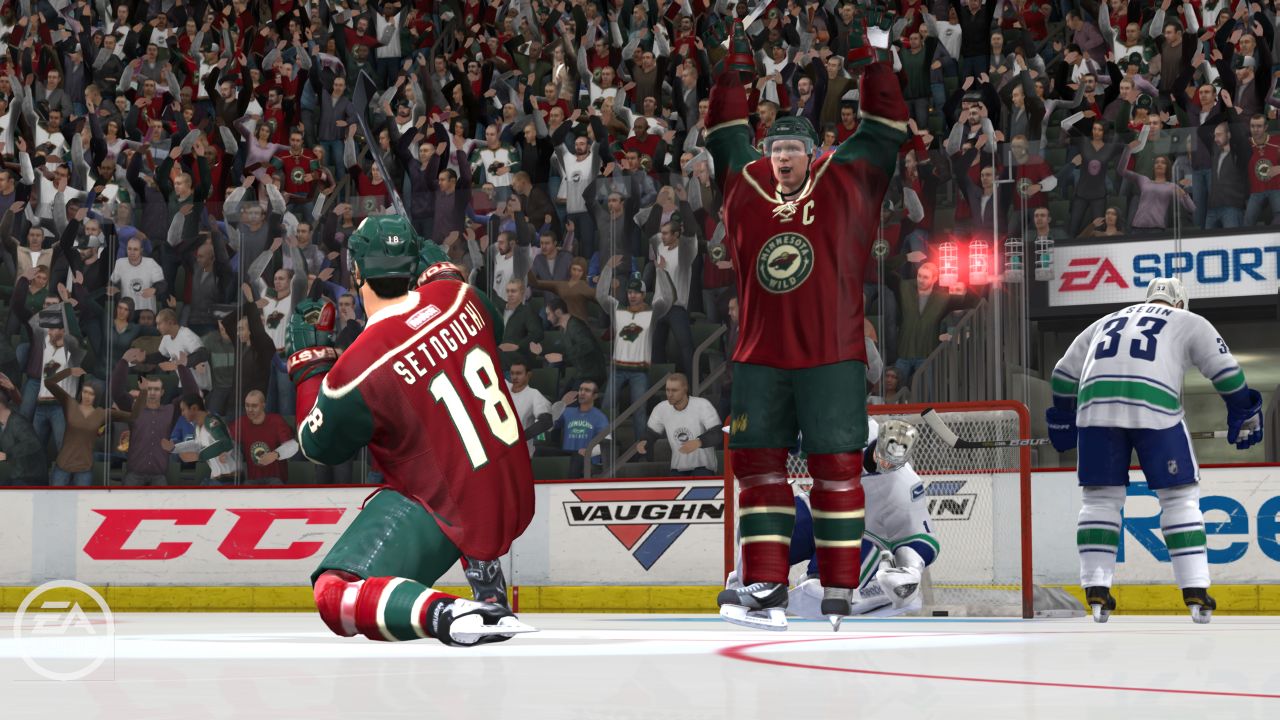 A couple of authentic team intros have been added, such as the shark head in San Jose, but much like Legends, this seems to be an incomplete feature – why add just a few team presentations, and not take the time to do the rest? With the visuals largely unchanged, the soundtrack is also a fairly predictable and catchy collection of rock anthems. For some reason, this year's selection of tracks seems to become repetitive much faster than in previous years, but at least there's the option to import your own tunes. Commentary is still good, and many annoying lines have been removed as per fan requests, but new lines are far and few in between.
Worst of all, this year's title struggles the most in the technical areas. Loading times for saved games in any offline mode are very lengthy even compared to NHL 11, and loading online menus also feels quite slow. Most troubling is the case of the game and console freezing. It seems the issues that plagued NHL 10 have made a return – but in a different manner. We've often ran into issues with the game crashing midway through a game, navigating menus, or just trying to load a save. With a bit of troubleshooting, we've found that disconnecting from the internet, thus not allowing the game to sync to EA Servers each time (it does this, for whatever reason, even just loading an offline game save) actually solves a lot of the problems. This is hopefully resolved soon, as it can be actually game-breaking.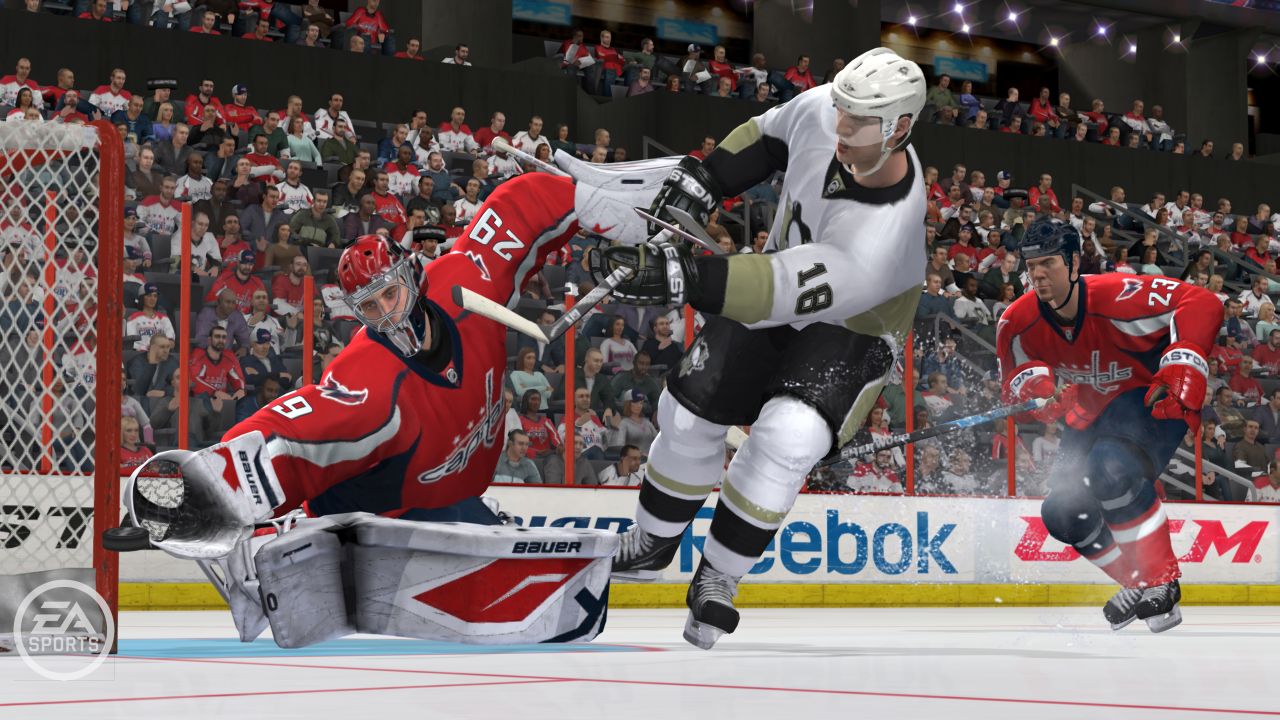 There is no arguing that NHL 12 is a great game, offering the best package yet and does well to celebrate yet another big birthday for the franchise. The addition of the Action Tracker, improved Be a Pro and HUT modes add to what is an already extensive and deep gameplay offering. Distractions such as the inclusion of Legends and the Winter Classic make this an even more complete package. Presentation shortcomings aside, and once the technical problems are patched, this is a stellar outing for the franchise that's easily recommended to fans – that is, if you don't already own NHL 11. Indeed, this is the most difficult recommendation to make, but NHL 12 doesn't quite feel like it offers enough to appeal to owners of NHL 11. As was the case with NHL 10, this year's game offers enough new additions to make existing owners want to buy, but it will be perhaps difficult to justify.
Comments
blog comments powered by Disqus