Driver: San Francisco Review
A reboot of a classic racing franchise offers more than just a rehash of the original
Driver is considered by a lot of players to be a classic arcade title, from way back in early 2000s. It was regarded as a great game for its time, though unfortunately a few of its sequels never quite lived up to the original. Which brings us to Driver: San Francisco, an attempt by publishers Ubisoft to bring the franchise back into the spotlight, and onto the current generation of consoles. Driver SF brings back fun arcade racing into the modern day setting, and carries with it some innovative ideas that work really well. An open world racing game, already a rarity of the genre, makes Driver SF a fun, compelling, and surprisingly unique experience that shouldn't be missed by arcade racing fans.
Though racing titles aren't known for their plot lines, Driver SF attempts to tell a rather ambitious and intriguing tale. The story continues right on the heels of Driv3r, as players assume the role of John Tanner – a police officer that's known for his excellent driving skill. His nemesis Jericho has been arrested and is set to be transported, however with some help he hijacks the armoured truck and goes after Tanner. In an unfortunate accident, Tanner is hit head-on by a semi truck, which makes him lose consciousness and be driven to the hospital, where he actually spends most of the game. You see, most of the game actually takes place in Tanner's subconscious.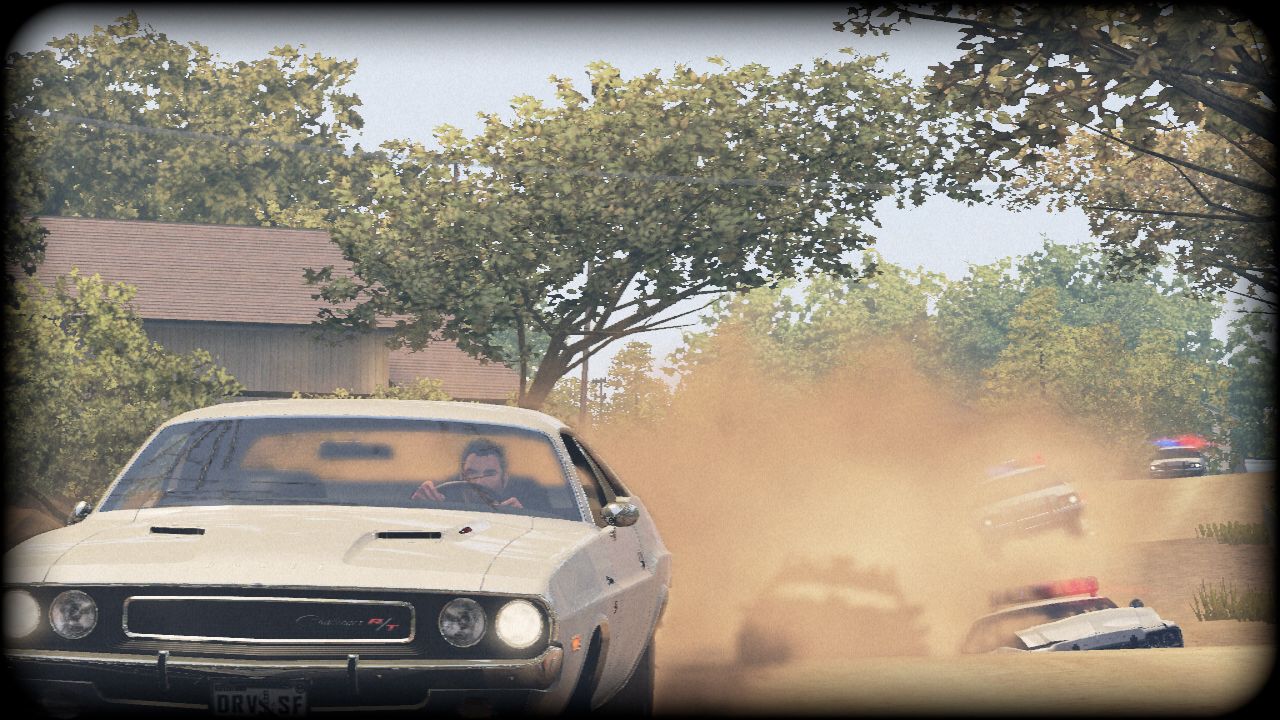 It may sound a bit ridiculous, but it allows the developers to do a ton of cool things with the plot and gameplay (more on that later). Tanner must unravel Jericho's plot before it's too late, as he also slowly comes to realize that his perception of reality isn't what it seems. What follows is a very intriguing and involving story of not just Tanner but also all the people he gets to interact with. The game is quite focused on character development, more so than any other racing title in recent memory, which adds much exposition overall. Unorthodox is a good way to describe the setting in Driver SF, and though it may sound ridiculous at first, the developers pulled it off well.
Thanks to the surreal setting of the game, there are many unique gameplay elements present. The most notable of all is the Shift. Since the action is taking place inside Tanner's coma, a mechanic in the game allows the player to instantly hover above the city at bird's eye view and jump into any vehicle on the road. This is a unique mechanic that's not only core to the overall experience, but it's also extremely well implemented and designed. During the game's many missions, most allow the player to jump out of the car they are driving and into another with a quick press of a button. It's always extremely satisfying to Shift into oncoming traffic and cause havoc for your targets or racing opponents, as you crash into them head-on. The game also offers a boost mechanic, which works as expected and can also be used to deal additional damage to nearby opponents by ramming them.
Comments
| | |
| --- | --- |
| #1 Sep 6, 2011 12:01:48 (Sep 6, 2011 12:01) | |




Nechrol

This should have been called "Mulholland Driver", but looks interesting. I'm not sure if I would be okay with purchasing Multiplayer within a system that already has me paying to go online in the first place. Unless perhaps it works separately with your 360 subscription. Also, I wished they would have included the unlock that allowed your car to travel on stilts. I also heard that maybe Call of Duty was going to try this tactic to squeeze more money out of people which I'm not too fond of.