Driver: San Francisco Review
A reboot of a classic racing franchise offers more than just a rehash of the original
The entirety of the game takes place in a well recreated city of San Francisco, as the title would suggest. It is a very open game world that is filled with various locales, from the busy downtown to the Golden Gate Bridge. As you progress through the story, the huge map gradually opens up and lets you drive around at will. The world is littered with dares (quick challenges to complete in any way you see fit) and side missions (organized events that take away the Shift ability for pure driving). The latter allows players to compete for higher scores and add to their leaderboard rankings. While the dares are fairly reminiscent of one another, the challenges and indeed the main quest offer a variety of tasks to complete and flex your creativity while doing so. Perhaps the only downside is that there are no daylight or weather changes to be had.
Outside of the story, there is a fully implemented online component. It should be noted that this is Ubisoft's first title to implement UPass, a one-time code that unlocks multiplayer functionality and comes free with all new copies of the game. Those who don't have the code will have to cough up extra dollars to play online. [UPDATE: Due to a printing problem, the UPlay Pass has been removed from the game. Users can select to start the 2-day trial which will last forever] The mechanics are a bit different in competitive multiplayer, but the Shift ability is fully present and works just like in single player. In most race types, players are able to Shift into other NPC vehicles and take control. The only difference is that the game world doesn't slow down when in Shift mode, as it does during the offline campaign, so players must think quickly and choose new vehicles with care. There is a driver progression level for your online profile based on experience, which subsequently unlocks new modes of play and other extras.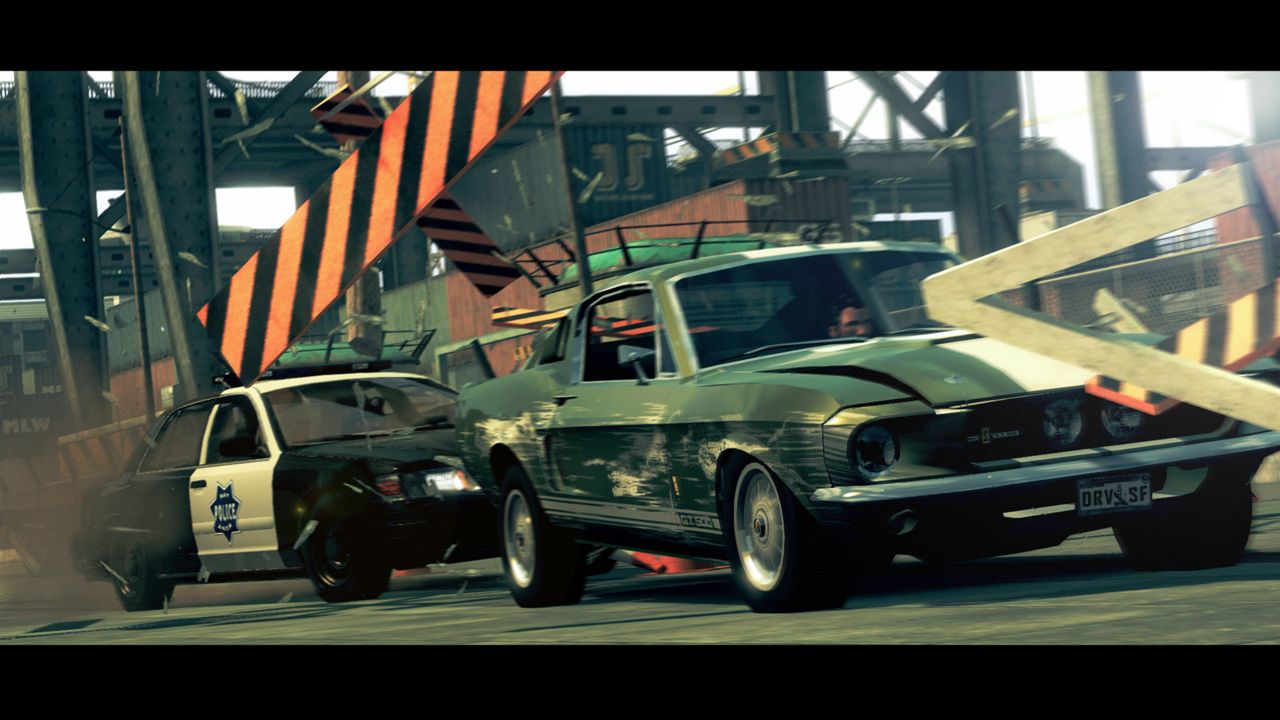 Oddly enough, a lot of racing modes are actually locked away behind driver levels. So if you were hoping to jump into some team racing or takedown challenges, you're out of luck until you've earned enough experience to reach a certain level. It seems unwarranted to lock away such major multiplayer components, as they aren't much more complex than the Tag and Trailblazer modes which are offered right away. There is a large variety of multiplayer modes, most of them utilizing shift such as Tag and Capture the Flag, which work as expected. Some unique modes like Trailblazer (earn points by following an AI car's trail and blocking others), team shift racing, relay races, and team rush are all well done and should provide many hours of varied entertainment. In a unique approach, before each event there is a qualifying stage, which determines the starting grid for the main event. During the qualifiers, a random objective is given with a specific time limit – ranging from who can amass the most drifting points, gain the most speed, smash the most markers, etc. These qualifiers are free-for-all, letting each player gain as many points as possible in any manner they see fit.
When playing in Shift-enabled game modes, there is a clearly larger amount of supercars roaming the streets, which makes for more of a fun and high adrenaline experience. In addition to unlocking new game modes with earned XP, players are also able to unlock new abilities. Items such as bigger energy boost bar, impulse wave attack, the ability to spawn a car using Shift, increase recharge speed of abilities, etc are all unlockable with higher levels. This unfortunately is bound to put lesser level players at a disadvantage, as pure driving skill only matters in the classic Racing modes, which aren't likely to gain much popularity because of their simplicity. All in all, the online components function very well with some innovative game modes and tons of variety to be had. It's worth noting that the framerate online doesn't appear to be as stable as during single player, but it hasn't been much of an issue.
Comments
blog comments powered by Disqus
| | |
| --- | --- |
| #1 Sep 6, 2011 12:01:48 (Sep 6, 2011 12:01) | |




Nechrol

This should have been called "Mulholland Driver", but looks interesting. I'm not sure if I would be okay with purchasing Multiplayer within a system that already has me paying to go online in the first place. Unless perhaps it works separately with your 360 subscription. Also, I wished they would have included the unlock that allowed your car to travel on stilts. I also heard that maybe Call of Duty was going to try this tactic to squeeze more money out of people which I'm not too fond of.