NBA 2K24 Review
A frustrating step back
After a few frustrating years, NBA 2K really delivered with last year's release. The on-court action was improved thanks to a new stamina system and changes on the defensive side of the ball. The modes included also received a boost thanks to the excellent Jordan Challenges and era selections for MyNBA. For a series as routinely massive as this one is, it was nice to see it up its game. Which is why I'm bummed to say that NBA 2K24 feels like a step back once again for the series.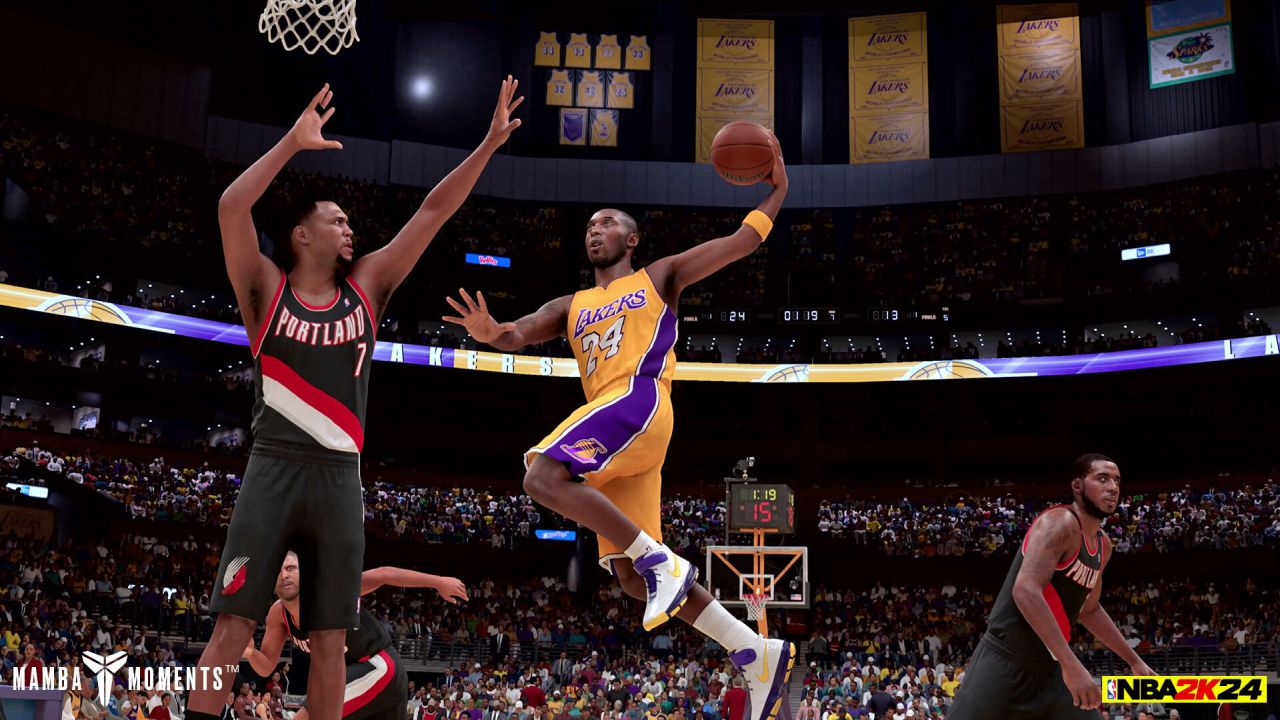 The good news is that the gameplay continues to be improved with NBA 2K24. This year's iteration introduces the ProPLAY feature. ProPLAY essentially lets 2K Games utilize their extensive experience in mocap to better deliver a more authentic presentation in-engine. It makes every action, whether it be offensive or defensive, look and feel more realistic. Pulling up for a lay-up, or sliding into position to contest a shot feel silky smooth instead of chunky like in years' past. I found that the refined player animations helped me get my timing down better on jumpers, as well as improved my ability to get around the court to pester ball-handlers.
The presentation of NBA 2K24 remains as solid as ever. Besides improving the gameplay, ProPLAY has also provided a boost to player animations. They now have more fluid movement and look more accurate to their real-life counterparts. The commentary team of Kevin Harland and Clark Kellogg is solid this year as well. They do a good job of referencing real-world history, as well as events going on in your specific game/franchise. 2K Games has also added a significant level of control to the instant replay system. You are given a plethora of angles and filters to use to create a highlight worthy of YouTube posting. Bonus points for the engine letting you get a real good look at the detail afforded to every player.
Outside of the ProPLAY technology, there are a handful of minor tweaks to the gameplay this season. Adrenaline boosts have been changed so that offensive superstars no longer lose their boost when executing fancy dribbles, but rather when they are checked by the defense. This gives urgency to both offense and defense as ace ball-handlers have more tools to juke defenders, but lock-down D can stifle a team's offense as well. For more novice players, timing has been tweaked for both shots and lay-ups to be more forgiving. Executing flashier dunks has also been improved thanks to better use of the Pro Stick when attempting them. The gameplay may not have been reinvented, but it continues to be adjusted in ways that I think ultimately progress the overall experience.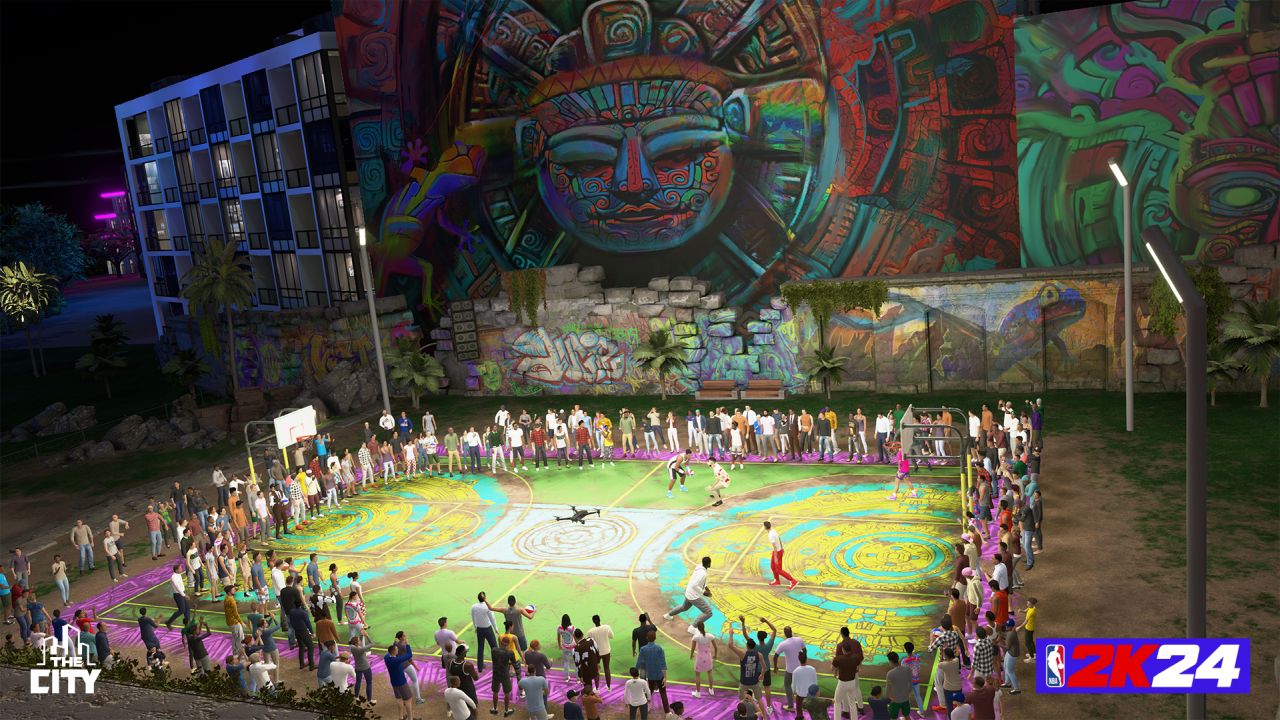 Taking the place of the Jordan Challenge this year are Mamba Moments, which celebrate the career of cover-star Hall of Famer Kobe Bryant. Unlike last year, though, which took us through the entire career of MJ, Mamba Moments highlight 7 specific games, with entries including his three-point barrage in 2003 and his destruction of the Spurs in 2008. However, there are a handful of curious omissions from the mode that put a damper on the experience. I'm shocked his celebratory final game against Utah isn't included, nor will you find his 81-point effort against the Raptors in 2006. It would have been nice for the mode to cover his entire career, like we got with Jordan, rather than a handful of specific games.
MyNBA returns and is as engaging as ever. This mode, which lets you choose which era of the NBA to start your franchise in, was one of my favorite additions last year. As great as the current crop of stars in the league are, I'll always have a soft spot for those who lit up the scoreboards back when I was growing up watching. 2K Games did add a new era to start from, too - the LeBron Era picks up when the future Hall of Famer took his talents to South Beach in 2011. This is peak LeBron for sure, but it is also home to the last great era of San Antonio, as well as the hard-nosed Pacers team that was always a threat in the East. Also introduced this year is MyNBA Lite, which is a condensed version of the main mode. It plays fast and loose with league rules, and is designed to get you onto the court faster than normal. Not a critical addition to the game, but one that is fine if you want the experience of MyNBA, but not all the minute details it normally calls for.
After taking a step forward last year, NBA 2K24's MyCareer is a baffling disappointment. In a surprising move for the franchise, there really isn't a story for your player this year. The set-up is that your rookie is the latest in a bloodline of talented ballers. The goal, as always, is to state your case as one of the greatest players in league history. What's missing from this is the underdog narrative that let you build a dynamic career arc. Coming into the league anointed as the next big thing already is a boring direction for the series to take. While there are moments that work, such as getting to know how your family got their start in the league, it's ultimately not engaging enough. The storylines from past 2K entries haven't always been good, but they've managed to at least be interesting. This one is neither good nor interesting, which is a lethal combo.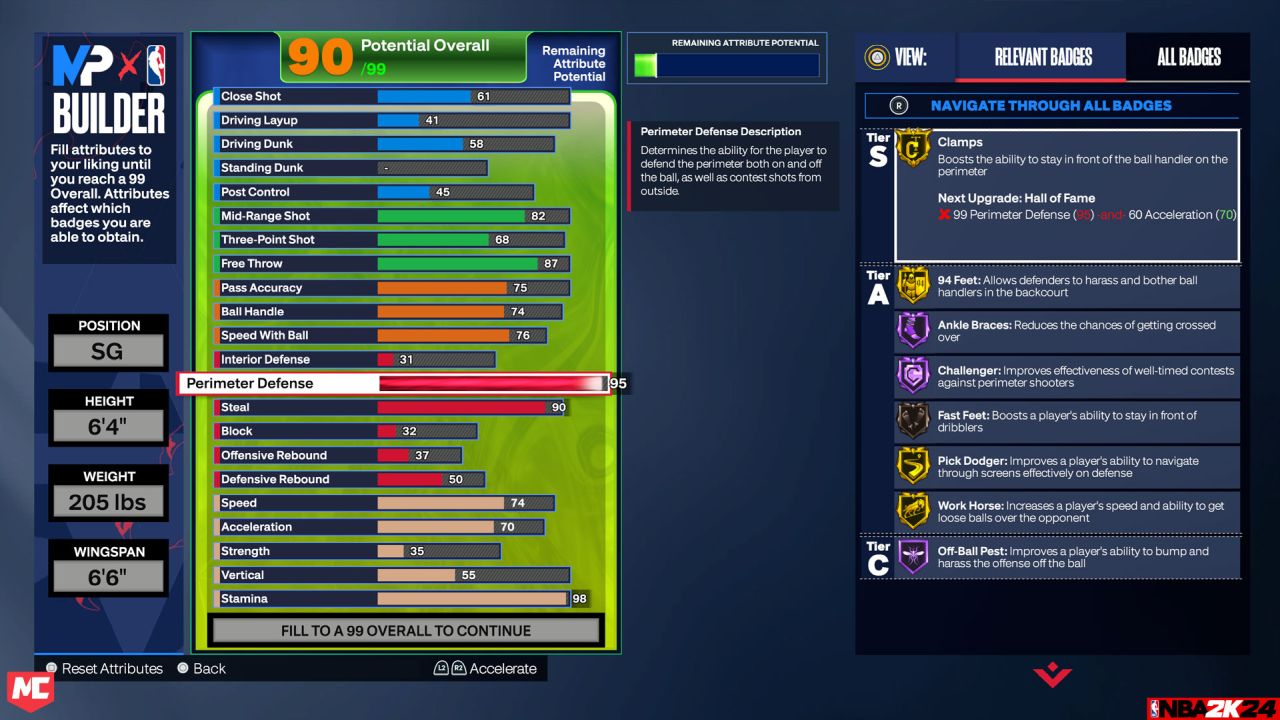 The bigger issue is that the mode is an absolute slog to play at times. When you first begin, your player is rated at a 60 overall. Makes sense being a rookie and all that, but you are immediately thrust into a starting role on your drafted team. This means you are consistently going against players who are rated much higher than you are. This leads to poor performances, which results in a pitiful amount of in-game virtual currency being awarded. This also leads to limited improvement on your Badges, which are boosts to specific skills. On top of that, if you are not doing a good job of focusing on your Badge skills, you'll be hit with regression on them. Not only does this system feel unrealistic, but it also significantly hampers your created player. You can be forced to play a style of game that doesn't make any sense due to fear of your abilities regressing. Putting in the work to improve these attributes, whether it be through specific focus in-game or off-court practice, ends up feeling more like chores than anything else.
NBA 2K has always had a rotten problem with microtransactions, but this year feels especially egregious. The changes to MyCareer practically force you to pay up to even have a semblance of a good time. And even with the bonus points received from having the Black Mamba Edition of the game, my player still wasn't particularly good. He was kind of an anchor on my professional team, and yet still not good enough to hang online with the players who seemingly either grind endlessly or dump excess funds into their characters. It ultimately made me question if the effort is worth it. Why spend time playing as a weak custom player, when I could just play MyNBA or single games using pros? For the chance to run around The City? To buy clothes? The time needed to grind in the mode just doesn't seem worth it.
Microtransactions also play a large role in the returning MyTeam. As per usual, this mode lets you purchase cards to build a custom team of stars from past and present. It's a mode that is built upon forcing you to pay to build a better team, but at least you can still have fun with it. Stepping onto the court with your fantasy team to either tackle single-player challenges, or to face-off with others online is fun. I didn't feel as punished for not paying up in this mode like I did in MyCareer either. This year switches things up a bit by replacing the Auction House with the Player Market. Instead of being able to buy or sell cards at different rates, the Player Market has prices set by 2K. This change is both good and bad, as it does let you go in and purchase the specific card you want, but it also removes the deal making that was possible through the Auction House. With purchase and resell prices capped by 2K, it's easy to feel cheated here. Ultimately, I think there's enough here to have fun without having to pay up, but it's still a mode that rewards those that do choose to invest more money.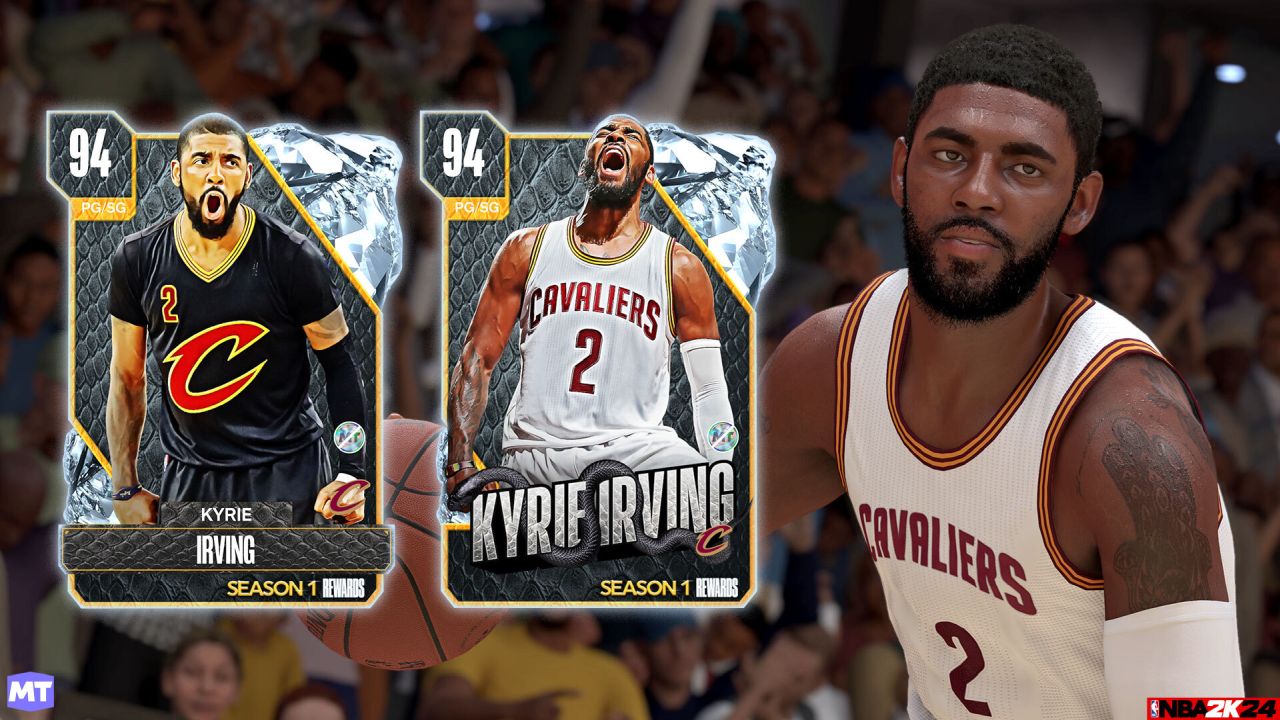 There is a lot to like about NBA 2K24, but I find myself thinking more about the problems than anything else. The constant push of microtransactions has finally caused MyCareer to be a complete chore to play. Unless you are willing to pay up, the grind to get your player to be competitive online just isn't worth it. Combined that with the Auction House being cut, and Mamba Moments being a step back from the Jordan Challenges, it ultimately results in this year's effort being a setback. It's frustrating, because the game feels great once you actually get on the court, but you will face many annoyances on the way there.
Our ratings for
NBA 2K24
on Xbox Series X out of 100 (
Ratings FAQ
)
Comments