WWE 2K22 Review
On the Road To Redemption
Following the complete disaster that was WWE 2K20, 2K Sports did something almost unheard of for sports franchises: they took some time off. From October 2019 to now, the only wrestling release from the publisher was the arcade spin-off Battlegrounds, and that didn't exactly set the world on fire. The franchise needed to take a break, though. It was struggling with consistency and had been on a downward slope for quite some time. With rumors swirling about the future of the series, WWE 2K22 has the feel of a make-or-break entry. Like legendary cover star Rey Mysterio Jr, 2K Sports and developer Visual Concepts have come out swinging with this release.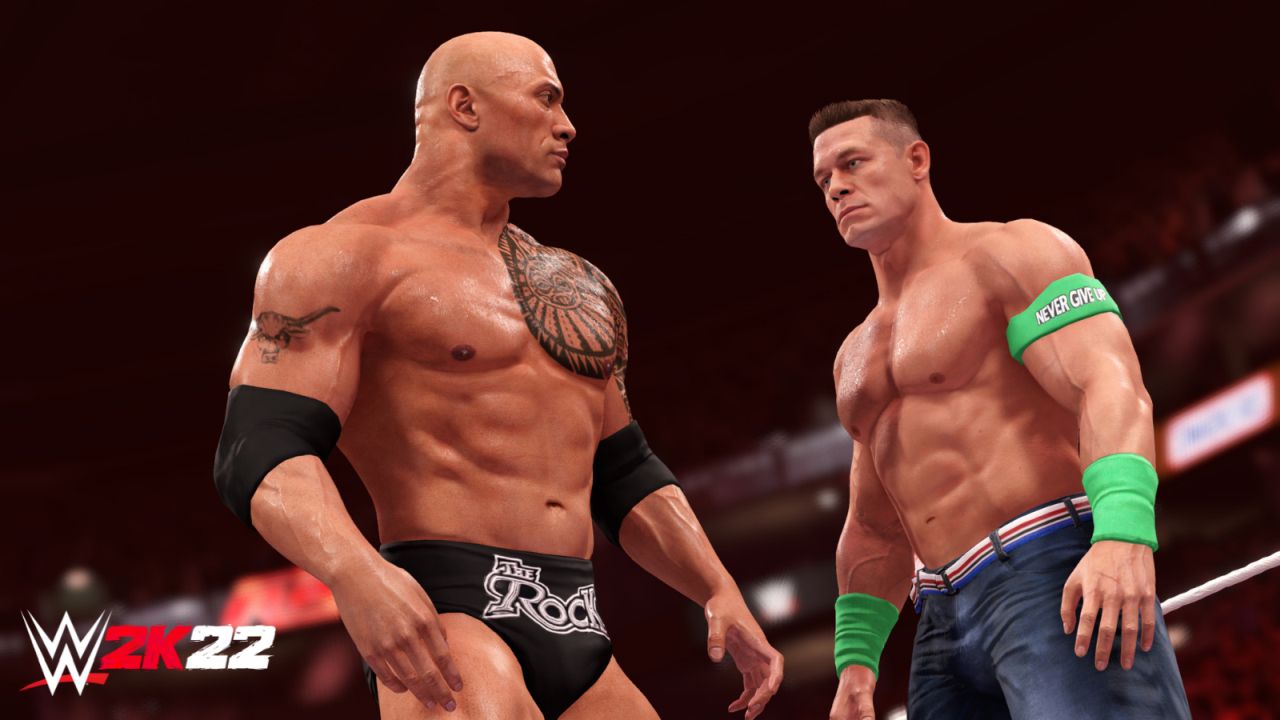 With so many areas in need of improvement, Visual Concepts certainly had its work cut out with WWE 2K22. Getting the tired gameplay of the series under control was certainly one of the more important tasks for this entry. Doing away with a lot of the bloat the series had incorporated, this year's entry excises most of the terrible mini games from past iterations. Attacks are boiled down to three different buttons: light and heavy strikes, and grapples. Combining the light and heavy attacks with the grapple will produce slams of whatever power you chose. It's a simple system that may lack the depth of previous entries, but one that is significantly more enjoyable. All that bloat made for an overly complicated engine that often ruined the flow of matches.
Since the attack system has been cut down in complexity, there is a greater focus on combos for this entry. Each wrestler has their own batch of combinations to use, and each of these chains is built from the three main attack buttons (light, heavy and grapple). The combos aren't on the level of King of Fighters or anything, though. They are a max of four buttons and are easy enough for even novices to pull off. You are given ample opportunity to disrupt these combinations as well. You can reverse the first attack with a well-timed press of the reversal button. If you fail to do that, you can also break the combo by predicting your opponent's next move, and then pressing the correct button. Again, it's far from a complicated system, but there's enough to it that both beginners and experts can have fun with it.
Although it is much better than it has been, the gameplay still has some unfortunate quirks to it. Picking up and using items can feel unresponsive at times. Placing a ladder or table shouldn't feel as sluggish as it does. There are also collision detection issues to be found in certain moments. I found these problems specifically reared their head when attempting to strike someone either coming back into the ring or climbing to the top rope. Instead of interrupting your opponent during these actions, you tend to just whiff on the attack altogether. It's an odd problem considering that the collision detection is solid in most other aspects. But considering how far gone the last release was, even getting to this point was a major success.
Whether you are playing solo or online, there are plenty of modes to be found in WWE 2K22. Returning favorites such as 2K Showcase, MyRise and Universe are joined by the new MyFaction and the long-requested return of MyGM. As has been the case with the last few titles, 2K Showcase is the most prominent mode. This year's effort focuses on the career of Rey Mysterio Jr. Considered to be one of the greatest technicians in the history of the business, Mysterio makes perfect sense to serve as the focal point of a showcase. Due to matters outside of 2K Games' control, though, the showcase can't reach the level it should.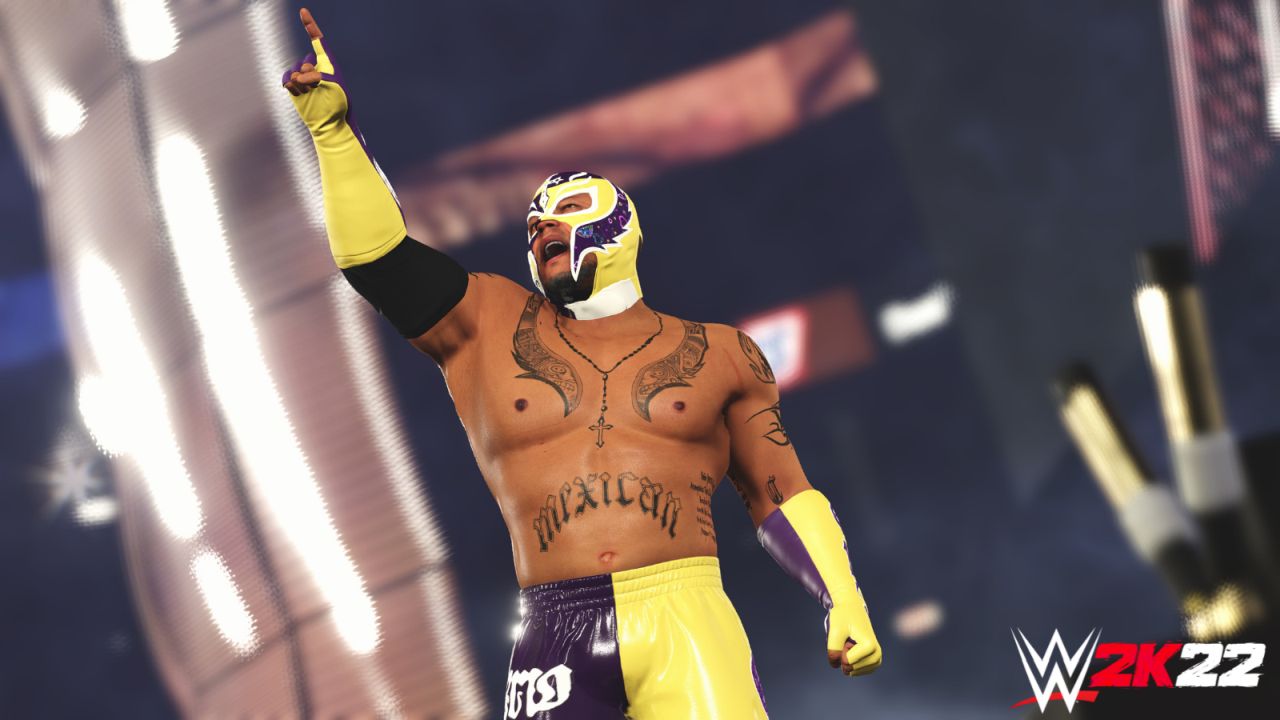 With a career that runs from WCW to modern day WWE, Mysterio has faced off against just about every top-level star out there. You get a glimpse of that here, as you do battle against the likes of Eddie Guerrero, Shawn Michaels and Batista over the course of the mode. However, due to various reasons, a lot of his more memorable opponents aren't included on the game's roster, which means they aren't featured. Big time feuds against CM Punk, Chris Jericho and Kurt Angle are ignored completely. Instead, you get matches against Samoa Joe and Gran Metalik that are head-scratching additions. There was potential in this year's 2K Showcase for sure, but the underwhelming match selection puts a damper on the experience.
The newly re-branded MyCareer, now known as MyRise, is a much-improved effort over WWE 2K20. Instead of sticking you on a pre-determined path, you are given much more freedom to shape your superstar career. You initially start as a recruit in the WWE Performance Center, but you are then allowed to rise through the ranks in assorted ways, and eventually end up on the main roster. You can either put your nose to the grindstone and rise through hard work, or you can be a jerk and pick fights with the stars to boost your star-power. There is an abundance of side-quests to tackle, and with belts to win across all three major brands (Raw, SmackDown! and NXT), there is enough to keep you busy with the mode for quite some time.
If you would prefer to wrestle as a real-life grappler instead of a custom fighter, then Universe Mode may be what you are looking for. There are actually two ways to play: you can either play the role of Vince McMahon and produce the shows, or you can pick one specific star, and wrestle as them. To be honest, I'm not someone that typically takes advantage of the vast amount of customization options the WWE 2K franchise features. I prefer to download ones created by other gamers, rather than make my own. I say this because you need to really enjoy the customization aspects of these games to get the most out of producing in Universe Mode. Having to put together entire shows is just a little too much for me to get invested in. As for playing through it with a regular superstar, it's fine enough. However, when it comes to career-making, I prefer the more varied MyRise.
As a fan of the GM Mode from the old SmackDown! vs. Raw titles, I was thrilled to see the mode return for WWE 2K22. In MyGM you select one of the assorted general managers featured on WWE programming to run your desired show. Your goal is to defeat either the computer or another player in brand warfare, and the winner gets determined by which show has more fans. This will require you to book logical, but exciting shows that take full advantage of the roster you cultivate. You start off by drafting a roster that fits within your budget, but during the period of shows you are booking, you can sign other wrestlers for a limited time. You also need to make sure you are putting the cash into matters of production such as venue selection, lighting and advertising. It sounds like a lot to keep track of, but the title does a good job of making sure you are following along.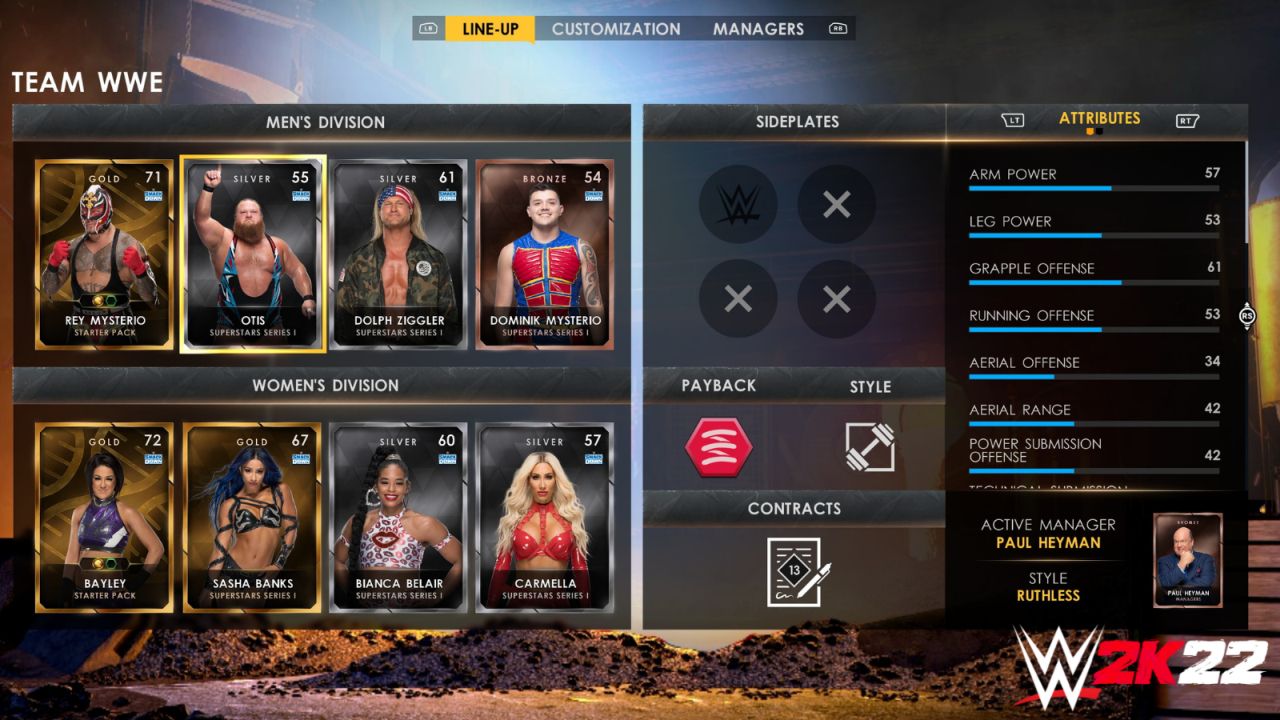 For as in-depth as the mode is, though, it could have benefitted from even more options. For starters, the option to book anything outside of 1v1 or 2v2 matches would have been appreciated. Triple threat and fatal-four-way matches are staples of the WWE, and not being able to book them just feels wrong. Being able to book secondary titles such as tag-team or United States would have been a nice option to have as well.
Taking a page from EA Sports' massive Ultimate Team modes, MyFaction will probably be a divisive addition to WWE 2K22. The goal is to build a team of superstars using cards collected through either completing matches or acquiring packs. These packs can be bought using in-game currency, or real-world cash. I don't hate the idea of these modes in theory, but the finished product often doesn't appeal to me. Assembling a team of superstars both old and new to tackle various matches is a fun enough idea, but as is the case with these modes, there's a strong push towards microtransactions. If you enjoy the card collection aspect, I won't judge you. But it's not something I typically enjoy spending my free time playing.
Considering the terrible shape the previous edition was in, I was pleasantly surprised at how bug-free my time with WWE 2K22 has been. Outside of the wonky collision issues and occasional problems concerning weapons, I didn't really run across any major glitches with the title. It performed well with the ring crowded with superstars, and during my time online with it. The only other nagging issue I can think of are some lengthy load times during MyRise mode. These typically pop up when you are moving from one location to another or going to talk with an NPC. Not the biggest problem in the world, but one that I hoped would have been cleaned up with the move to current-gen consoles.
Speaking of current-gen consoles, I'm mixed on the graphics for the Xbox Series X version. The bodies of the wrestlers look fantastic, and I was impressed with the venues. Smaller items such as belts also look nice. However, I don't think the facial animations are anything to write home about, and longer hair still looks awkward. If anything, the title feels like it was designed with the last-gen consoles in mind. I expected more out of the visuals. Between the lengthy development cycle and being the first entry released on current consoles, the visuals didn't match the level I was anticipating.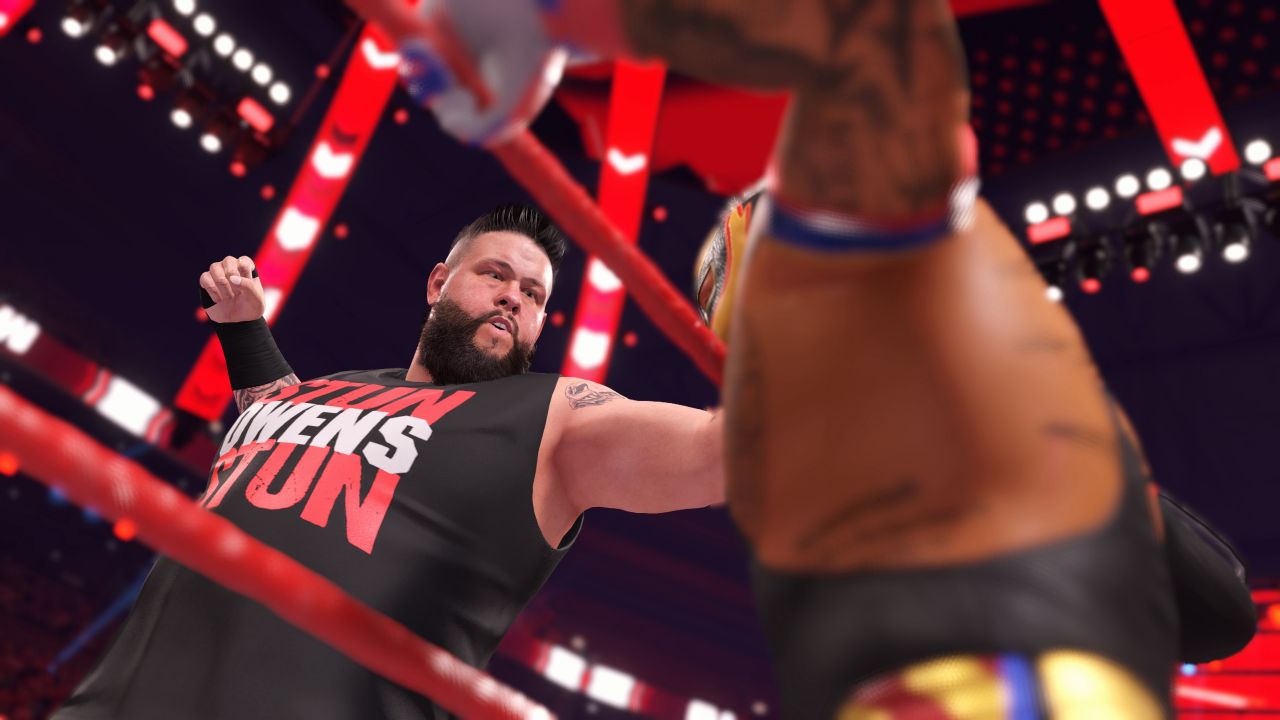 There may have been almost nowhere else to go but up, but WWE 2K22 still managed to surprise me with its quality. The in-ring action has been decluttered and crafted into an easy to learn engine that is fun to play. With the number of enjoyable modes included in the title, you'll likely find delight with the release for quite some time. There are still improvements to be made, though. The graphics fail to dazzle, and 2K Showcase was a waste opportunity. Still, considering the sorry state the franchise was in, this year's release is a huge win for Visual Concepts. They may not be back at championship level yet, but they appear to be back on the road to contention.
Our ratings for
WWE 2K22
on Xbox Series X out of 100 (
Ratings FAQ
)
Comments