Telling Lies Review
An ambitious followup that loses its cohesiveness
It's rare enough to find a game that brings something truly unique to the table. Like other entertainment mediums, video games have gone through their share of ideas, mechanics, and breakthroughs; from plastic music instruments to battle royale multiplayer showdowns. And yet, once in a while, we still get to experience something very original, and it often comes from some unexpected places. Her Story was one such title, taking the concept of live-action video and merging it with a puzzle game in a truly ingenious way. The creator of that original concept, Sam Barlow, has returned with his next title, Telling Lies. This refreshed take on his initial formula brings both gameplay and storytelling to new levels, and yet fails to combine them as effectively as before.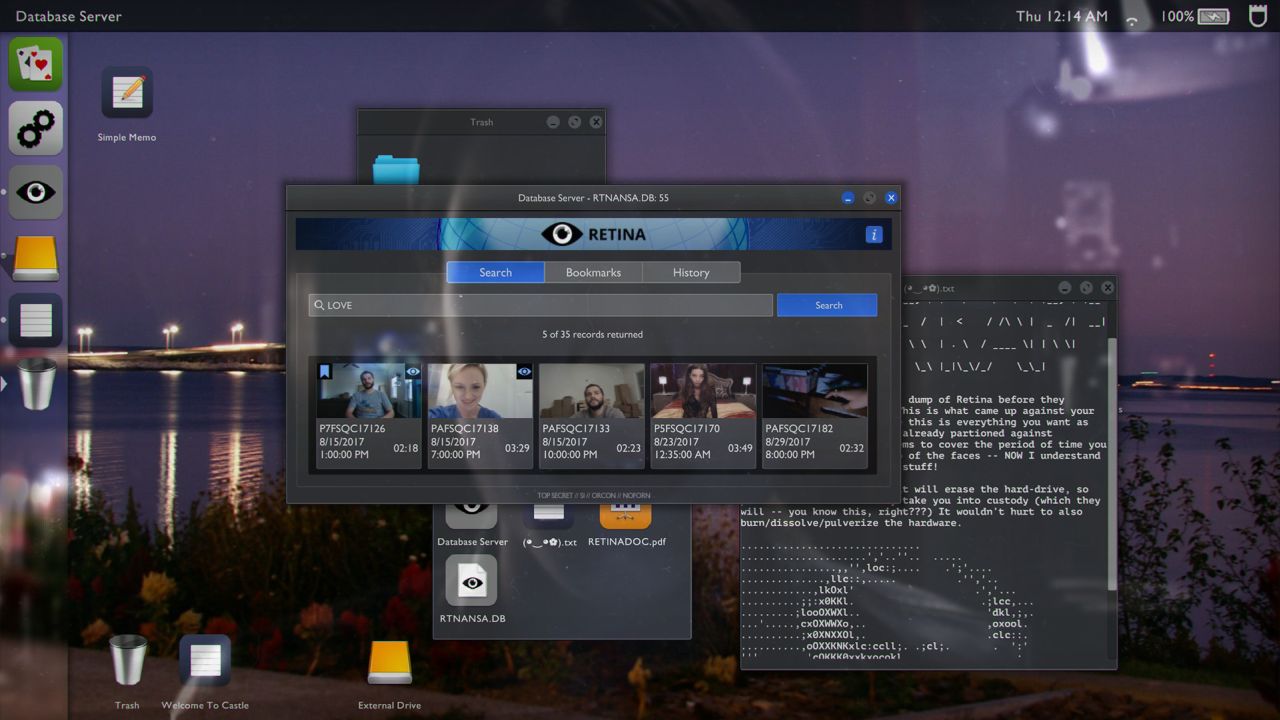 The setup is minimal; players observe a live-action scene of a woman entering an apartment and connecting an external hard drive to a PC. Much like Her Story, the entirety of the game then takes place from this perspective. Through a text file on a basic desktop interface, we learn that the woman has illegally obtained a database from a government agency. This Retina database system contains over 5 hours of footage, spread across over 100s of individual clips. That's about all the information that is provided to the player. The woman types the word "love" into the database search system, and a few search results come up. From that point on, the players are free to use the search system and the database, in hopes of putting together a story in their minds.
As mentioned, the entire game takes place from this desktop view. Unlike Her Story's '90s screen, you're working with a modern-looking interface, though your functions are still pretty much limited to the database system, playing clips, and perhaps using the notepad to jot things down. Also as before, the screen has a slight bit of reflection from the woman you're playing as, who occasionally shows signs of life by shifting in the chair, and you can also hear the noises from creaks and neighbors of the apartment. The audio definitely adds a sense of immediacy and immersion, but the reflections of her face get a little distracting after a while – and unlike Her Story, you cannot turn that effect off.
Telling Lies is fairly free-form in that you're given a very vague beginning, and no real goal. It's up to you to have the interest and motivation to decipher the full story contained within the hours of video clips. Her Story's approach is replicated here, but with a few very clever changes. Much as before, you spend most of your time looking at clips of videos involving four main characters. And while some videos are straightforward, like the ones you'd find on YouTube, the brilliant twist is that most videos are actually one side of a video chat conversation. That means you can only hear and see one person's perspective at a time, and have to think about what they could be talking about, and who is on the other end of the video.
After watching a few clips, you'll want to find more. You can type in a word, or multiple words, and see what comes up. All clips are helpfully dated, and there's great joy in finding the other end of the video chat you previously saw. Of course, much like Her Story, your words must match the dialog in the clip exactly, and you are only limited to maximum of 5 results, so you cannot just type in a common word and get access to all the clips. Digging your way through the clips can be a daunting task, but you can helpfully bookmark and add tags to clips. There's even a history of everything you've seen and all searches performed, but it's too much of a slog to return to.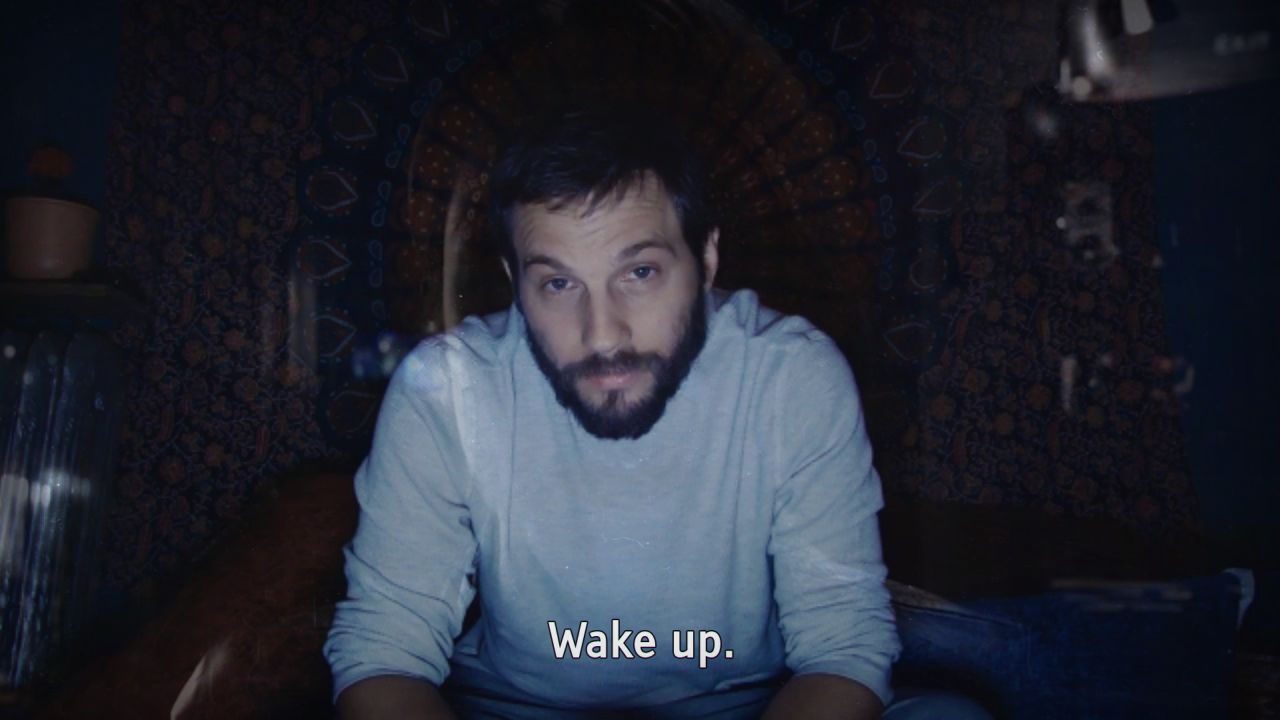 The search function and the interactivity of the clips themselves have also been expanded and modernized. When searching for keywords, and playing the resulting clip, you're actually taken right to the timestamp when the word(s) are spoken, so you can immediately try to understand the context. Because videos are lengthy, from one to over four minutes, you can manually fast forward and rewind them. When you bookmark a clip, you similarly place the bookmark at the exact location, and so it's possible to have multiple bookmarks within the same clip. All videos are subtitled, and you can literally pause the clip, select the text and search right from there. These improvements make the search tool very powerful, and greatly expand on the gameplay variety of Her Story.
And what of the clips, and the story itself? Here again, Telling Lies bests its predecessor by boasting great production values and good acting. Logan Marshall-Green does an excellent job as the main character David, an FBI agent that's on assignment to infiltrate a local environmental protest group in Detroit, in hopes of eventually getting in contact with a larger organization. Back home on the West Coast, he has a wife, played by Kerry Bishé, and a daughter. The long distance relationship becomes strained as David is gone for months at a time, and they both begin to lose trust. In Detroit, in order to be undercover he gets involved with a young woman played by Alexandra Shipp, who is as naïve as she is passionate about her causes. And when the lights go out, David finds himself a sort of muse – a cam girl played by Angela Sarafyan, who he feels he can share all his dark secrets with.
If players choose to find clips at a steady pace and not rush to the ones with the most recent timestamps, they will discover a personal and at times heartbreaking tale. To say more would be to enter spoiler territory, but it's worth pointing out that the narrative is told from David's perspective, and it's his interactions that the clips focus on. It's also a case where the journey is far more nuanced and carefully crafted than the destination.
Further, there's some great production quality in these live action clips. While the scenes vary greatly in their scope and location, players will get to experience many low-key and intimate moments – though because these videos always involve multiple characters, the game avoids any uncomfortable sensations of cold webcam spying on unsuspecting folks. The domestic scenes are the best parts and really highlight the skills of these seasoned TV and movie actors. With great professional performances and an intriguing plot that spans over a year, it could easily pass for a quality mini-series.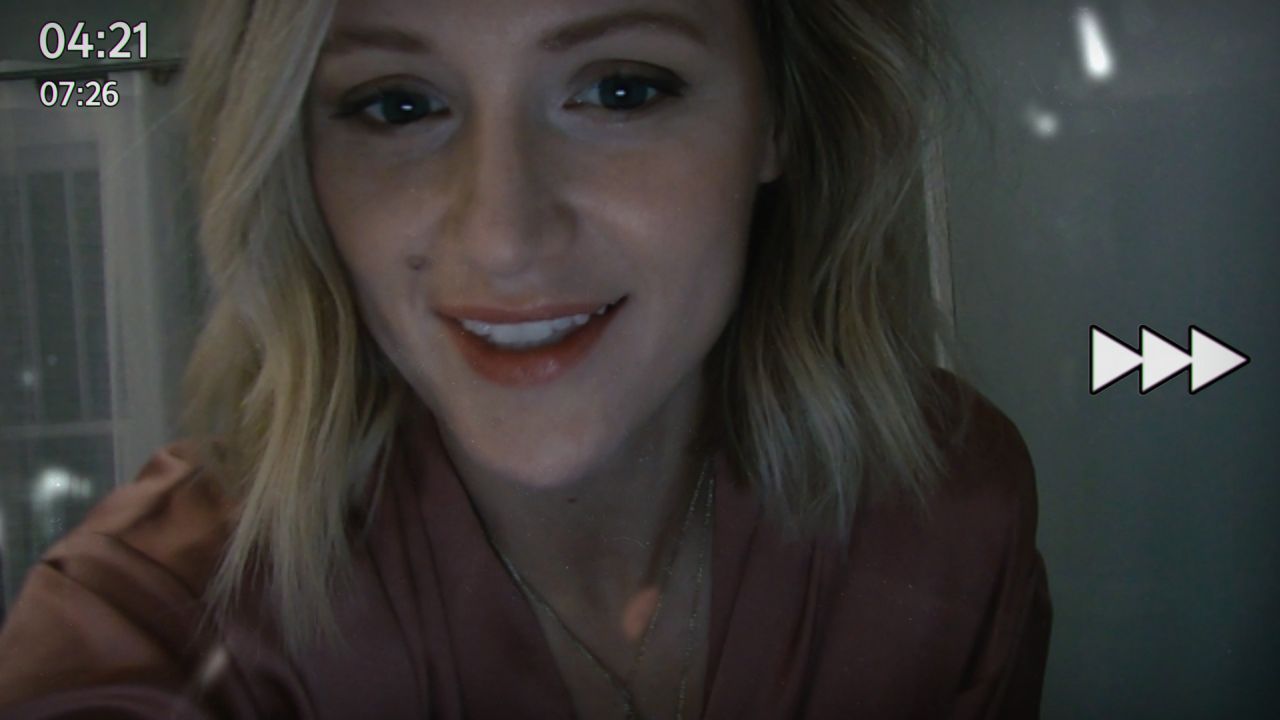 Taken separately, the elements of puzzle gameplay and the live-action story are better in this follow-up in every way. But the final, unspoken component that made Her Story such a success was the merging of these two elements, and that's something Telling Lies unfortunately gets very wrong.
As mentioned, the clips can be quite long. With so much dialog, you try to hang on to every word, location, and name. Do you want to focus on continuing the narrative thread of this particular character? Or do you want to focus on matching up all clips with both ends of the conversation? Telling Lies is much more open in the amount of leads that you can chase even from just a single clip, and it can be a little overwhelming.
While the new search engine is more powerful and nuanced, you literally have to rewind every single clip you want to watch, because they start playing from whatever point the keyword happens. The rewind and fast forward process is slow and awkward, done by dragging the mouse. The interface you're working with is intentionally limiting, but after a while you'd wish the UI could be expanded just a little bit bigger. The limit of 5 clips per search results could stay for the sake of gameplay, but bigger thumbnails and a bigger interface for bookmarks would have gone a long way.
While the innovation of observing just one side of a video call works great for the puzzle aspect of Telling Lies, it certainly dampens its cinematic prowess. For perhaps half of any individual clip's runtime, you're simply watching characters sit there quietly - listening to the other end of the conversation. It's an accurate experience in the context, but not a very satisfying one, and what seems intriguing at first quickly becomes dull. When you discover clips shot from a third-person perspective or self-shot, it comes with a sigh of relief because it's something a little more traditional and cohesive.
Last, but certainly not least, Telling Lies makes it mechanically impossible to truly appreciate the story and the actors. With so much video content, it will take you over 15 hours just to watch and get through to the finale, and even then it's likely you won't find everything. Making the same fatal error as Her Story, when you get to the end, the game throws some stats on the screen, but you have no option to simply play all the clips you've found in order. Heck, even if you find two matching clips—both ends of a video call conversation—there is no way to put them together and play them side by side. The most frustrating aspect of Telling Lies is being unable to enjoy its live-action adventure after you've put in the work. The entire experience has to pretty much play out in your head, and for many players, that may be just too off-putting.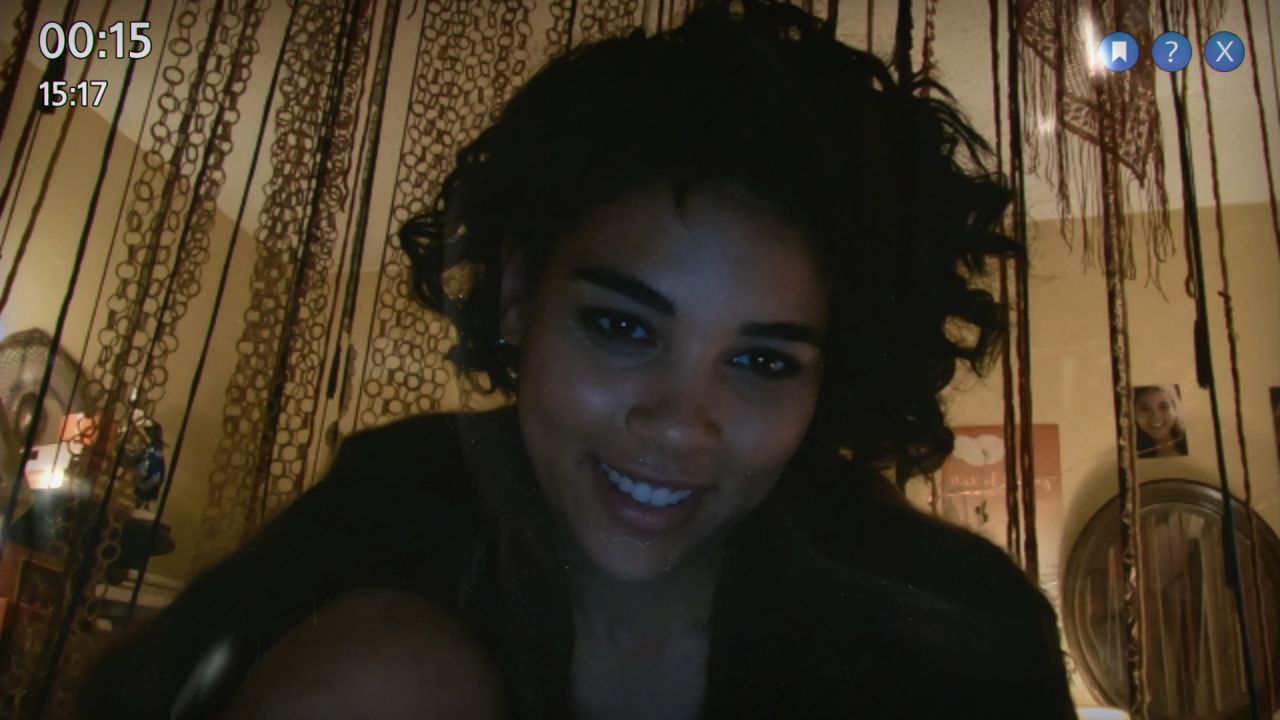 On paper, Telling Lies is a sequel that's bigger and better in every way, if the gameplay mechanics and the narrative are considered individually. But together, the experience actually ends up getting a little torn apart. As a puzzle game, despite having a much more powerful search tool, you'll become frustrated by some of the design choices, like bookmarking words instead of entire clips, and constantly needing to use the fast forward/rewind functions. It becomes a bit of a soulless word-finding exercise rather than a dramatic and personal look at some private lives. And that's just too darn bad, because the actors deliver great and nuanced performances, even if it all goes a bit over the top in the end. To add insult to injury, with the same problem that Her Story faced, you don't even get the satisfaction of watching the entire story in any cohesive manner unless you just go on YouTube. And it's honestly something that's worth doing whether you play the game or not, just so the effort that the live-action team have put into the game doesn't go to waste, and can be watched as it was intended.
Our ratings for
Telling Lies
on PC out of 100 (
Ratings FAQ
)
Comments
blog comments powered by Disqus