Game of the Year Awards 2018
We celebrate the best games of the past year with our annual feature

---
---
Game of the Year
God of War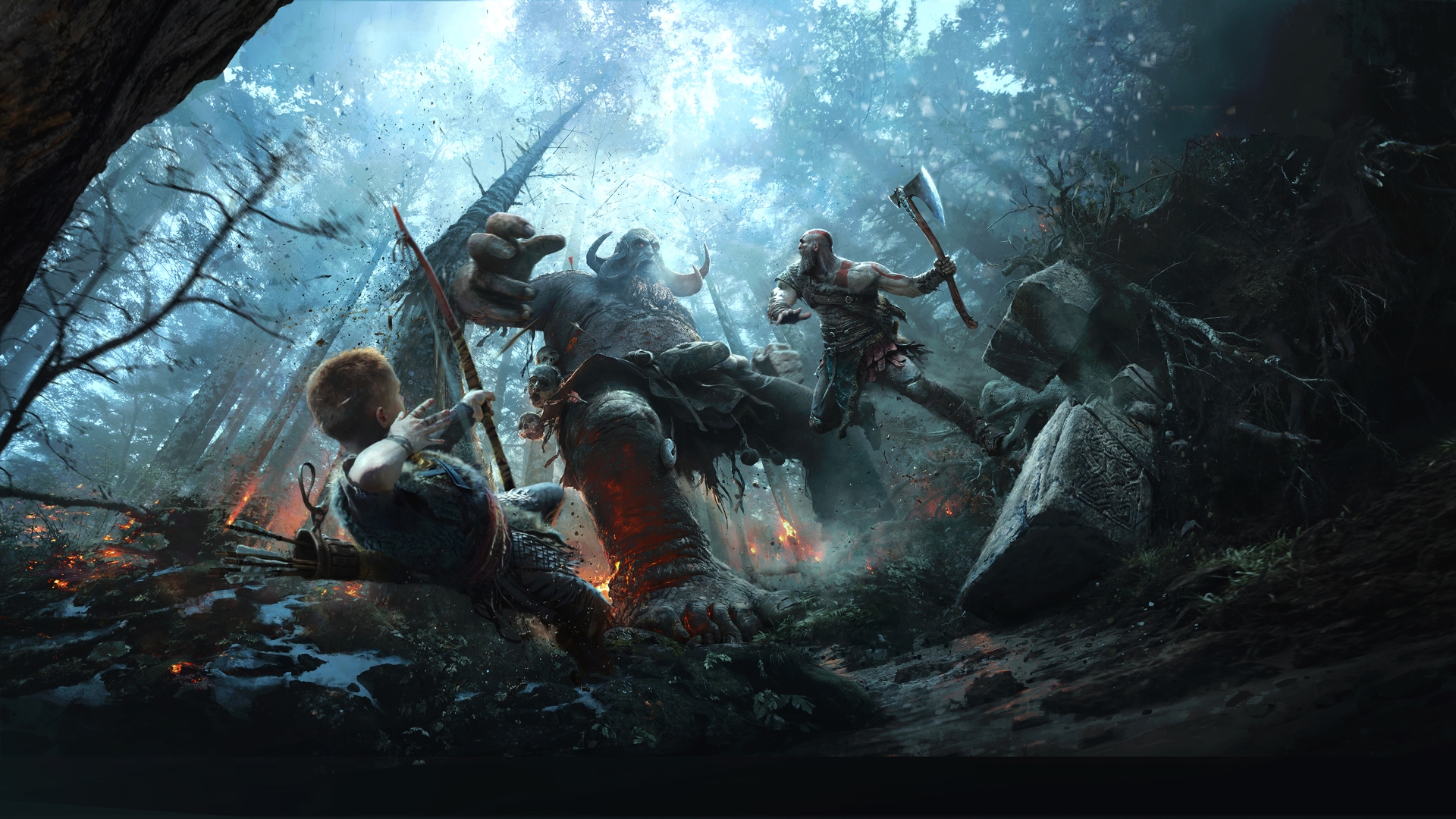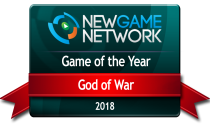 A reinvention of the highly popular over the top action franchise from the PS2 days, the new 2018 version of God of War takes an entirely new approach, one that fits very comfortably in the modern big budget PS4 exclusives catalogue.
The game has a very quiet and subdued opening – we follow Kratos and his son as they go on a hunt, right after they both say goodbye to Faye, the Nordic wife of Kratos and the mother to Atreus. The young boy hopes to prove to his father he is ready for the world, while Kratos plays the typical brooding father who demands discipline and hard work. Upon their return, they collect the woman's ashes and set out to fulfill her final wish – to be scattered from the highest peak in all the realms.
This reboot is steeped in Norse mythology, and it is as excellently adapted as the Greeks' was in the previous games. Kratos and his son will meet a few different characters along their journey, some friend, some foe, and most being superhuman in one way or another. The interaction between father and son certainly takes center stage, but Kratos also still carries a log of baggage from his past and he is reluctant to share that with this new world.
It wouldn't be a modern action game without RPG elements, so God of War adds those as well. Skills can be further upgraded at additional XP cost, and some may even gain passive buffs if your stats are high enough in a certain armor category. There's also a fairly straightforward crafting system that you can spend as much or as little time tweaking as you want. In the second half, when the game begins to return to its franchise roots and introduce both significant story and gameplay changes, with more memorable levels, it really comes alive. If you're looking for the optional end-game epic tier gear, you'll need to grind and comb all realms for the rare materials needed.
This leads us to by far the biggest change in this new reboot, the combat overhaul. Out goes the classic camera that saw the Ghost of Sparta traverse environments from a number of different fixed angles. The 2018 version of God of War is much more akin to other triple-A modern action games, in both the design and moment to moment interactions. You now observe the game world from a more traditional, over the shoulder, third person viewpoint. Whether in combat or during exploration, the axe throwing/recall mechanic is cool and never gets old.
Another big change to the combat is the involvement of Atreus. He is used primarily as a distraction during the initial hours, and can choose to attack an enemy to temporarily stun them. Over time, he gains special arrows that can shock/stun, and has his own skill tree to improve his battle usefulness. Bosses feature a few unique mechanics that are a neat gameplay challenge. Kratos also does some satisfying takedowns - whether it's a boss or a regular enemy, filling their stun bar (by doing enough damage, especially with shield or Atreus' arrows) allows you to perform an execution move.
The voice cast does well in their roles, and the growls of the God of War are menacing as always with Christopher Judge comfortably taking over the reins. As can be expected from a big budget first party title, God of War is a great looking game. It has a high level of detail, the facial animations are quite life-like, and the sheer technical fidelity is of a high standard. The game should also be commended for not using any camera cuts – the entire experience is an uninterrupted view from Kratos' perspective.
It's a new era of war, both physical and mental, in a well-realized world. The reboot may lack the adrenaline pumping action of its predecessors, but God of War succeeds on delivering the highly polished modern experience that fans have come to expect from a console exclusive, and it is our 2018 Game of the Year.
Honorable Mentions: Red Dead Redemption 2, Celeste, Forza Horizon 4, Monster Hunter: World, Super Smash Bros. Ultimate.
Thanks for joining us for this year's awards! We look forward to an exciting 2019, as we celebrate 10 years online!
Comments